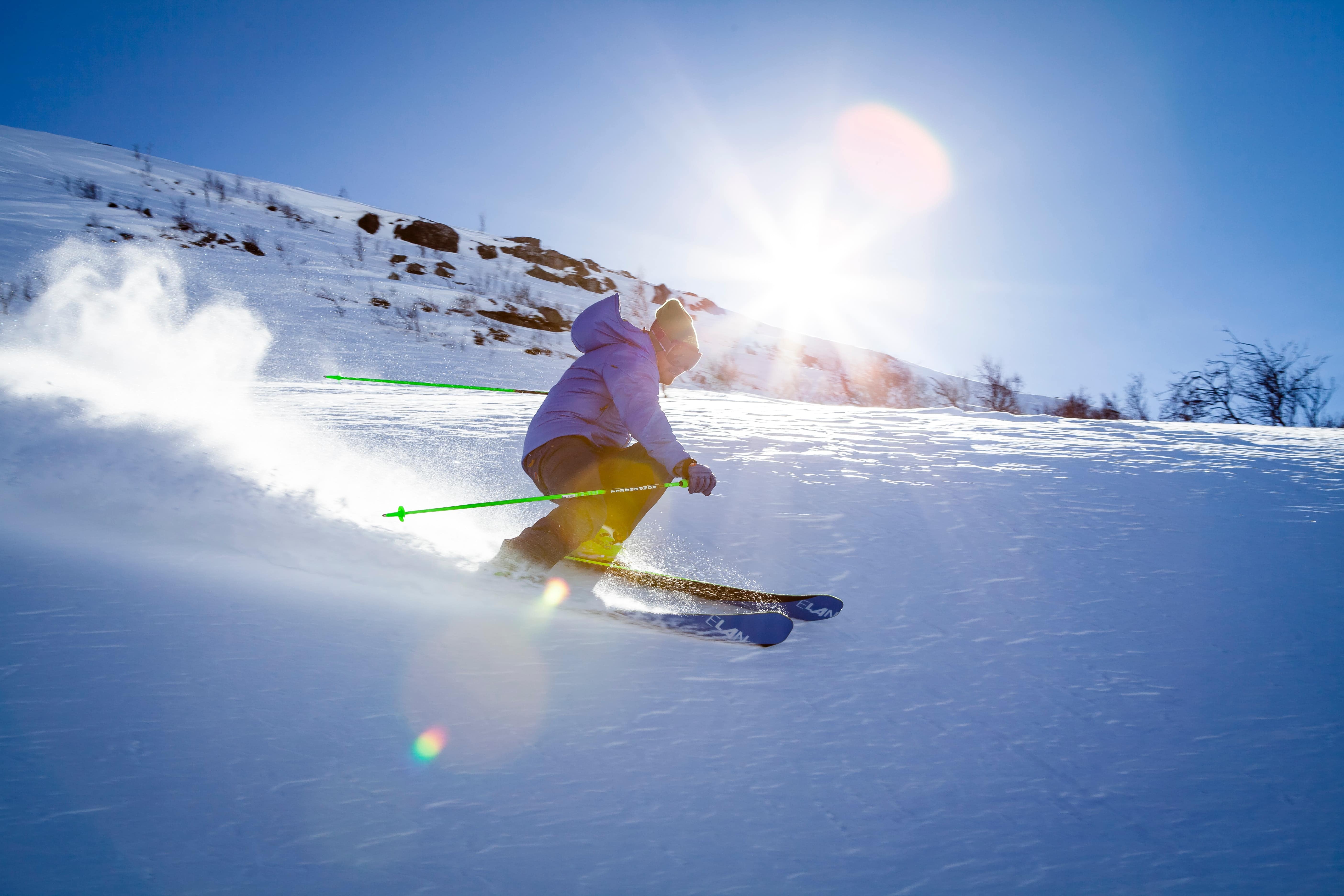 Learning to Ski at 40: Tips to Skiing Success
Learning to Ski at 40: Tips to Skiing Success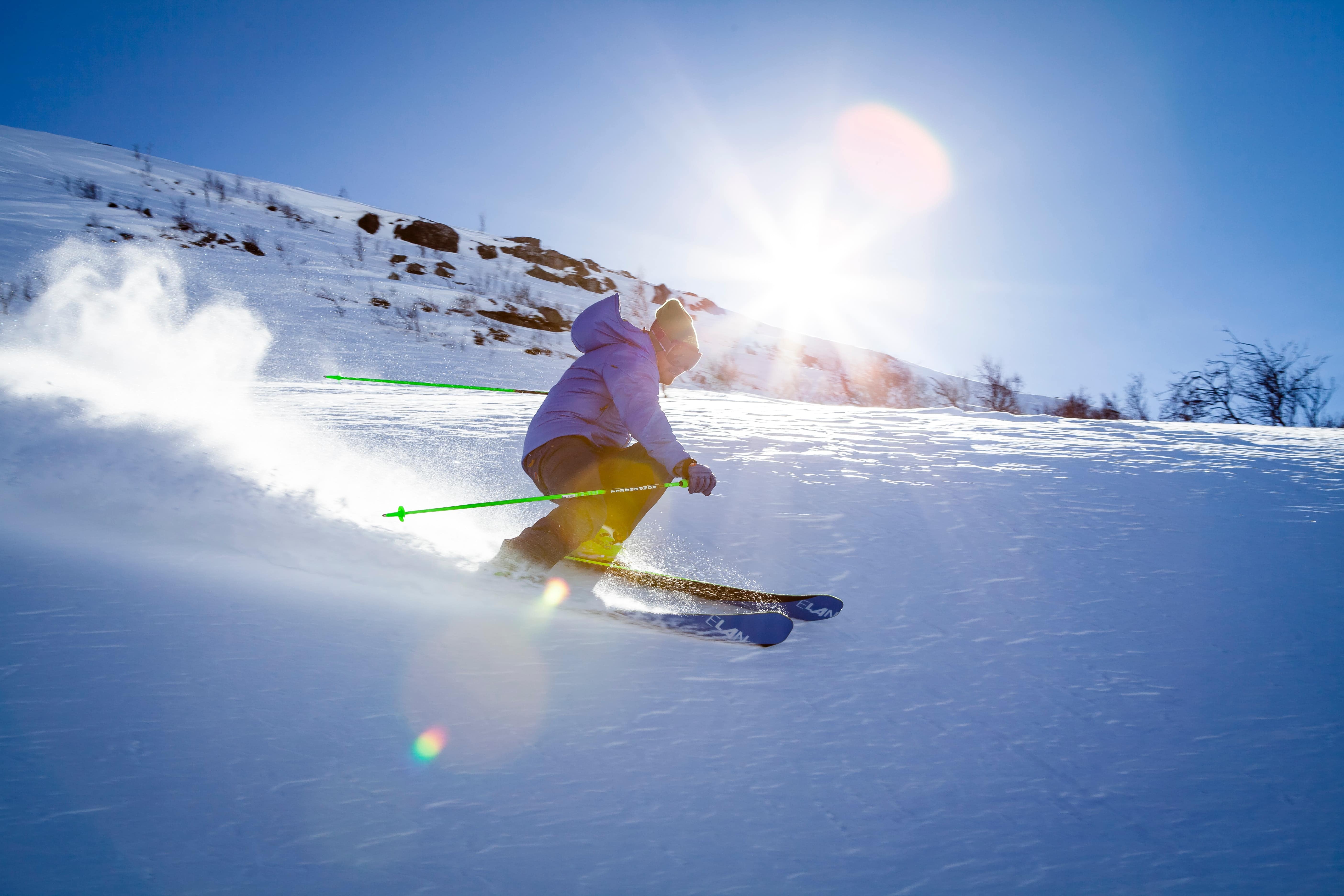 You can't teach an old dog new tricks. Or can you? How hard is learning to ski at 40 onwards?
While it's no secret that learning new skills can get harder with age as we lose some of our adventurous spirit, not all is lost.
Learning to ski at 40 is perfectly possible. All it takes is hard work, determination and a whole lot of courage.
To help you on your journey to skiing success, here are some tips on how to learn to ski at 40 and keep up with the kids.
What is the Average Age of a Skier?
The average skiing age might be higher than you think! According to one tour operator, two thirds of people who ski in the Alps are aged between 43 and 65.
This means that new skiers aged 40 and above won't feel out of place on the slopes or in all the best apres ski spots. 
Can You Learn to Ski at 40?
Here at Alps2Alps, we truly believe that age is just a number. From those who took their first tentative steps out onto the snow at the tender age of 3, to those who start the process well into middle age, skiing can and should be enjoyed by all.
How quickly can you learn to ski?
It doesn't take long to nail down the basics. You can probably get a good start after three days with an instructor or at a ski school.
Here's a brief breakdown:
Day 1 – Learn about your skis, your equipment and the slopes before getting to grips with slow, snow-plough turns

Day 2 – Practice turning on some easy slopes

Day 3 – Get up to speed on some more challenging terrains

Day 4 onwards – Practice, practice, practice! Use your lift pass to explore some different slopes
Is Skiing Hard for Beginners?
Skiing is a physical sport and isn't without its dangers. Steep drops, icy patches and tough climbs require a certain level of fitness, not to mention a good dose of courage!
That's why it's vital to take heed of the following tips;
How to Learn to Snow Ski: Tips for Adults
Follow these ski tips for adults to build your confidence out on the slopes.
Choose a Ski Instructor you Can Trust
Finding the right ski instructor can make or break your skiing experience.
When learning to ski as an adult, opting for a professional ski instructor with several years of experience behind them will give you the confidence and support you need to give it a proper go. An instructor can help you avoid any bad habits and start skiing safely. 
We recommend starting off with a few private lessons to get started. There's nothing worse as an adult learning to ski than turning up to a group skiing lesson full of excitable school children!
The Alps are home to some fantastic ski schools, so beginners' lessons won't be hard to find.
Pick a Ski Resort with Great Beginners Areas
Your choice of ski resort can make a big difference to your skiing holiday.
For beginner skiers, you'll want a resort with a ski area geared towards newbies. Some of the best ski resorts for beginners include;
La Clusaz

Le Grand Bornand

Saint Martin de Belleville

Saas Fee

Meribel
What to look for in a ski resort for beginners;
Lots of blue and green category slopes

Easily accessible nursery slopes

A generous beginners ski area
It's also a good idea to go for a ski resort with quiet slopes. You don't want to have to negotiate crowds of skiers on your first few journeys down the mountain!
Do Your Research
The last thing you want to happen when learning to ski later in life is to make a fool of yourself. This is where it comes in handy to have a little specialised knowledge under your belt.
From learning the lingo, to knowing how to use ski lifts, these little things can make the difference between looking the part and falling flat on your face!
Rent Well-Fitting Ski Equipment
Wearing well-fitting ski equipment is essential for any skier, especially beginners. Badly fitting boots or the wrong type of ski can cause accidents, injuries and generally make learning a whole lot harder.
When it comes to skis, snowboards and ski boots, there's no need to buy your own before you've got some experience out on the snow.
To save time and avoid the queues at your ski resort, why not rent your ski equipment from an Alps2Alps ski rental shop? Get fitted by expert ski technicians to find your perfect fit on the way to the resort.
Don't forget to add the following to your skiing shopping list;
Base layers

Mid layers

Ski jacket and trousers

Goggles and gloves

Après ski wear
Wearing a helmet is also recommended if you're feeling nervous about hitting the slopes.
Don't Forget to Hit the Gym First
As we mentioned earlier, learning to ski is tough on the muscles and joints. You're likely to be working muscles you never even knew you had!
That's why it's even more important to build up fitness as we get older. This doesn't have to mean hitting the gym every day. Alternative activities to improve your skiing include yoga, running, rowing and even dance!
One Step at a Time
Don't run before you can walk!
No-one wants to return from a ski trip with broken bones. Especially if you have important responsibilities waiting for you back home. A full-body cast in a board meeting is never a good look!
Find a Supportive Pal
If the thought of launching yourself off the top of the mountain makes you break out into a cold sweat, bringing a friend along on your journey could help.
Having someone to laugh with when you tumble hopelessly down your first green slope is the perfect antidote to any embarrassment. Just make sure you pick a supportive friend and not a seasoned skier who won't think twice about leaving you stranded in the beginner's zone.
After all, what's a ski holiday without après ski celebrations! Definitely improved with friends.
Practice before you go
Visiting a dry slope centre or watching some skiing lesson videos at home is a great way of getting more comfortable with the idea of being on the mountain before you head off on your ski holiday.
Is Learning to Ski Worth It?
While learning new skills as we approach middle age can be daunting, there's nothing like whizzing down the mountain under a blue sky. Everyone has to start somewhere, and the results are more than worth it.
Don't forget to take a moment to breathe in the fresh alpine air and appreciate your surroundings.
Snowboarding in Your 40s
You don't have to stick to skis if you're looking for a new challenge! The Alps is home to a wide range of winter sports and activities to get stuck into. 
Snowboarding, for example, can be more challenging than skiing (especially if you have knee trouble) but if you're fit and agile, offers a fantastic new way of approaching the slopes. 
When learning to snowboard at 40, remember;
It may take more time than learning to ski

It requires a good level of fitness and flexibility

Protective gear and patience is a must!
If you feel ready to take the plunge, make sure you book your ski transfer from the airport before you travel! Alps2Alps offer a reliable transfer service that takes you directly to your resort with minimal fuss. You can even access incredible deals and offers with the handy ski transfer app.
That's one less thing to worry about!
Head over to the booking page to secure your Alps2Alps ski transfer.