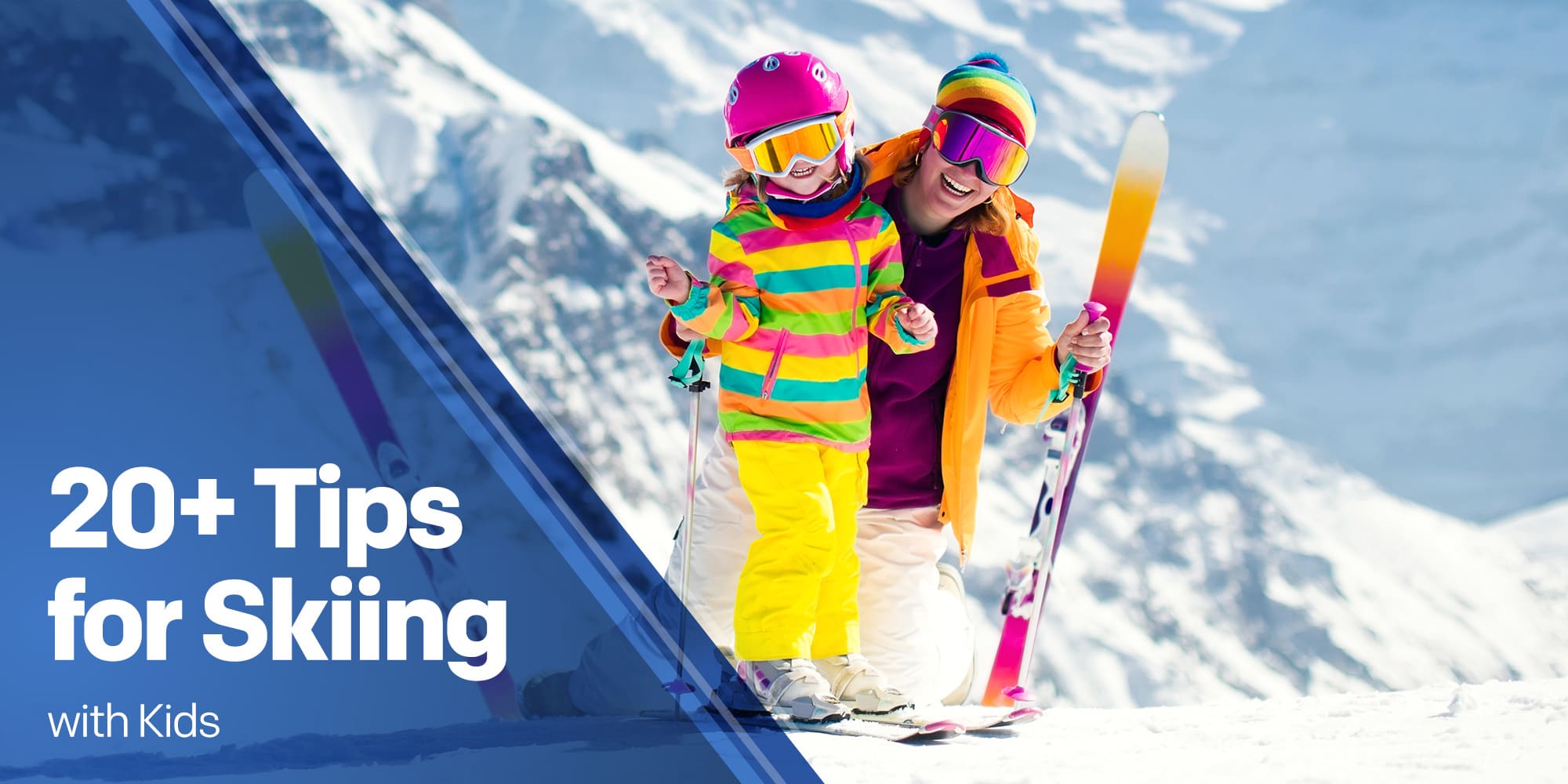 20+ Tips for Skiing with Kids
20+ Tips for Skiing with Kids
Is there a better way to spend your winter vacation than going on a skiing holiday with your whole family? Imagine a nice mountain getaway and sunny days spent on the slopes skiing with kids! Read this article to get some useful tips for skiing with children that will help you have the best family time ever!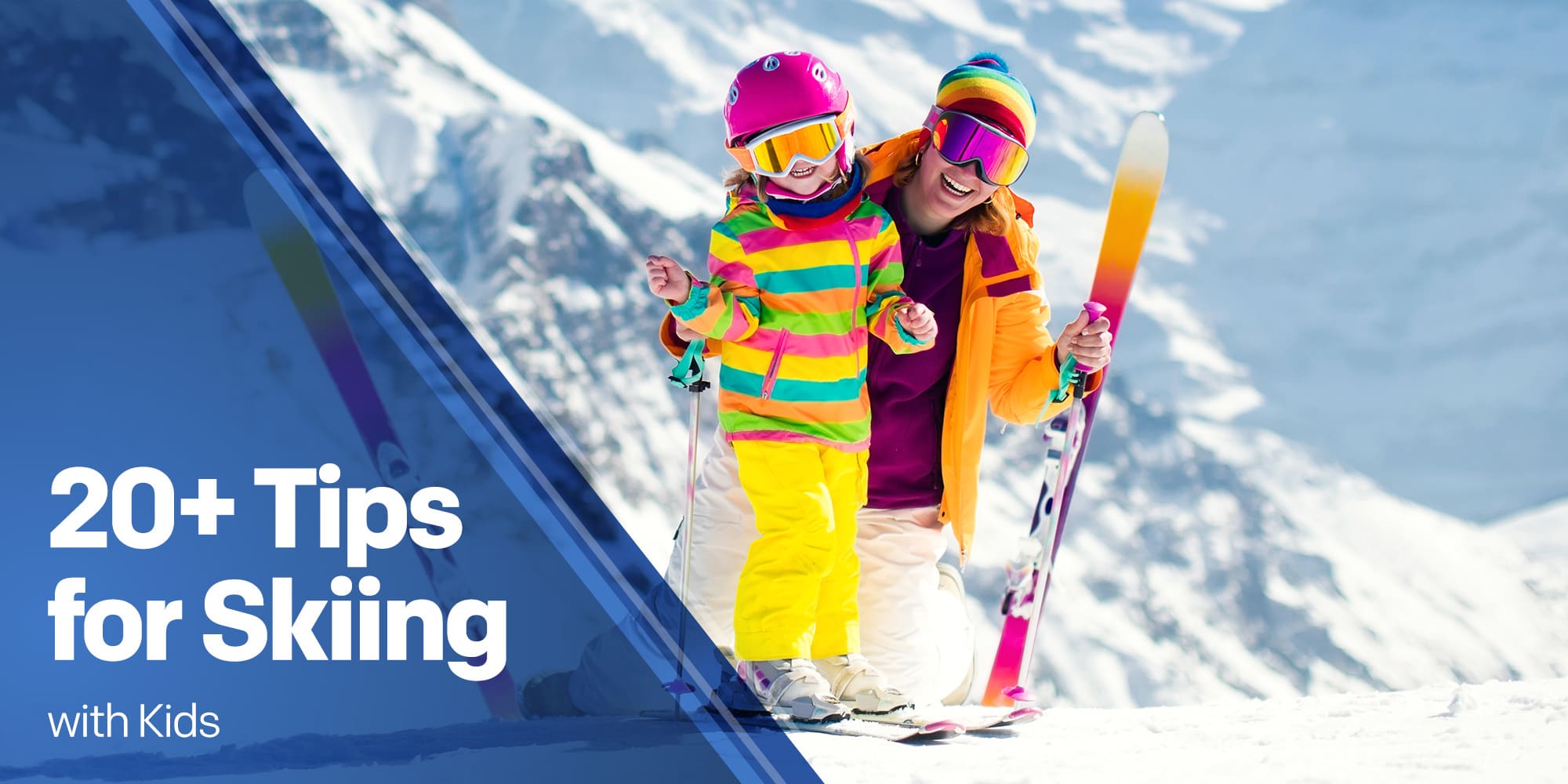 Safety Always First
Safety always first when it comes to skiing with young children. Slopes can be tricky and, even if you're as cautious as possible, other skiers might not be. Here's a list to consider for skiing with kids:
Helmets should go without saying. They are also compulsory in most ski resorts and children skiing schools;
Knee and elbow pads, padded ski shorts will be a useful addition to your children skiing equipment, because knees, elbows, hips and unfortunately tailbones are often the first body parts to hit the ground when falling;
Ski goggles are not compulsory, but very useful. They will protect the eyes from bright snow and sun as well as keep the face warm if it's windy or snowing.
Comfort Second when Skiing with Kids
Even if you're skiing with kids, your goal remains – to spend as much time on the slopes as possible, therefore comfort is key! It's worth investing in high quality children skiing clothes.
Ski jackets and pants (or one-piece ski suits that are comfy when skiing with young children) must be insulated, waterproof and windproof, yet still breathable. Look for a model with zippers in the armpit zone – you can unzip those if it gets too warm.
Be prepared for changing plans frequent when skiing with children. You might be stepping in and outdoors very often, so layers and more layers is what you should aim for. Think of:
Thermal underwear;
Insulating fleece;
Extra sweater or cardigan.
And never save on children skiing socks! Quality thermal performance socks will dry quickly and keep the little feet warm and cosy.
Proper Equipment for Proper Fun
Properly fitting equipment is also important during an Alpine holiday and especially if you're skiing with children. Kids grow unbelievably fast! Renting equipment instead of buying might be a good idea, because then you can always be sure your kids skiing equipment will be suitable and comfortable.
When going skiing with kids, Alps2Alps Ski Shop might be the most convenient ski rental option. It is located really close to Geneva airport (just 15 minutes drive) and on the way to the 3 Valleys and Chamonix ski areas. Employees here, all passionate skiers and snowboarders, will be happy to help you with tips for skiing and advice on equipment, such as – what boot size will fit best.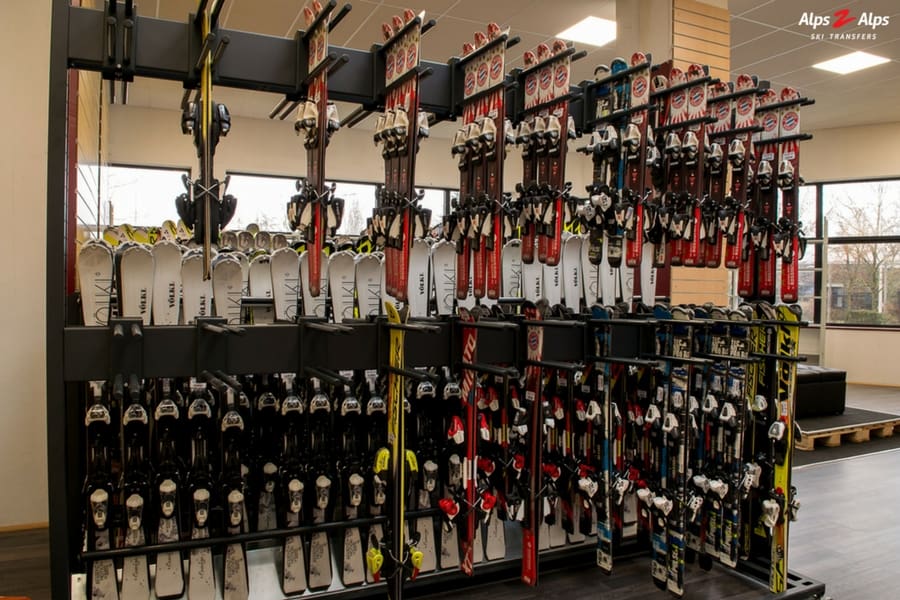 On top of that, kids ski free! If you book a return transfer from Geneva airport and at least one adult of your group rents equipment at our Ski Shop, all kids get skiing equipment for free!
Handle Luggage Wisely
Going skiing with kids means lots of luggage. After you've become a pro at folding and packing, always remember and count how many luggage items you have. Matching badges for all bags might be helpful.
If you're going skiing with children to the Alps by plane, we suggest booking a convenient airport transfer at Alps2Alps. Our fleet consists of spacious and reliable cars such as:
Opel Vivaro;
Renault Trafic;
Mercedes Vito.
All these 8, 16 and even 19 seaters have a lot of space for your and your children skiing equipment. Plus all our drivers are friendly, helpful and highly professional.
Here's another fun idea! It may not be listed among the most popular tips for skiing, but taking a sled with you really pays off! It's a really easy way to carry around all your stuff. And the kids will love it, too – they can hop on it anytime they feel tired and use it in tobogganing areas!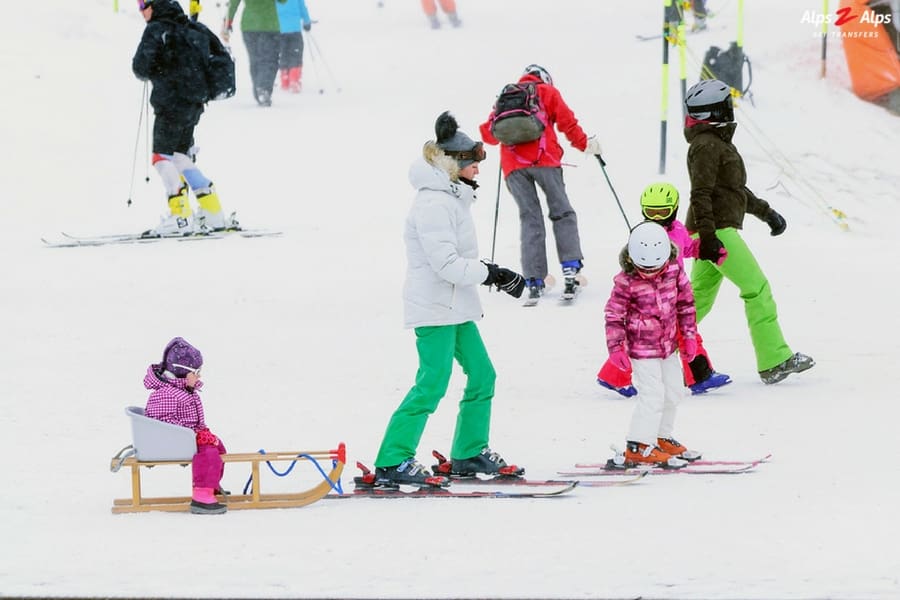 Consider the Benefits of Ski Schools
Signing your kids up for a ski school might be a really good idea. Some parents give this up when skiing with kids, but this way you will get a few quality hours to spend on any piste you like. Plus there are many other benefits like:
Trained specialists who will teach your kids technique basics;
Kids will fall in love with skiing through fun and games;
Each lesson starts with safety rules and that's always necessary!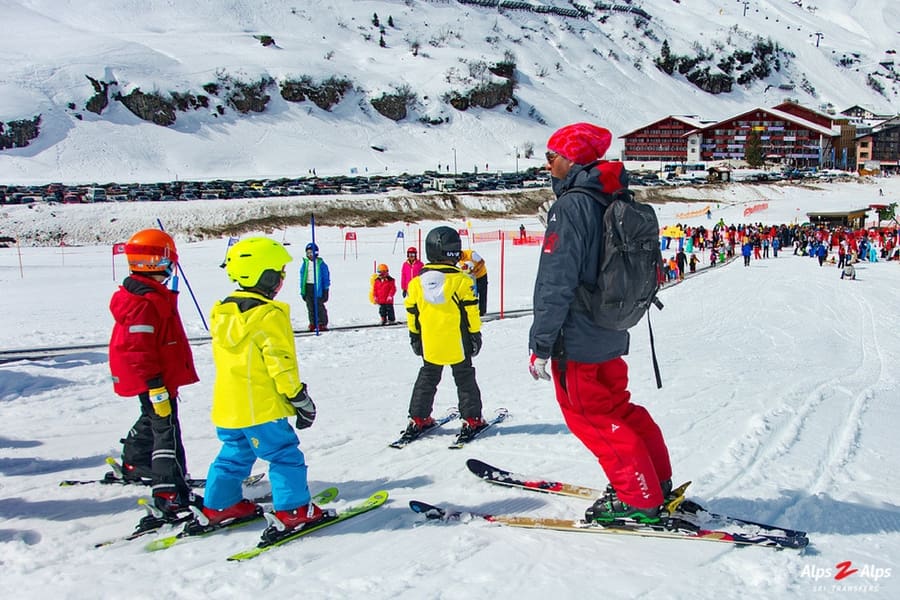 Holidays are for Having Fun!
All that being said, you're skiing with children, don't forget the most important – have fun! Play games, be creative, laugh, enjoy the snow and the time spent together! In case anyone gets a bit grouchy, keep a sugary snack in your pocket as a surprise for the kids (or yourself).
Do you have any other useful tips for skiing with kids to add? Add a comment below and feel free to share this article – your friends might find this useful, too!