Life (and Skiing) from Andreas Fransson's Angle
Life (and Skiing) from Andreas Fransson's Angle
Andreas Fransson is a professional skier, writer, philosopher and adventurer from the north of Sweden living in Chamonix, France. He shares with us some tips and expert opinions about skiing and French Alps.
1) How long have you been skiing? And how long have you been a pro?
I've been skiing my whole life, since I quit school I've gotten all my money through skiing or climbing; first through ski and climbing instruction and guiding, but the last 3-4 years fully professional through my sponsors.
2) What's the best thing about Chamonix and why did you choose it?
I think it's that you can go out in to some of the wildest, biggest and steepest mountains in the world and be back home for dinner. The next day you repeat!
3) What's your favourite ski run called and why is it so good?
Wow, this is a hard question. If I have to choose only one run to do for the rest of my life it would be Glacier Rond on Aiguille du Midi all the way down to town via the Bosson Glacier. It's steep enough, it's big (around 2800 vertical meters) and it's as varied as it gets. I have runs that have given me bigger experiences, but this one is one I get back to weekly althrough the Cham season.
4) Can you tell us a little bit more about your philosophy of life? We guess that mountains give you often the chance to think over.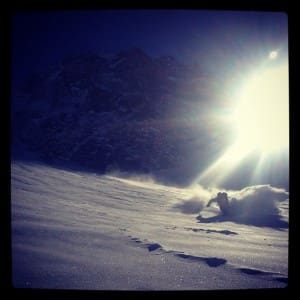 I'm trying to learn as much as I can through life and skiing as well as climbing are some of my means of doing so. I don't want to put down a static sentence of words and concepts that I have to live by, but I do live for learning and enjoying the mysteries as they unfold themselves.
5) What do you do at the end of the day when the lifts stop running? The best après-ski?
Then I usually go to the climbing gym followed by a session of yoga. I don't seem to have too much time for traditional après ski, but I love lunches at Satsuki and Moo Bar as well as dinners out at Munchies.
6) Best activities/excursions to do in Chamonix in summer?
Mountain climbing of course, as well as biking, hiking and bouldering
7) What are the best snow skiing months in Chamonix?
December to April for "normal" skiing. April to July for big mountain skiing.
8) Do you have any advice for new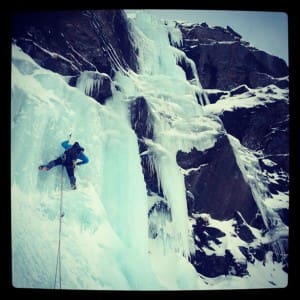 skiers?
Ski for the love of skiing and if you want to ski in the big mountains, do your mountain home work!
9) Did you ever find yourself in a dangerous situation in one of your expeditions?
Every expedition is a dangerous situation, but one of the funniest thing about mountain activities is, for me, the risk management.
10) What's your favourite climbing route?
In Chamonix valley: the Barberine multi pitch climbs and for the mountains the north face of the Dru.
Take the expert advice from Andreas and head to Chamonix. Geneva Airport is a stone's throw away from the French ski resort. Read more info about Geneva shared bus transfers.