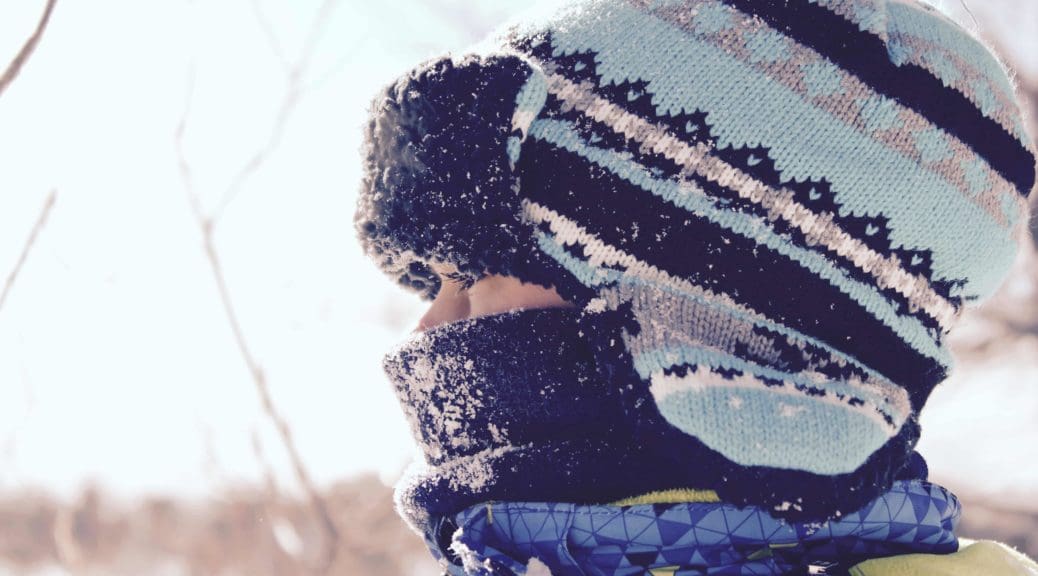 Packing Tips for Your Child's First Ski Trip
Packing Tips for Your Child's First Ski Trip
If you're counting down the days until your first ski trip with the little ones in tow, then you'll want to start putting together a checklist of everything you need to bring. Here, Steve Cochrane MBE, from kids' designer clothing retailer Childrenswardrobe, shares his packing tips for your child's first ski trip.

Packing for a skiing holiday with children is quite similar to packing for an adults-only trip, but there are few extra things you'll need to consider when shopping and packing for the kids. In this article, I'll explain what you do and don't need to bring, as well as some tips on what to look out for when choosing clothing that will keep your kids warm, dry and comfortable throughout your trip.

Kids Ski Clothing

It's better to buy new ski clothing for your child rather than renting or borrowing from a friend, as it needs to fit well. By buying new, you can also ensure that they'll be high-quality, and so will keep your child warm and comfortable. You'll need the following essentials:

Ski Jacket
Above all, your child will need a good quality ski jacket. I'd definitely recommend getting your little one to try it out before you buy: your child should be able to move freely in it, and there should be space for plenty of layers underneath. A jacket with an elasticated skirt on the lining will also stop snow from getting inside should they take a tumble.

Salopettes
Styles with braces are best for little ones. I wouldn't recommend a snowsuit for kids who are old enough to attend ski school, as they can make it quite tricky to go to the toilet in a rush.

Thermal Base Layers (tops and leggings)
Thermals are essential, and I'd recommend buying the best quality you can afford. For a week's holiday, your kids will need at least a couple of pairs: higher quality thermals will also need washing less often than cheaper ones, so you won't need to bring as many. Merino wool layers are best if you can afford them, as they regulate body temperature and are beautifully comfortable.

Microfleece
A thin fleecy layer will add warmth to your kids' ski gear without making their outfits heavy and bulky.

Ski gloves
I'd recommend gloves over mittens as this will provide better grip on ski poles and lifts. Look for a pair with wrist straps so they don't fall off and get lost.

Glove Liners
These add an extra layer of warmth.

Snoods or Neckwarmers
Much more practical than scarves out on the slopes.

A Woolly Hat and Gloves
While your kids will be wearing their helmet and ski gloves out on the piste, they'll need a warm hat and gloves to travel in and for when they're out and about in the resort.
Snow Boots
Waterproof snow boots will keep kids warm and dry during fun in the snow. Wear them to travel in to save space in your luggage.

Ski Socks
Thick, insulative ski socks will keep little feet warm and help ensure their boots don't rub. You'll want three or four pairs for a week's holiday — look for multipacks to save money.

Après Ski Outfits
A couple of pairs of jeans and long-sleeved T-shirts should be plenty, and can be layered under a fleece and ski jacket during après ski fun.

Kids Accessories for Out on the Slopes

In addition to skiwear, hats, gloves, and lots of layers, there are a few accessories you'll want to pack to make sure your little Alpine adventurers have the best possible time when out on the slopes:

• Purse or wallet: So your kids can take a bit of pocket money to ski school for a hot drink or a snack.
• Ski goggles: Goggles are less likely to get lost or broken than glasses out on the slopes.
• Sunglasses: These are useful for when your kids are out and about during the day.
• Hand warmers: Even with thick ski gloves, it's likely that your kids are going to get cold hands at some point, and frozen fingers are a sure-fire recipe for tears and tantrums. So, pack a few handwarmers to whip out when the cold gets a bit much.
• Pocket sun cream and SPF lip balm: The sun is very strong so it's safest to touch up throughout the day. Don't forget to apply sun cream underneath the chin and on the neck, as the snow will reflect the sun into these areas.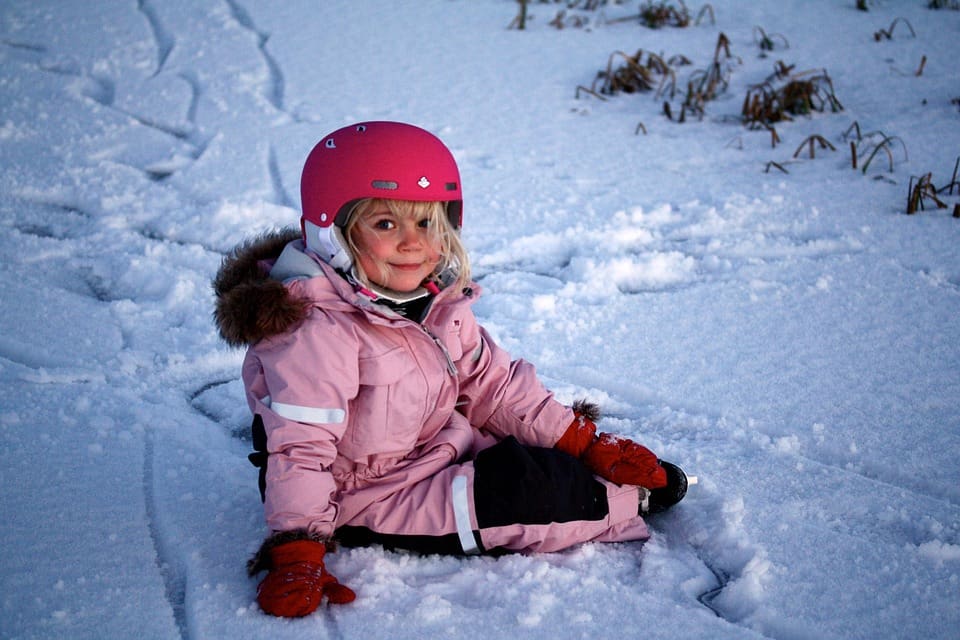 Rent Ski Equipment

I'd always recommend hiring most of your child's ski gear — including helmets, skis, ski poles, and boots — as your children are likely to outgrow it before then can use it again. Plus, it's often cheaper than paying over the odds for extra hold luggage, too!
With Alps2Alps ski rental service in France, kids get FREE ski rental with a full paying adult!
If your kids catch the skiing bug and your trips to the Alps become an annual event, you can consider buying them their own equipment once they've stopped growing in their mid- to late teens. Be sure to book your ski hire appointment in advance to guarantee availability.

Pack Thinner Layers

It can be tempting to pack loads of thick hoodies, fleeces, and jumpers for your kids, but you often don't need to. Thinner layers are better for staying warm, they take up less space in your luggage, and it tends to be toasty inside chalets and hotels anyway. So, stick to microfleeces, base layers, and long-sleeved T-shirts that can be mixed and matched.

Resist the Temptation to Overpack

It's very easy to overpack for a skiing trip, so be realistic and pragmatic about what you'll actually need. While you will want to pack some everyday clothing for any après-ski activities you have planned for the evenings, your kids won't need more than a couple of outfits. They'll be in their ski gear nearly all day anyway, and for the most part they'll be happy to relax in their pyjamas or base layers at the chalet.

Additionally, you should find out whether your accommodation has any laundry facilities, so you can wash and re-wear clothing. Lots of high-end hotels will offer laundry as a service, and if you're staying in a chalet, your host may be happy to help you refresh your base layers, underwear, and socks during your stay.

Now you know exactly what you need to take on your trip, you're all ready to get shopping. Take these tips on board and your little ones will be all kitted out in time for their first skiing adventure.
Start your family ski holiday the right way with a fuss-free and affordable ski transfer to the Alps. Alps2Alps offer fantastic family deals to help you ski more and spend less. Book your ski transfer today.