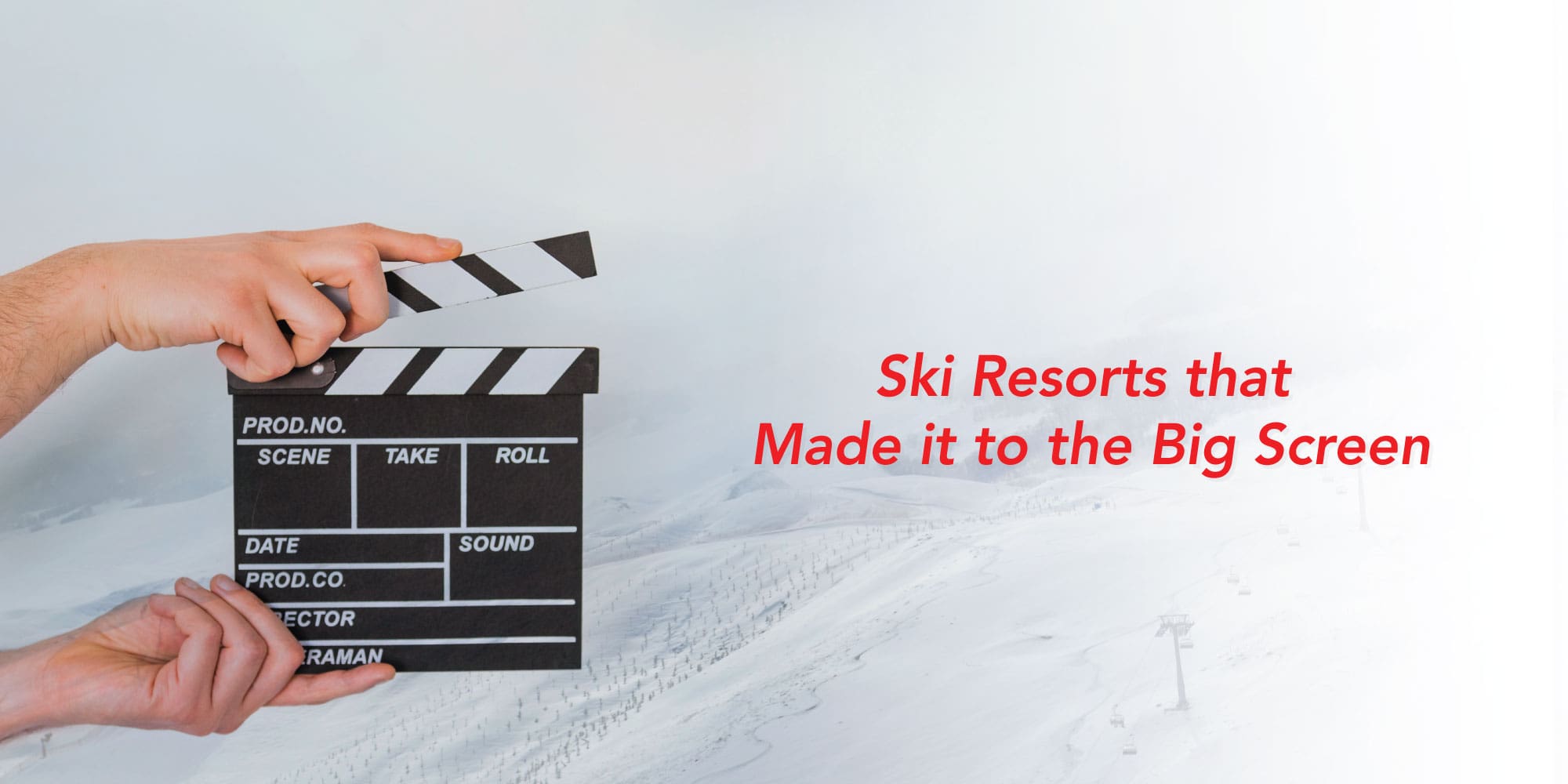 Ski Resorts That Made It to the Big Screen
Ski Resorts That Made It to the Big Screen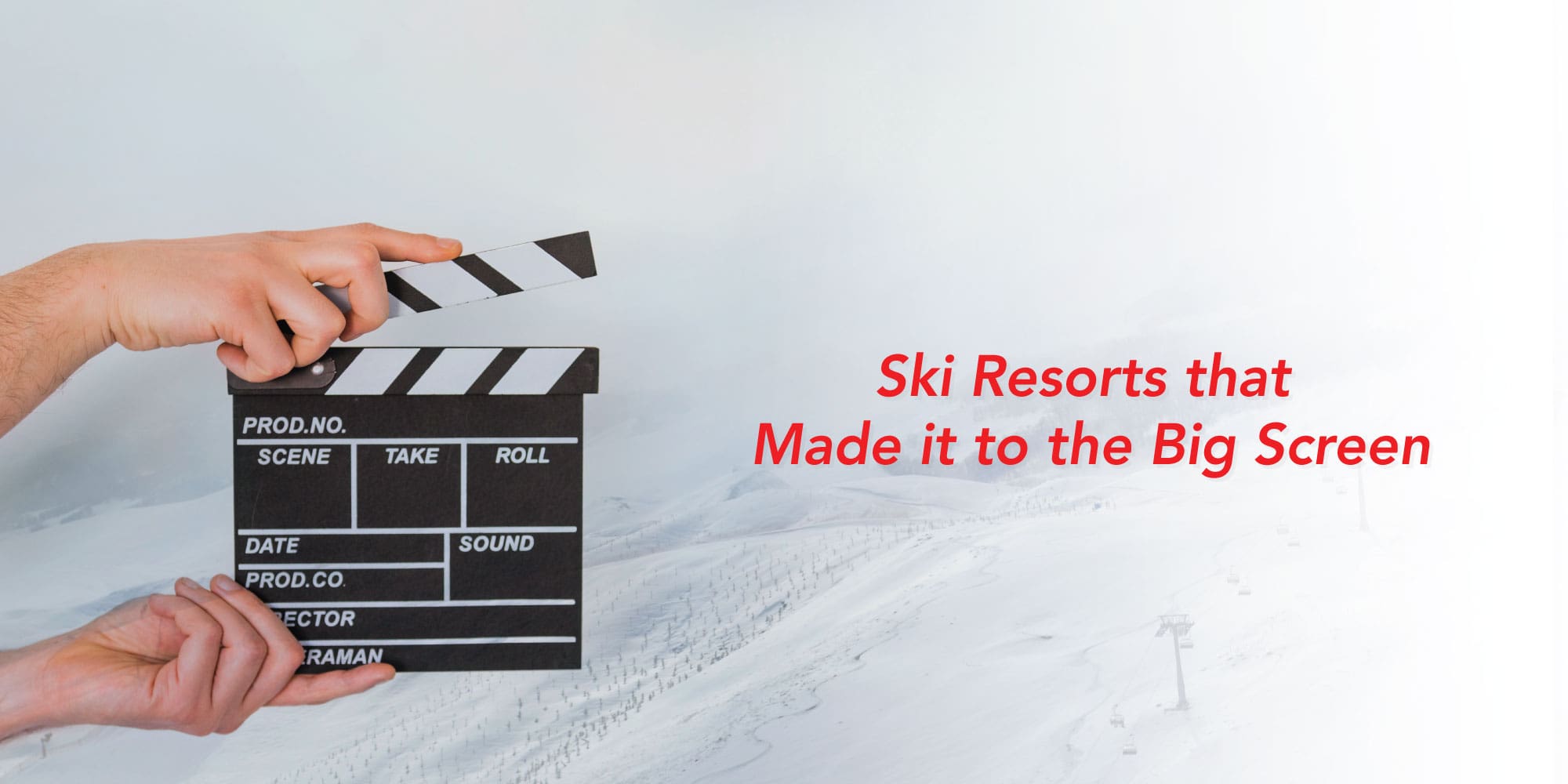 It's summer season, the sun is out, and those of us unable to hit the slopes in the off-season are experiencing some skiing blues.
However, we know a good way to counteract those blues!
Ski resorts (and skiing in general) have been featured in many movies over the years, and for good reason. The Alps are especially known for their wonderful environments and scenery, making them excellent film sets.
So, you can indulge yourself in a few select movies that feature skiing in some shape or form. To help you out, we've compiled a list of ski resorts that made it to the big screen:
Cortina d'Ampezzo, as seen in "For Your Eyes Only"
Cortina d'Ampezzo is both famous and stylish, but pulls off both without coming off as pretentious or snobbish.
Known for building some of the sport's most iconic champions, it's no wonder this resort was visited by a particular British Spy back in 1981.
The resort was featured in the twelfth James Bond film "For Your Eyes Only" during a high powered chase between Bond and some thugs on the slopes.
The resort plays a perfect backdrop to the skiing scenes, with dramatic mountains each side of the Ampezzo Valley and a culture focused on both adventure and relaxation. In reality, we definitely prefer a balance between the two, but a sudden switch from calm to adventure can make for entertaining viewing.
Lech Zürs am Arlberg, as seen in "Bridget Jones: The Edge of Reason"
The second instalment in the Bridget Jones series, we see our protagonist enjoying a successful career and a fulfilling romantic relationship.
However, when she suspects her boyfriend Mark of cheating, he invites her on a ski getaway. As we see when they arrive, her skiing talent leaves a lot to be desired.
The film features the Lech Zürs am Arlberg resort in Austria, a beautiful Alpine village which, despite being well renowned, still stays true to its roots.
Historical significance aside (it was the first resort to introduce the skiing cable car and heated chairlift) Lech houses extensive off piste terrains and a lively après-ski.
Verbier, as seen in "Sister"
The Swiss ski resort Verbier was aptly used as the main location of the Swiss drama "Sister".
The film revolves around twelve year old Simon and his older sister Louise, who live in a housing complex just below the resort. Simon supports them both by stealing from the resort and refurbishing the items, so he can resell them at a discounted price.
The ski resort is the perfect choice for this movie and the characters. While Simon and Louise struggle financially, resorting to stealing in order to get by, Verbier itself is known for its luxurious charm.
Hosting a wide range of shopping services, an active nightlife, and playing home to the rich and famous, the tension between the two lifestyles in the film makes for captivating viewing.
Cinematic considerations aside, Verbier is a skier's dream, with spectacular Alpine views, extensive world class pistes (alongside extensive off-piste terrain) and a range of other snow-related activities.
Saas-Fee and Lauterbrunnen, as seen in "On Her Majesty's Secret Service"
Another 007 entry, the sixth film in the series has Bond going to Swiss mountain peak Piz Gloria. While technically a restaurant at the top of Schilthorn, a majority of the filming was done in the Saas-Fee and Lauterbrunnen ski resorts.
Lauterbrunnen means "many fountains", which is very fitting – there are 72 waterfalls pouring through the valley. Considered a "must see", the village is pretty, cheap and relatively quiet in comparison to others.
Saas-Fee on the other hand was recently voted the best resort in Switzerland. It's family friendly, extremely beautiful and most of its runs are at high altitudes, meaning guaranteed snow all year round.
There's no slouching on top quality ski resorts when the secret service are involved.
Megève, as seen in "Downhill Racer"
Downhill Racer follows the story of David Chappellet, an overly confident and self-assured skier who joins a US ski team in Europe, competing in the international skiing competitions.
The French ski resort Megève is featured in the competition, where David wins the Grand Prix de Megève, attracting a lot of attention from ski manufacturers who want him to advertise their equipment.
Megève is well regarded as a prestigious ski resort, and is famous for its beauty and grandeur. It's high class atmosphere and well maintained runs make this resort a very attractive destination.
If David Chappellet wasn't so singular minded, he'd probably realise this sooner in the movie.
Espace Killy, as seen in "Taxi 3"
The third in the French film series, Taxi 3 takes us to Espace Killy, which is formed of two resorts; Tignes and Val d'lsere.
Featuring an epic car-slash-ski chase, filmed in parts between the two resorts, the scene coupled with the film's overall comedic nature is sure to dispel those skiing blues.
Tignes sits at the second highest altitude in Europe with a variety of convenient skiing trails, while Val d'lsere maintains its original architecture and layout, while still staying modern and fresh.
It's no wonder Espace Killy was chosen as a set piece – its vastness and beauty are immeasurable, making it an excellent location for the film.
Chamonix, as seen in "The World Is Not Enough"
Ski resorts and James Bond seem to be synonymous…
It wouldn't be befitting for someone like 007 to visit an historic ski resort like Chamonix just to relax and enjoy some skiing.
Hence its inclusion on the list; the Chamonix slopes are the scenic background to a thrilling ski chase sequence.
Chamonix is an extremely old resort, dating back 1893, but that doesn't detract from its appeal. It is said to be to Alps what Paris is to France, and is considered as one of the best ski resorts in Europe.
St. Anton am Alrberg, as seen in "Chalet Girl"
Chalet Girl follows Kim, a high-end chalet worker working at the St. Anton ski resort in Austria.
While she's waiting on some guests, she fills her waiting time learning to snowboard. She struggles at first, but adapts due to her skateboarding skills from years prior.
The tricks are all dizzying and incredibly done, which is sure to get you in the mood for your next ski trip.
Not only that, St. Anton has an unparalleled reputation, as well as a great history – Hannes Schneider first developed the stem turn, a skiing technique now regarded as the foundation of modern skiing.
With excellent conditions on and off the piste, this is an excellent playground for any avid skiers.
St. Moritz, as seen in "The Spy Who Loved Me"
The actor may change but his preferences don't: James Bond is always up for some skiing. Whether it's for leisure or for business, however, is debateable.
The slopes of Austria's St. Moritz is featured right from the jump. The opening scene features a downhill ski chase, where Bond faces an ambush by some Soviet agents.
Again, a character like 007 isn't sent anywhere less than luxury. St. Moritz itself is known for being a luxurious ski resort, and at its unique location boasts 300 days a year of snow and sun. There are restaurants, bars, shops, music festivals and more at the resort, all contributing to its vibrant and electric atmosphere.
Are You In the Mood Yet?
After watching all these films, we'd be surprised if you weren't even a little bit excited for the upcoming season.
Whether it's the high octane ski chases or the stunningly beautiful set pieces, these films are sure to get you into the skiing mood.
Either way, maintain your newfound excitement by booking your ski transfer to any of the resorts in the Alps and relive the scenes for yourself!