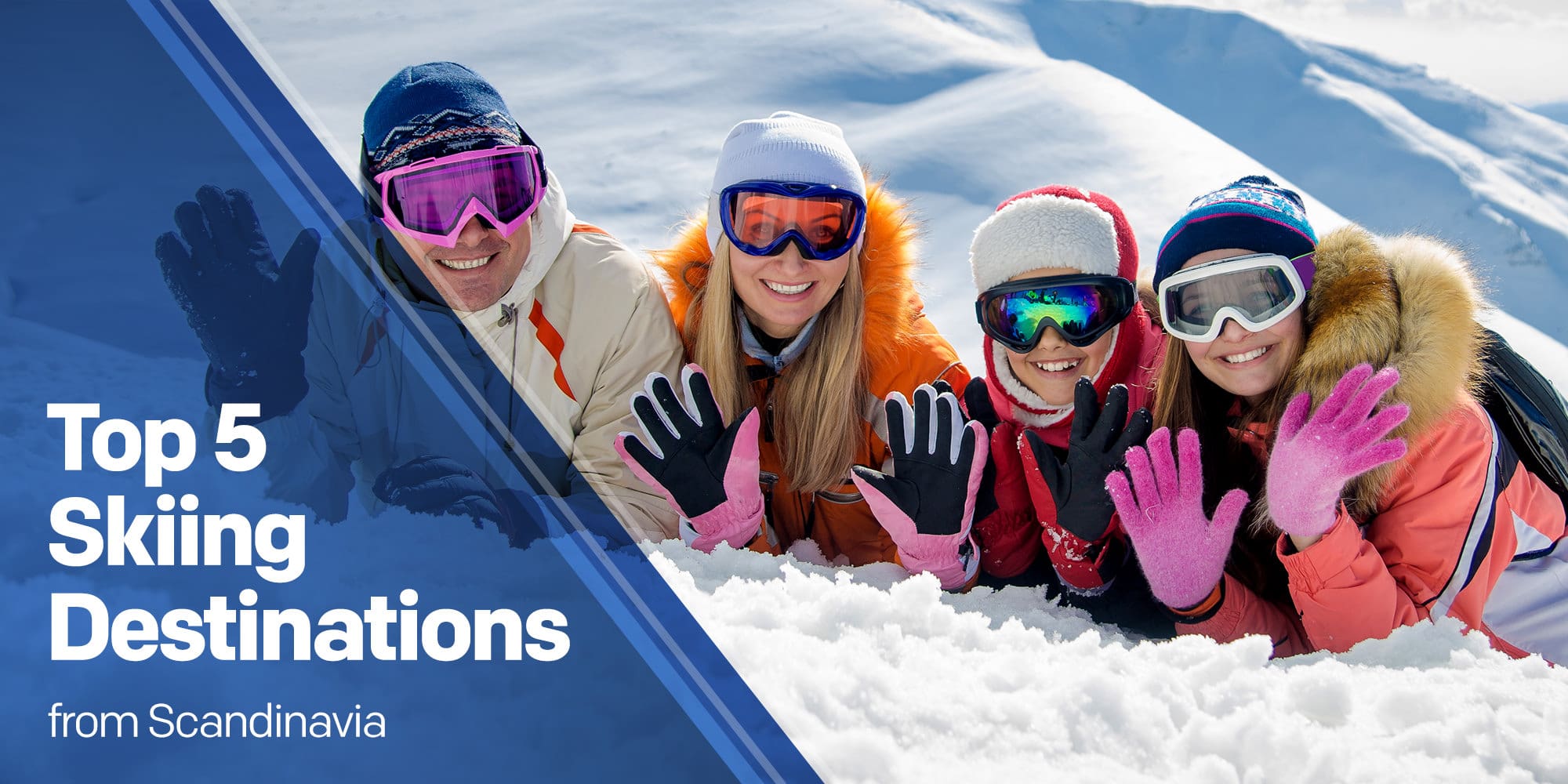 Top 5 Skiing Destinations from Scandinavia
Top 5 Skiing Destinations from Scandinavia
Can you believe that it's already mid-autumn? This, of course, comes hand-in-hand with amazing news we've all been waiting for – winter and the skiing season in the Alps is just around the corner! But it can get confusing when you have such a wide range of skiing resorts, right? If a quick and easy airport transfer is among your criteria, be sure to read this quick list of some of the best Alpine skiing destinations from Scandinavia that we provide airport transfers to.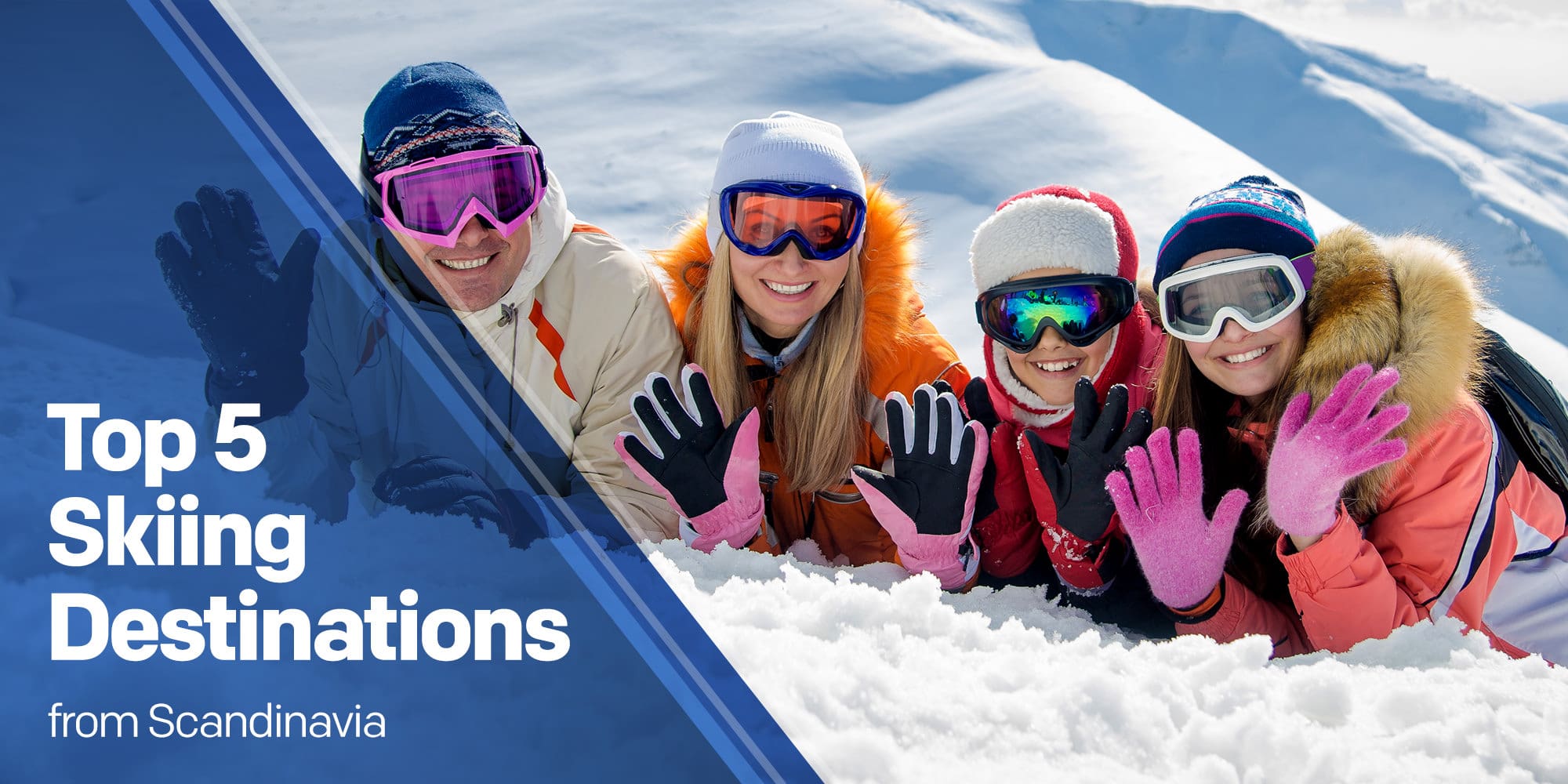 La Rosière 1850, France – a Sunny Haven for a Family Holiday
La Rosière 1850 resort will be perfect if you plan skiing holidays from Scandinavia for your whole family. Located 1,850 meters above the sea level, it is quieter, yet a lot sunnier than other neighbouring resorts. In La Rosière you will find a great range of accommodations, many restaurants and bars, an ice-skating rink, SPA and even a cinema. On top of that, you can have a great time bowling, paragliding and a lot more.
Our transfer will give you a comfortable ride from the airport straight to La Rosière 1850 just in a few hours for a good price. The closest airports are:
Geneva Airport – 1h 45min drive;
Chambery Airport – 1h 45min drive;
Grenoble Airport – 2 hour drive.
Ready to come on amazing family skiing holidays from Scandinavia? Book your transfer now!
Davos, Switzerland – the Destination for Altitude Chasers
Did you know that Davos is Europe's highest town, located approximately 1,500 meters above the sea level? Add an enchanting Alpine panoramic view from your accommodation – and you have your dream skiing destination from Scandinavia!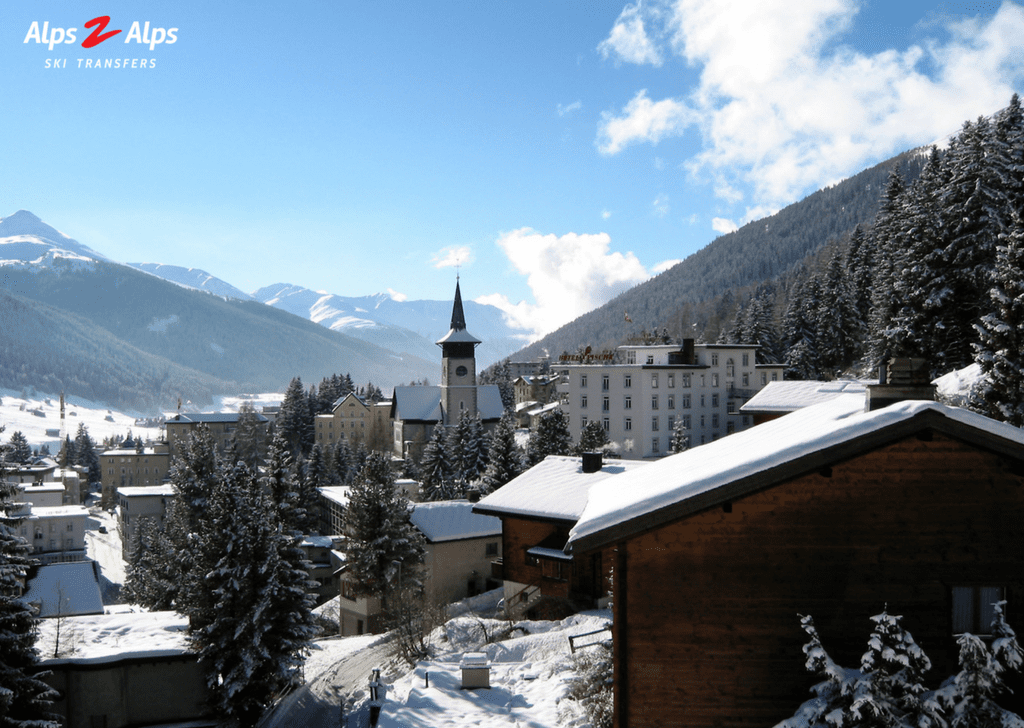 This resort is one of the largest offering slopes in the altitude of 2,844 meters! Perfect for downhill and cross-country skiers, Davos is also appreciated by all level snowboarders who will enjoy snowboarding schools, entertainment parks with numerous rails and 2 monster pipes.
Sounds like the place for you? Come on skiing holidays from Scandinavia to Davos and we will take care of the transfer from the nearest airports:
Friedrichshafen Airport – 2 hour drive;
Zurich Airport – 2h 15min drive.
Get to Davos by our private or shared transfer for a low cost!
Zell am See, Austria – the Place for Skiing and Photography Enthusiasts
Are you're near Salzburg and find yourself looking at a large lake and a horseshoe-shaped mountain? You might be in Zell am See skiing resort – a picturesque location that allows all photography enthusiasts capture breath-taking scenes.
Spending a whole day enjoying 130 kilometers of downhill rides at Zell am See, might get you tired. That's not a problem – here you will find numerous options for recreation including lively bars and restaurants, and a SPA center.
Getting to Zell am See ski resort from Scandinavia will be super easy if you book our high-quality and quick direct transfer from the closest airports:
Salzburg Airport – 1h 30min drive;
Innsbruck Airport – 2h 10min drive;
Munich Airport – 2h 20min drive;
Klagenfurt and Linz Airports – 2h 35min drive.
Choose our transfer and get a high-quality service for a good price!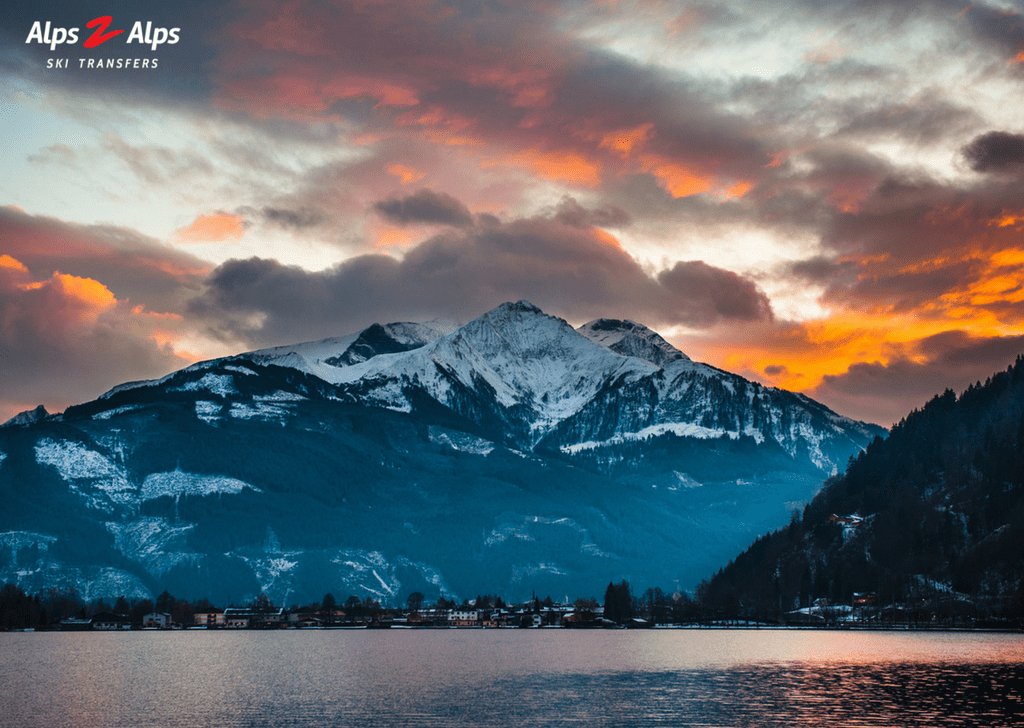 Brides-les-Bains, France – Accommodation for any Budget Preferences
Once one of the hotspots during the 1992 Winter Olympics, Brides-les-Bains still remains as part of the largest ski area in the world – Les 3 Vallées. This skiing resort is often chosen just for accommodation, because it is located lower than others, therefore the hotel prices may be even by 50% lower! However, getting to other resorts is easy – for example, it takes only 20 minutes of a cable car ride to Méribel.
If you choose Brides-les-Bains as your skiing destination from Scandinavia, you must appreciate high quality for reasonable prices, so our airport transfer is the choice for you. We offer a convenient drive from the following airports:
Chambery Airport – 1 hour drive;
Lyon Airport and Grenoble Airport – 1h 50min drive;
Geneva Airport – 2h 10min drive.
Choose our transfer to Brides-les-Bains and make your way to skiing holidays from Scandinavia easier!
Kitzbühel, Austria – historically important and picturesque delight
Welcome to Kitzbühel – one of Austria's best known and fanciest skiing destinations! This is the place to come for skiing holidays from Scandinavia – here legends like Franz Reisch, Toni Sailer and Koller have developed the skiing tradition as we know it today already since 1893.
Some say that Kitzbühel – due to its colourful medieval houses and the Gothic church – is the most beautiful and scenic ski town ever. But there's more – as an experienced skier, you've probably heard about the famous Streif downhill race which is held each January.
Kitzbühel is closer than you imagine, especially when you choose our comfy and high-quality, yet reasonably priced transfer from the nearest airports:
Innsbruck, Salzburg and Stuttgart airports – 1h 20min drive;
Linz Airport – 2h 25min drive;
Memmingen Airport – 2h 45min drive.
Make your trip to Kitzbühel ski resort from Scandinavia as comfortable as possible – book our transfer!
As you can see, the list of Alpine skiing resorts is wide enough, so you will definitely find the perfect skiing holiday destination here. Make your trip as comfortable as possible by choosing our airport transfers that will take you directly to the skiing resort and back for an affordable price! Have a lot of fun enjoying this winter's skiing season!