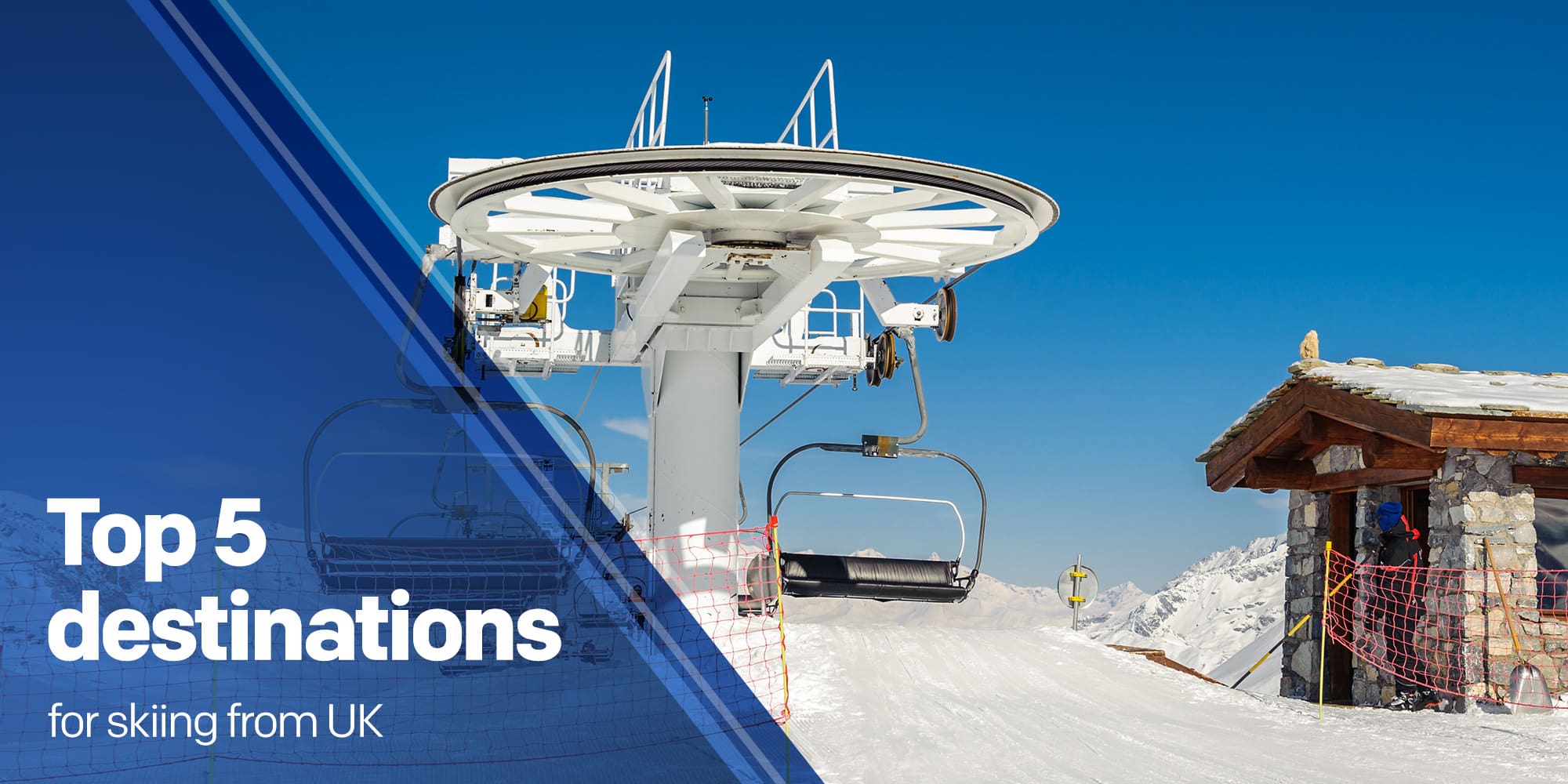 Top 5 destinations for skiing from UK
Top 5 destinations for skiing from UK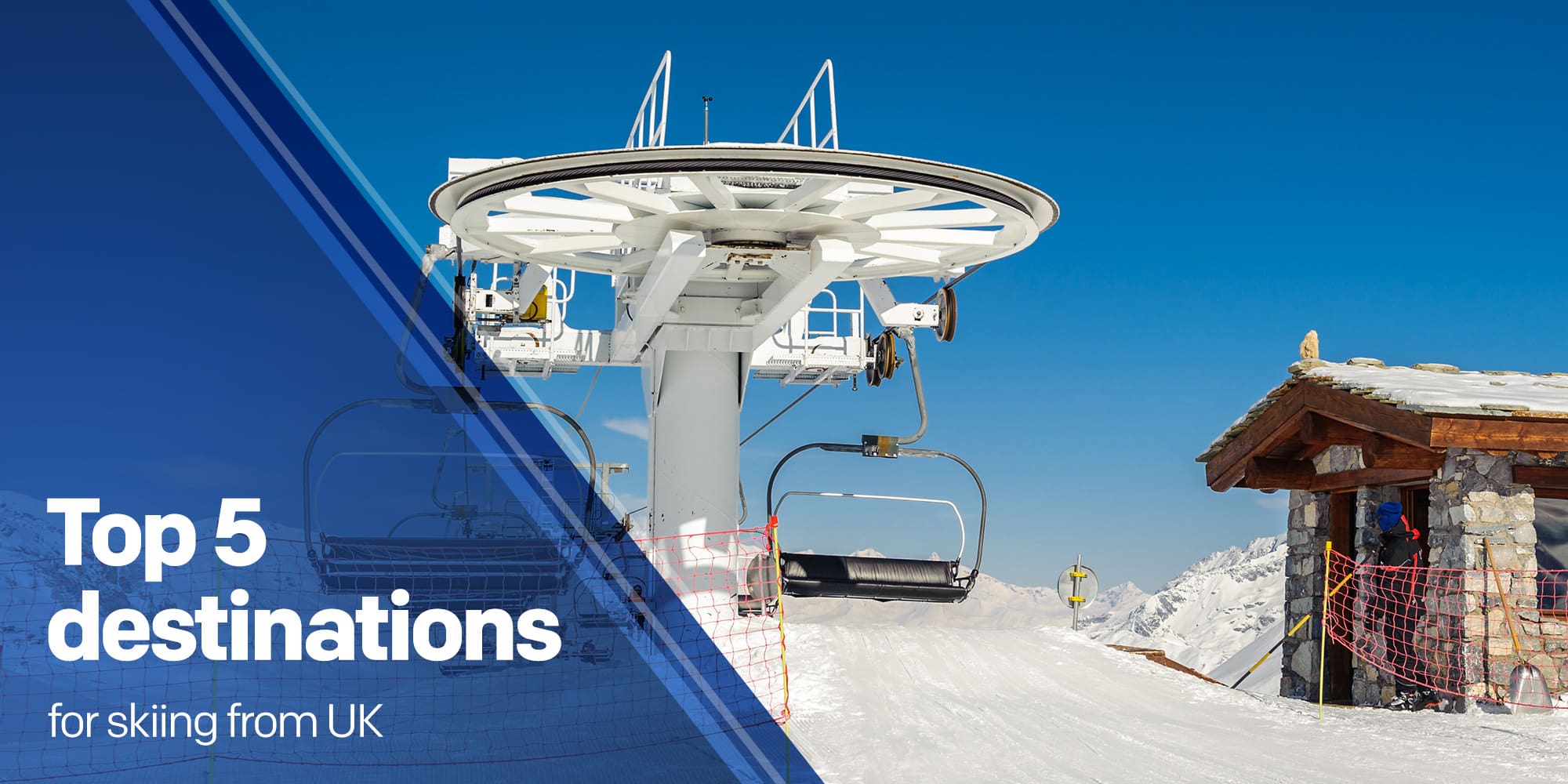 If you love winter sports and are planning Alpine skiing holidays from UK, this article will help you to choose the perfect destination. To spend maximum time on snow and minimum time on transfer from airport, here is some quick information about some excellent Alpine ski resorts with quick airport access. You can easily reach those ski resorts from UK, since they are close to Chambery, Grenoble, Innsbruck, Zurich, Friedrichshafen, Lyon, or Geneva airports. Whether you are a pro or a beginner, you will find lots of fun in each of these resorts.
Les Deux Alpes – winter sports paradise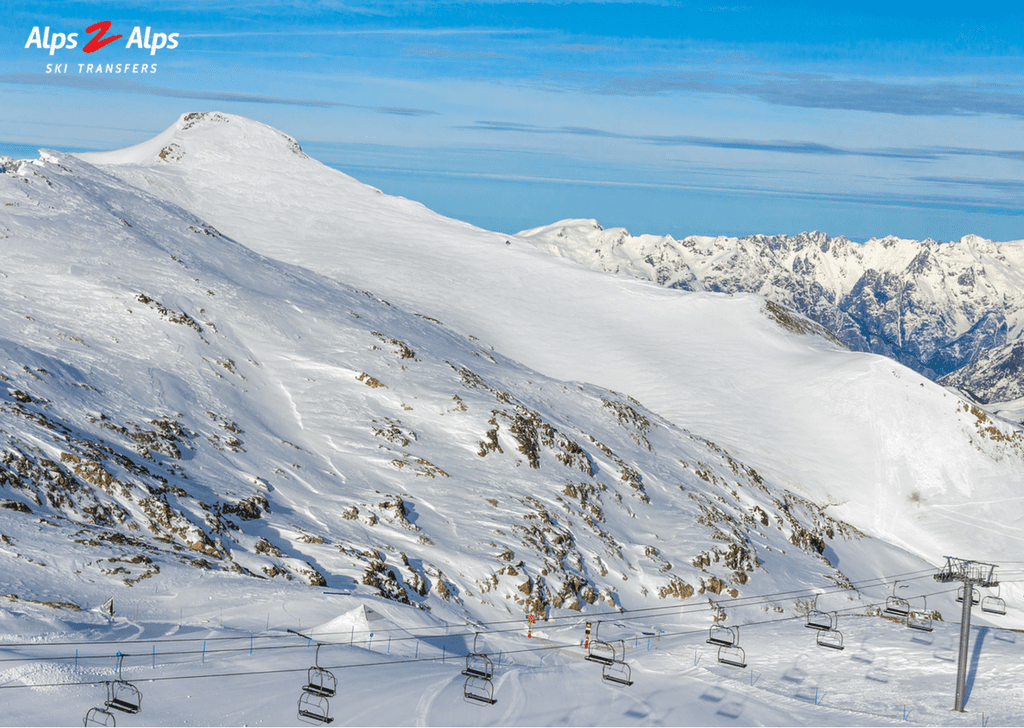 Les Deux Alpes is a world class resort with one of the largest ski areas and one of the widest and best snow parks in France. It is part of the Grande Galaxie ski area, with 530 km of downhill skiing. It offers 200 km ski area, from the top at 3600m to the lowest at 1300m. From beginners to experts, this area is simply excellent for each and every one. Moreover, as one of the liveliest of the French resorts, this is the right place for party-goers.
With three airports within two hour drive, this resort is an excellent choice for ski weekends or short ski holidays from UK:
Grenoble Airport – 1h 30min;
Chambery Airport – 2h;
Lyon Airport – 2h.
Choose our private transfers to Les Deux Alpes!
St. Anton Arlberg – perfect winter fun
St. Anton Arlberg is a popular ski area in Austria known for its steep slopes and hedonistic après scene. With 340km of pistes and over 55km² of off-piste terrain, it is excellent for advanced skiers, but also offers lots of fun for all skill levels. If you are into après-ski, here you will find a wide range of partying, shopping, dining and relaxing choices.
Choose Alps2Alps transfers and enjoy your ride! There are three airports within easy and quick reach if you are planning to go skiing from UK:
Innsbruck Airport – 1h 15 min;
Friedrichshafen Airport – 1h 30min;
Zurich Airport – 2h 15min.
Alpe d'Huez – sunny winter playground
This must-try resort is part of the fabulous Alpe d'Huez Grand Domaine ski area and offers access to the fifth largest ski area in France. With 236km downhill pistes for all skill levels and 50km off-piste area, it is a great place for everyone. Furthermore, in 2015 it got voted European Resort of the Year at the World Snow Awards. Its advantageous location provides resort with great and sunny weather.
Within comfy reach, it is definitely a place to consider for short skiing holidays from UK. If you are ready to visit this wonderful ski resort, the best way of getting to the nearest airports is by Alps2Alps transfer which will take you straight to the resort:
Grenoble Airport – 1h 15min;
Chambery Airport – 1h 40min;
Lyon Airport – 2h 30min;
Geneva Airport – 2h 40min.
Come to this ski resort from UK using our transfers!
Lech – skier's dream
Lech is a classic ski resort, known as the "Cradle of Alpine skiing". It is part of the huge Arlberg ski area and linked to the neighboring Zürs and St Anton. With the majority of red pistes, it is a great destination for intermediates, but also offers a wide range of pistes for beginners and experts. If you opt for exquisite meals, Lech has more award-winning restaurants than any other village in Austria.
It is perfect for short snowboarding or skiing holidays from UK and Alps2Alps will make sure you get to the resort quickly and without worries. There are three airports within two hour drive:
Innsbruck Airport – 1h 30 min;
Friedrichshafen Airport – 1h 30min;
Zurich Airport – 2 h.
Enjoy a hassle free ride from airport to resort and back!
Valmorel – charming French ski village
Valmorel is a relaxed and family-focused resort, so if you are planning skiing holidays from UK with your family, this is the place to go. Or if you are spending holidays with your friends, Valmorel also has many bars and clubs for nightlife lovers, as well as a varied choice of restaurants for gourmands. With vast majority of blue and green trails, it is a perfect playground for intermediate skiers and beginners. It offers 152km of pistes, with the highest altitude 2,550m.
This great ski resort is close to four airports and by choosing Alps2Alps your transfer will be convenient and quick:
Chambery Airport – 1h 30min;
Grenoble – 1h 30 min;
Lyon Airport – 2h 30min;
Geneva Airport – 2h 30min.
Book a comfy ride from airport and have an amazing holiday!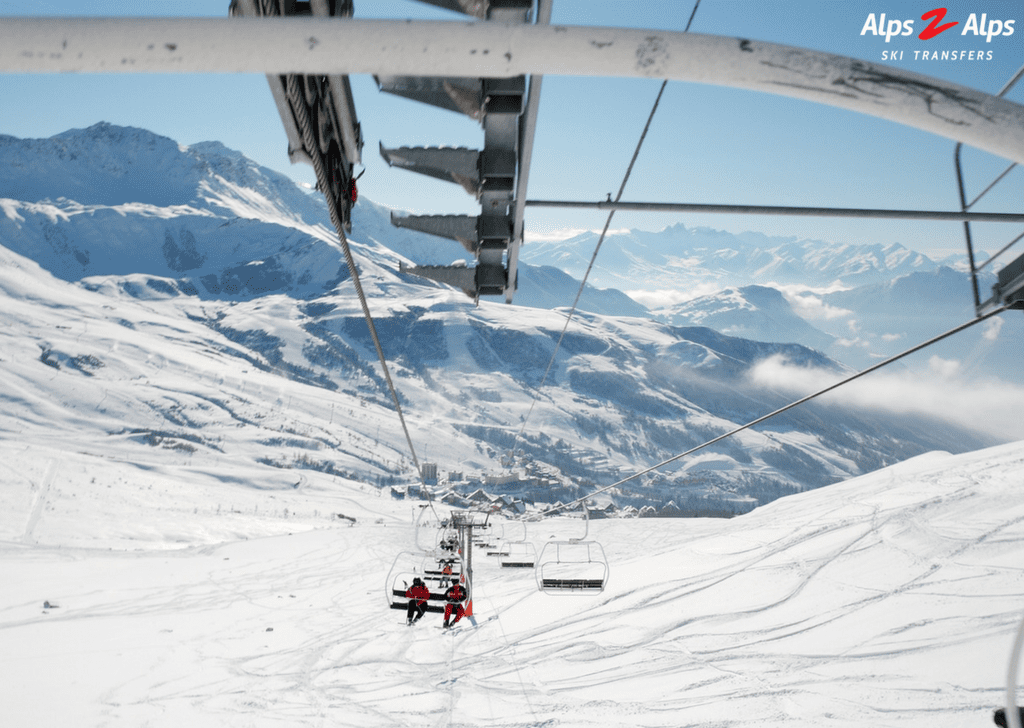 These Alpine resorts offer a great variety of winter fun for different tastes and needs, with huge ski areas, spectacular landscapes, great food and drinks, lovely villages, you name it. Also, they are close to several airports that are convenient destinations for skiing from UK. Speak to ski specialists like SNO for advice and deals on flights and accommodation. And if you appreciate safe, professional and high-quality transfers, choose Alps2Alps. Remember – winter pleasure is waiting to be discovered!