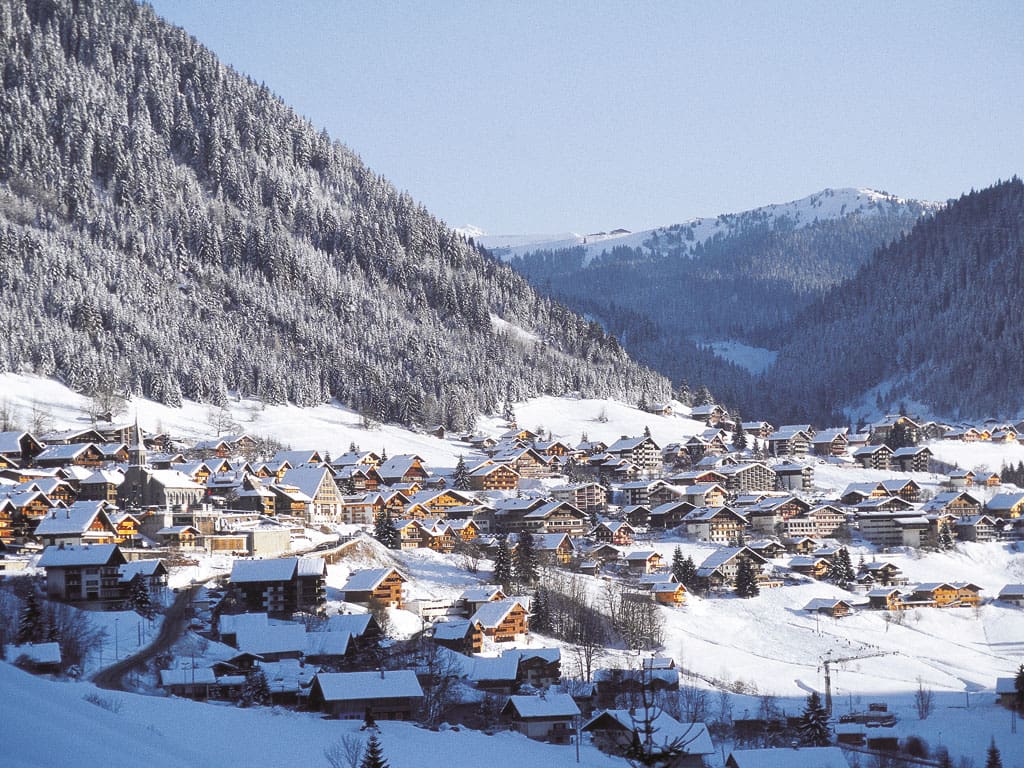 Top 5 small ski resorts in the French Alps
Top 5 small ski resorts in the French Alps
There are plenty of small but amazingly beautiful ski resorts in the French Alps which attract skiers by excellent snow conditions, cosy traditional ambience and stunning landscapes. Small resorts usually have all the facilities their "big brothers" do, are perfect for real peaceful holiday and connected to a bigger, well-known ski areas. Skiing at a lesser known resorts you can take advantage of the number of benefits they provide to its guests. First of all it is price. Smaller resorts offer really good deals in terms of price, not sacrificing quality, as well a much bigger choice of accommodation with a traditional and cosy atmosphere. Another great thing about small ski resorts is its closeness to the slopes and pistes that is very convenient, especially if you come with kids. In this article we have picked up 5 small ski destinations in the French Alps.
Les Menuires, Three Valleys
Les Menuires is split into several areas each of them is close to the slopes, cosy bars and dining places. There is a wide choice of accommodation and more and more skiers select Les Menuires as space in Val Thorens, which is situated very closely, becomes increasingly limited. At Les Menuires skiers can enjoy 600km of pistes, providing perfect snow conditions thanks to the altitude. Coming to Les Menuires in the beginning or in the end of the season you can also take advantage of fantastic skiing at Glacier du Peclet.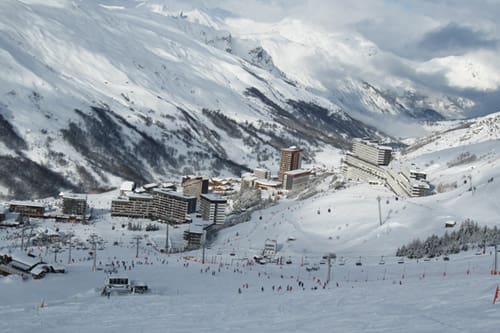 Les Coches, Paradiski
Les Coches constitute the part of the large resort of La Plagne, which consists of 11 different charming villages having their own character and traditions. Les Coches is one of the most traditional ski destinations, where you can try classic fresh Savoyard dishes. In fact, the biggest selling point of Les Coche is its perfect location and closeness to the lifts, so you can explore the entire ski area (425km of pistes).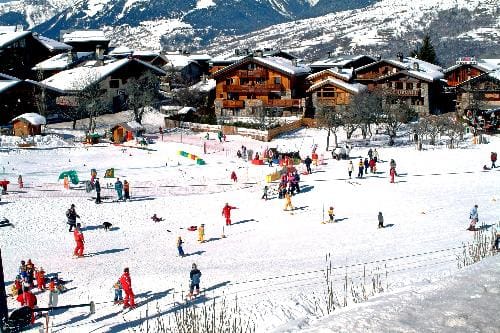 Brides Les Bains, Three Valleys
This ski resorts provides the best value to its guests offering far cheaper accommodation prices even during the peak season. Brides Les Bains is a beautiful and picturesque small town with plenty of bars and restaurants preferred by those who value comfort for reasonable prices. Connected to Meribel by the Olympe gondola this lift will take you to the heart of the skiing in just 20 minutes, meaning that you'll be in the heart of the action in time for the first lifts in Meribel. If you are not a keen skiers, you will still find lots of things to do – traditional thermal spa with a range of different treatments to help you relax after a day on the fresh air or slopes.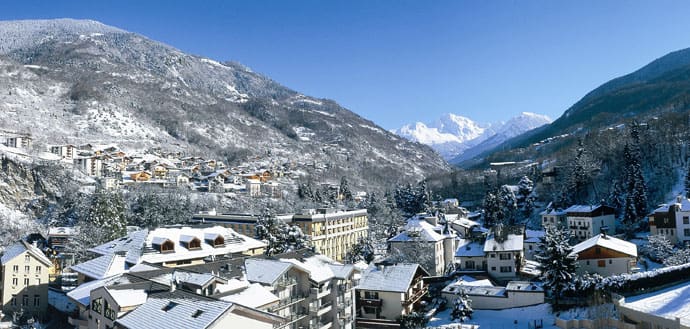 Châtel, Portes du Soleil
Châtel is a perfect ski destination if you want a traditional ski holiday in an absolutely traditional French village with an easy access to one of the largest ski areas in the world. At Châtel you will find a number of farms providing fresh local products of perfect taste. The village itself is picture perfect with lots of pretty wooden chalets creating that beautiful alpine setting. Staying in Châtel you can explore 650 km of piste and 12 ski resorts in both France and Switzerland.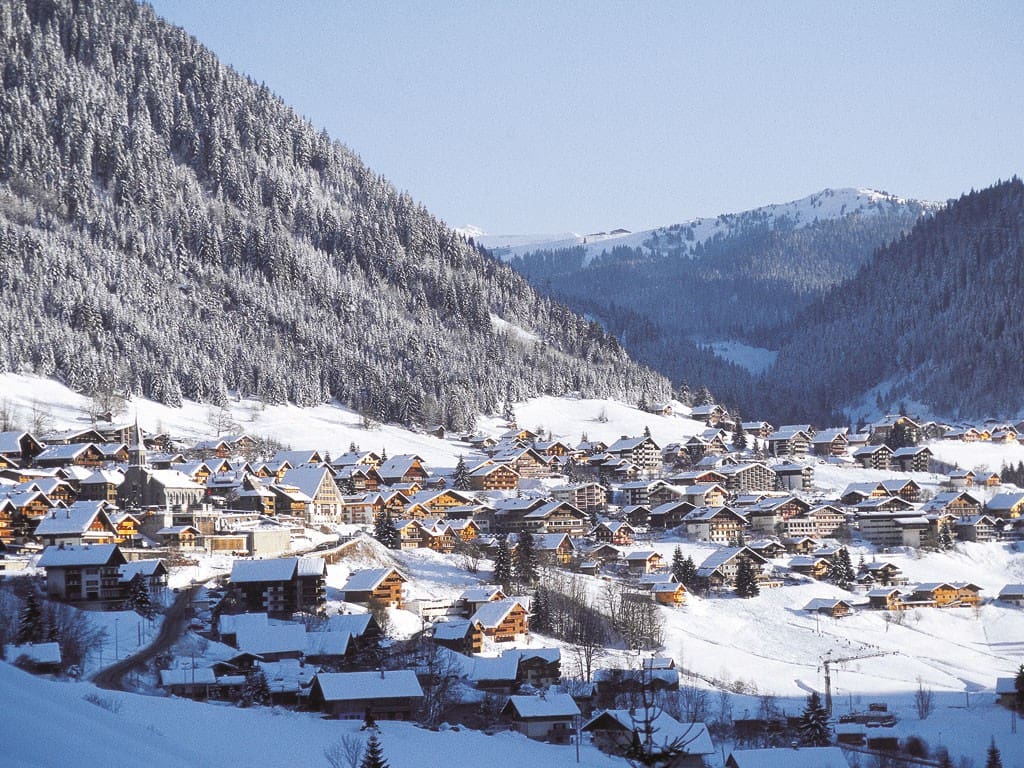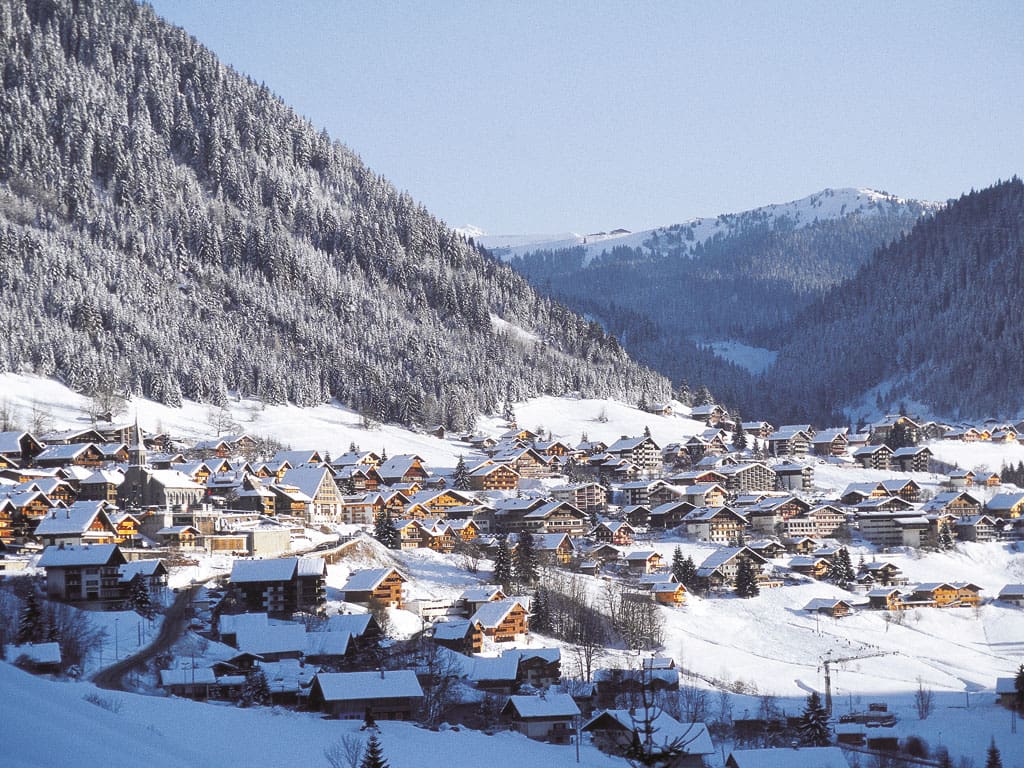 Montgenèvre, Milkyway
Montgenèvre is cosy nestled in the southern part of the French Alps and makes the part of the Milkyway ski area, which includes such resorts as Sestriere, Sauze d'Oulx, Sansicario and Claviere. If you want more skiing opportunities, then your 6 day ski pass also includes a day in the French resort of Serre Chevalier which is just 20 minutes away and offers another 250km of piste. Montgenèvre is split into two parts – the old town and the new part. In the old town you have a picturesque high street as well as a good selection of bars and restaurants  – all with a friendly and enjoyable atmosphere. The newer part is still within walking distance of the older part of town, but you can use the resort buses as well. Wherever you stay in Montgenèvre you will find that the piste is never too far away.