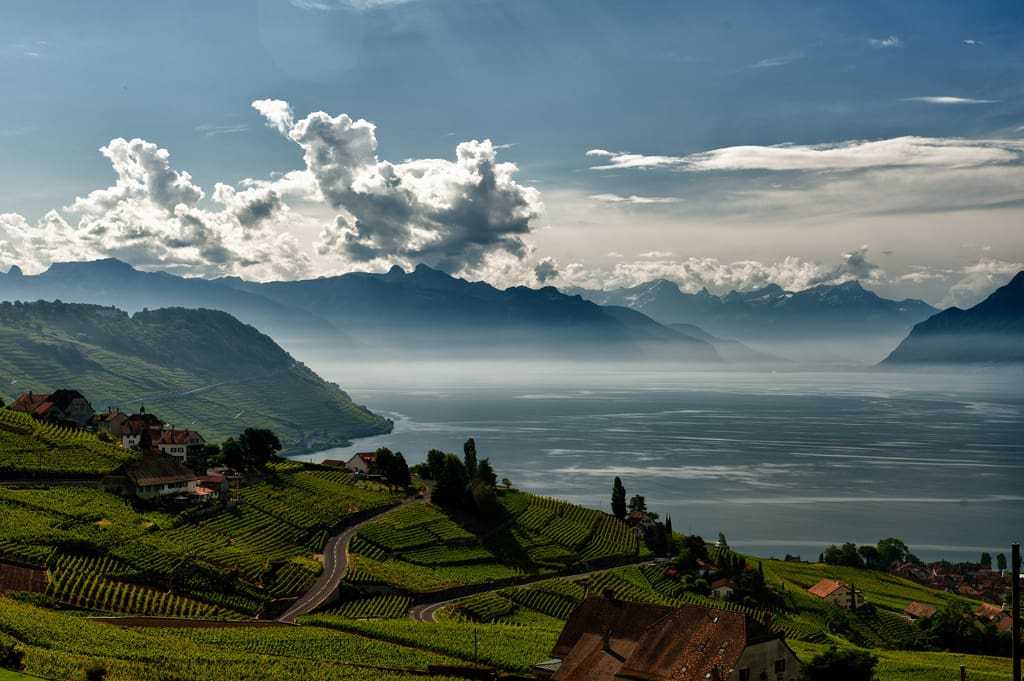 The Origins of the World Famous Water Evian
The Origins of the World Famous Water Evian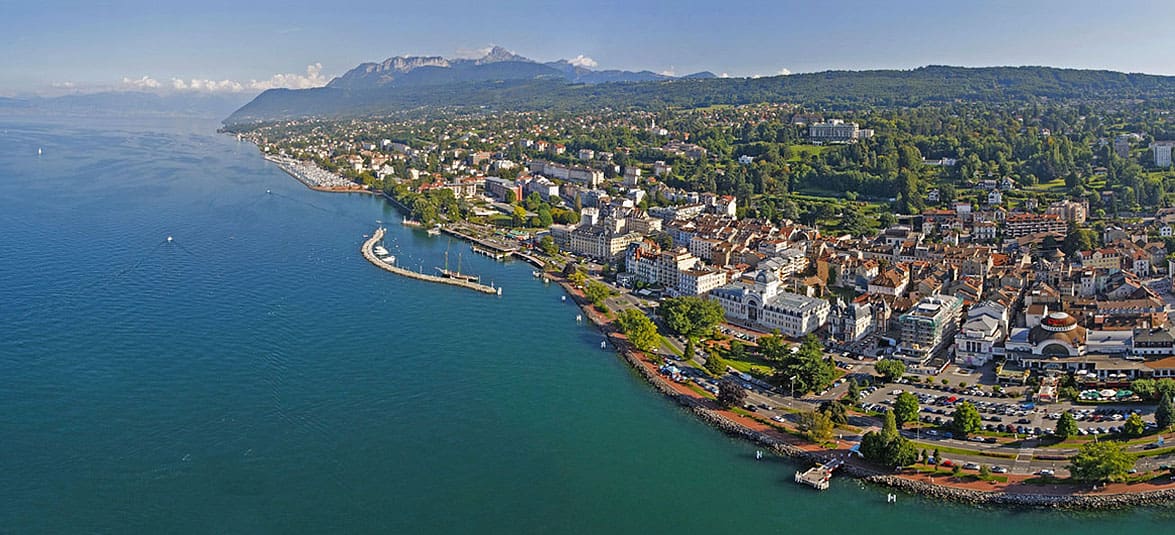 This charming French town has more to offer than just fresh, delicious water! Évian-les-Bains or Évian is a commune in the south-eastern part of France, located in the beautiful and famous Rhône-Alpes region right on the shores of stunning Lake Geneva.
This mesmerizing little town nowadays has one of the most popular resorts and spa centres in Europe – over the centuries Evian-les-Baines has been well known for its springs which provide the travellers and locals with absolutely delicious, refreshing water that has always been believed to have healing and renewing properties. The Evian Natural mineral water spring is one of the top destinations in French Alps and on top of that – this world famous water absolutely free of charge for everyone, so travellers – quench your thirst with this amazing gift from the French Alps!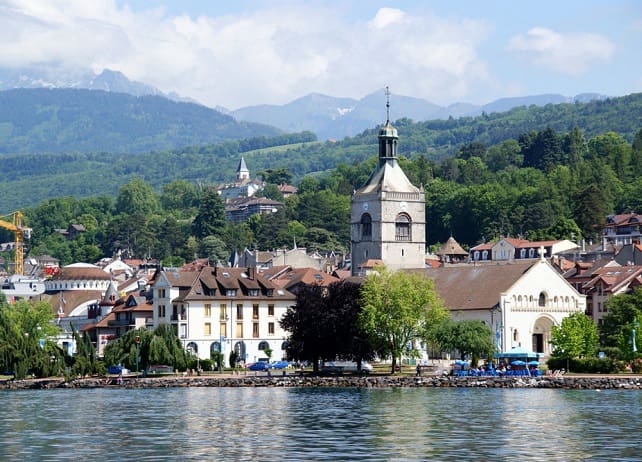 More to Évian than Just Water
Now, the Évian water is undoubtedly the most popular thing the Évian-les-Baines is famous with, but do they have anything else in there except the springs? Sure they do! You can visit Évian from Geneva airport as it's only a 2-hour train journey, but don't just stop by the springs and leave after having a sip – you might actually want to hold on a bit longer because there are some other amazing things and attractions you can have while visiting Évian-les-Baines.
Lake Geneva – Majestic Lake in-between the Valleys of French and Swiss Alps
The shores of Lake Geneva is nothing but pure and an untouched beauty of nature! Taking a walk all alone to clear up your mind and meditate, or a romantic stroll with your partner. Or you can climb the steep vineyards or maybe lie on the beach and enjoy the sun and fresh air – everything is possible. The shore side of Lake Geneva is absolutely stunning no matter where you go – start your trip from Évian-les-Bains and enjoy the spectacular views along your way!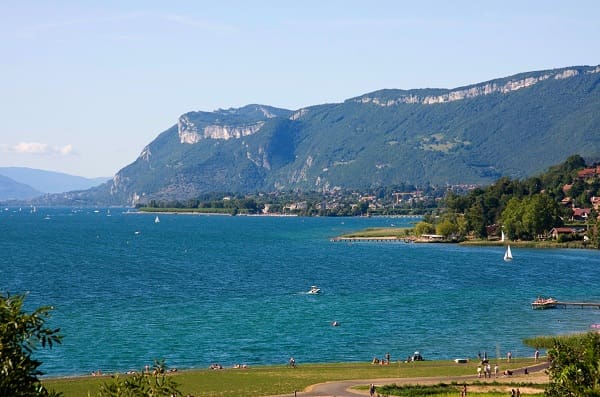 Evian SPA – Unforgettable Experience and the Best Treatment
Pamper yourself in one of the SPA centres – there is a plenty of different water treatment places and all of them offer the best water procedures. Among the most popular SPA centres is also the famous Évian Resort with its warm and relaxing thermal baths.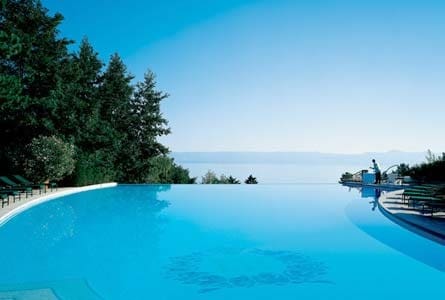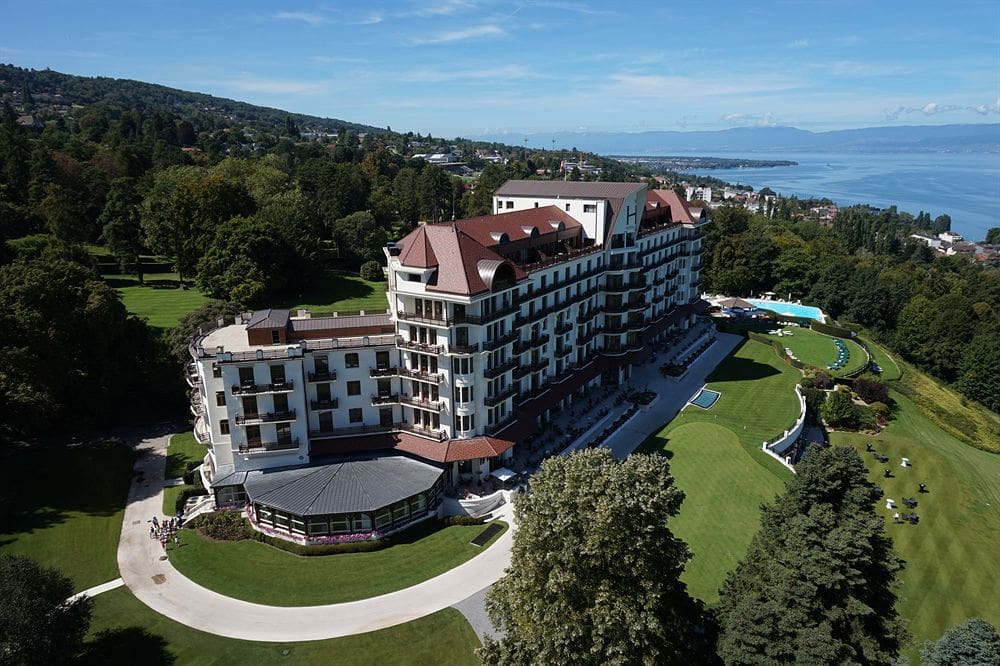 The Palais Lumiere – the Cradle of Culture in Evian-les-Baines
The Palais Lumiere – this amazing building used to be a SPA centre back in the days and no wonder why – the breathtaking views to Lake Geneva, fresh air and rich water supplies made it the perfect water treatment centre. Nowadays this spectacular building is an art gallery and the exhibitions always change, so all you have to do while visiting Évian-les-Bains – check out the latest exhibitions and take a tour!
Sailing the Waters of Lake Geneva
Take a boat trip on Lake Geneva – choose your route and enjoy the outstanding beauty, fresh air and peace on the clear water of the lake! There's so much you can enjoy on a summers day; you can have a day on a boat in the middle of the lake with lazy sunbathing and cool French wine, or a crazy adventurous motorbike ride or maybe a relaxing trip along the shores of this beautiful lake? One of the famous boat trips is from Évian-les-Baines to Geneva and along the shore, you will be surprised by the small towns and vineyards. This is definitely a must-see while visiting this region!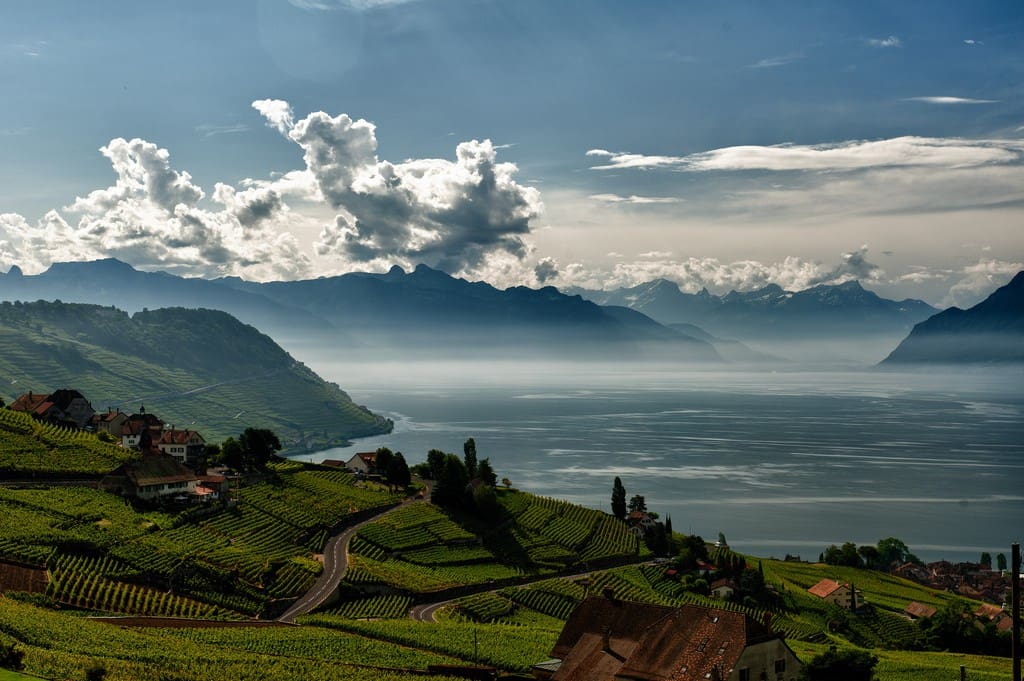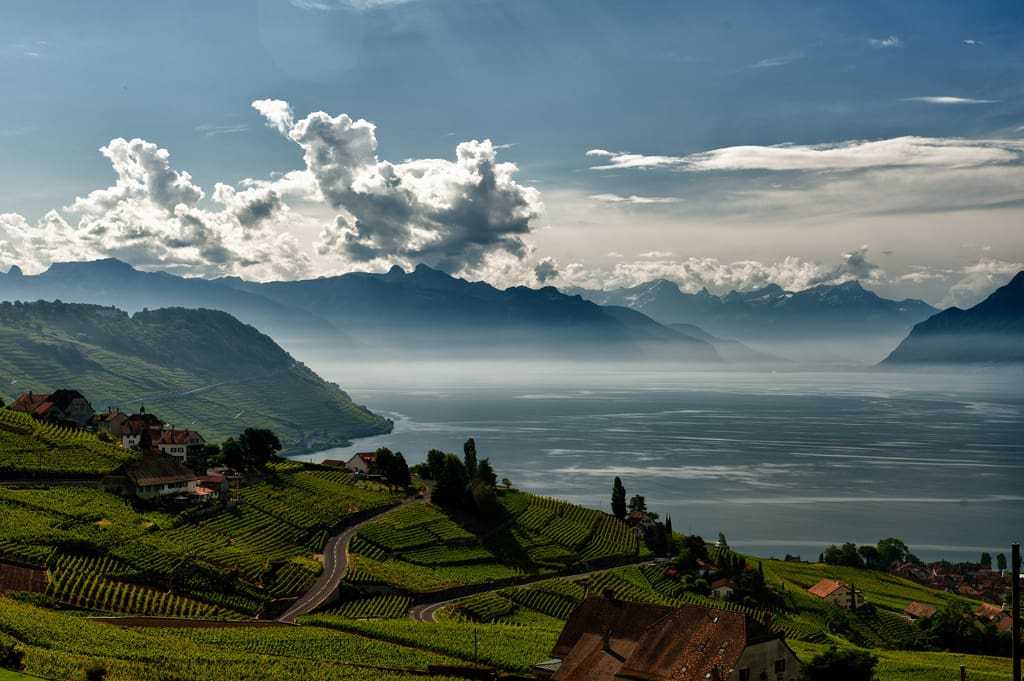 The Casino!
This is the largest themed Casino in Europe. The design of these beautiful surroundings is inspired by South Africa and gives the vibe of something absolutely wild and modern! Whether you want to try your luck or simpy visit for a drink – this place is worth seeing!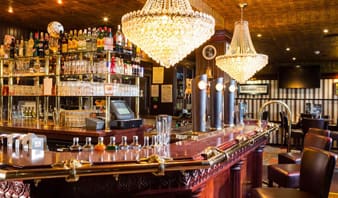 These are only a couple of things you can see and do while visiting Évian-les-Baines. If you are planning to pop by the Évian spring, you might actually want to stay for a day and see everything this town has to offer!
If you do fancy something cooler and colder around the French Alps, check out some of the Ski resort destinations we've found!