Less Transfer = More Ski
Less Transfer = More Ski
When the winter months set in and ski season once again hits its peak, Geneva airport is transformed into one of the world's busiest for skiers and snowboarders all heading for the French Alps. Located just a stone's throw away from some of the most enviable ski resorts to be found anywhere in Europe, Geneva is becoming the airport of choice for weekenders, long-stayers, pro and bargain-hunters alike.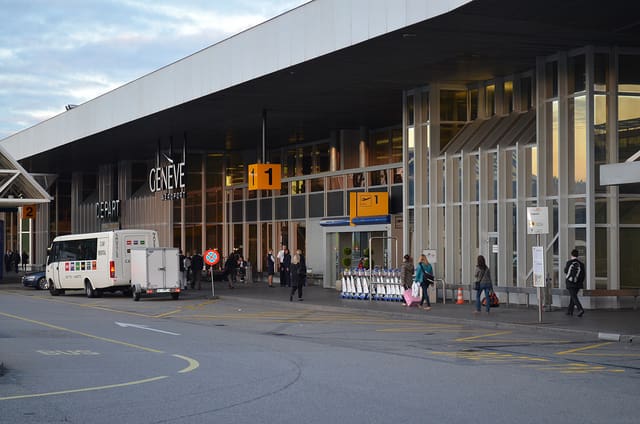 Probably the most appealing factor of all with UK skiers is the way in which Geneva airport is accessible with absolute ease from dozens of airports covering the length and breadth of Britain. Making the most of this demand and much to the benefit of the annual masses, moving on to any final destination in or around the French Alps is made simple by a small army of transfer and transport services offering transit to pretty much anywhere.
However, it can usually be assumed that in the case of those visiting the French Alps for just a few days or maybe a weekend, what matters is squeezing in as much high-quality time on the slopes as possible and minimising transfer times. The good news is that there are so many amazing resorts less than 90-minutes from Geneva airport that it seems largely unnecessary to spend up to 4-hours to head to the heart of the Three Valleys.
The question therefore is – what resorts are on offer nearby, and how do they measure up?
Well, as most of the top ski haunts close to Geneva airport can be found in the Haute Savoie, they are simply bursting at the seams with the region's traditional villages and communities – most of which look to have been extracted directly from the pages of a fairy-tale. This is certainly NOT the place to go for tacky pre-fab chalets and burger joints. The Autoroute Blanches slices straight up the middle of the valley between Geneva and Chamonix, where dozens of gorgeous little resorts are dotted around like gems in the snow.
Exactly which represents the "best" choice depends of course on who is travelling there and what they want to get out of the trip. However, with an extensive range of ski areas sizes, difficulties and ski pass costs to choose from, chances are there is something for everyone in this hidden corner of the French Alps.
The list below comprises just a few examples of the countless resorts that make the 90-minute transfer cut-off mark, though extend this to 120-minutes and the options literally quadruple.
Le Grand Bornand – 95 km Ski Area – 52 Mins from Geneva
La Clusaz – 125 km Ski Area – 55 Mins from Geneva

Les Houches – 47 km Ski Area – 65 Mins from Geneva

Saint Gervais – 235 km Ski Area – 65 Mins from Geneva

Megeve – 325 km Ski Area – 70 Mins from Geneva

Les Gets – 110 km Ski Area – 70 Mins from Geneva

The list really does go on for much longer, but just goes to show that even if only passing through the area for a day or two, there's no reason why transfer time cannot be cut to next to nothing and more precious time spent on the slopes where you belong.
Photo sources: flickr.com/photos/eguidetravel – flickr.com/photos/sundve