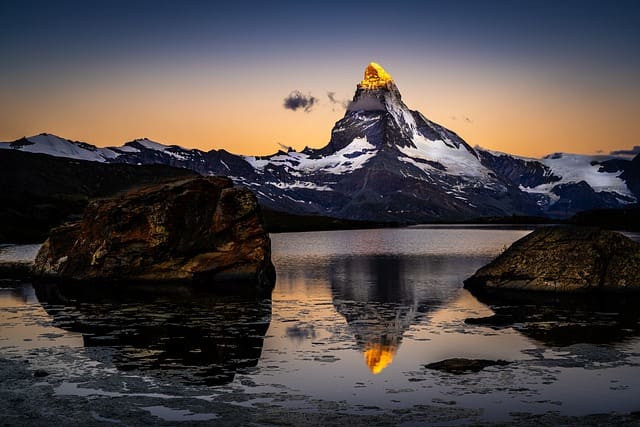 Best Luxury Ski Resorts to Visit in The Alps
Best Luxury Ski Resorts to Visit in The Alps
The Alps has, without doubt, the most famous resorts in the world, including a rather lavish selection of luxury ski resorts. Whether you're celebrating a special occasion or hankering for a week of extravagance, the Alps will leave you spoilt for choice.
Luxury means something different to everybody. From upscale après-ski partying, Michelin-star dining and lavish 5-star hotels across the French, Swiss, Austrian and Italian alps; here are Europe's best luxury ski resorts.
Top Luxury Ski Resorts in the Alps
Courchevel 1850, France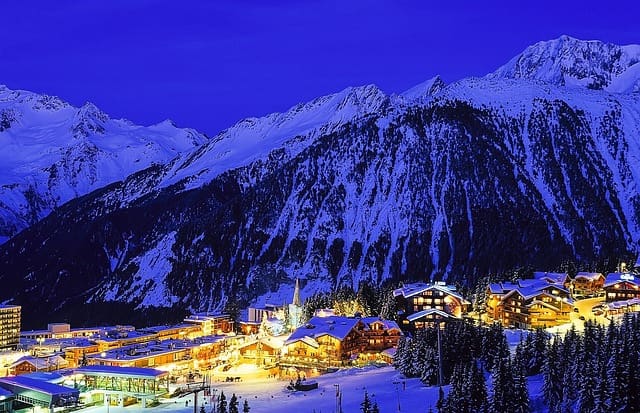 If we had to crown one ski resort 'the world's most exclusive,' it would almost certainly be Courchevel. Starting life at the end of WWII, Courchevel was the first French resort to be built from the ground up instead of built around an existing village, but that doesn't mean it lacks charm, charisma and tradition.
The social status of Courchevel 1850 was bolstered by affluent Russians who fell in love with the resort and now frequently visit, injecting huge amounts of cash or making property investments, significantly affecting the cost of commercial and residential property. The Russians started a trend among the rich and famous of the world, and Courchevel adapted to satisfy the needs of these wealthy groups. 
1850 has 11 luxury five-star hotels and two "palaces," yes – you read that right. In 2011, France introduced a prestigious 6th-star ranking, only to be awarded to the most luxurious and esteemed French hotels. There are only eight hotels in the whole of France to have earned this illustrious award, and two of these are in Courchevel 1850.
If exquisite food is a deal-breaker for you, Courchevel won't fail you. Across the whole of Courchevel, there are 14 Michelin stars across 8 restaurants, and 1850 holds 12 of these stars across 6 restaurants, the most Michelin stars across any of the world's ski resorts! 
The clientele of Courchevel 1850 only enhances its reputation of opulence with the likes of Prince William and Kat Middleton, the Beckhams, George Clooney, Giorgio Armani and the King of Morocco frequently drawn to the perfectly preened slopes of 1850.
Val d'Isere, France
The authentic charm of Val d'Isere dates back to 1888 when the resort's first hotel was opened. By the time the 1930s came around, the resort was the go-to for the upper class seeking solace in the snow.
Val d'Isere ski resort is the go-to resort for the all-nighter partiers with a serving of indulgence on the side. The resort has one of the greatest selections of apres-ski in The Alps, providing plenty of opportunity to let your hair down at the end of a long day on pristine slopes, and enjoy yourself with loved ones and strangers alike.
If all that skiing and partying works up an appetite, your expensive taste buds are in for a treat. Val d'Isere has four Michelin-star restaurants, ranging in traditional or modern French cuisine, experimental, or Peruvian for those feeling a little more exotic. If you like sleeping in luxurious surroundings too, there are no less than ten 5-star hotels in the resort.
The elevation of the resort means you can ski almost all year round at Val d'Isere, with plenty of options to suit all ski abilities, from newbies, to confident skiers and even the pros.
Its upmarket reputation extends beyond the slopes, with an array of activities at hand including ice driving, fatbiking, ice climbing or tubing.
Lech, Austria
The picturesque setting of Lech makes it clear to see how and why the resort earned its exclusive status many years ago. Lech embodies traditional Austrian skiing, breathtaking panoramas, world-class skiing and opulent accommodation options, making it one of the most popular ski destinations for both European and international devotees, including the Austrian Royal Family!
The resort has a pleasing mixture of fine dining and traditional Austrian eateries, with a handful of Bib Gourmand restaurants both on and off the mountains and a restaurant with one Michelin star. So much so, in 2008 Lech gained its 'Would Gourmet Village' status for its sheer amount of decadent dining. Hotspots include Griggeler Stuba, known for centering its menu around local herbs, and Fux, which blends Euro-Asian cuisine and features a wine list with over 3200 options.
Popular off-slope pastimes include shopping at the many high-end stores, and soaking the sore skiing muscles at its many luxurious spas with grand swimming pools, relaxation rooms and saunas.
The slopes are accessible and enjoyable for all skiing abilities, including small children, making a holiday to Lech ski resort a real family affair. 
St Moritz, Switzerland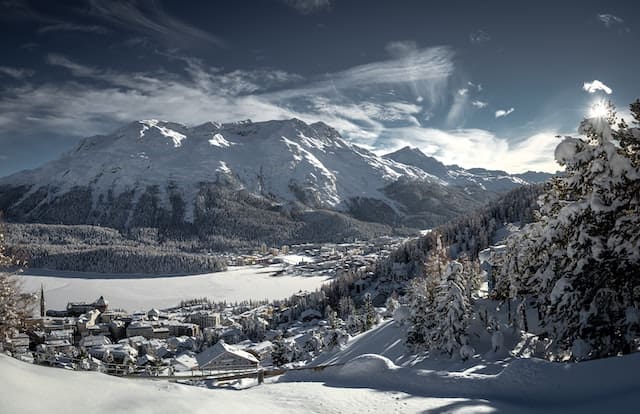 If money is no object, St Moritz is the place to be. There are few, if any, ski resorts that are as glitzy as this, with continued wealth being pumped into this exclusive resort by the rich, famous and a favourite among Russian billionaires. The ski resort first became a hub for winter tourism in the mid-19th century and has become more luxurious as the years pass.
St Moritz built notoriety for its spectacular scenery and its 200-plus miles of ski routes, rightfully making it a fine candidate for the Winter Olympics, which has been hosted in this impeccable resort town twice.
The glamorous Swiss resort is home to a thriving arts scene and a host of impeccable fine dining options, with an impressive six Michelin-star restaurants, including the two-star IGNIV, and a handful of Bib Gourmand titles under its belt.
St Moritz resort is every bit as stunning and full of traditional old-world charm as you would imagine, bedazzled with new-world money and modern-day luxury; it's the epitome of the best of both worlds.
Megève, France
What happens when you grow tired of St. Moritz, one of the world's most exclusive ski resorts? Well, you build a rival. At least, that's what The Rothschilds did.
The wealthy family decided St Moritz wasn't serving them any longer and sought a new escape to spend their fortune and socialise with the world's elite; that's when Megeve ski resort was born. The traditional mediaeval farming town was transformed into a skiing destination fit for (literal) kings. 
In 1921 a luxurious hotel was born, luring in the French aristocracy and drawing even more wealth to the area.
The resort has a few Michel-star restaurants, including the exquisite three-star Flocons de Sel. Follow this on with an evening in Megeve's 1930s casino or Les Cinq Rues, France's answer to Ronnie Scotts, and you'll need somewhere elegant to rest your head. Luckily, the resort isn't shy of hotels and accommodations that are oozing in grandeur.
Zermatt, Switzerland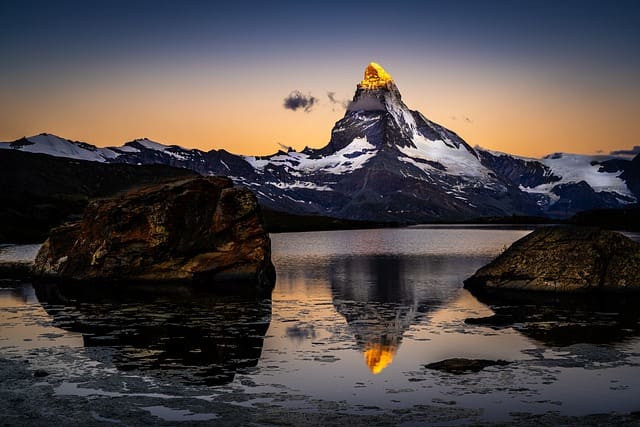 If you're a foodie, Zermatt ski resort is paradise. This luxury ski resort has the highest density of gourmet restaurants in the world. Showstoppers include the Michelin star After Seven, serving up experimental cuisine, Capri with authentic Italian and Brasserie Uno, a contemporary fine dining restaurant with not only a Michelin star but a Michelin Green Star for its sustainability, too. It only seems right that you can hire a guide to take you on a tantalising gourmet ski tour of the mountains.
Zermatt is adorned with sensational views and surrounded by some incredible Swiss mountains. If you truly want to soak up the rugged panoramas, you can arrange a private helicopter to deliver you to the resort in style, but most people arrange luxury airport transfers and let the views from the slopes speak for themselves.