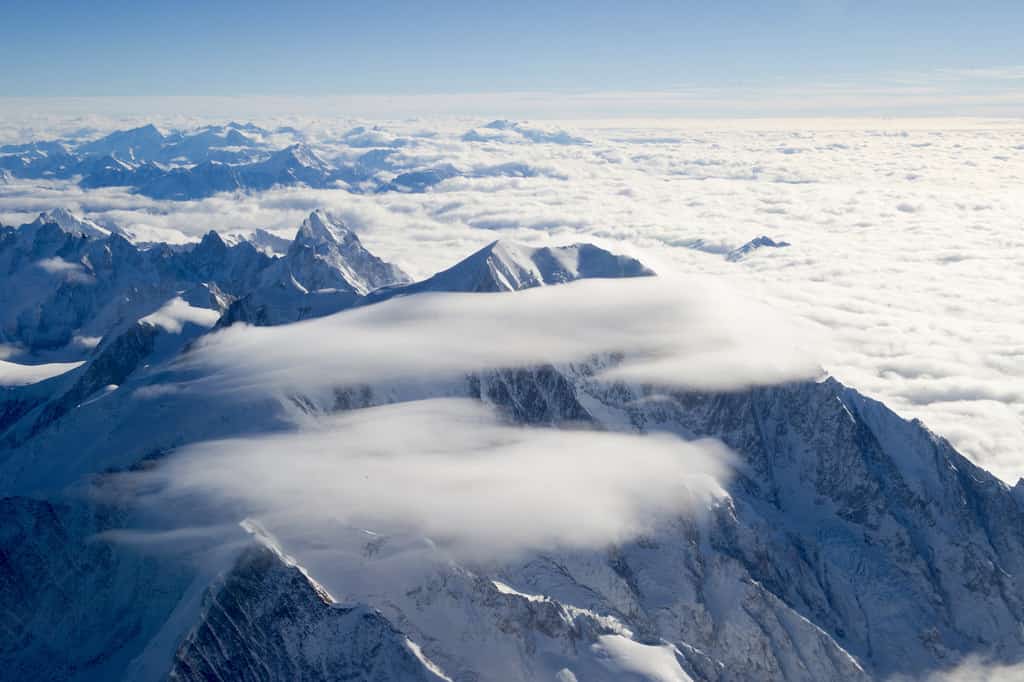 High-Altitude Resorts in Austria
High-Altitude Resorts in Austria
If you're looking for breathtaking views and world-class skiing, look no further than Austria's high-altitude resorts. Perched atop some of the country's tallest mountains, these resorts offer visitors stunning panoramas and some of the best runs in the Alps. In addition to their natural beauty, these resorts also boast excellent skiing conditions thanks to their high elevations. 
Whether you're looking to hit the slopes or simply take in the scenery, here are the top high-altitude resorts in Austria…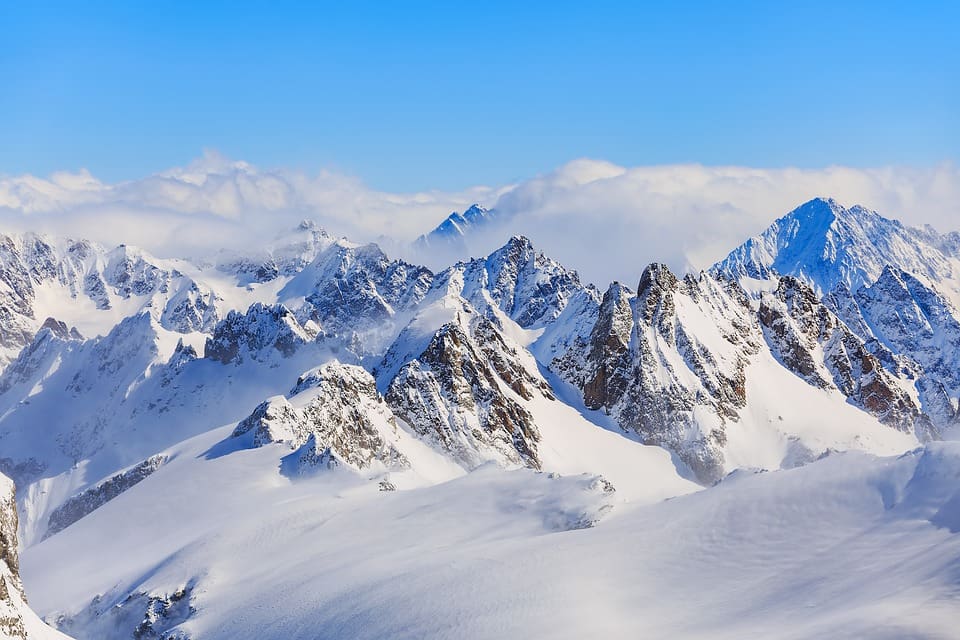 Pitztal Glacier, Tiroler Oberland Region
Ski area essentials:
Top Station: 3,440 m altitude
Base Station: 1,640 m altitude
43 km of total pistes (90% above 2000m)
9 ski lifts
The Pitztal Glacier is the highest Austrian ski resort and one of the highest-altitude ski areas in Europe, with ski slopes reaching an impressive 3440m. It also holds the record for the highest glacier in Tyrol, the highest lift and cafe in Austria and offers one of the longest winter seasons, from September through to May.
There are also a number of off-piste routes in the area, a six-kilometre-long toboggan run, a snow park and a great beginners' area. And if you're up for a challenge, you can even take on the World Cup run. When you're ready to take a break from skiing, head to the Almzeit restaurant for some traditional Tyrolean cuisine.
Sölden, Ötztal Valley
Ski area essentials:
Top Station: 3,340 m altitude
Base Station: 1,350 m altitude
144 km of total pistes
33 ski lifts
If you're looking for a high-altitude ski area in Austria that has it all, look no further than Sölden ski resort. The second-highest ski resort in Austria offers breathtaking views of some of the tallest mountains in Europe and is home to some of the most challenging slopes.
Sölden is also one of the largest ski resorts in Austria, equipped with state-of-the-art facilities and a variety of slopes to choose from. And if you're feeling adventurous and looking for an adrenaline-pumping experience, be sure to check out the freestyle park and half-pipe, or even try your hand at heli-skiing! And when you're ready to take a break from skiing, head into town for some après-skiing activities.
Fun fact! The James Bond film Spectre took place around Sölden where they filmed on the Ötztal Glacier Road, Rettenbach glacier and the adjacent ski resort and cable car station: Obertilliach and Lake Altaussee.
Hintertux Glacier, Tuxertal Valley
Ski area essentials:
Top Station: 3,250 m altitude
Base Station: 1,500 m altitude
60 km of total pistes
21 ski lifts
The Hintertux Glacier is Austria's only year-round ski area and stands for 365 days of snow fun and has been a favourite high-altitude ski resort for Austrians and international travellers for years.
The glacier ski resort is located in the Zillertaler Alps above Hintertux, about an hour from Innsbruck. The area is known as one of the most snow-sure ski areas in Austria, with beautiful scenery and excellent skiing and snowboarding conditions.
Hintertux offers a variety of activities for all levels of skiers and snowboarders, from beginners to experts. There are three main slopes, each with its own chairlift and a number of smaller slopes served by a surface lift. The resort also has a cross-country skiing trail, a toboggan run, and a beginners' ski school. And once you've exhausted the skiing possibilities, you can head over to neighbouring Ski Zillertal 3000.
Stubai Glacier, Stubai Valley
Ski area essentials:
Top Station: 3,210 m altitude
Base Station: 1,750 m altitude
65 km of total pistes
26 ski lifts
Located only 45 minutes from Innsbruck airport, Austria's largest glacier ski area offers everything winter sports enthusiasts could possibly ask for! It provides plenty of runs for all abilities, including blue and red runs for beginner and intermediate skiers looking to build their confidence.
And in addition to its great skiing, Stubai Glacier is also known for its beautiful scenery and hiking trails. The ski resort is surrounded by the stunning peaks of the Alps, offering breathtaking views in every direction. The "Top of Tyrol" viewing platform offers fantastic panoramic views of the Stubai Glacier ski area, Sölden and Ötztal. So, whether you're taking a break from skiing or simply enjoying the view from your hotel room, the scenery at Stubai Glacier is sure to impress.
Obergurgl-Hochgurgl, Ötztal Valley
Ski area essentials:
Top Station: 3,080 m altitude
Base Station: 1,793 m altitude
112 km of total pistes
25 ski lifts
Located at a whopping 1793m and with skiing reaching over 3000m, Hochgurgl is about as snow-sure as you can get. With views of a couple of dozen glaciers from the "Top Express" panoramic cable car welcomes skiers and snowboarders looking to beat the crowds.
Situated in the Ötztal Valley, Obergurgl-Hochgurgl ski resort boasts some of the best skiing conditions in all of Austria. With over 112 kilometres of well-groomed slopes, Obergurgl-Hochgurgl is a paradise for skiers and snowboarders of all levels. The high altitude ensures that the snow is always fresh and powdery, making for an incredible experience on the slopes.
This world-renowned destination offers stunning scenery, excellent skiing and snowboarding and a wide range of activities, from dog sledding to ice skating, to make your stay unforgettable.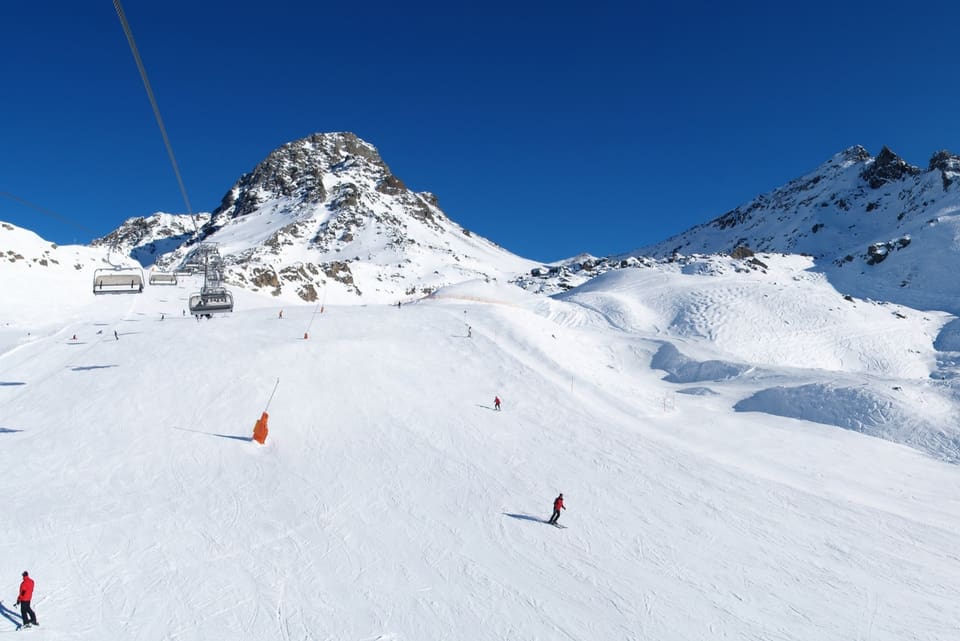 Kitzsteinhorn – Maiskogel – Kaprun, Salzburg
Ski area essentials:
Top Station: 3,029 m altitude
Base Station: 768 m altitude
70 km of total pistes
22 ski lifts
Last on our list, but by no means list, Kitzsteinhorn – Maiskogel! With its stunning views of the Alps and its diverse range of slopes, this ski resort is perfect for skiers of all levels. And if you're looking for a little adventure off the slopes, there are plenty of activities to keep you busy, from hiking and mountain biking in the summer to ice climbing and sledding in the winter.
Kitzsteinhorn and Maiskogel have been linked since the 2019-20 ski season thanks to the new 3K K-onnection gondolas. Kitzsteinhorn is the highest peak in the resort and provides stunning views of the surrounding mountains. Maiskogel offers a more relaxed atmosphere, and neighbouring Kaprun, located nearby, is equipped with more challenging runs, perfect for seasoned skiers.
So whether you're a seasoned pro or a first-time skier, Kitzsteinhorn – Maiskogel is the perfect place to enjoy your winter holiday!
So, what are you waiting for? Pack your bags and head to the highest peaks in Austria for a truly unforgettable experience! Book your Alps2Alps ski transfer here.