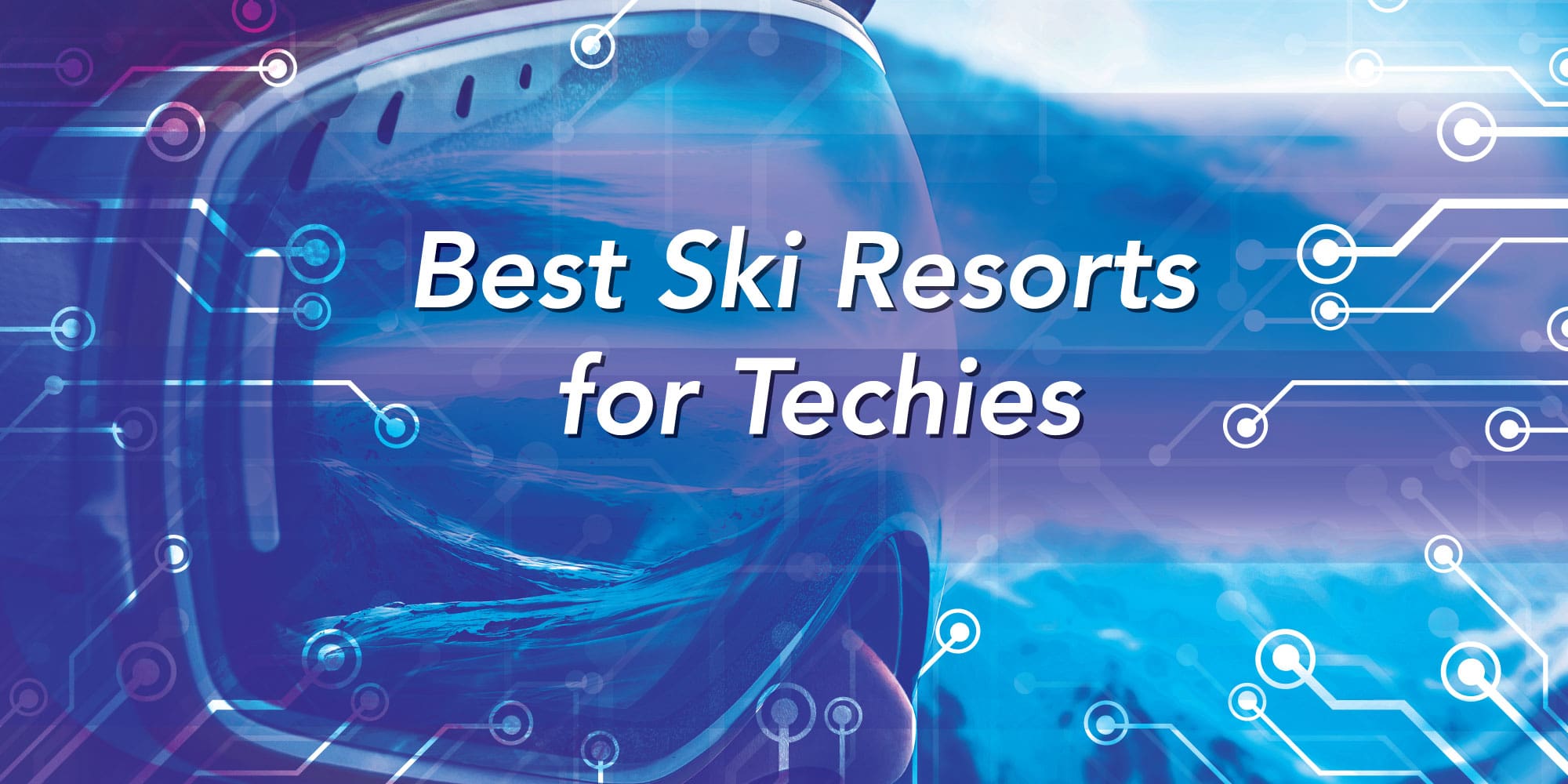 Best Ski Resorts for Techies
Best Ski Resorts for Techies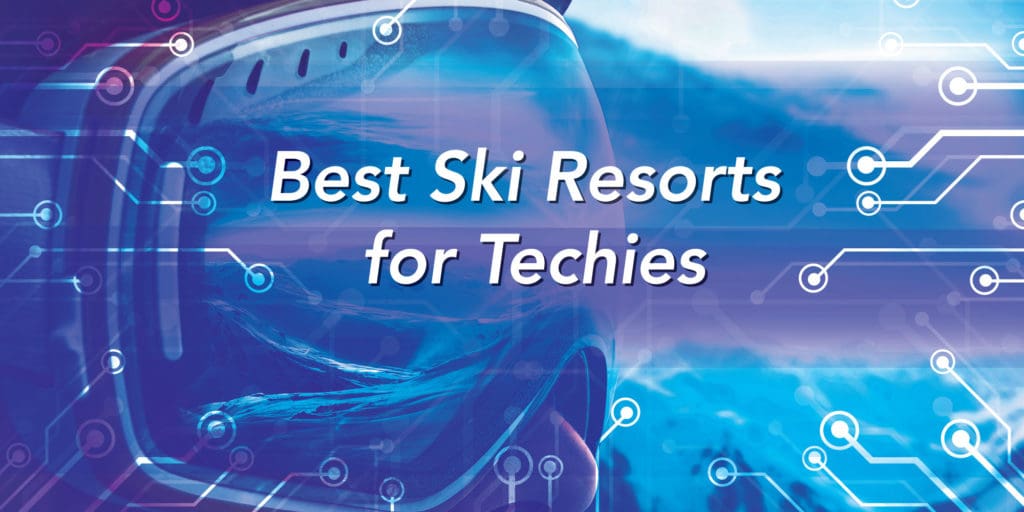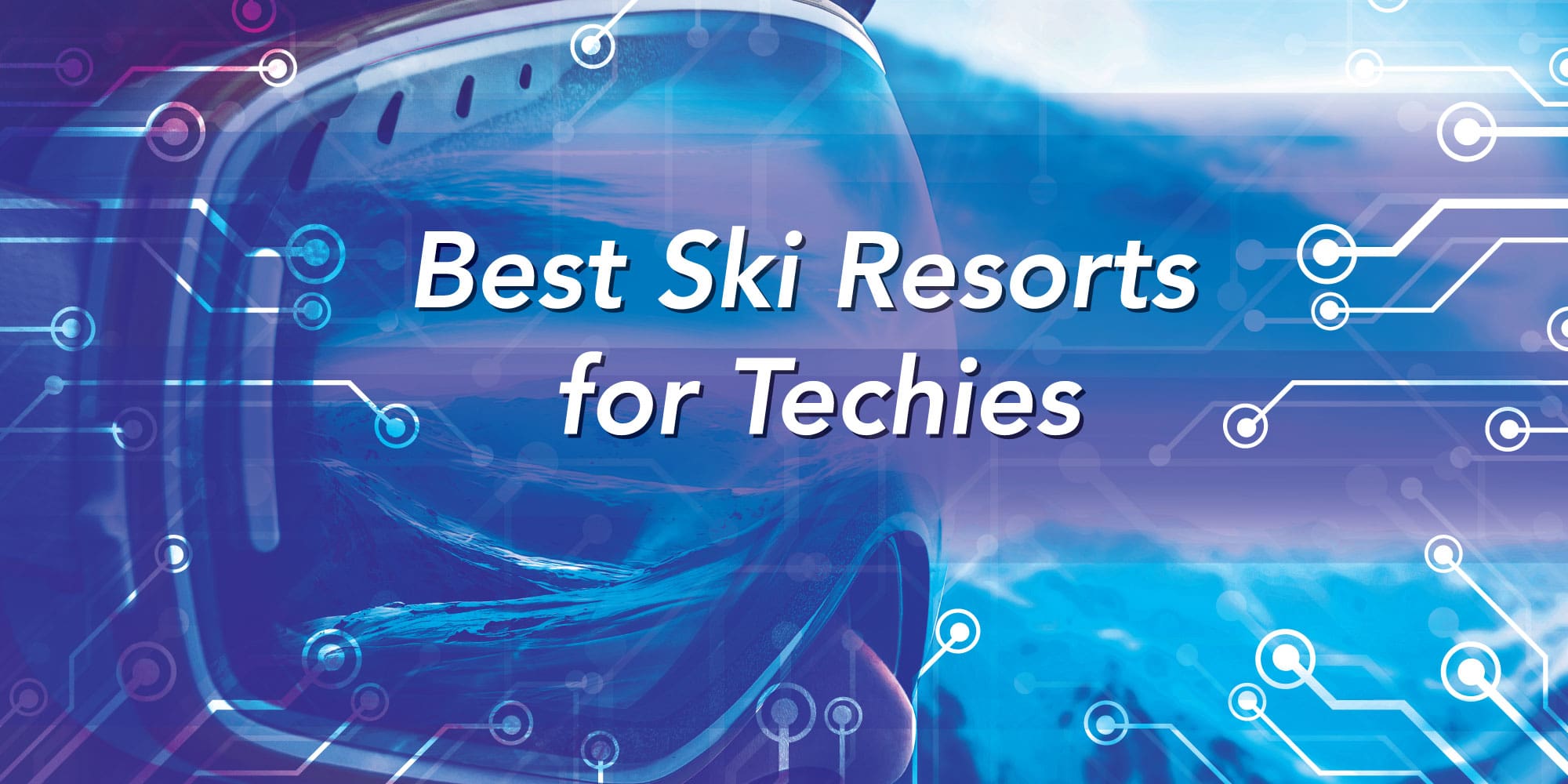 Technology can help make everyday life easier, right?
So, how it can benefit our ski holidays? Who doesn't want to avoid slow WiFi and old lifts?
The digital revolt is hitting the slopes! While some may not like it, we can't quite contain our excitement.
If you have a shared love for technology and skiing, here's our list of the best ski resorts for techies.
Futuristic Ski Lifts
Finally, the bane of all skiers' lives, long lift queues, may soon disappear for good!
Well, not quite… but we try our best to be optimistic.
Slow ascents and rickety structures are becoming a thing of the past. Here are just a few of the most impressive ski lifts:
Skyway Monte Bianco, Courmayeur, Italy
The self-proclaimed '8th Wonder of the World', Skyway Monte Bianco has more to offer its visitors than just a breath-taking landscape.
Experience a climb to 3,500 metres like never before!
Featuring cabins that rotate 360° as you rise, you'll see more of the view than you bargained for.
If you need a refreshment halfway up, stop off at one of three separate stations! There you'll find different restaurants, a bistro, and even a winery (in case you need a little Dutch courage for the slopes).
The final station, Punta Helbronner, is home to a panoramic terrace for anyone who wants to experience the views further.
Skyway gives skiers access to some simply thrilling off-piste routes in both Italy and France. For those impressed by high-tech ski lifts, Skyway won't disappoint.
Giggijoch Mountain Gondola, Sölden, Austria
See yourself whisked up the mountain in record time!
Techies listen up! This state-of-the-art mountain gondola can transport 4,500 passengers an hour. While this alone is impressive, each cabin can hold up to ten people. Gone are the days of having to wait for your friends at the top!
This futuristic lift is sure to help you make the most of your slope-time.
Pré Saint Espirit, Les Arcs, France
Fancy climbing the mountain in a 6-seater bubble with heated seats?
Les Arcs has upgraded its Pré Saint Espirit ski lift for the 2017/18 season. The slow three-seater system has long been forgotten!
Travelling at 5 metres per second and carrying 2,700 people an hour, you'll get to the slopes faster than ever before.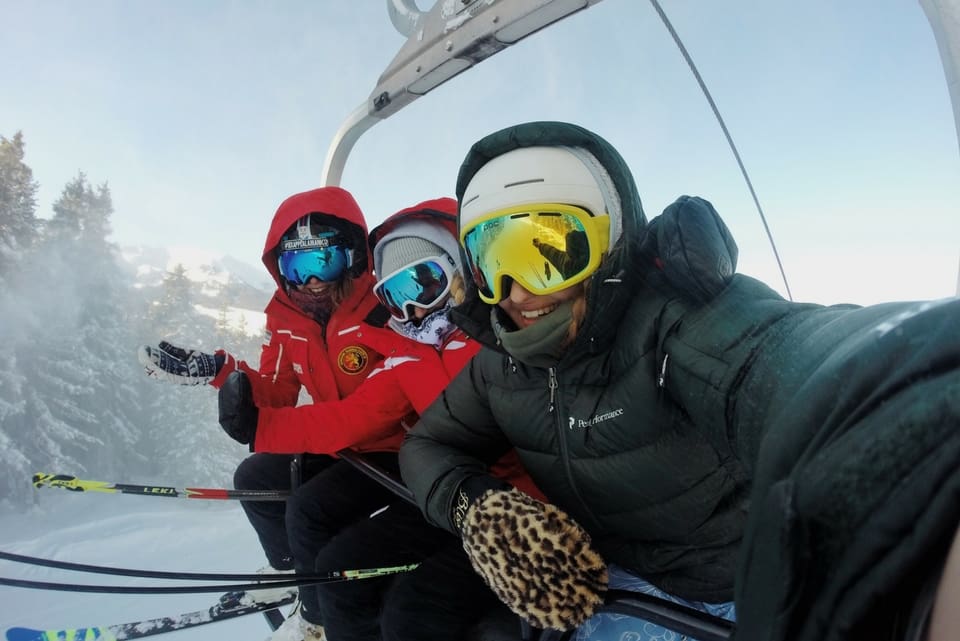 Staying Connected
WiFi connection is a must-have, especially for the Go-Pro addicts among us.
No one wants to wait until the end of the day to check how many likes their latest POV ski vid is getting!
In most bars and restaurants found in the resort, there will be WiFi, or even internet cafés, for you to use. But, this doesn't help you the rest of the time!
Whether you're a show-off who likes to post videos of their stunts, or you like to make the most of the abundance ski apps, you need good WiFi signal.
Fear not, skiing no longer provides respite from your screen addiction! Many ski resorts are now equipped with internet access, allowing you to fulfil your techy needs.
Here are the best ski resorts for WiFi access on the lifts or pistes:
Val Thorens, France
Châtel, France
Sölden, Austria
Vars, France
Orcières 1850, France
Digital Innovations
Are your techy needs still unsatisfied?
Many resorts are pushing the boundaries of technology to thrill their guests and improve skiers' days.
Val Thorens, France
Val Thorens are leading the French digital revolution!
Their 'Ski Flux' system tracks how busy the slopes are with sensors. For those who hate overcrowded slopes, this is a dream come true!
Skiers are shown the information before they plan their day. So, there's no need for any more guessing games about which slopes are the least crowded.
This system is innovative for many reasons. Not only is it the first of its kind in France, it makes slopes safer and the day more enjoyable.
We don't think it will be long until other resorts catch on…
Tignes, France
Tignes now offers its guests the chance to use a 360° camera. The catch? There isn't one – you can use it free of charge!
This camera captures everything in HD, at every possible angle. So, whether you want to immerse yourself in the views, or create your own skiing video – the technology is at your disposal!
If you can't wait to head to the slopes, make sure you can rely on your transfer. Trust Alps2Alps for a reliable, affordable service to all major resorts in the Alps. Find out more and book your low-cost transfer here!