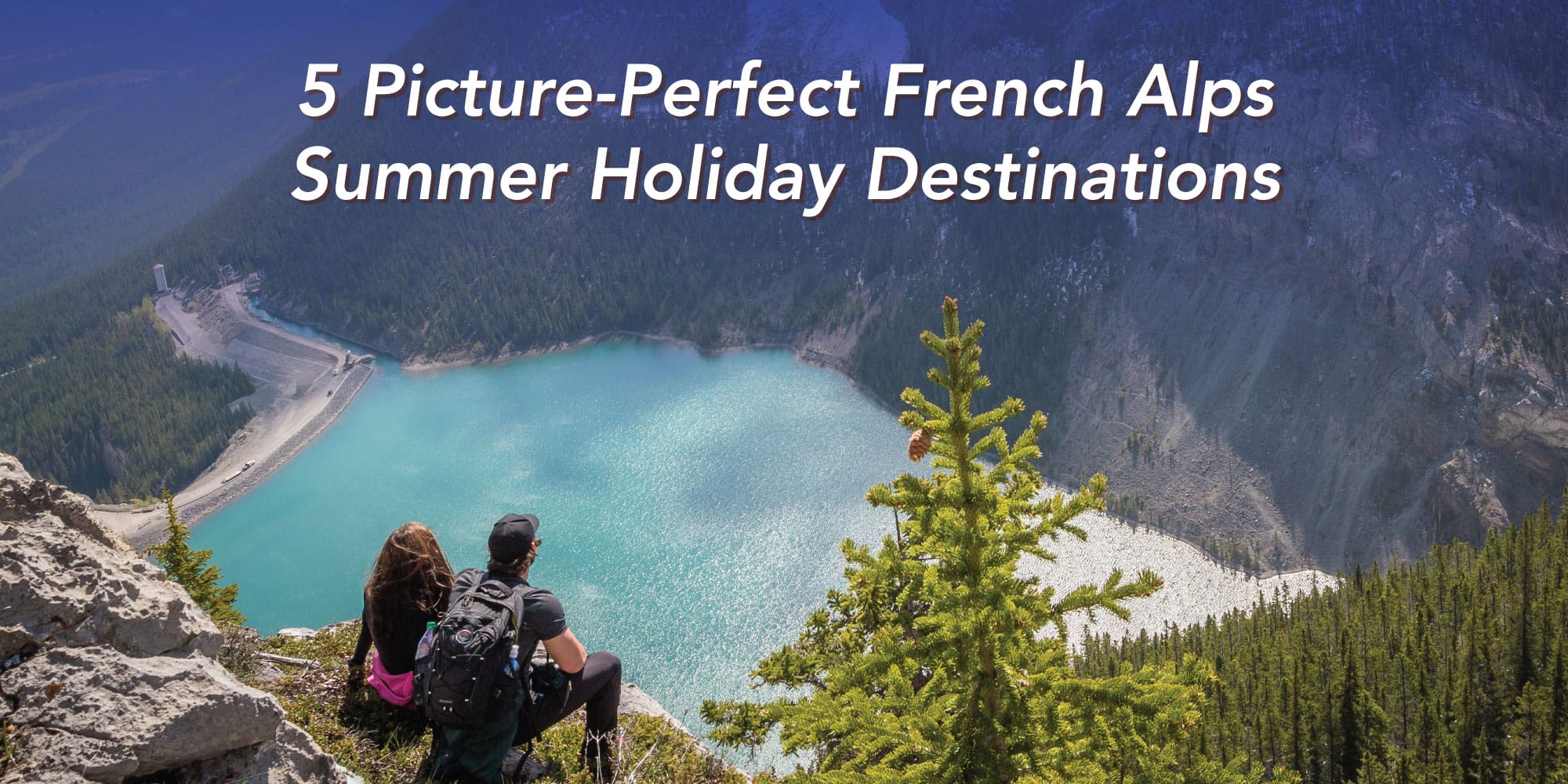 Picture-Perfect French Alps Summer Holiday Destinations
Picture-Perfect French Alps Summer Holiday Destinations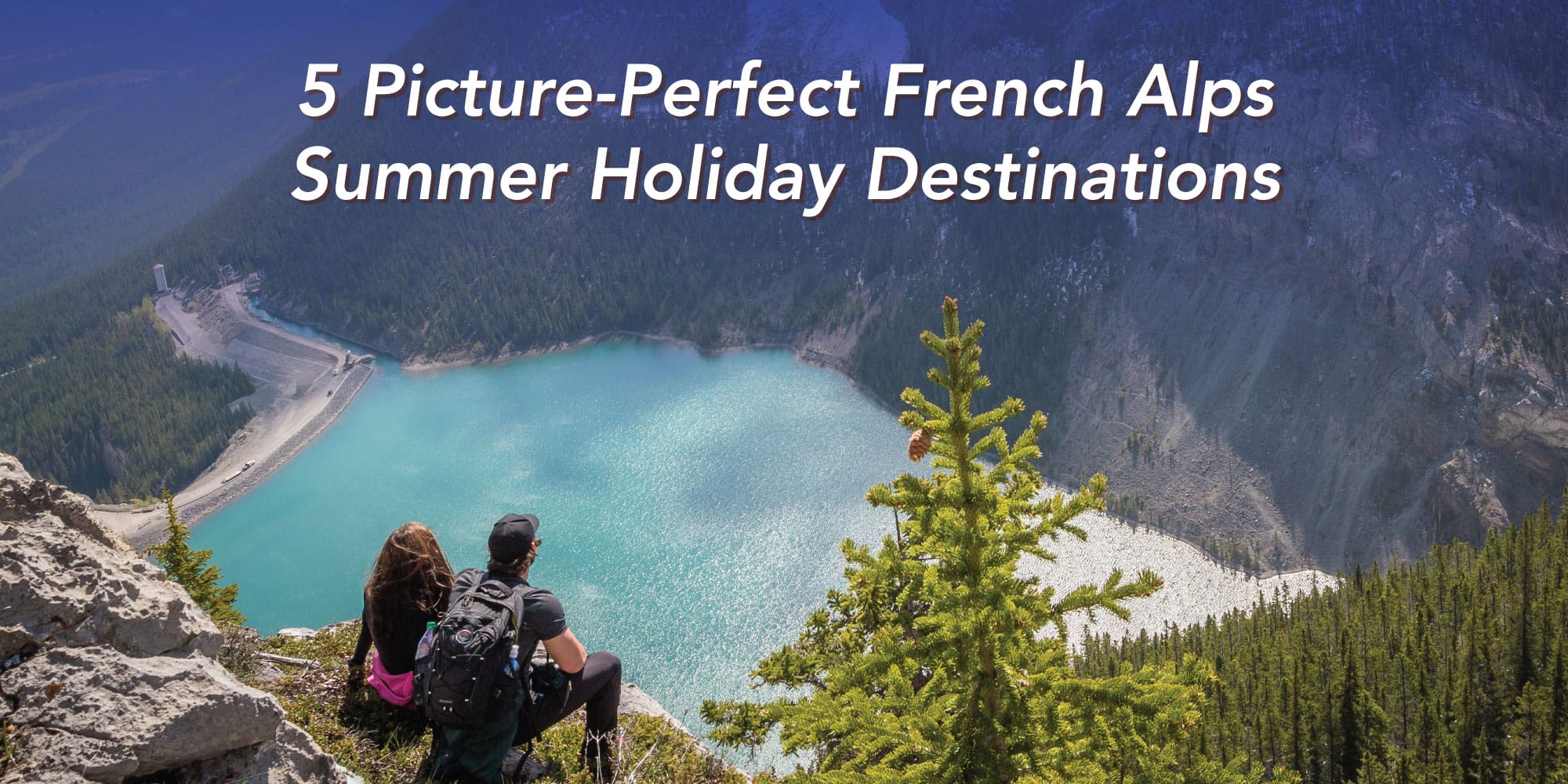 Renowned as a popular holiday destination for winter sports, snow activities and outdoor pursuits, the Alps are best known for the thrills they provide keen skiers year after year.
But, you might not consider visiting the French Alps outside the winter season. We're here to change this! The Alps transform during the sunnier months, becoming the ultimate summer holiday location. You just need to know where to look…
So, for where to head when the temperature warms up, here is our top selection of picture-perfect French Alps summer holiday destinations.
Barcelonnette, Alpes-de-Haute-Provence
Fancy exploring a charming French town?
Barcelonnette is nestled in the heart of the southern French Alps, easily accessible from Turin airport. It's home to colourful houses, picture-perfect views and street markets.
If you're a fan of unusual architecture, you're in luck! The town boasts many historic monuments and remarkable Mexican villas. One of these Mexican villas is home to the Musée de la Vallée, which is a museum of history, art and archaeology.
In fact, the entire town was built on inspiration from Mexico.
Every August, the town transforms, putting on France's most exciting hispano-Mexican festival. Complete with dancing, processions and traditional mariachi music, it's a family-friendly event that will make you feel as though you're in Mexico!
Even if you're not in Barcelonnette for the festival, the town doesn't disappoint. As it's located in the Ubaye valley, many hiking trails are accessible.
For those who are looking to experience the mountains in a fresh and exciting way, Barcelonnette is a hidden gem you don't want to miss!
Lake Annecy
The pristine Lac d'Annecy, comes to life in the summer months and is one of the largest lakes in France, sits among snow-capped mountains and is known as the cleanest lake in Europe.
From swimming in its crystal-clear waters to cycling around it, Lake Annecy has a lot to offer its visitors, yet somehow doesn't quite get the attention it deserves.
The views of Lake Annecy are simply breathtaking. If you need to cool off after taking part in hiking, strolling or exploring the Palais de l'Isle, the lake's waters are perfect to swim in. Alternatively, why not paddle across it?
Once you've worked up an appetite, the gourmet cuisine on offer won't disappoint. If you love the taste of traditional French food, you'll delight in the markets and restaurants that surround the lake.
There's so much to do on and around Lake Annecy, you'll need to dedicate more than one day of your holiday to it!
Some more great news? Lake Annecy is only an hour away from Geneva airport, meaning it's easy for keen holiday-makers to get to!
Fer-à-Cheval Cirque
If you thought the French Alps were at their best during winter, you might change your mind after visiting the Fer-à-Cheval Cirque. Officially one of the most picturesque villages in France; the largest mountain cirque in France won't disappoint its guests. Home to awe-inspiring views and fresh mountain air, rare wildlife and dramatic waterfalls, it's a must-visit gem!
The whole of the valley offers some great mountain biking, cross country and downhill and there is no shortage of great spots in and around the Sixt Village.
If you fancy exploring the cirque fully, hiking around it is an unforgettable experience. Alternatively, for those seeking a more relaxing holiday, the cirque is the ideal picnic spot!
Children of all ages can appreciate the cirque's beauty! It's a family-friendly place that has a lot to offer its visitors.
Less than two hours away from Chambery airport, it's also a landmark that's easily accessible!
You may also like: SUMMER ACTIVITIES IN THE ALPS: THINGS TO DO ON HOLIDAY
Le Chȃteau de Menthon Saint Bernard
Le Chȃteau de Menthon Saint Bernard is a medieval castle open from May to September. Its Gothic architecture is said to be the inspiration for many others, including a Disney castle!
Suitable for young children, families can explore the castle while being entertained by guided tours by actors. Visitors can admire the period furniture and decoration on display. The castle also puts on highly entertaining performances and costumed events. There's even a play area for young explorers!
If exploring the inside of the castle wasn't enough, why not venture outside? A hiking trail is located around the castle, giving guests a chance to admire the castle views from afar!
It'll take roughly 30 minutes to travel from Menthon-Saint-Bernard to Chambery airport.
Lake Geneva
No French Alps holiday is complete without a trip to the impressive crescent-shaped lake! Shared by France and Switzerland and under an hour from Geneva airport, Lake Geneva is another great hotspot, popular in the summer months.
The French half of the lake is less populated than the Swiss half, allowing its visitors to fully take in its stunning views without being obscured by crowds.
Évian-Les-Bains is a French town located on the lake, the perfect place for those looking to relax and unwind.
Another town located on the lake, Yvoire, has managed to retain its traditional medieval look. This has not gone unnoticed by its visitors, as it's classified as one of the 'Most Beautiful Villages in France'.
It's easy to see why! With picture-perfect views, a wealth of stunning flowers and even a castle, the town deserves its fame.
Aiguille du Midi, Chamonix
The Aiguille du Midi has been a popular tourist destination since the 1800s, and today visitors can take a cable car to the summit. Enjoy the most spectacular views from the top, including Italy and Mont Blanc.
At 12,615 feet high, it is one of the highest peaks in the area, making it a popular destination for climbers and hikers, with several challenging routes to the summit. The South Face of the Midi is one of the most famous rock faces in Chamonix, and an ascent of one of these iconic routes is essential for any aspiring alpine climber.
At less than 90 minutes away from Chambery airport it's another firm favourite amongst tourists.
Portes du Soleil
Portes du Soleil summer activities are varied and plentiful. There is something for everyone, whether you are looking to get active or to just relax in the sun.
For those of you who love water based summer activities and enjoy adrenaline-filled water sports, white water rafting along the Danse river is a must-try if you're spending your summer holidays in Morzine. There's also a great opportunity for horse lovers to enjoy a horse ride through the woods or a longer hack through the forest.
Go for a bike ride on the winding roads and legendary climbs of Le Tour de France. Between steep climbs and long descents, you will have time to enjoy the beauty of the Alps landscapes.
And whilst holidaying in Portes du Soleil, don't forget to visit the Morzine aquatic centre. Take advantage of the outdoor swimming pools on sunny days and while the little ones are having fun on the slide, relax in the spa area.
Tempted to head to the French Alps this summer? Alps2Alps provide an affordable, safe and reliable transfer service all over the Alps. Find your low-cost transfer here!