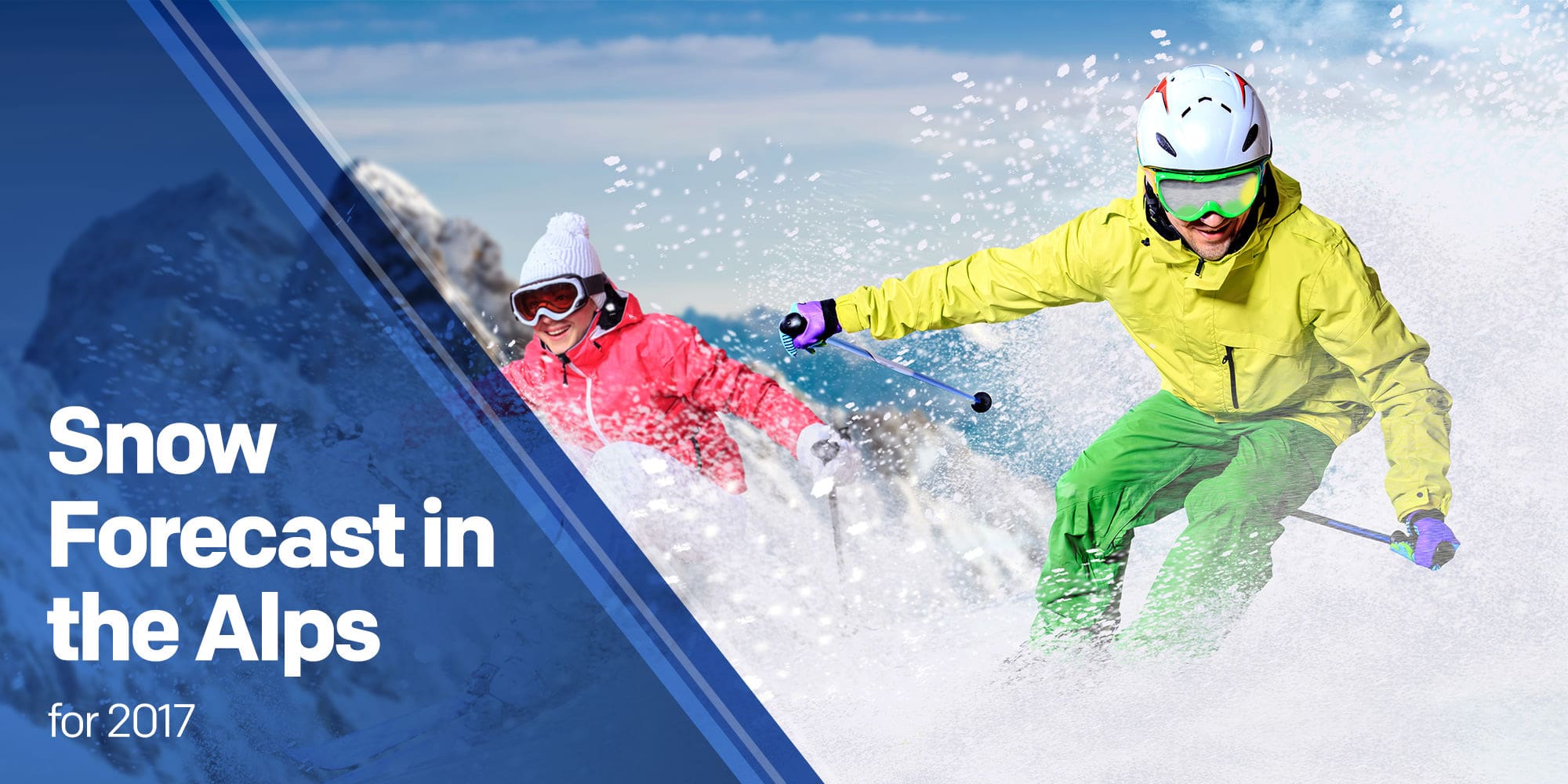 Snow Forecast in the Alps for 2017
Snow Forecast in the Alps for 2017
What is the best time to plan an Alpine winter holiday this year? Which parts of the Alps are the snowiest? Which parts will have the most snow later on? Is 2017 going to be another El Niño year? Find out answers to all of these questions in this article!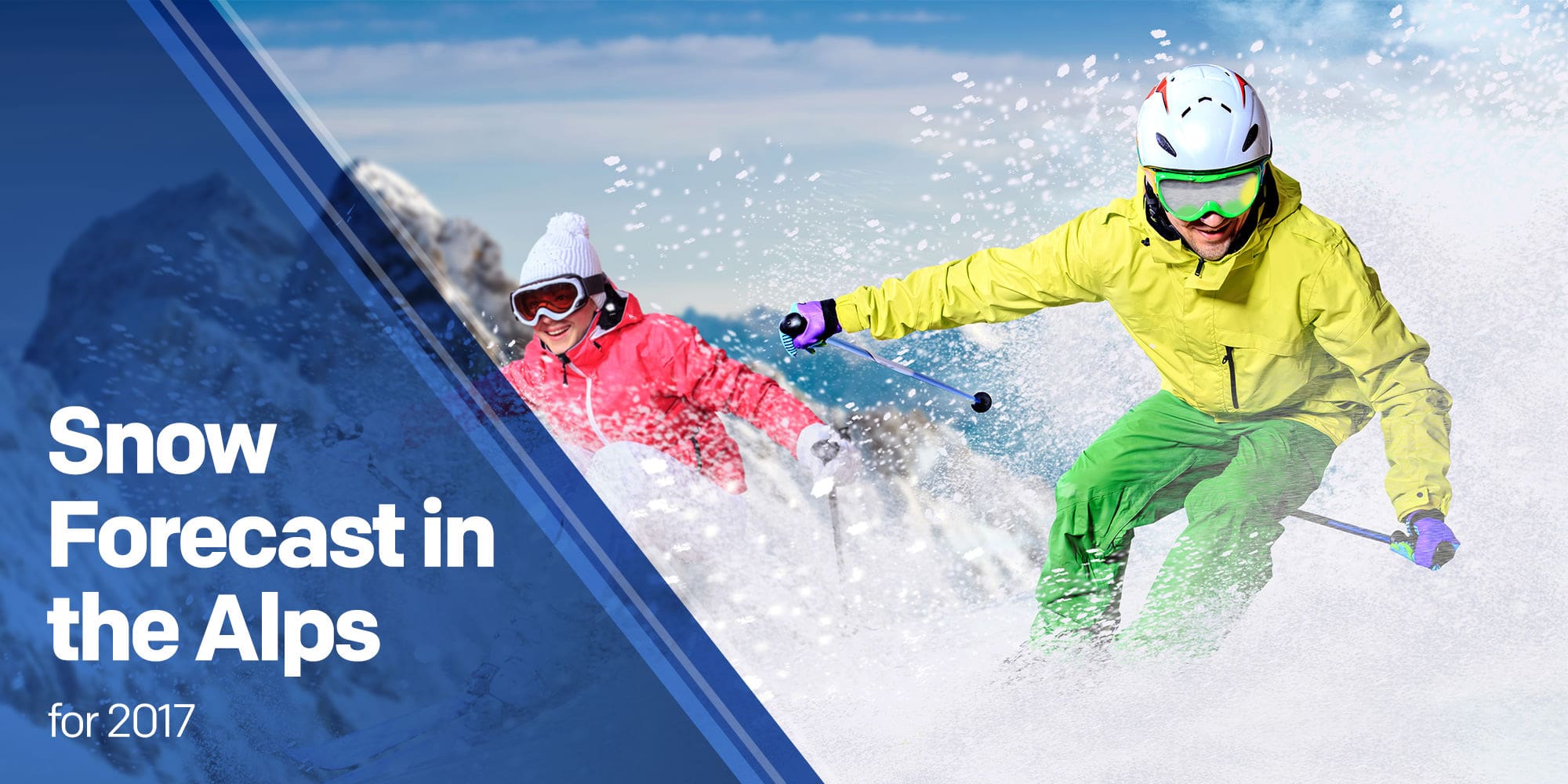 Enough of El Niño Years!
Last year was pretty challenging in terms of snow amounts and weather conditions for Alpine ski resorts – 2016 was reported so far the warmest year in Europe! Skiing season of 2015/2016 in the Alps was short, and that might have to do with a phenomenon called the El Niño, when there's an increased year's average temperature. 2016 was the second El Niño year in a row and many ski resorts reported no snow on their sunny-side slopes.
However, it is very likely that 2017 won't be an El Niño year and according to the American weather institute NOAA, the temperatures will be even lower than the average. And that's kind of a relief, right?
Skiing Season in 2017 – Extended
Alps snow forecast 2017, such as the one by Accuweather, predict a mild and warm beginning of 2017 with approximately 2 degrees Celsius above average. However, February of 2017 will be the game-changer – air temperatures will gradually decrease and late season storms will bring loads of new snow to most of the Alpine area, especially the Northern part.
There is really no way of predicting a 100% precise Alps snow forecast 2017. And neither is telling if the decrease in temperatures will be enough for all Alpine ski resorts to be able to open up 100% of their slopes and ski lifts. But one thing we can be almost sure of – we will enjoy an extended natural snow skiing season, at least at the high-altitude and glacier ski resorts for sure! So you can still prepare for your ski season!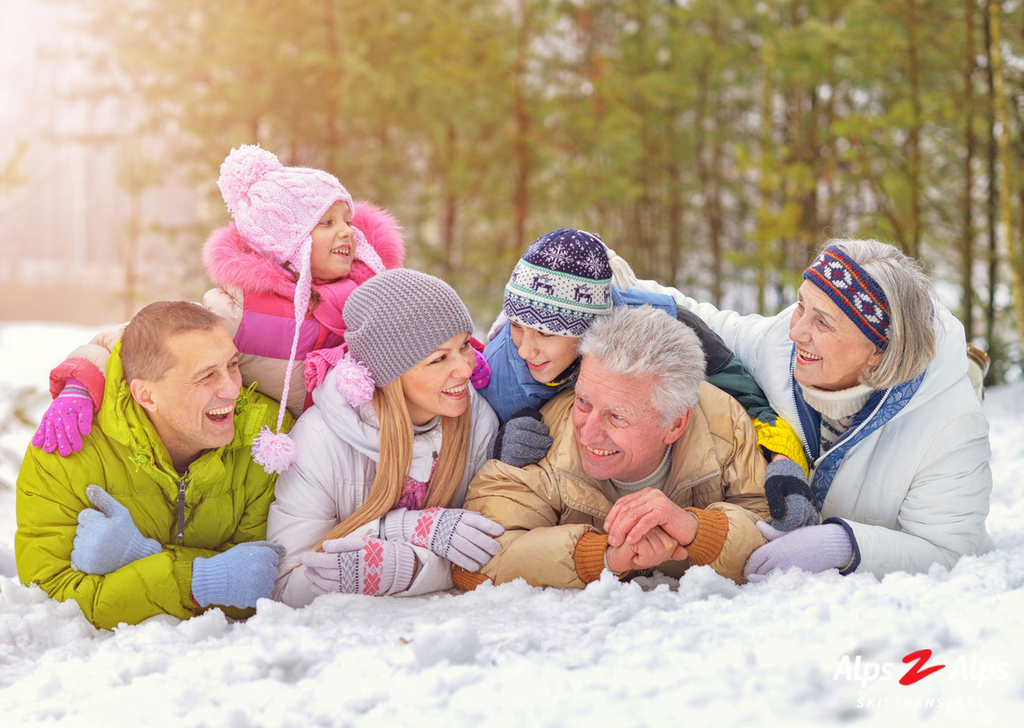 What about right now?
Weather forecasts can change in a second, so you might ask – OK, but is the situation with snow in the Alps right now? Which part of the Alps should I choose if I want to go at this moment? In December, there was a series of storms that provided for a snow blanket in most of the Northern parts of the Alps. The best snow conditions are currently reported in Austria. So if you plan an Alpine winter holiday, it is best that you choose a ski resort located in the Northern part of the Alps.
Another tip if you want to go to the Alps right now – don't forget that there are many snow-sure ski resorts. Be it due to a glacier or high-altitude, there are plenty of options to choose from. Some ski resorts even offer skiing during the summer!
Here is a short overview of the current situation of snow in the Alps as well as the most snow-sure ski resorts in those areas.
Austrian Alps
Weather and snow: As mentioned earlier, Austrian Alps have the best snow conditions at the moment. In addition, the next few days will bring some temperature drops and fresh snow to this area. Perfect;
Snow-sure ski resorts: Kaprun (Kitzsteinhorn glacier), Hintertux (Hintertux glacier), Solden (Tiefenbach and Rettenbach glaciers), Ischgl (high altitude, 80% of pistes above 2000m).
Swiss Alps
Weather and snow: Snow has finally arrived to Swiss Alps, too – many ski resorts report up to 30cm of snow. Although it is too early to call the forecasts reliable, there is a great chance for some big snowfalls within the following weeks;
Snow-sure ski resorts: Saas-Fee (Mittelallalin glacier), Zermatt (Matterhorn glacier), St Moritz (Corvatsch and Diavolezza glaciers), Andermatt (snow storms from all directions).
French Alps
Weather and snow: The above-mentioned recent snowfalls in the Northern part of the Alps reached part of the French Alps, as well. For example, there is plenty of snow at Portes du Soleil at the moment;
Snow-sure ski resorts: Tignes (La Grand Motte glacier), Les Deux Alpes (Glacier du Mont de Lans glacier), Val Thorens (highest ski resort in Europe).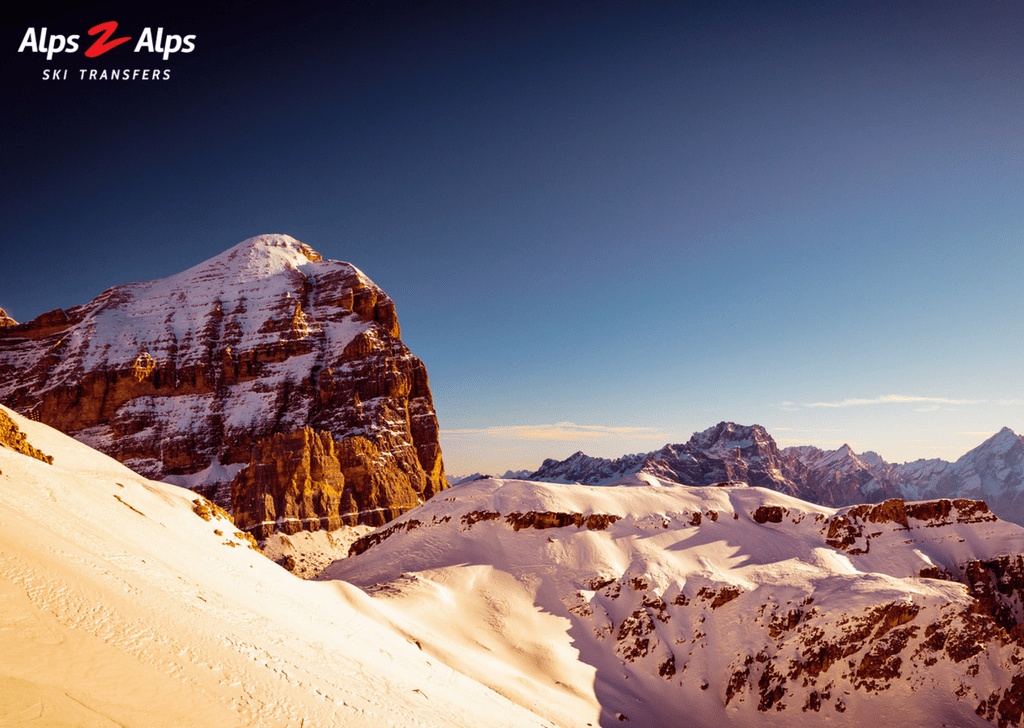 Italian Alps
Weather and snow: A lot of South-Western Italian ski resorts are still doing great with the snow that fell back in December, but those located in other parts of the Italian Alps depend on artificial snow and keep their fingers crossed for late season snowfalls and lower temperatures;
Snow-sure ski resorts: Cervinia (most snow-sure ski resort in Italian Alps, altitude – 2050m).
And here's another tip: one of the easiest ways to reach those and many other Alpine ski resorts is with a quick and affordable airport transfer.
Fingers crossed for not having another El Niño year and that the weather forecasts will change in favour of even lower temperatures, more snowfalls and we will be able to spend our winter holidays at fully functioning and super snowy ski resorts! Here are a few handy apps, to help you keep track of the ever-changing weather.