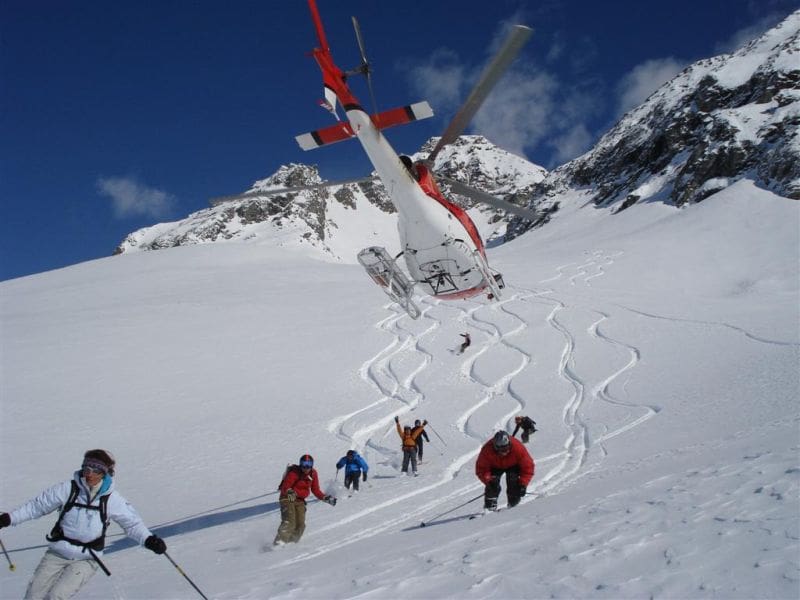 Top 5 European Heli Ski Destinations
Top 5 European Heli Ski Destinations
Alps is the most fantastic and charming heli ski destination that attracts hundreds of skiers willing a very unique skiing experience and ready to cross the country borders of France, Italy and Switzerland. The high Alpine terrain offers ski descents that are long and varied. This is a great way to ski long runs, experience more than one country in a short time and enjoy the diverse European culture. Check out a list of top 5 heliski European destinations you can not only ski, but also have some really memorable adventures.
Zermatt
Going to the Zermatt resort for heli skiing experience, you will have a chance to admire the glaciers of stunning Alps and enjoy fantastic local cuisine. Heli skiing is nothing to do with commercial pistes – this is a unique Alpine atmosphere of freedom one can enjoy when taken high to the mountains by a helicopter. Untouched white snowy terrain is waiting for the first tracks. This is a unique experience that should not be missed when skiing in Zermatt. When you find yourself at 4,000m height, take some time to look around to remember these gorgeous landscapes and then just dive into the snow to feel the speed when skiing down through untouched white cover. No matter whether you are an expert, a beginner or came with the family, you will find a suitable location for heli skiing at Zermatt.
Meribel
Meribel is one of the most renowned Alpine skiing areas where off-piste skiers are heading every year when the season arrives. People are attracted by fantastic snow conditions and stunning beauty of the Alpine scenery. This is a unique opportunity to look at skiing from a different perspective. What can be more exciting than literally flying down the hill manoeuvring to choose the best route?! It's an absolute pleasure to fight long descents to end up with a nice dinner in one of the superb dining places in the valley. There are around thirty drop points on the Swiss and Italian borders including: Saint Bernard, Val de Suze, Courmayeur, Ruitor, Valgrisenche, Arolla, Combin, Wildhorn, Mont Rose.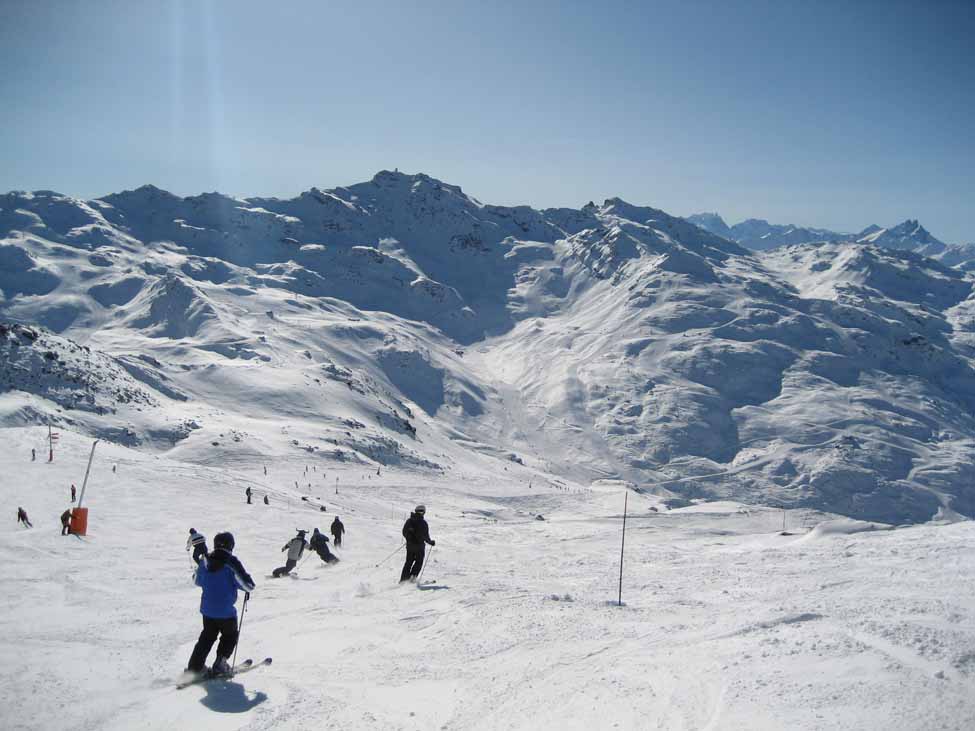 La Rosiere
Heli skiing in La Rosiere is a must-be-done experience. Get yourself into once-in-a-lifetime adventure experiencing some of the best Alpine off-piste descents. Going for heli skiing in La Rosiere you will be excited by the most pristine powder, astonishing landscapes and white terrain as far the eye can see! You will be offered a selection of descents you have never seen before. La Rosiere's routes differ by complexity – Le Mont Freduaz (2,939m), Le Glacier du Ruitor (3,267m), Le Mont Miravidi (3,066m) to name a few. Almost all descents are located on the border between France and Italy, so you can enjoy breathtaking views of Swiss, Italian and French Alps.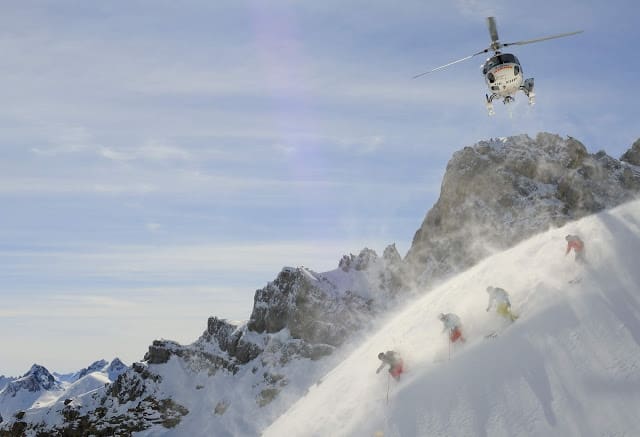 Lech am Arlberg
There are few skiing destinations in Austria where to practice heli skiing, so if you are skiing in this Austrian resort, don't miss your chance to get high into the sky on helicopter to lose your mind looking at absolutely fabulous Austrian Alps and then going down the mountain through fresh and untouched powder snow! There are two peaks that are used as starting points – Mehlsack and Schneetal. The Mehlsack's route offers deep powder and is mostly suitable for experienced and good skiers. The second route – Schneetal, is recommended to skiers with a medium ability level. Planning your heli skiing fun keep in mind that flights do not operate on weekends or public holidays and take off from the Flexenpass in Zurs and Kriegerhorn in the Lech ski area.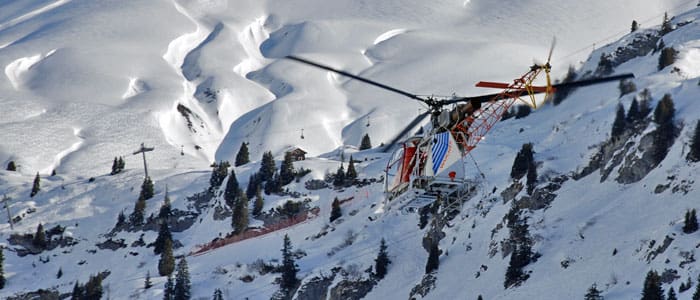 Cervinia
Enjoying your ski holidays in the Italian Cervinia, you can try heli skiing to experience a breathtaking off-piste descent. From the Aosta Valley you will be taken by helicopter to the highest points in the mountains, admiring stunning Alpine peaks. You can choose 2, 3 drops or one-day heli ski program, if you think that heli skiing is all what you need. The Monte Rosa is one of the best destinations for heli skiing not only in the Italian Alps, but in Europe as well. This is the highest, the longest and the most spectacular heli ski route through untouched powdery snow. Here is a list of other famous and appreciated descents: Roisette (3,300 m), Colle de Breuil (3,300 m), Porta Nera (3,750 m), Verra Glacier (3,850 m), and a few more.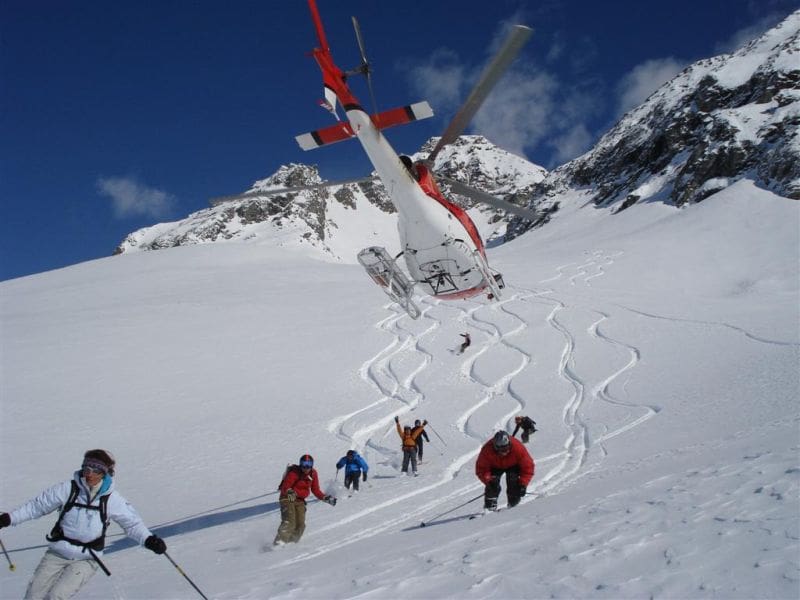 No matter how long will be your heli ski trip, a day, a weekend or entire week, this is a truly unforgettable experience you shouldn't miss!