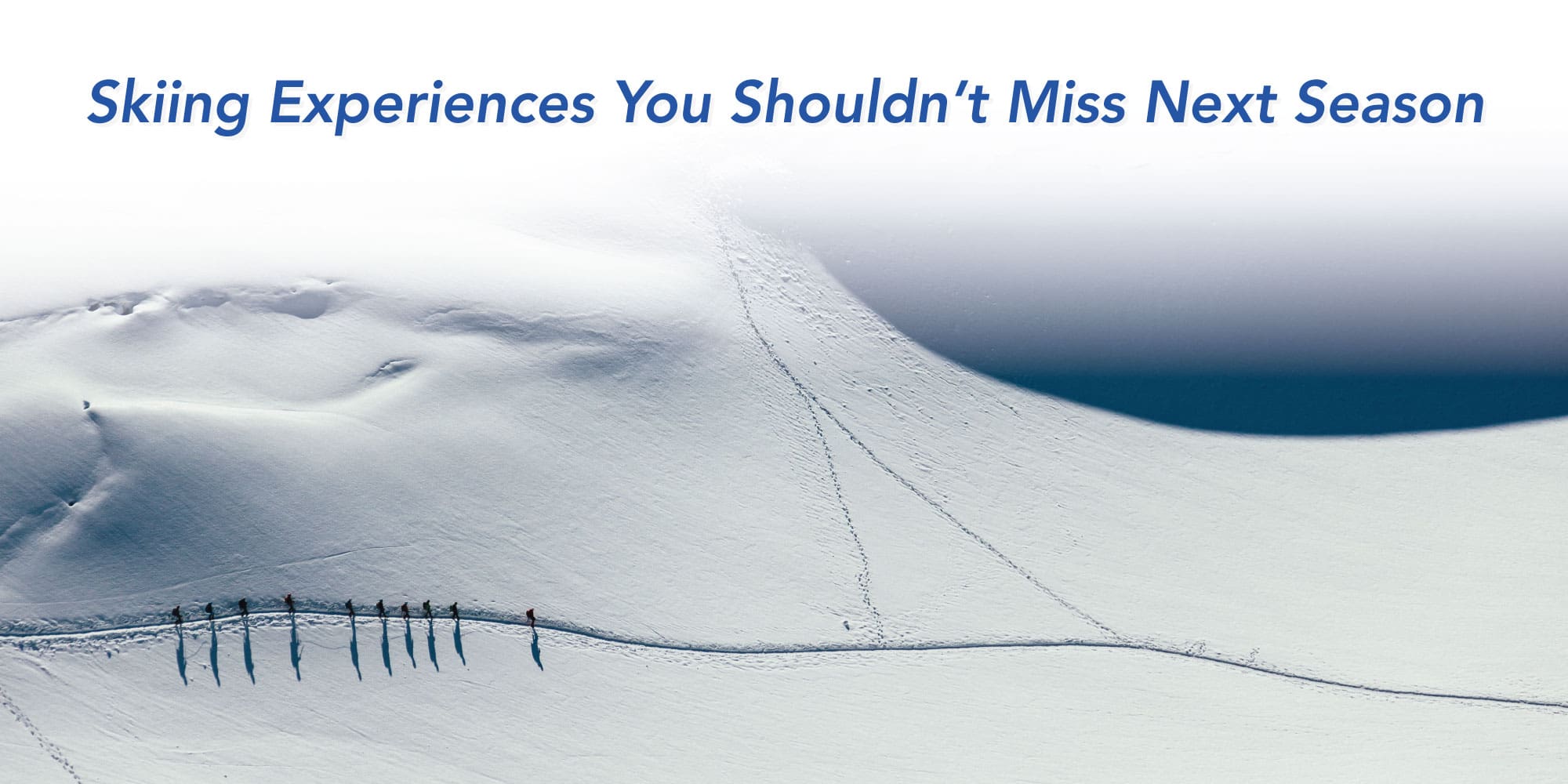 Skiing Experiences You Shouldn't Miss Next Season
Skiing Experiences You Shouldn't Miss Next Season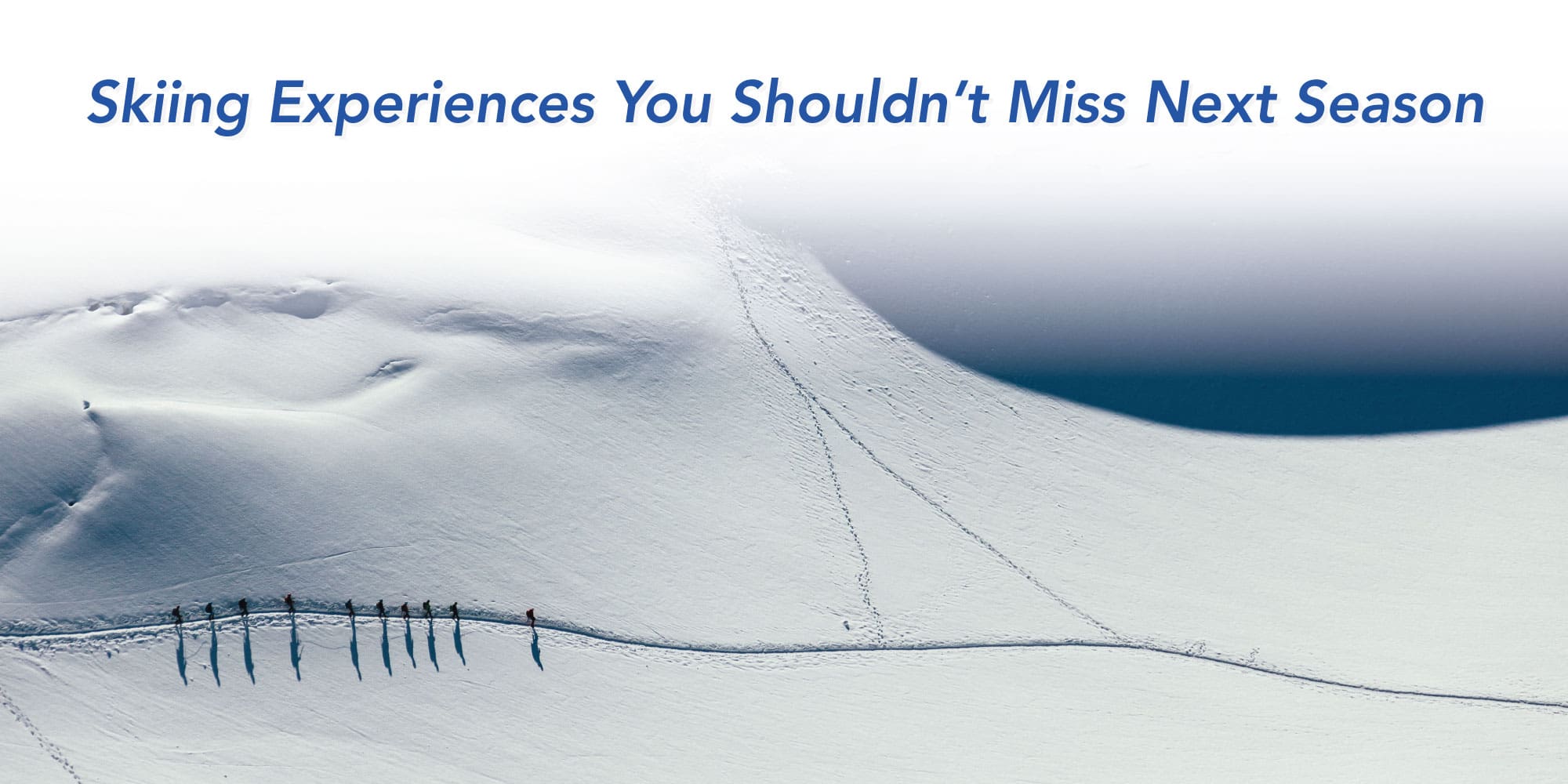 Every skier should have a bucket list!
If the usual ski holiday activities aren't quite cutting it anymore, there are a snow load of others to take your trip to the next level. It's never too late to try something new!
With so many options in the Alps, where should you start? From ski festivals to snowshoeing, no two ski holidays need be the same!
It's time to get excited for your next ski holiday. Here are the skiing experiences you shouldn't miss next season.
Snowshoe Trek Through the Vanoise National Park, France
Fancy getting up close and personal with nature?
Whether you fancy ditching your skis to travel by foot, or simply want to explore the mountains in a different way, snowshoeing is perfect for those looking for something different.
If you share a love for both snow and wildlife, Alpine trekking is an unmissable experience. Where better to do this than through the Vanoise National Park?
Snowshoeing through France's first National Park will make your ski trip an unforgettable one. 8 winter trails are mapped out, with varying difficulty, meaning there are plenty of places to explore for all ability levels.
The Vanoise National Park encompasses many ski resorts, such as Méribel and Val-d'Isere. It's also home to some simply breath-taking views, which you'll get to admire in their full glory during your trek.
Try Night Skiing
Why not try your favourite sport after the sun goes down?
Sometimes, there simply aren't enough hours in the day to satisfy your skiing cravings. So, if you're looking to maximise your time on the slopes, night skiing is the perfect choice of activity.
Skiing under the stars is an experience you won't forget! Also, it's a great chance to see the ski resort lit up against the night sky.
Many resorts in the Alps offer night skiing, with Livigno in Italy being one of the most popular.
Husky Dog Sledding
The Alps are a giant snowy playground just waiting to be explored! How better to do this than by a sled pulled by huskies?
If you're looking for an exciting Alpine winter activity, we've found it. Husky dog sledding is bound to make your holiday unforgettable!
Adults and children alike will find themselves entertained. There's no experience quite like it!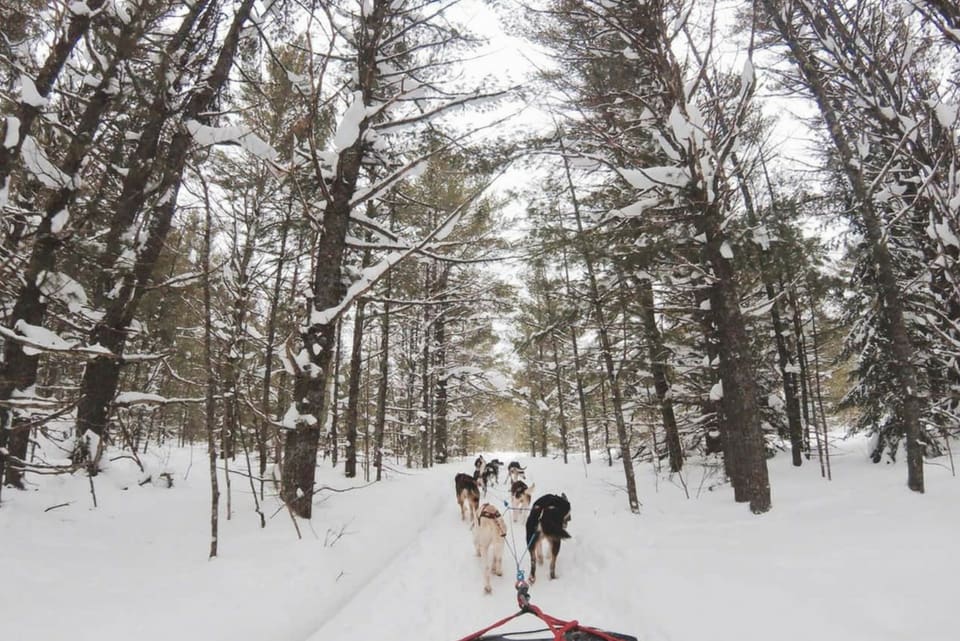 Head to a Ski Festival
Mountains and music go hand in hand! There's nothing quite like the sounds of your favourite songs echoing around the ski resort.
Ski festivals are like a bigger, better version of après. The best news is – the Alps are home to many of them! No matter where you're staying, you're sure to find a festival to suit you.
December is an exciting time to be a music-lover in the Alps! Polaris in Switzerland is great for techno fans, while Rise in France is perfect for those who can't get enough of house.
So, whether you fancy swapping soggy tents for snow-capped peaks, or simply fulfilling your music fix in the Alps, make sure you don't miss heading to a ski festival next season.
Try the Luge Run, Courchevel, France
Got a need for speed?
Courchevel is home to a luge like no other: a 2km long run with a 300m vertical drop and a 15% incline. If you're not sure what that means – it means you'll go fast.
Travelling by sledge makes a welcome change for those looking to tear through the snow in a new way! Open until 7:30pm, you'll have all day to give the luge a go.
Some more great news? The luge is free for anyone with a valid lift pass. This means you can hurtle down it as many times as you like!
Ski the OK, Val d'Isere, France
The OK is a World Cup downhill race course that has been home to many record-breaking feats and champions.
But, when the professionals aren't racing down it, the OK is an exciting red slope, perfect for those looking to push themselves.
Put yourself in the place of World Cup winners!
Get the First Lift
Fancy making the first tracks through fresh, untouched powder?
Get the first lift! By this we literally mean the first one of the morning. This may sound impossible if you're planning to hit après hard, but it'll be worth it.
There's no feeling quite like your skis sliding through the snow before anyone else!
Ski the Streif, Kitzbühel, Austria
Are you brave enough?
The Streif is one of the most treacherous slopes in the Alps, home to the Hahnenkamm downhill ski race. But, the slope is open to anyone who dare try it.
So, if the black pistes aren't quite cutting it, why not take your skiing experience to the next level? The Streif should be on every skier's bucket list!
Watch a Live Competition
Skiing and snowboarding competitions are nail-biting events. Why not go and see one?
It'll be difficult to pick your jaw up from the floor!
If you're feeling particularly brave, why not take part in a competition yourself? Put your abilities to the test!
Take a Snowmobile Excursion
Love showing off? Explore the Alps on a snowmobile.
Late-night excursions are also available for those who want to admire the Alps against a back-drop of the night sky.
So, now you know how to make your next holiday an unforgettable one, it's time to book your ski transfer! Alps2Alps offer a professional, affordable service to all major destinations in the Alps. Find your low-cost transfer here.