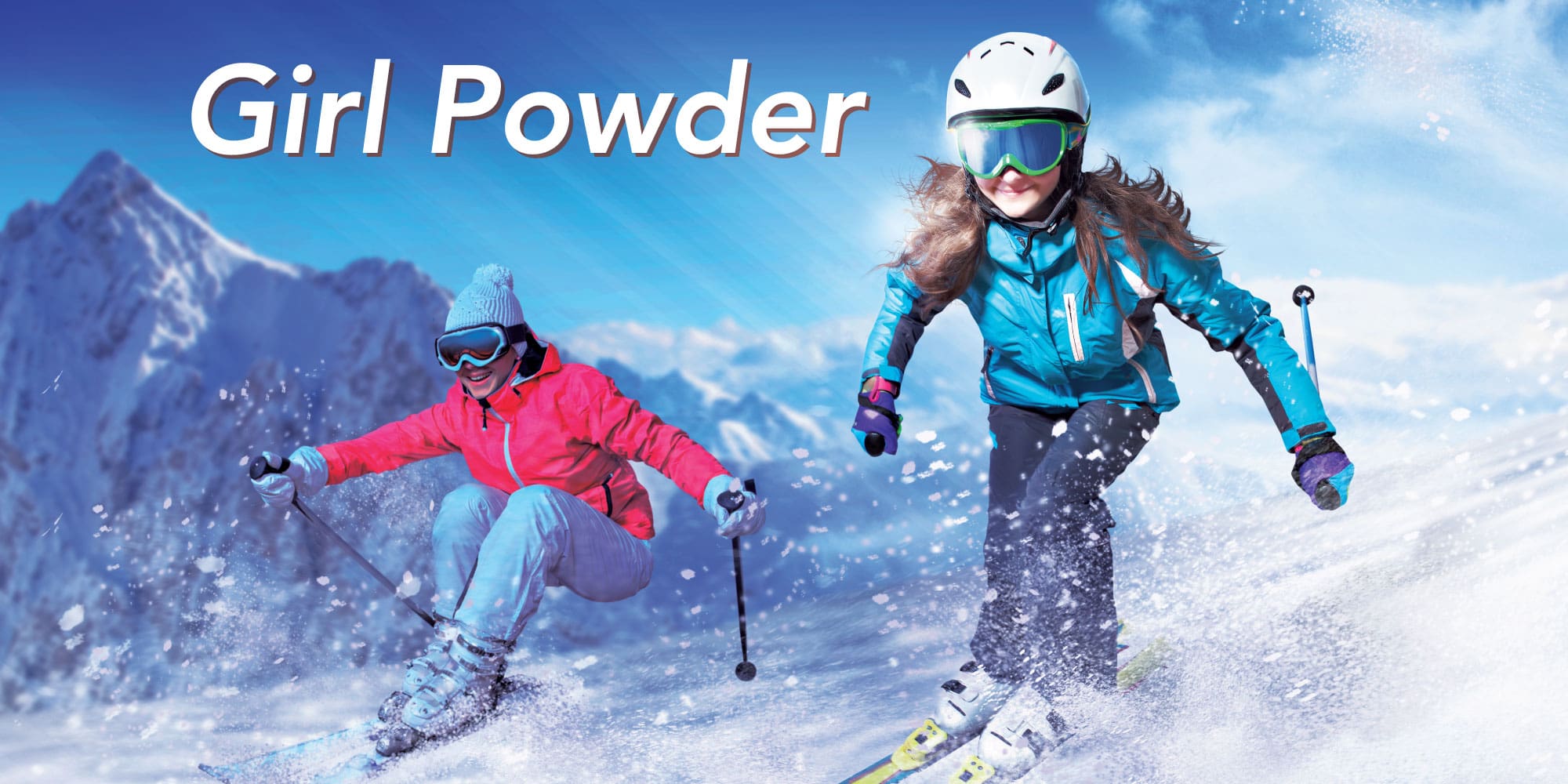 Girl Powder: Shining a Spotlight on Women in Winter Sports
Girl Powder: Shining a Spotlight on Women in Winter Sports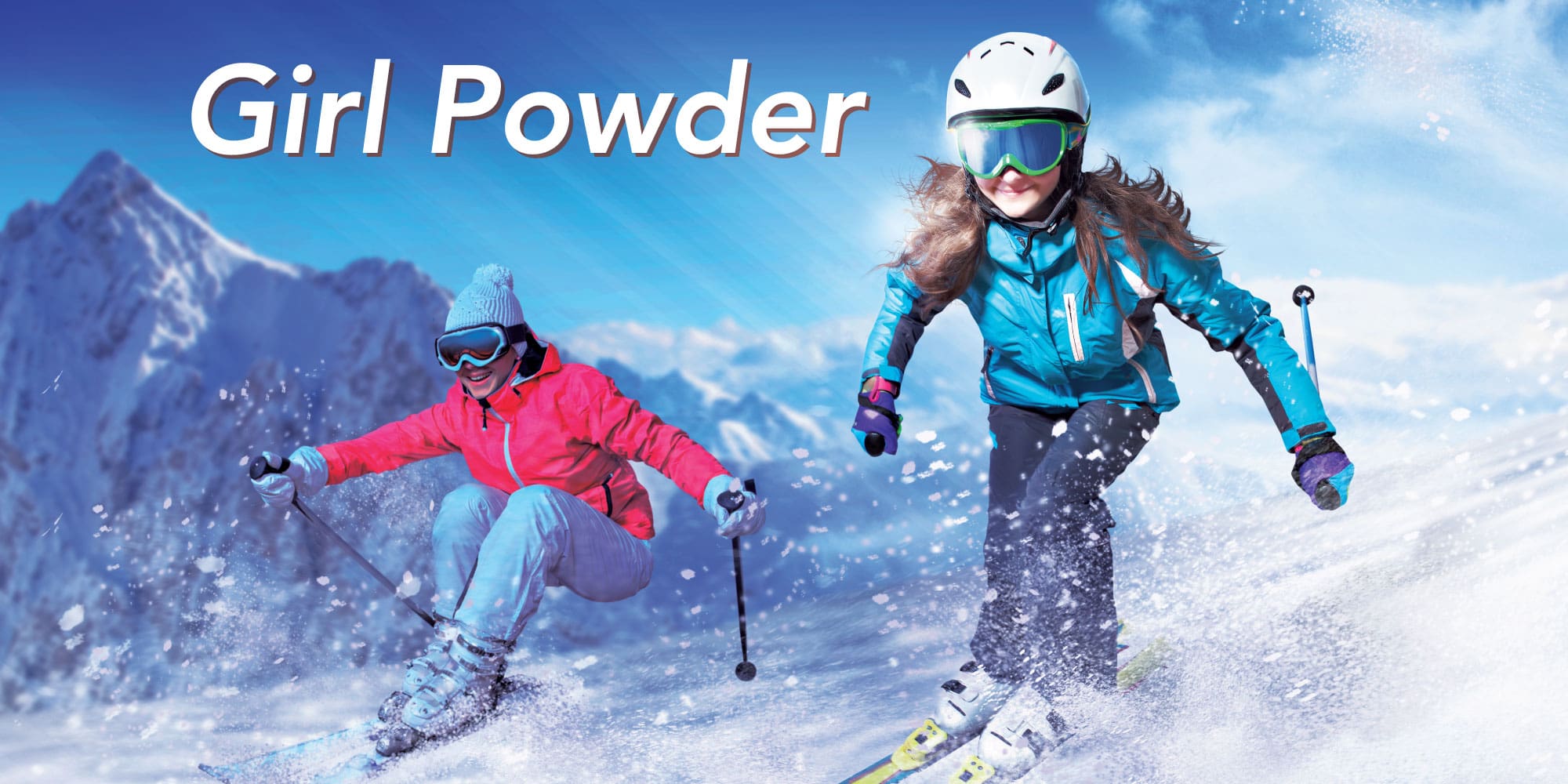 Let's talk girl powder!
From freestyle snowboarding like the Big Air, to the traditional slalom, winter sports can boast many exciting events.
Ahead of International Women's Day, we're shining a spotlight on women in winter sports.
Let's take a closer look at the ladies of the slopes.
History of Women and Winter Sports
Women have a complex background in winter sports. These days, women are tearing up the slopes –breaking records left, right and centre.
But, the story used to be very different.
In the first Winter Olympics in 1924, women weren't allowed to participate. For a long time, skiing was considered 'masculine' – women's organs were too fragile to take part.
Even after they were included in the games, it took 90 years for women's ski jumping to make it to the Olympics. This event wasn't included in the Winter Olympics until 2014!
But, skiing has since moved on from the days of being male-dominated. In recent years, the playing field has equalled out, and women have proved themselves to be tough competitors on the slopes.
This lack of gender gap is just one more reason why we love skiing and snowboarding.

Best Female Skiers of All Time
So, since we're celebrating women in skiing, it seemed only fair to shed some light on some of the most famous female skiers.
There's many to choose from, but we've given summarising them a go.
Here's just a few of the best female skiers of all time:
Sarah Burke
When celebrating International Women's Day, we had to talk about the Canadian skier Sarah Burke.
Before her untimely death due to a training accident in 2012, Burke was a force to be reckoned with, winning five world cups and even a world championship.
What's more, she broke some impressive world records. If becoming the first female halfpipe champion wasn't enough, Burke was the first female skier to land a 720, a 900 and a 1080 stunt in one competition.
She's credited with inspiring many young girls to get into skiing. Not only that, but she was a pioneer of the sport, credited for getting the women's ski halfpipe into the programme for the 2014 Winter Olympics .
Burke championed women's skiing, which is why she deserves the top spot on our list!
Deborah Compagnoni
Italy's Deborah Compagnoni is a former Alpine skier whose career boasts three Olympic gold medals.
Compagnoni dominated slalom skiing in the 90s. She was the first athlete to win 3 consecutive alpine gold medals, which is an impressive achievement even to this day!
So, it's unsurprising that she appears on our hall of fame.
Rosi Mittermaier
Retired alpine ski racer Rosi Mittermaier has earned her place on this list.
Why? In the 1976 Winter Olympics, Mittermaier was a double gold medal winner.
Winning gold in both the downhill and slalom races, Mittermaier remains a powerful figure in women's skiing to this day.
Marielle Goitschel
Marielle Goitschel has multiple impressive titles to her name.
She won a gold medal in the giant slalom in the 1964 Winter Olympic games. If one medal wasn't enough, the alpine skier also won a silver in the slalom that same year.
At the next games, she won another gold medal, this time in the slalom.
Goitschel single-handedly disproved the theory that skiing is a 'masculine' sport!
Kelly Gallagher
If alpine skiing wasn't impressive enough already, Kelly Gallagher won gold in the 2014 Winter Paralympic giant slalom event despite being nearly blind.
Refusing to let her visual impairment hold her back, Gallagher has gone on to break records, proving to be an inspiration for many.
Not many athletes have this claim to fame!
Best Female Snowboarders of All Time
If women's skiing doesn't get enough attention, then women's snowboarding gets even less time in the spotlight.
We're here to change that!
Snowboarding might still be seen as the 'new kid on the block' by skiers, but that hasn't stopped women making some impressive achievements.
So, let's take a look. We've rounded up some of the best female snowboarders of all time:
Tina Basich
Tina Basich is credited with bringing snowboarding into the limelight.
Basich began snowboarding when the sport was brand new, inspiring many women to give it a try. Basich was an original: liking snowboarding before it was mainstream.
But, that's not all! Basich also wrote the memoir 'Pretty Good for a Girl', reflecting on her experiences in a male dominated sport.
Jenny Jones
British snowboarder Jenny Jones has a pretty impressive achievement under her belt.
During the 2014 Winter Olympic games, Jones won Great Britain's first ever medal on snow after winning bronze in the slopestyle final.
This moment has since gone down in British history. So, we couldn't leave Jones out of this list!
Kelly Clark
Kelly Clark is one of the most decorated female snowboarders in history.
Her career boasts one Olympic gold medal, two Olympic bronze medals, and title of the first female snowboarder ever to land a 1080 stunt.
Clark is a female snowboarding heavyweight, providing inspiration to many others.
Hannah Teter
American snowboarder Hannah Teter not only won gold for the halfpipe in the 2006 Winter Olympics, but these games were also her debut.
She then went on to win a silver medal in the Winter Olympics in 2010.
Clearly, she's rightfully earned her spot on this 'girl power' list!
Breakout Female Winter Sports Stars
So, we've talked about the legends of skiing and snowboarding.
Now, let's turn our attention to who's currently stealing the limelight. Breakout stars are one of the main reasons to get excited about the Winter Olympics. Who doesn't love an underdog?
So, which female skiers and snowboarders should you currently be on the lookout for?
Ester Ledecká
If you're looking for an all-round female winter sports star, we've found one.
Ester Ledecká made jaws drop at this year's Winter Olympics in PyeongChang after winning gold medals in both Alpine skiing and snowboarding in the same games.
This outstanding achievement means that Ledecká can now boast being the master of both skiing and snowboarding. Why limit yourself to one sport?
To top it off, she won on a pair of borrowed skis. Talk about girl power, right?
Chloe Kim
Born in 2000, Chloe Kim is the youngest athlete on our list and completely unknown before this year's Winter Olympics.
But, Kim has now become a well-known breakout star. This year, Kim won a gold medal in the snowboarding halfpipe, making her the youngest gold medallist on the snow.
Not only is a gold medal impressive on its own, but Kim also made history! Being half the age of many of her competitors didn't stop this rising star from stealing the show.
Mikaela Shiffrin
Mikaela Shiffrin is not technically a 'breakout' star, as she won a gold medal in the slalom four years ago. She was only 18 at the time, making her the youngest person to win gold in the slalom!
But, her claim to fame doesn't end there!
This year, Shiffrin skyrocketed to stardom after winning another Olympic gold medal, this time in the giant slalom.
You could try to act unimpressed, but you wouldn't be fooling anyone.
Think you could measure up to professional athletes on the slopes? You'll need a reliable transfer to get you there. At Alps2Alps, we specialise in bringing you a safe, affordable transfer service to all major resort destinations in the Alps. Find your low-cost transfer here!