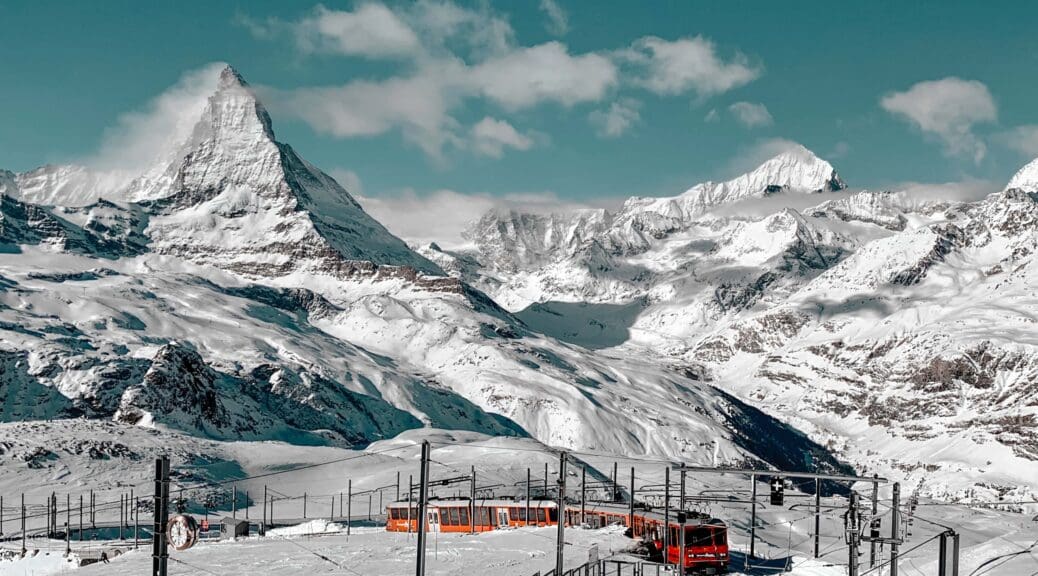 A Guide to the Best Ski Resorts Near Zürich
A Guide to the Best Ski Resorts Near Zürich
Zürich is the perfect choice for an exhilarating ski weekend, a cultural city break or a stress-free family holiday to remember. This bustling city in north-central Switzerland offers a wide variety of activities and attractions for visitors throughout the year, whatever the weather. But most importantly, of course, skiing fanatics are spoilt for choice during ski season! There are plenty of excellent ski resorts within an easy drive of the city, so you can hit the slopes without having to travel too far.
Zürich International is the largest airport in Switzerland and provides fantastic connections to some of the greatest ski resorts across the country as well as frequent flight times.
So without further ado, let's explore what the Swiss Alps ski scene has to offer with our guide to the best ski resorts near Zürich.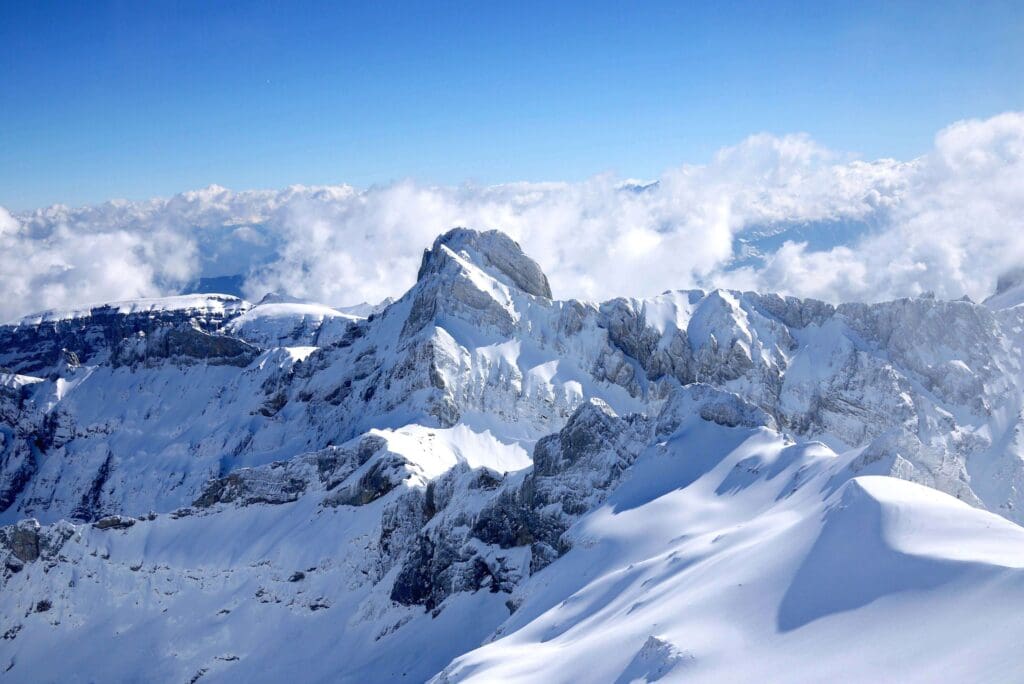 Flumserberg, Eastern Switzerland
A corner of Switzerland that is a hotbed for winter sports enthusiasts is the canton of St. Gallen. Nestled in the eastern part of the country, St. Gallen is home to a number of ski resorts, including Flumserberg, which is one of the closest ski resorts to Zürich.
The Flumserberg ski resort first opened its slopes to skiers in 1937 and has been growing in popularity ever since. The family-friendly resort offers something for everyone – from beginner slopes to challenging black runs – there is something to suit all, whether on skis or snowboards. And with its high elevation, Flumserberg boasts some of the best skiing conditions in Switzerland.
Kids and beginners can enjoy its free magic carpets, drop-in ski lessons, nice wide blue runs for beginners, as well as lots of advanced terrain for parents. Families of all ages love the freestyle and fun park, with a wide array of jumps and obstacles.
So close to Zürich, Flumserberg is an ideal place for a day's skiing – or a longer stay to discover and enjoy the variety-packed winter sports on offer. Those wanting to see freshly fallen snow away from the masses can take a ski tour or snowshoe hike. You can also find a 3 km long sledge run and 18 km of cross-country ski tracks. The slopes become illuminated at night, offering 'night rides' and are ideal for night owls on skis or sledges.
How to get to Flumserberg ski resort
Flumserberg is located between Zürich and Chur – and can be reached in less than 90 minutes from Zürich or Lake Constance. By car, train, bus or taxi.
Nearest airports to Flumserberg
Flumserberg's nearest international airports are Zürich and Friedrichshafen;
Flumserberg ski area essentials
1,160 and 1,344 m altitude
65km of total pistes
48 runs
17 ski lifts
Arosa, Eastern Switzerland
The luxurious ski resort of Arosa is a hidden gem in the Swiss Alps. With scenery that rivals the best resorts in Europe, Arosa is a great choice for a winter holiday. The slopes are uncrowded, and the village has a relaxed atmosphere. There are plenty of restaurants and bars to choose from, and you can even take a break from skiing to go ice skating on a frozen lake.
The Arosa Lenzerheide ski area has a great combination of natural beauty and an impressive amount of ski terrain, which the Hörnli-Urdenfürggli cable car can reach in under 5 minutes! Its high altitude also means it has reliable snow throughout the season. Arosa's slopes are ideal for beginners or intermediates, but there are also some great challenging pistes for more advanced skiers.
How to get to Arosa ski resort
The Arosa ski resort is located about 160km southeast of Zürich and is easy to get to by rail or car from Zürich International Airport. The final ascent by road from Chur to Arosa involves 365 bends, so a private transfer or train transfer is recommended.
Nearest airports to Arosa Lenzerheide
Zürich International airport is the closest airport. Approximate distances and drive times to Arosa are;
Zürich Airport: 154km – 2 hours 20 minutes
Friedrichshafen Airport: 155km – 2 hours 20 minutes
Memmingen Airport: 195km – 2 hours 30 minutes
Arosa ski area essentials
1229m-2865m altitude
225km of total pistes
131 runs
41 ski lifts
Andermatt, Central Switzerland
Part of the Gemsstock ski area, Andermatt is one of the best snowsure ski resorts near Zürich, located in the heart of the Swiss Alps. You can explore 120km of pistes which have something for all levels of skier. Snow conditions are typically reliable due to the high altitude and unique location. There is also a great link to neighbouring ski resort Sedrun to enjoy even more ski terrain.
This environmentally-friendly village is a car-free and traffic-calmed zone offering plenty of activities for all the family, including skiing, snowboarding, cross-country skiing and tobogganing. Andermatt is also a great year-round ski resort offering a number of cultural events throughout the year.
How to get to Andermatt ski resort
Getting to Andermatt ski resort is easy by road or rail. The nearest international airport is Zürich, although Milan and Geneva are possible alternatives. All have rail links to Andermatt, but the quickest way to get there from the airport is by private transfer or hiring a car.
Nearest airports to Andermatt
Andermatt's nearest international airports are Zürich, Milan and Geneva;
Andermatt ski area essentials
1,437m altitude
120km of total pistes
44 runs
22 ski lifts
Engelberg, Central Switzerland
The Engelberg ski resort is located in the canton of Obwalden in central Switzerland and is one of Switzerland's best-kept secrets! It's a modest-sized ski area renowned for its off-piste terrain, featuring a half-pipe and snow park, and includes the 1000m-drop from Titlis. The high-altitude slopes lie above 1800m for the most part, and there is a glacier that guarantees reliable snow cover all throughout the ski season.
At the foot of the famous Titlis mountain, winter sports lovers can enjoy a fast toboggan run from Gerschnialp to Engelberg.
How to get to Engelberg ski resort
Engelberg is in central Switzerland and easily reached via excellent road and rail connections. Zürich International Airport is less than 90 minutes away by car, but there is also a good train service. Private, door to door, airport to resort transfer services are available too.
Nearest airports to Engelberg
The closest major international airport is Zürich, just 1 hour 20 minutes by road or around 2 hours by rail from the resort. Airports include;
Zürich Airport: 101km – 1 hour 20 minutes
Basel Airport: 137km – 1 hour 40 minutes
Berne Airport: 137km – 1 hour 55 minutes
Engelberg ski area essentials
1800m altitude
90km of total pistes
28 runs
28 ski lifts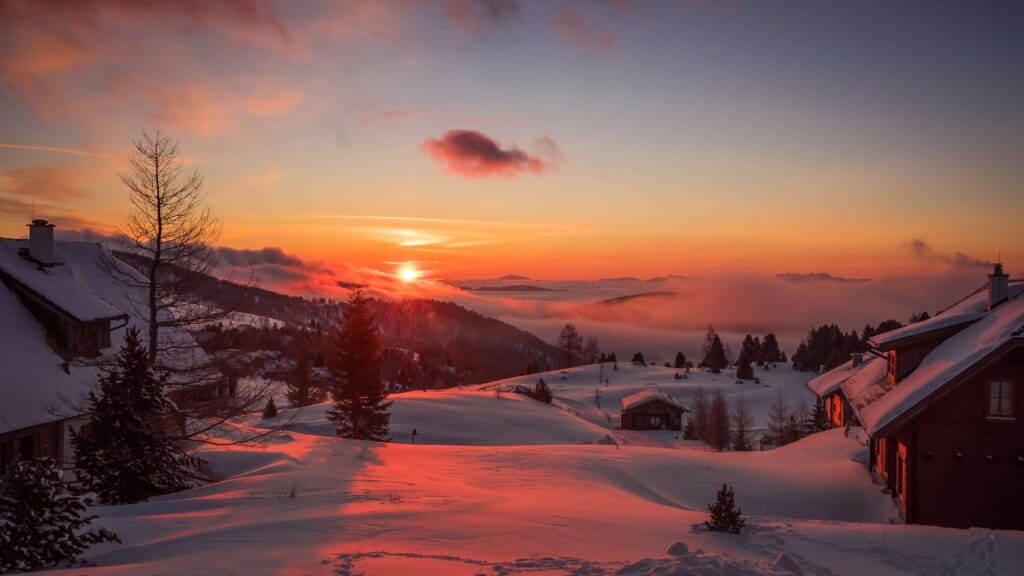 Laax, South East Switzerland
The Laax ski resort is located in the Swiss Alps and is a popular destination for winter sports enthusiasts. The resort offers a variety of terrain, including groomed slopes, bowls, and off-piste areas, and there are also several terrain parks for freestyle skiing and snowboarding. Laax features a modern lift system with high-speed quads, six-seaters, and gondolas.
At the heart of freestyle snowsports, Laax has a big reputation around the world. Don't worry if you're not into jumps and rails; this resort delivers in so many ways. There is 325km of pistes to explore in the area. On top of that, there's a high altitude of 3018m which guarantees good snow conditions throughout the season.
Laax has a lively apres ski scene with lots of bars and clubs to enjoy and a great choice of restaurants with over 90 establishments in the area.
How to get to Laax ski resort
The ski resort of Laax is only 148km away from Zürich. Travelling from Zürich Airport to Laax, Flims & Falera takes around 1.5-2 hours. There are train services, public bus services and private transfers from the airport to the resort, or you can hire a car.
Nearest airports to Laax
The closest airports to Laax ski resort include;
Zürich airport: 148km – 1 hour 45 minutes
Memmingen Airport: 189km – 2 hours 10 minutes
Basel Airport: 232km – 2 hours 30 minutes
Laax ski area essentials
1100m-3018m altitude
187km of total pistes
58 runs
28 ski lifts
Can't wait to hit the slopes with your friends or family this ski season? Alps2Alps offers affordable, reliable and comfortable private airport transfers from Zürich to resorts all over the Alps. Find your low-cost ski transfer, and we'll get you there safely!