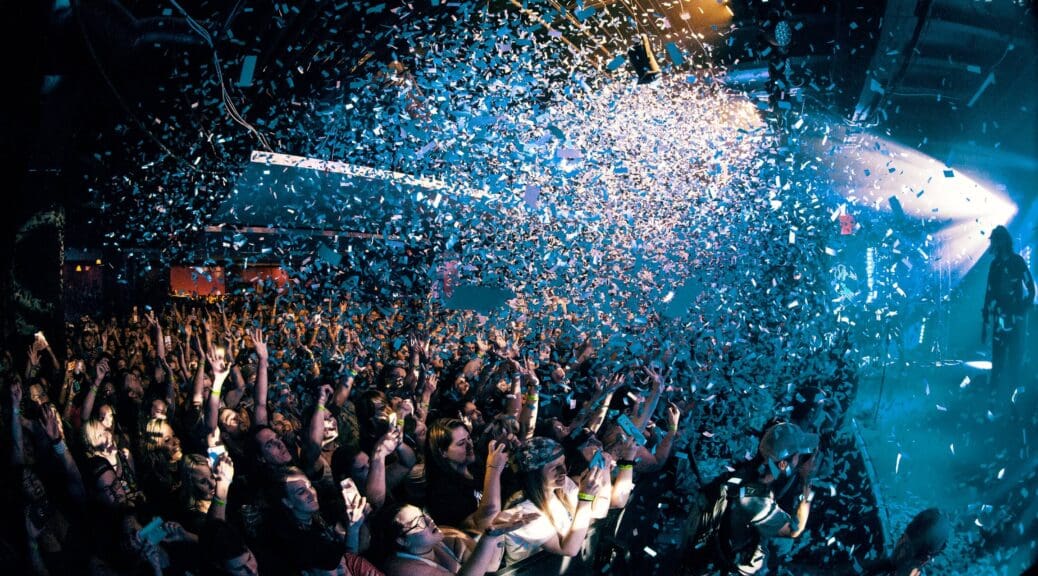 Best Après Ski in Europe for Groups
Best Après Ski in Europe for Groups
As the name itself reveals, après ski is a concept born and bred in France before spreading to alpine hubs across the globe. There's no denying après ski is a huge part of a ski holiday's allure – heading to the mountains for a week of freedom from work, flying down the slopes with your mates and dancing on tabletops to thumping Euro-pop like no-ones watching in the piste-side bars. Europe is home to some of the best après ski in the world!
However, now more than ever, it's essential our après ski comes with Covid-19 safety measures. So let's take a look at the top 5 best après ski resorts in Europe for groups that are ideal for a Covid-safe party holiday this season.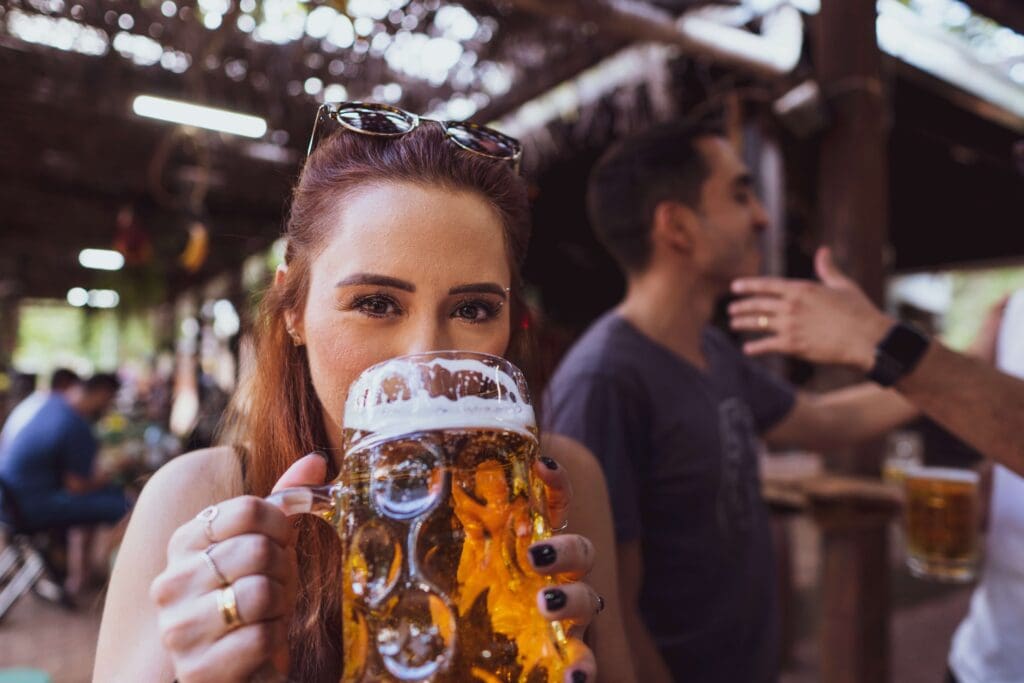 Ischgl, Austria
The Tirolean resort, Ischgl, has been coined the Ibiza of the Alps and takes partying to the next level, embracing après with unrivalled enthusiasm. Ischgl brings all your Austrian après stereotypes into full swing from the winter wonderland style wooden huts to oversized steins of beer, cheesy singalongs and waiters with huge trays of beers and shots meandering through the crowds. Ischgl has built a reputation for having top global superstars perform at the start and end of its winter season.
Not as cheap as other Austrian resorts, yet the prices are still a long way off the mega-resorts in France. The perfect choice for a stag or hen do!
Best Bars in Ischgl
The slope-side hut Paznauner Taja is your first port of call after a long day on the slopes to get you in the party mood. If your group is into table-top dancing and an abundance of shots, check out Schatzi, Kitzloch, Kuhstall, Niki's Stadl and Pacha. Be sure to mark your calendars for the season-closing 'Top of the Mountain Concert'.
The legendary Trofana Alm is the cherry on top of the Ischgl's après scene with big beers, big crowds and loud music and is one of the best après bars in the world, let alone Europe. The Trofana Alm is a large, old wooden barn located behind the Trofana Royale Hotel on Ischgl's main street and by 6 p.m, the hut is packed with people, sweat and plenty of schnapps.
Covid Safety Measures in Ischgl
Ischgl was seen as one of the resorts in the Alps that acted as a super-spreader of Covid-19 back in March 2020. Now, in preparation for the 2021/22 ski season, the Austrian resort is aiming to be one of the safest resorts in the Alps for post-pandemic skiing.
For the coming winter, the lift company in Ischgl has invested around €700,000 in hygiene measures;
It has installed new intelligent camera systems on all three cable cars, which optimise waiting times in the queuing areas using 'density measurements and mobility analysis'. The shortened waiting times are displayed in real-time via an app.
All cable car cabins are to be disinfected using cold fogging equipment to eliminate 99.99 percent of viruses, bacteria and spores in the cable car cabins.
The same method is also used in the ski buses every day, as well as in sports shops, ski depots, toilet facilities, lift cabins and the first aid stations.
The Paznaun Valley, where Ischgl is situated, was also one of the first regions to introduce wastewater monitoring, meaning they can identify possible clusters in advance.
For all holidaymakers, a 3-G rule (tested, vaccinated, recovered) will apply in the ski area and that face masks will be compulsory for cable car rides.
Val d'Isere, France
This is one of the most famous winter resorts in France, with a very long tradition in winter tourism and of course, a solid reputation for lively après ski. With more than 300 km of pistes and many off pistes opportunities, this place is great for advanced and intermediate skiers.
With bars and clubs aplenty, Val d'Isere has a brilliant and upmarket after-dark appeal, but, this comes at a cost. The bars and nightclubs aren't cheap, some with entry fees and special ticket events for bigger-named DJs. This resort is great for larger groups and stag and hen dos on a bigger budget. It's not just the après-ski that's pricey – everything from ski and lift passes to the centrally located hotels are expensive.
Best Bars in Val d'Isere
There are a few bars in particular that you can't afford to miss. La Folie Douce is the most famous bar there and the buzz starts around 3pm, just be sure to catch the last ski lift down. Folie Douce has performers who dance, play instruments, perform circus tricks and generally form a massive mountainside party every afternoon.
Dick's Tea Bar is another well-known name on the après ski scene. Head down to the town centre to see top DJ's keeping the dancefloor full until 5am. Other good spots are Cocorico for live music on the piste-side, the Fall Line bar, Bananas for happy hour between 7-8pm, La Petit Danois and the Doudoune Nightclub.
Covid Safety Measures in Val d'Isere
The whole village of Val d'Isère is now geared towards providing the most secure health and safety conditions for holidaymakers. This winter, the resort is striving to offer optimum health and hygiene conditions for its visitors and staff. They have implemented strict hygiene and cleaning protocols and are looking to ensure that all national guidelines are adhered to in public spaces: social distancing, markers on the floor, plexiglass screen, and hand sanitiser dispensers have been provided throughout the resort.
The requirements for all guests are as follows;
Face masks are mandatory on transfers, ski lifts, in the Tourism Office, hotels, bars and restaurants and ski schools.
All enclosed spaces that are welcoming the public: accommodation providers, rental equipment facilities and transport spaces are regularly disinfected with hydroalcoholic gel (surfaces and equipment).
Hydroalcoholic gel is available to holidaymakers in public places.
The sanitary pass is mandatory in the following places/amenities:

Transfers
Bars and restaurants
St Anton, Austria
When it comes to après-ski, another big name on the scene is St Anton. Austria is the birthplace of skiing and St Anton is the king of slopeside parties.
The resort consistently tops international lists for the best après ski and for good reason. Partying is a lifestyle there, with the piste-side ski bars kicking off well before the lifts close. It's a huge ski area attracting adventurous ski groups who party as hard as they ski.
Best Bars in St Anton
Krazy Kangaruh and Mooserwirt are the famed open-air bars with pumping music and stein after stein of beer. At the base of the slopes, you'll find Basecamp – a buzzing spacious umbrella bar with plenty of live music.
If you're looking for something a little different to table dancing in your ski boots, you can't beat the Underground. It's a fun-filled evening of fondue, wine, song and maracas!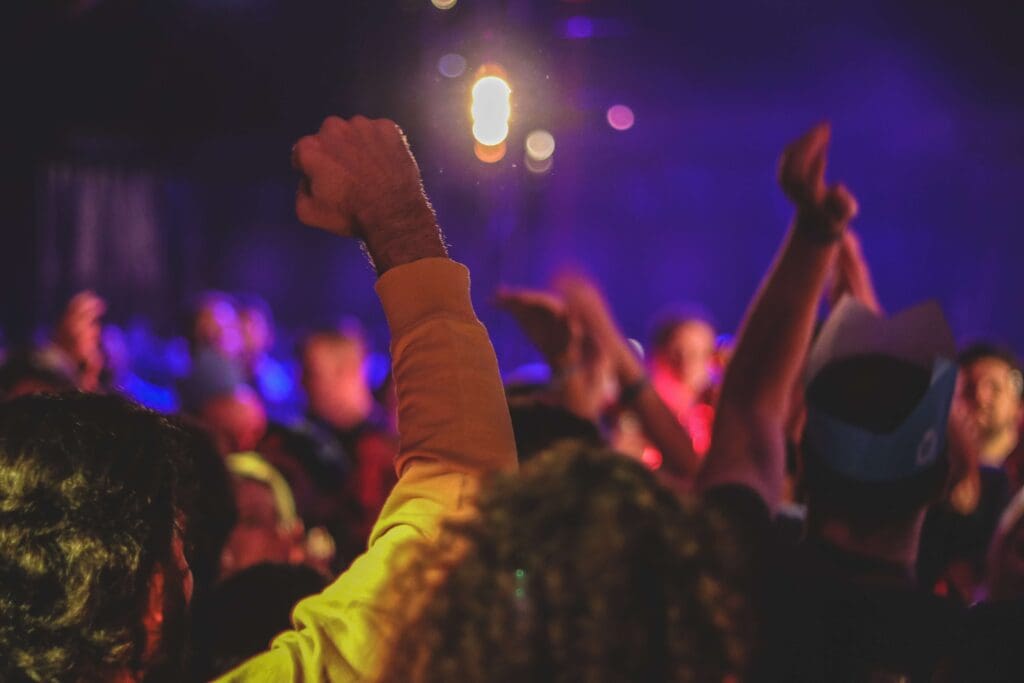 Covid Safety Measures in St Anton
All guests are permitted to register to Tirolean restaurants and are recommended to download the 'Stopp Corona-App' of the Austrian Federal Government and Red Cross for contact tracing.
Many employees in this region have already been trained as Corona safety officers, ensuring high quality in the implementation of hygiene measures, safety regulations and prevention concepts.
Restaurants, bars and hotels in Austria are open, subject to strict rules and clear safety concepts. Entry requirements are as follows: Tested negative, vaccinated, or recovered from a recent infection.
The capacity of nightclubs is limited to 75%. Only those vaccinated or those with a negative PCR test result (not older than 72 hours) are allowed to enter nightclubs.
Val Thorens, France
The highest resort in Europe is home to Europe's highest open-air club and that's only the beginning of the après scene here. A host of luxury hotels and residences have brought the party up a notch, becoming one of the favourite après spots in France.
Best Bars in Val Thorens
The Folie Douce, high up above the town, is where the party starts with stunning views down the valley. It's a smaller Folie than the likes of Val d'Isere, but this only makes it even livelier with the party spilling out onto the slopes above. The après ski scene can carry on until the early hours if you head to Malaysia, the largest underground club the mountains have to offer.
The Frog and Roast Beef is the highest pub in Europe and is a lively destination straight off the slopes, but, no après-ski afternoon is complete without a classic singalong in the popular Danish bar and party hub of Val Thorens, Cafe Snesko.
Covid Safety Measures in Val Thorens
Thanks to the lifts opening over the summer, Val Thorens has been able to test out their Covid-19 safety measures on lifts and fine-tune them for the winter. So far, there are no limits on the number of people in the mountain at the same time, although this may change depending on how the pandemic develops over the coming months.
This is how Val Thorens plans to keep holidaymakers safe this winter;
Face masks are mandatory not only while riding the lifts but also while waiting to board.
Public areas are disinfected regularly.
Buying ski passes online in advance is highly encouraged. Flexible ski pass cancellation policies have been put in place.
Reorganisation of the queues to buy ski passes and board the lifts to respect safety distances.
Hand sanitiser is available at ski pass offices, lift boarding areas and any other public spaces.
Staff has been trained on the new health and safety measures, which are also publicly displayed for everyone to see.
Meribel, France
This Three Valleys resort is huge with British skiers and snowboarders, so if you want a home-from-home party atmosphere with the bonus of mountains on your doorstep, this is the après ski destination for you!
Best Bars in Meribel
The Rond Point is a popular mountain bar located on the main piste into Meribel. Meribel's Rond Point – also known as the Ronnie – is a world-class après ski institution and has been drawing in crowds for decades with its toffee vodka, live bands and loud DJ sets. Its sister venue is the O'Sullivans Club, where you'll find drinks deals and themed funk, soul and disco nights. This sun terrace bar at 1,600 metres has spectacular views that should not be missed.
Le Pub is another great bar that is perfect for Meribel Town Centre Chalets. The Pub is the most spacious and one of the liveliest bars in town. It also offers special promotion nights and regular happy hours. You can play pool, watch any big live sporting event or just dance the night away on toffee vodka.
Covid Safety Measures in Meribel
Keeping safe on the lifts in Meribel;
Face masks will be mandatory for anyone aged 11 and over, not only while riding the lifts but also while waiting to board.
Public areas will be disinfected regularly.
You should buy their ski passes online in advance and use home delivery or resort pick-up boxes.
Use of ground markings to ensure safe distancing while queuing.
Hand sanitiser available at ski pass offices and lift boarding areas.
Meribel has a great network of free shuttles connecting the resort and the pistes. This winter, there will be a protocol to follow while riding them;
Face masks will be obligatory on public transport.
Drivers will be in charge of disinfecting the buses.
You'll have to use separate doors to board and disembark the shuttles.
Kids and adults will be safe while taking ski or snowboard lessons and while renting their ski gear by;
Wearing face masks, which are obligatory for anyone aged 11 and over.
Using hand sanitiser, which will be available in ski hire shops and ski schools.
Knowing that the material and all the indoor surfaces have been disinfected.
At Alps2Alps, our procedures and precautions for all bookings mean we are a safe and welcoming option for all of our customers. For groups of 4 or more, Alps2Alps is the best transfer option for you – book now to receive a 10% discount!