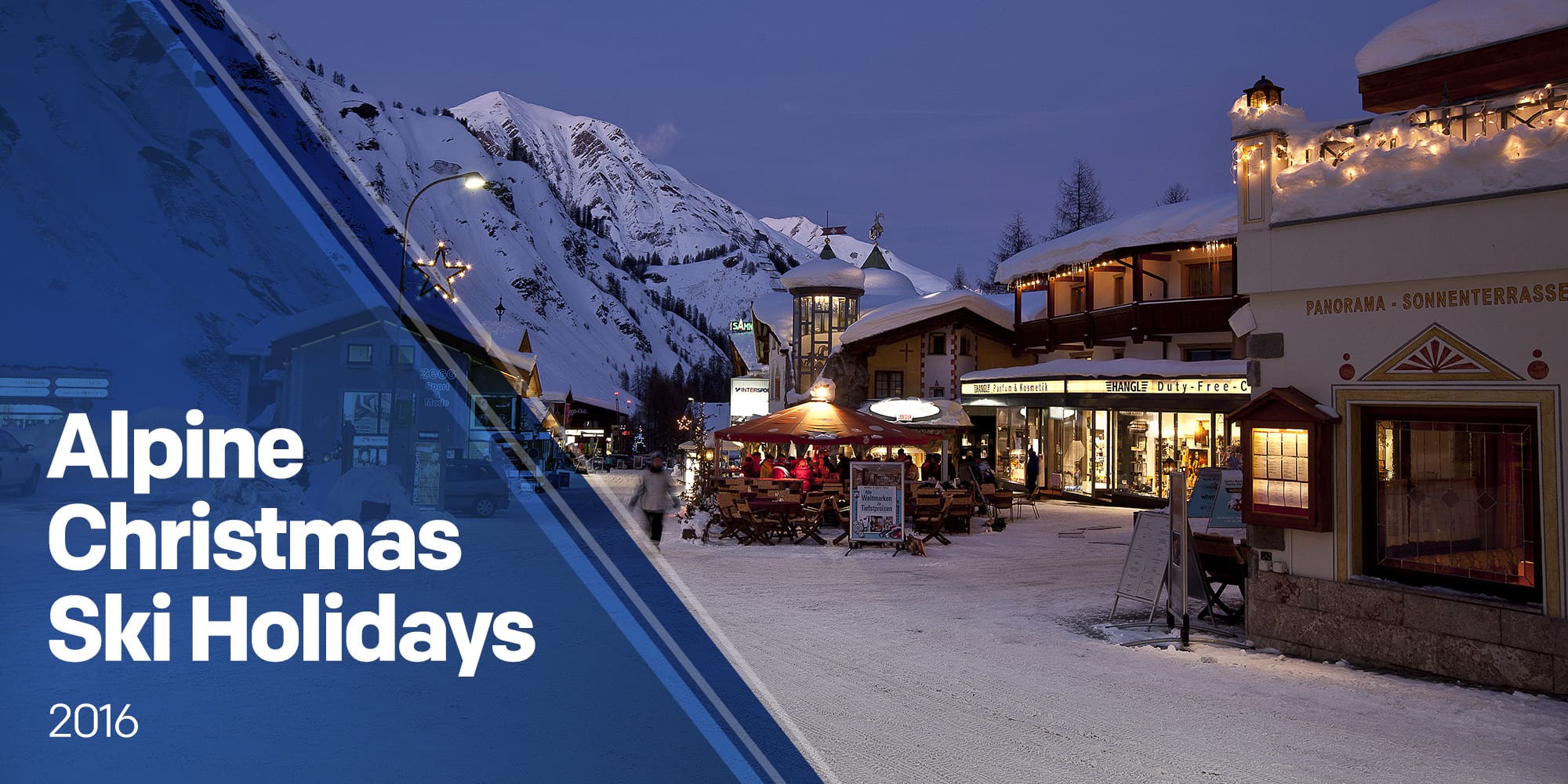 Alpine Christmas Ski Holidays 2016
Alpine Christmas Ski Holidays 2016
Winter, snow, lights, merry gatherings, the scent of gingerbread cookies… Are you looking forward to the magical Christmas time? Would you like to get away from the Christmas rush and just enjoy time with your family or friends? If you are planning a Christmas ski vacation, you are on the right track! And could there be a better place than the gorgeous Alpine slopes? Read this quick list of some of the best Alpine ski destinations for a winter getaway with family or friends!
Christmas Skiing with Family
Family vacation in mountains is something to be cherished. Here are some resorts for Christmas ski vacation 2016 that you and your kids will enjoy!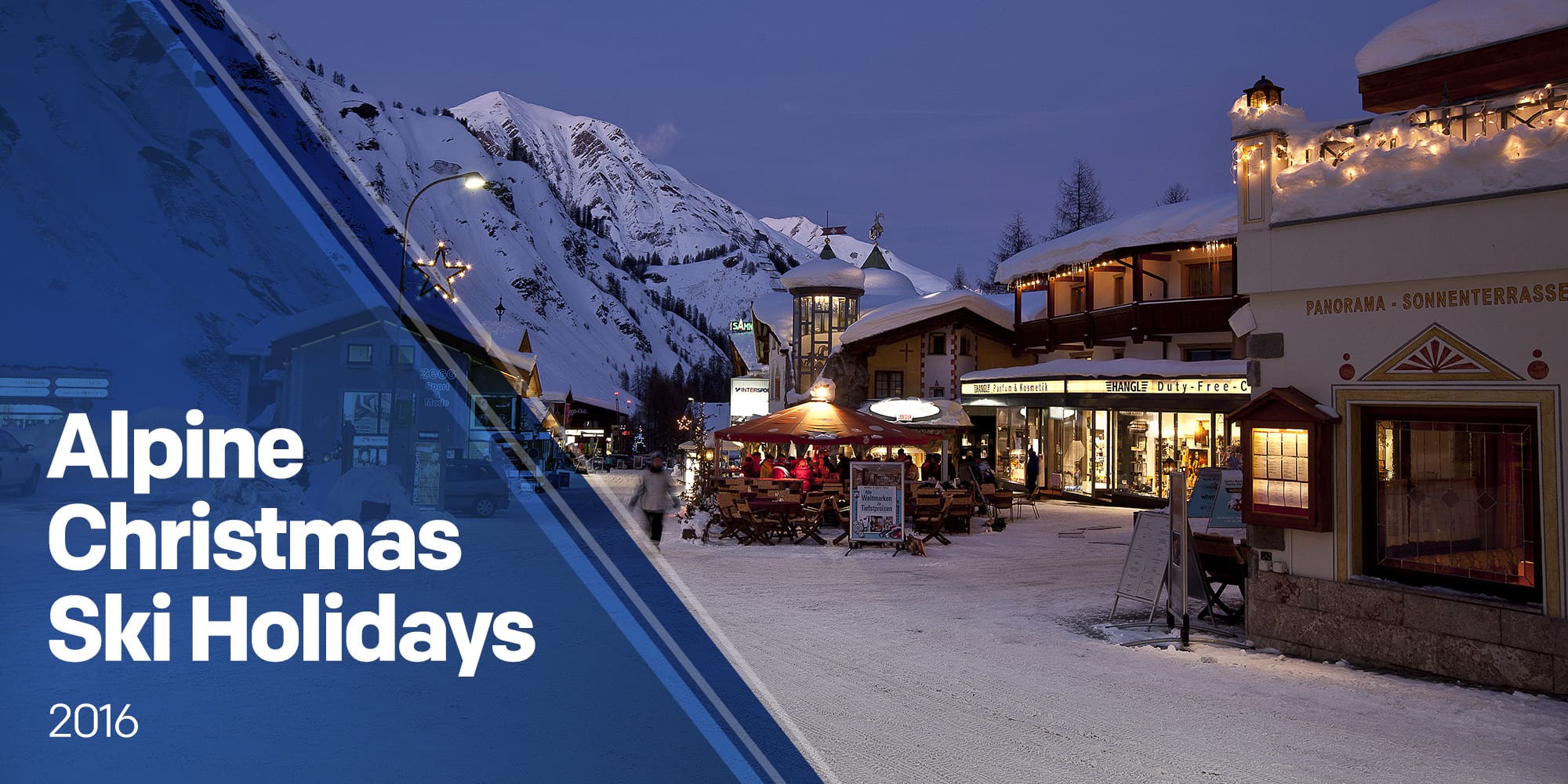 La Plagne, Paradiski, France
La Plagne is one of the most famous ski areas in France, with 225km of downhill pistes. The ski area perfectly suits for intermediates and families; it offers many wide and gentle slopes, as well as other activities:
Ice climbing;
Snowshoeing;
Bobsledding and many more.
Do not miss their deal for Christmas ski vacation 2016 – you can get one free child pass when booking accommodation and ski pass!
Choose our transfer and make your way to Christmas ski holidays 2016 easier!
La Rosière, France
With its gentle slopes, La Rosière ski area is a great playground for families. It offers numerous nursery slopes, ski lifts for kids and beginners; it even has four free ski lifts open every day for beginners. If skiing is not enough, you can try:
Cinema;
Bowling;
Climbing and other activities.
If you are considering this resort, check out their deals for Christmas skiing 2016 and also book our convenient transfer for a good price!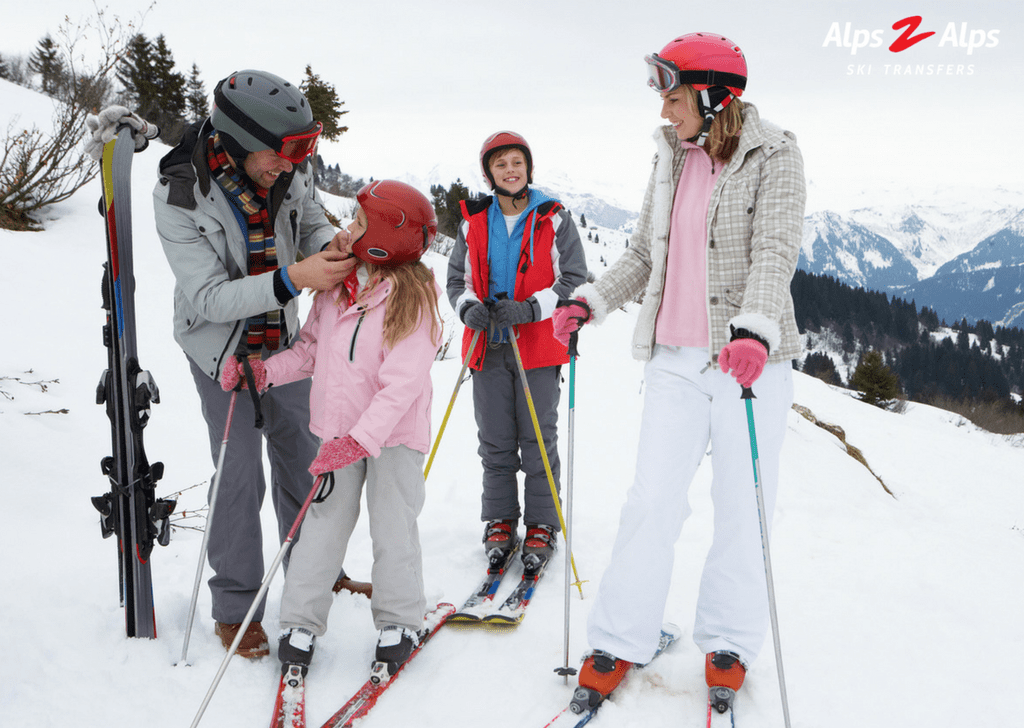 Obergurgl, Austria
Obergurgl, a small Alpine village, is a popular destination for families with teenage kids, ideal for beginners. It is one of the highest ski villages in Europe, providing reliable snow cover from mid-November until early May. There are great dedicated nursery slopes and ski schools as well as other activities besides skiing like:
Ski touring;
Snowshoeing;
Ice skating and more.
Furthermore, getting there is fast: Innsbruck airport is only 95km away! This is a great destination for Christmas skiing with family. To make things even more convenient, choose our ski transfer and enjoy the ride!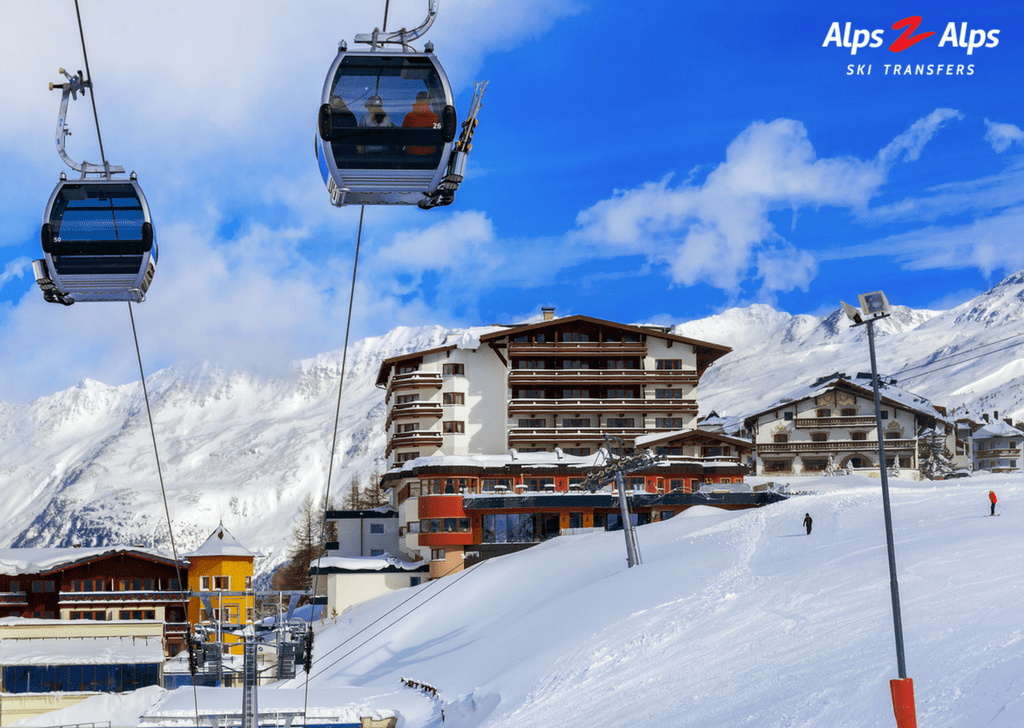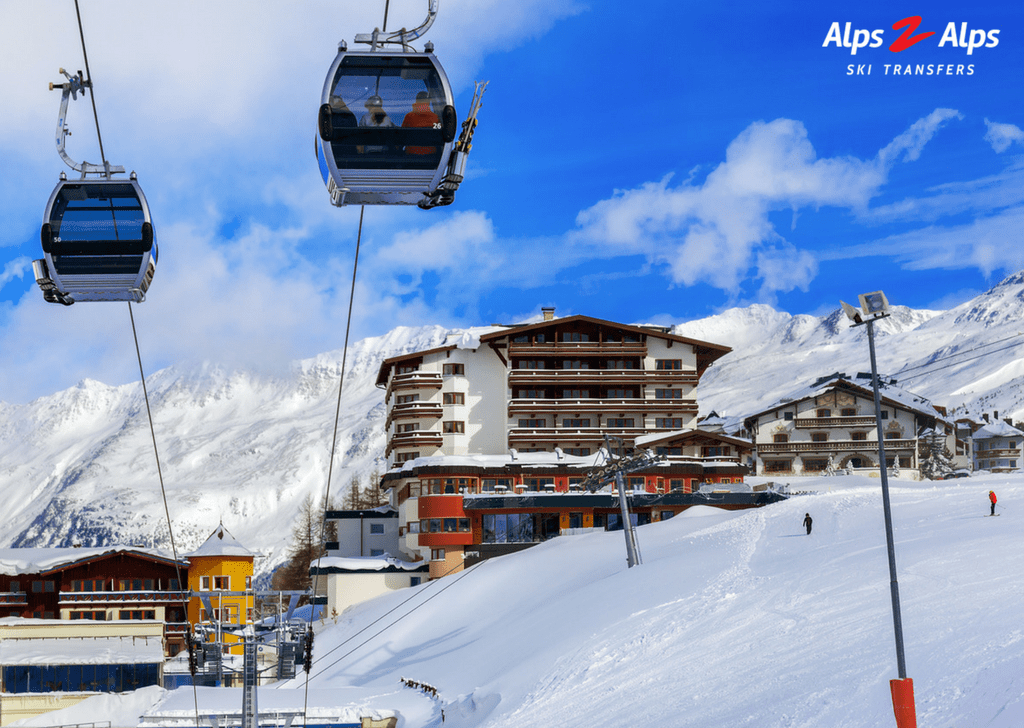 Christmas Ski Holidays with Friends
If you are into lively and cheerful Christmas ski holidays with your friends, check out this short list of some resorts to consider.
St. Anton, Austria
St. Anton is the ski capital of Austria. It not only holds a reputation for world-class skiing, but also for one of the best après ski scenes in Europe. They really take partying seriously! Those who love to ski hard and party even harder will enjoy it here. The slopes are excellent for every skill level. Besides skiing and snowboarding you will also enjoy:
Lively bars and clubs;
Excellent mountain restaurants.
They also offer several Christmas ski holiday packages, so hurry up! Furthermore, our transfer will give you a convenient ride from the airport to the resort for a good price.
Chamonix, France
Chamonix is the Alpine capital of extreme skiing and is known not only for world-class skiing, but also for a very energetic après ski scene. This multicultural mecca is the perfect place for serious skiers and party-goers who are planning to spend their Christmas ski vacation with their friends. What you will enjoy here besides skiing and boarding:
Huge variety of restaurants;
Shops;
Cinema;
Casino;
Night clubs and bars.
Don't miss their special deals for Christmas ski holidays and book a comfy transfer for you and friends!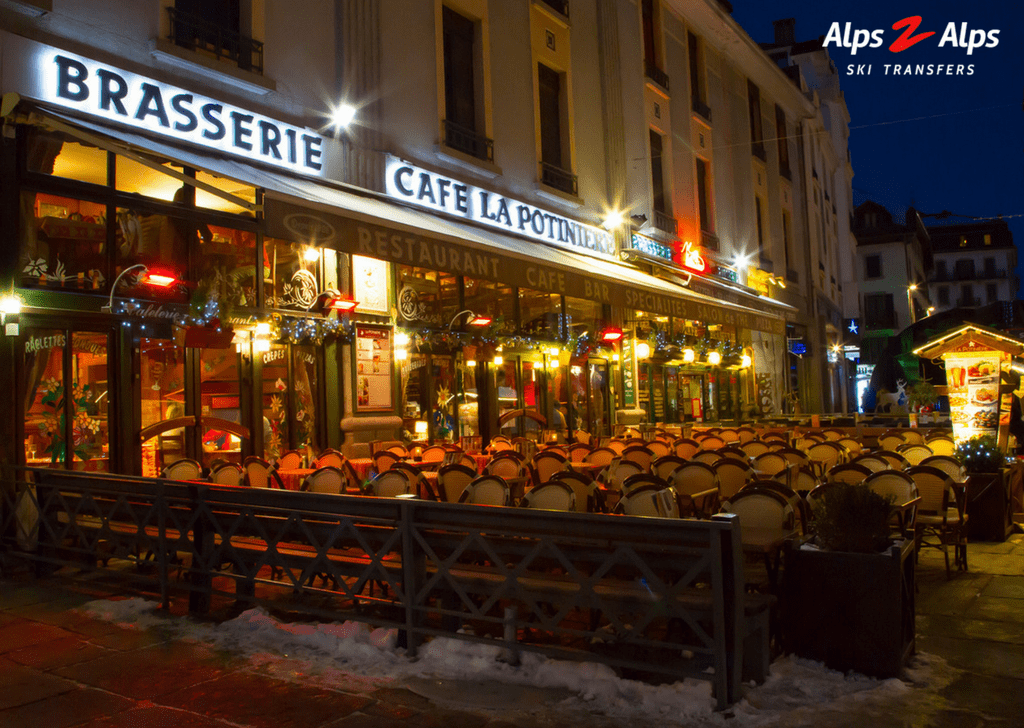 Saalbach Hinterglemm, Austria
If après ski is as important as skiing or boarding for you, choose Saalbach Hinterglemm. It is famous for its variety of bars, discos, clubs and the friendly atmosphere. When it comes to ski slopes, everyone from beginners to ski experts will enjoy it here. You will also like:
Snow parks, snow-tubing and many other activities;
Traditional cafés, bars, designer clothing boutiques.
Choose our transfer and get a high-quality service for a good price!
As holiday season is approaching pretty fast, the demand for ski packages and transfers is rising, and, naturally, prices will rise as well. But don't worry – you can still catch some great Christmas ski holiday accommodation and transfer deals! Also, check out our new service – SKI Rental (ski rental in Geneva airport). It is a simple, smart and convenient solution for ski vacation, especially if you are with kids – get your ski equipment upon arrival at the airport and avoid any queues!
Whichever resort you choose for your Christmas ski holidays, Alps2Alps will provide professional and convenient transfers for your family and friends. Have lots of fun this season!