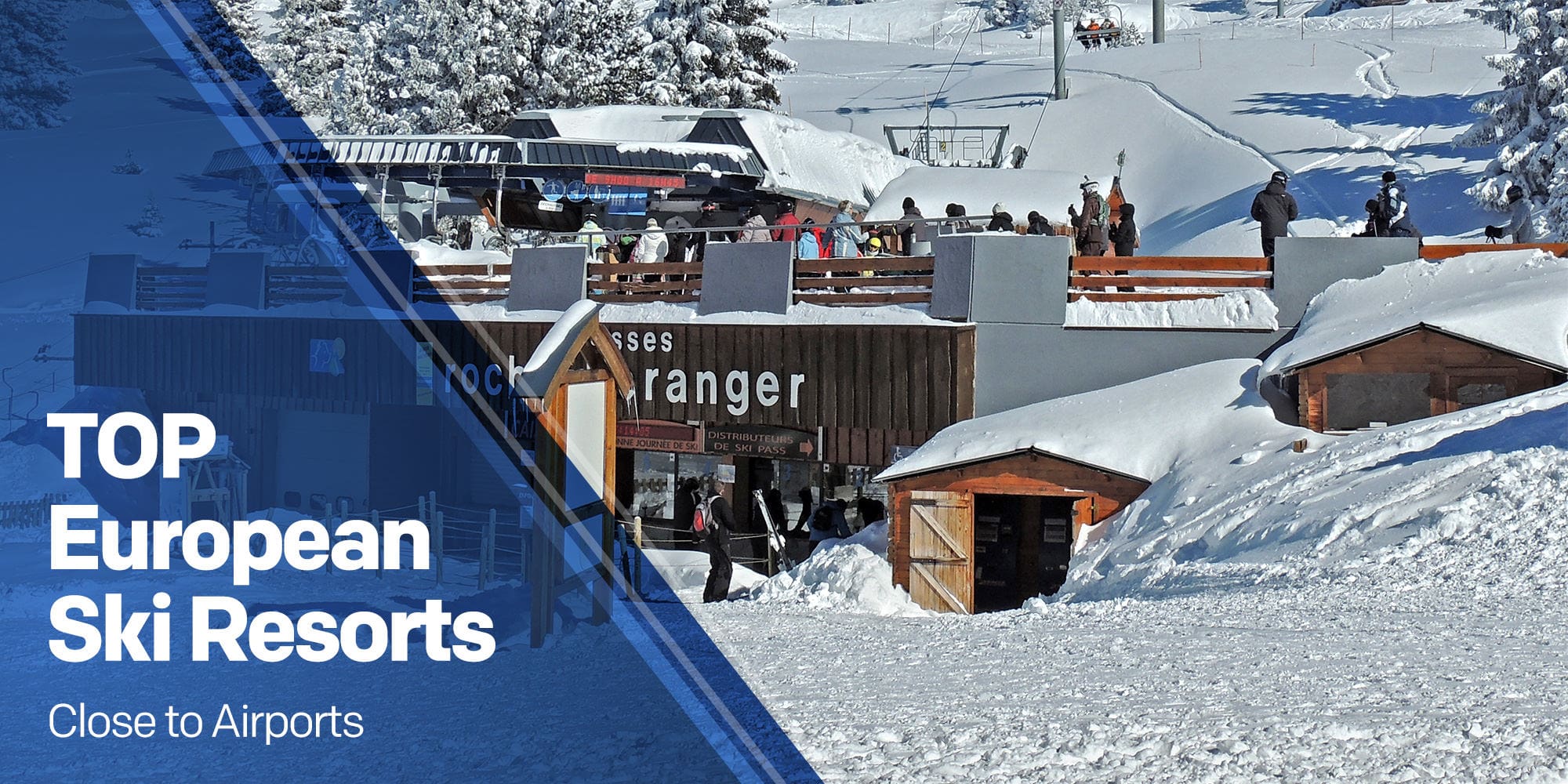 TOP European Ski Resorts Close to Airports
TOP European Ski Resorts Close to Airports
Weather forecast is ideal and Alpine ski resorts are either already open or preparing to kick off the new 2016/2017 skiing season! Have you already started to prepare for your winter holiday? If so, you most certainly like to plan everything in great detail, therefore timing for you is essential and you're looking for ski resorts with short transfer times. Because, of course, you want to get on that slope as soon as possible! This blog post lists some of the most top-notch European ski resorts close to airports.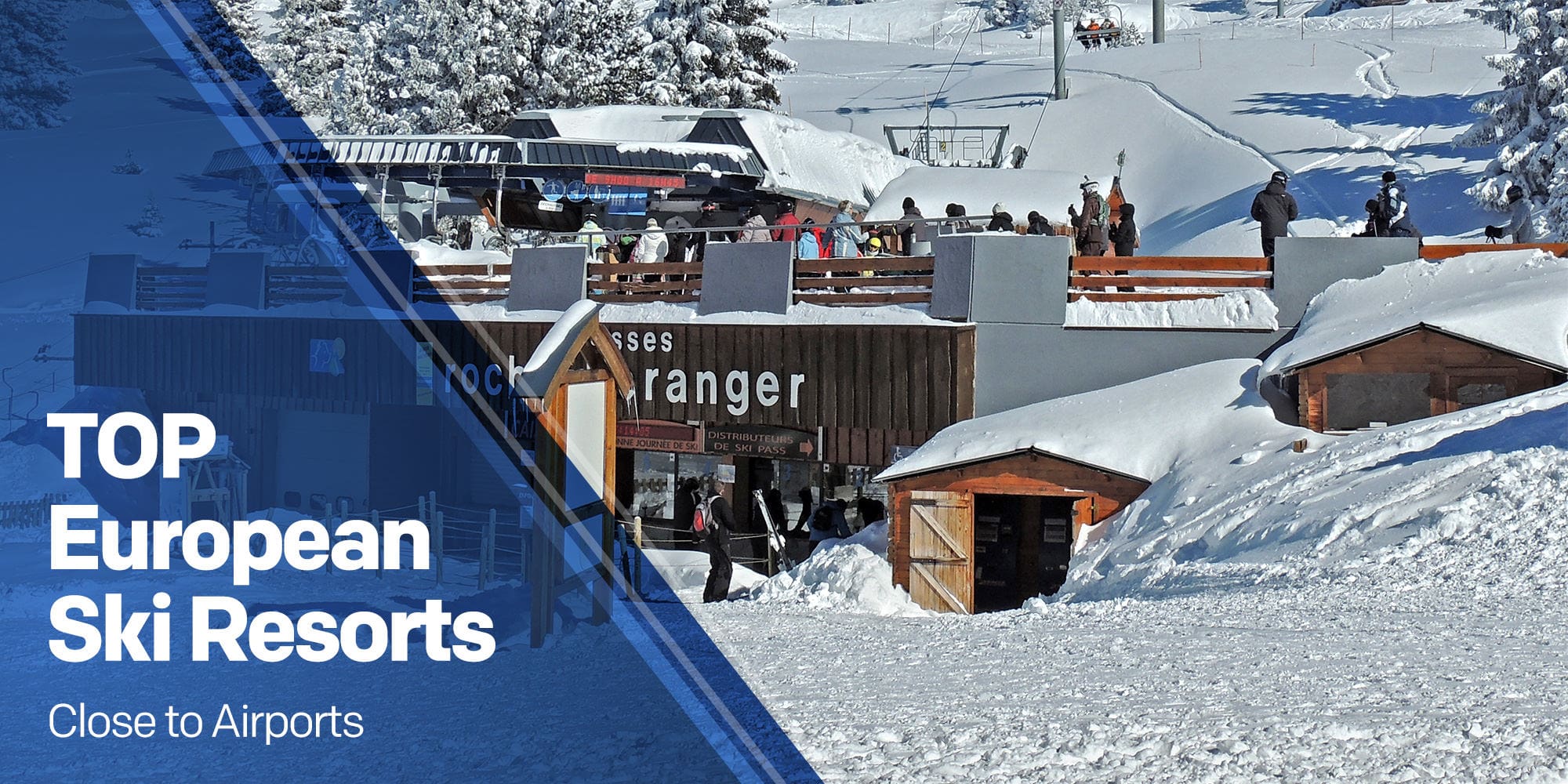 Geneva Airport, Switzerland
Although Geneva Airport is located in Switzerland, it is very close to the French border and serves as the perfect air gateway to the most wonderful French skiing holiday destinations, especially with a quick and reasonably priced airport transfer! And there is another good reason for travelling via Geneva Airport – our return airport transfer will give you access to our brand new ski and snowboard equipment rental service! Order online and don't waste your precious holiday and fun time queuing which can sometimes take up to 4 hours!
Here are the closest French ski resorts with short transfer times from Geneva Airport:
Le Grand-Bornand, Aravis Pass Area, France – this ski resort and picturesque village is part of the Lake Annecy Ski Resorts area. Located only 65 km from Geneva Airport.
Morzine, Portes du Soleil, France – being one of the 14 ski resorts of the Portes du Soleil area, Morzine offers stunning mountain views. Family-friendly and very close to Geneva Airport – 72 km.
La Clusaz, France – a ski resort that has hosted skiers since 1907, yet still managed to preserve the charm of a small village. Distance from Geneva Airport – 74 km.
St Gervais, Ski Pass Mont Blanc, Haute-Savoie, France – well known for its thermal baths since the Roman times, St Gervais – now developed into a modern ski resort – is located only 86 km from Geneva Airport.
Check out also other French ski resorts close to airports that we provide comfy transfers to and from!
Innsbruck Airport, Austria
Innsbruck is called the Heart of the Alps, and the name is well-deserved – it is practically in the middle of an area with many ski resorts close to one another. If you're looking for European ski resorts close to airports, you've found the right spot! During the winter season, this Tyrolian airport, also known as Kranebitten, becomes crowded with skiers, snowboarders and other winter sports lovers, because from here you can get safe and reliable airport transfers to and from the nearest Austrian as well as some Italian ski resorts.
TOP ski resorts close to Innsbruck Airport are:
Seefeld, Austria – once a small farming village, Seefeld has now become one of the most popular ski resorts right next to Innsbruck Airport – just within 18 km distance!
Obergurgl, Austria – located 93 km from Innsbruck Airport, Obergurgl, also called the "Diamond of the Alps" is the highest Austrian parish. Its peaks and glaciers reach the height of 3,500 m!
Selva di Val Gardena, Italy – this winter holiday destination might not be the closest to Innsbruck Airport (approx. 120 km), but if you're aiming for an Italian ski resort, you can easily reach Selva di Val Gardena with a quick

airport transfer

by Alps2Alps.
See other popular ski resorts you can reach by a comfy transfer from Innsbruck Airport!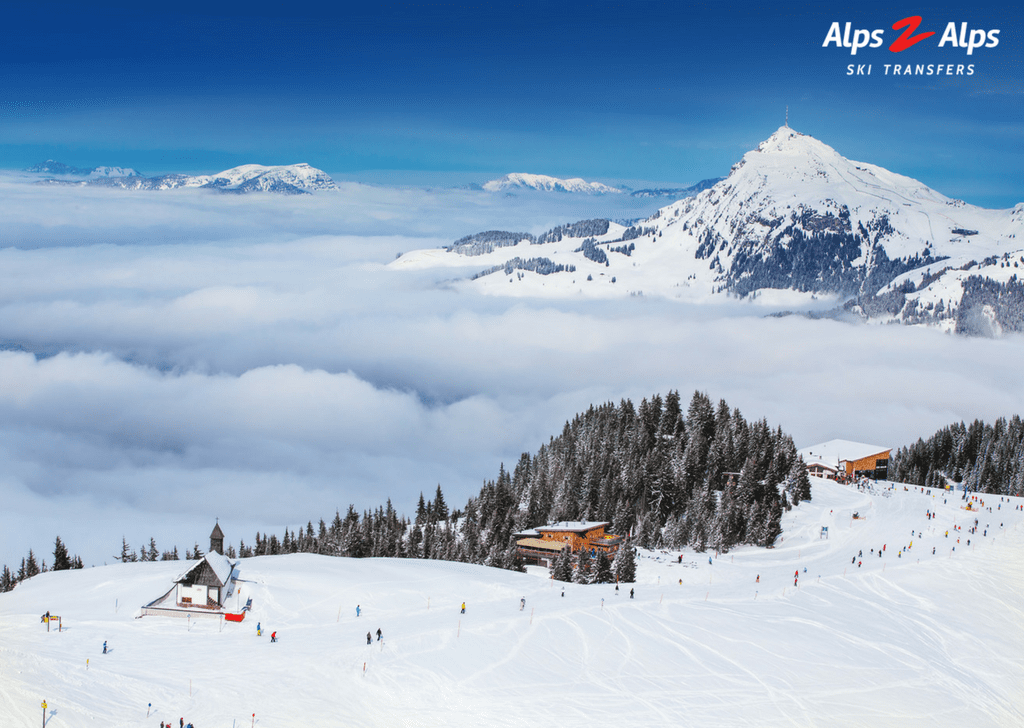 Friedrichshafen, Germany
Bodensee-Airport Friedrichshafen is the third largest airport in Germany's Baden-Wurttemberg. As a destination for many low-fare airlines it is ideal for all budget preferences, therefore this airport has become very popular among winter sports lovers from all over Europe. But even a budget traveller will appreciate a comfy airport transfer that lets you hit the slopes as soon as possible after arriving at the airport.
Here are some of the most popular ski resorts with short transfer times from Friedrichshafen Airport.
Lech Zürs am Arlberg, Austria – considered as the right place to have an epic skiing holiday! Lech, the "Cradle of Alpine skiing," is located 124 km from Friedrichshafen Airport.
Galtur, Austria – it takes only a 140 km drive from Friedrichshafen Airport to get to this family-friendly and peaceful, yet fun ski resort near the naturally charming Galtur village.
Davos, Switzerland – the highest European city, one of the first skiing venues in the Alps, a health SPA and a magical place during Christmas time – all of this just 152 km away from Friedrichshafen Airport!
Enjoy quick airport transfers also from other German airports – Munich and Memmingen!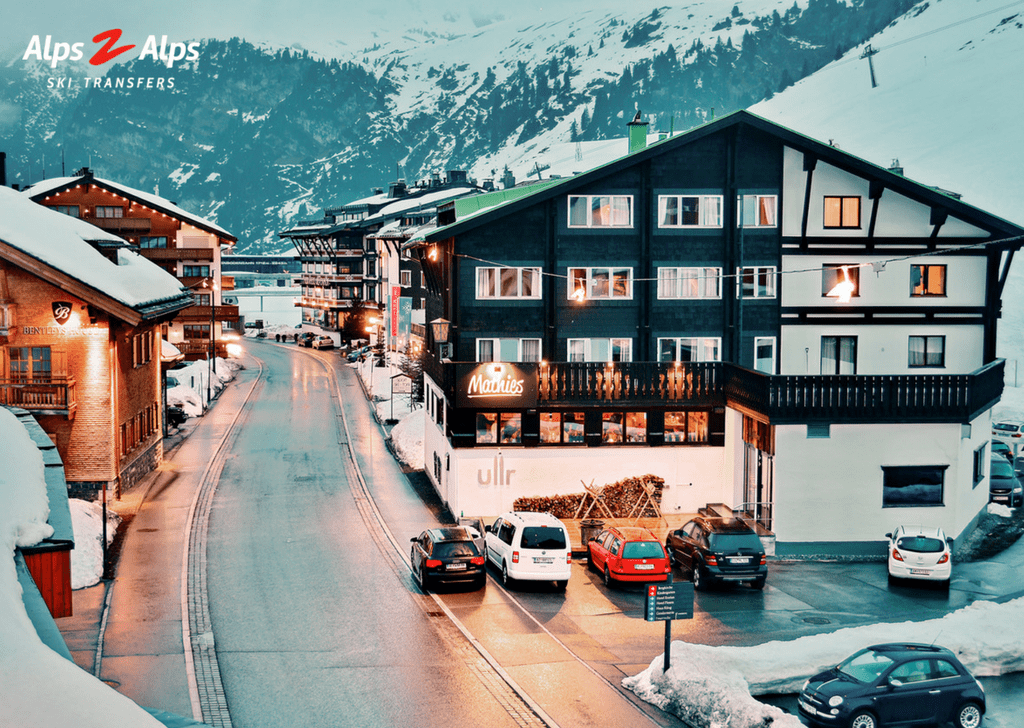 Either you like to plan every little detail as early as possible or you're an impulsive traveller who decides to take a last-minute vacation – you will definitely appreciate getting to your holiday destination as soon as possible. As you can see, there is a wide range of options to find ski resorts with short transfer times. Thinking of travelling to the Alps with your ski gear? We've researched the costs of flying with your equipment and ski rental prices.
We hope you enjoy your holiday and see you on the snowy Alpine slopes soon!