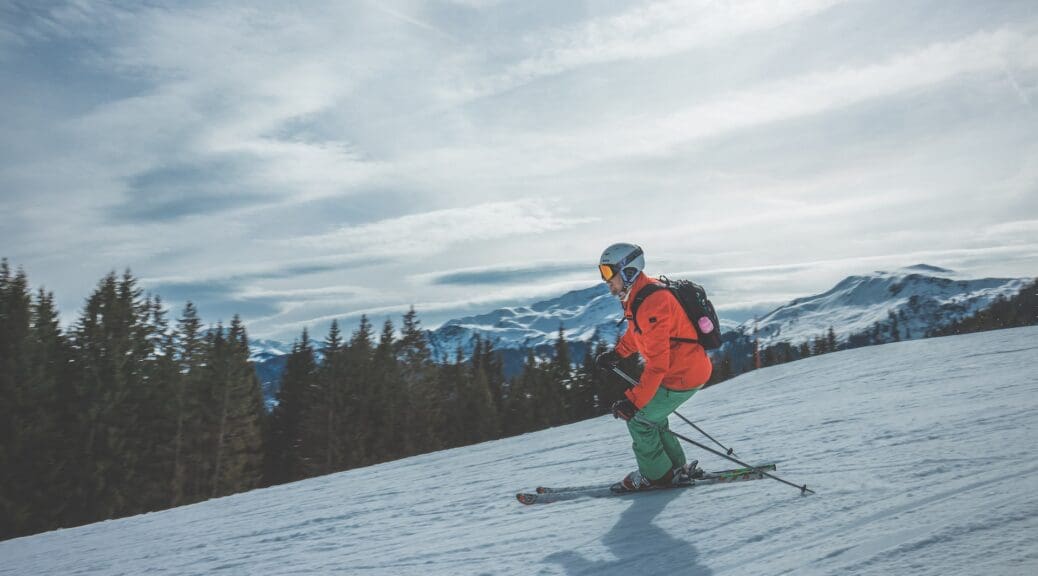 Why Booking Your Next Ski Trip Early is a Slope-Smart Move
Why Booking Your Next Ski Trip Early is a Slope-Smart Move
If you're a snow enthusiast like us, you know that planning the perfect ski getaway is an art form, and timing is everything. In this article, we're diving deep into a strategy that can elevate your ski experience to new heights, including when to book a ski trip.
Hint: as early as possible!
We'll show you why reserving your spot in the snow early is a brilliant move that can transform your ski trip into an unforgettable adventure. So, fasten your ski boots, because we're about to embark on a journey that will have you itching to hit the slopes.
Advantages Booking Your Ski Trip Early
Booking your ski trip early isn't just about beating the rush; it's about setting the stage for an incredible winter escape. Here are some advantages of early ski trip booking: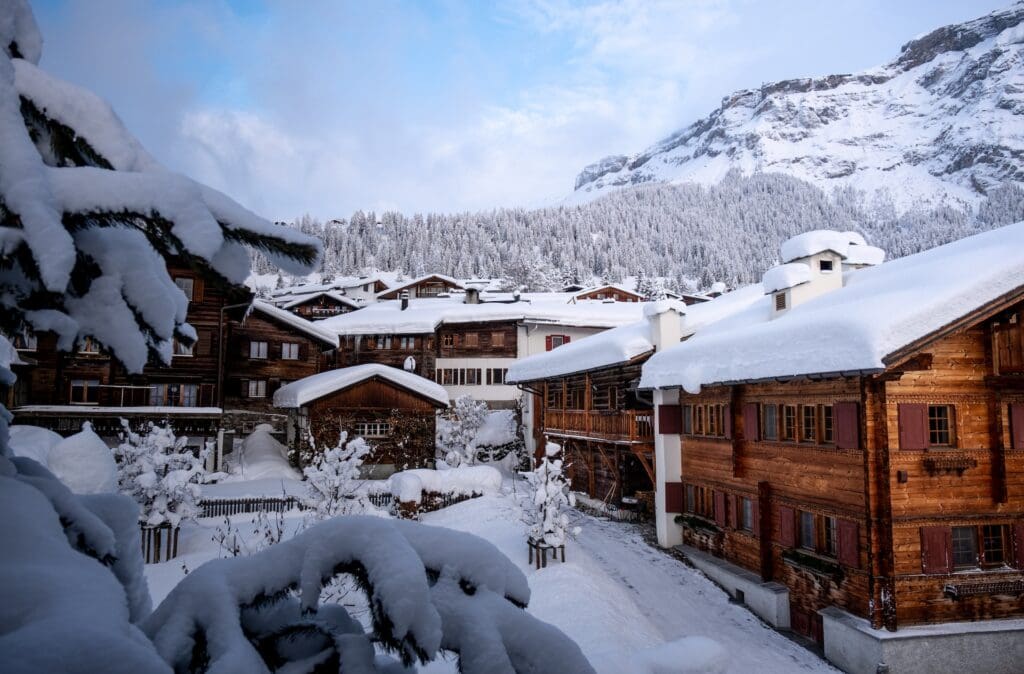 Securing the Best Accommodations
Exclusive Selection
When choosing your ski accommodation, early birds get the cream of the crop. Think cosy fireside cabins, slopeside chalets, or luxurious resorts with spa facilities. These gems tend to fill up quickly, so reserving ahead means you get first dibs.
Prime Location Options
Ski-in, ski-out? Mountain view? Proximity to après-ski hotspots? Booking early lets you choose accommodation that aligns perfectly with your ski dreams.
Locking in Budget-Friendly Rates
Early Bird Discounts
One of the most compelling reasons to book early is the potential for substantial ski savings. Many ski resorts offer early bird discounts to secure your stay at a fraction of the standard price.
Price Fluctuations During the Season
Ski season can see prices skyrocket due to high demand. By booking in advance, you avoid these spikes and your budget remains intact.
Ensuring Availability for Your Desired Dates
Peak Season Demand
Alpine ski resorts, especially the popular ones, can fill up quickly during peak season. Booking early guarantees you won't miss out on your preferred travel dates, especially during the busy periods.
Weekend Getaways vs. Extended Stays
Whether you're planning a quick weekend escape or an extended ski vacation, early booking allows you to secure your ideal trip duration. No need to compromise on the length of your adventure.
Stress Reduction and Peace of Mind
While the idea of a ski trip is exciting, the planning process can often be a source of stress. Booking early, however, can transform your experience into a stress-free endeavour. Here's how:
Eliminating Last-Minute Rush
Planning a ski trip at the eleventh hour can leave you frazzled. By booking early, you can avoid the chaos of last-minute reservations and instead focus on fine-tuning the details that truly matter.
Avoiding Availability Anxiety
There's nothing worse than falling in love with a resort, only to find out it's fully booked for your desired dates. Early booking alleviates this anxiety and ensures you secure your spot in your dream destination.
Preparing for Unforeseen Circumstances
Weather-Related Challenges
Mother Nature can be unpredictable, especially in the mountains. Booking early allows you to plan for potential weather disruptions and make necessary adjustments without stress.
Personal Schedule Conflicts
Life can throw unexpected curveballs. Early booking provides a buffer, giving you flexibility if your schedule changes or conflicts arise.
Now that we've covered the peace of mind that comes with early booking, let's move on to how it empowers you to plan the perfect ski trip tailored to your preferences.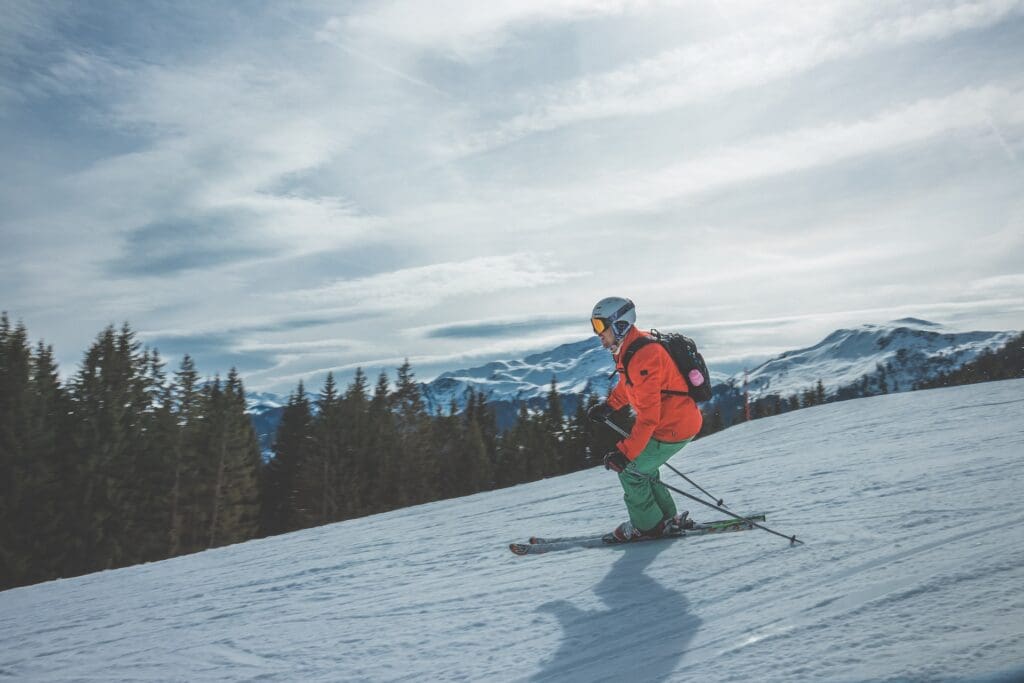 Planning for Perfection
Booking your ski trip early isn't just about securing a spot; it's about crafting a tailored experience that caters to your desires. Here's how early booking helps you plan the perfect ski adventure:
Tailoring Your Ski Experience
Lesson Scheduling
Whether you're a newbie or looking to refine your skills, booking ahead allows you to secure ski or snowboarding lessons at times that suit you. No more squeezing into overbooked classes.
Equipment Rentals
Early reservations extend beyond accommodations; they apply to equipment rentals too. Ensure you have the right gear waiting for you, perfectly sized and ready to hit the slopes.
Coordinating Group Ski Trips
Family Adventures
If you're planning a family ski trip, booking early ensures that everyone in your group gets accommodations close together. Enjoy the convenience of family bonding without compromising on comfort.
Friends' Getaways
When organising a trip with friends, early booking ensures you can secure adjacent rooms or cabins, making it easier to share the excitement and fun.
With early booking, you're not just reserving a trip; you're crafting a personalised adventure that caters to your preferences and the needs of your group.
Have we convinced you to start booking? Good! Now let's explore some snow-sure destinations where your early booking finesse can shine.
Snow-Sure Destinations
When you plan a ski trip early, you gain access to a world of possibilities, including exploring some of the most snow-sure ski destinations in the Alps:
Val d'Isere / Tignes, France
Nestled in the heart of the French Alps, Val d'Isere and Tignes ski resorts offer some of Europe's most reliable snow conditions. With 60% of its 300 km of slopes above 2500m elevation, you're guaranteed excellent skiing throughout the season. What's unique about this region is its proximity to the Italian border, allowing it to benefit from snowfall from the north and the south-east. Couple that with some glaciers, and you have an unparalleled variety of snow-sure slopes.
Val Thorens, France
Val Thorens ski resort proudly holds the title of the highest resort in Europe, at a staggering 3200m. With its elevated terrain and two small glaciers, it's a snow enthusiast's dream. North-facing slopes ensure that snow cover remains consistent, and comprehensive snow-making facilities make it one of the most dependable choices in the Alps.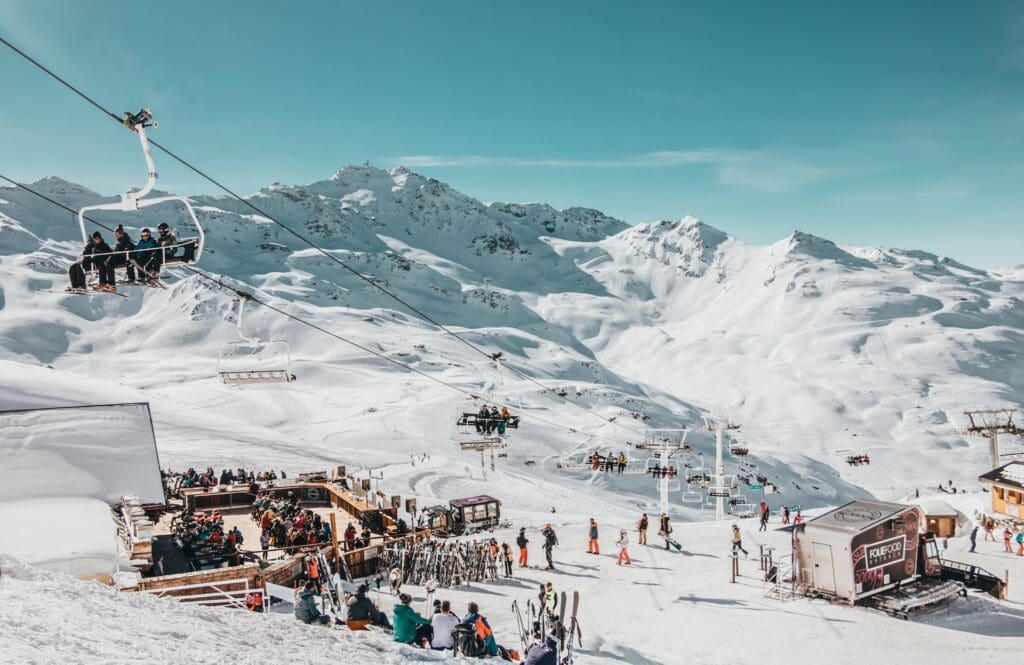 Cervinia, Italy
Cervinia ski resort has a remarkable snow reliability despite its westerly aspect that gets plenty of afternoon sun. The key is altitude, with the village situated at 2050m and slopes extending up to 3450m (or even 3820m if you include Zermatt ski resort in Switzerland). This combination offers high-altitude terrain and some of the best glacier skiing in the Italian Alps.
Hintertux, Austria
While glacier resorts often have limited terrain, Hintertux resort stands out. It offers one of the Alps' premier glaciers and boasts additional non-glacial slopes that are high, shady, and incredibly dependable for snow. Though it may not provide an extensive ski area, Hintertux is a reliable choice year-round for those looking to hedge their bets on skiing in the Austrian Alps.
Saas-Fee, Switzerland
Saas-Fee ski resort may have limited slopes, but it excels in snow reliability. Located in a somewhat dry region of Switzerland, most of its slopes lie between 2500 and 3500 m in altitude, making it the Alps' leader for average skiing height. Additionally, it boasts one of Europe's finest glaciers for those seeking an exceptional snow-sure experience.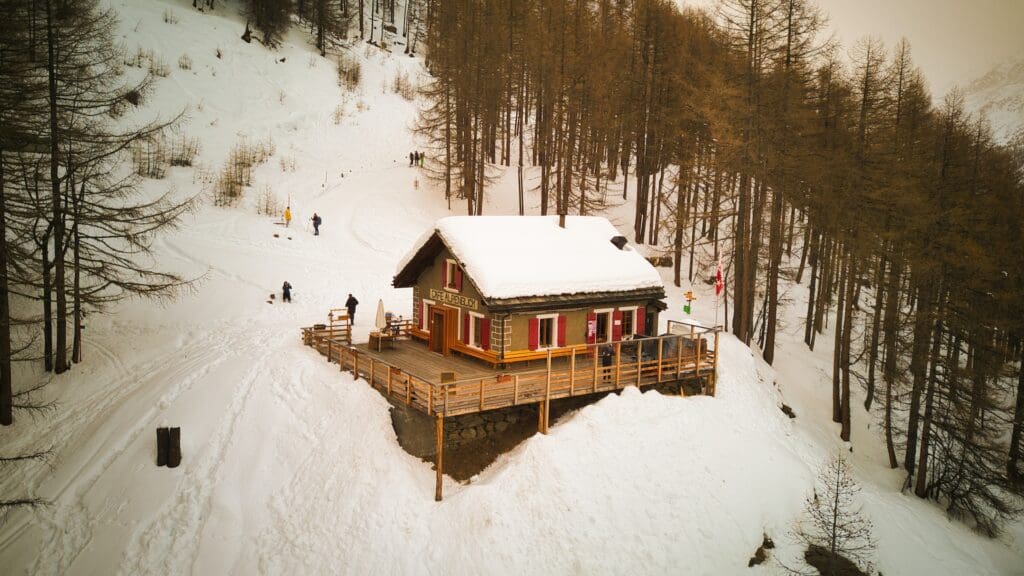 Early Booking Tips and Strategies
Securing the perfect ski trip by booking early requires more than just enthusiasm; it demands a well-thought-out approach. Here are some tips and strategies to ensure your success:
Keeping an Eye on Release Dates
Resort Release Schedules
Many ski resorts release their accommodation and lift ticket availability well in advance. Keep an eye on these release dates, and mark your calendar to be one of the first to book.
Airline Ticket Sales
Don't forget to monitor airline ticket sales. Booking your flights early can save you a substantial amount and ensure you get your preferred travel dates and fly to your preferred airport near to the Alps.
Subscribing to Resort Newsletters
Exclusive Offers
Sign up for newsletters from your desired resorts. Often, they send out exclusive offers and discounts to subscribers, giving you an extra advantage.
Early Booking Promotions
Resorts may announce early booking promotions through their newsletters, allowing you to secure fantastic deals before they reach the general public.
Flexibility in Travel Dates
Consider flexible travel dates. Booking just before or after peak season can lead to significant cost savings and fewer crowds while still enjoying fantastic skiing conditions.
Bundling Packages for Extra Savings
Comprehensive Packages
Look for bundled packages that include accommodations, lift tickets and other amenities. These packages often provide substantial savings compared to booking each element separately.
Additional Perks
Some packages come with extra perks, such as complimentary equipment rentals or spa credits. Take advantage of these added benefits.
Booking Your Ski Transfer
In the realm of early ski trip planning, don't forget a crucial element: your airport transfer.
Advance Booking
Just like accommodations and lift tickets, booking your ski transfer well in advance is a smart move. Secure your spot with a reputable transfer service to avoid last-minute hassles.
Check for Early Booking Deals
Many transfer providers offer early booking discounts. Take advantage of these cost-saving opportunities to stretch your budget further.
A Look at Ski Trip Trends
The ski travel landscape has evolved, with a noticeable shift towards early booking:
Data on Booking Patterns
The Early Booking Surge: Statistical data from ski resorts and travel agencies indicate a significant increase in early bookings. We'll dive into the numbers to see how prevalent this trend has become.
The Race for Peak Dates: Peak season dates, including holidays and weekends, tend to fill up faster than ever. We'll discuss how travellers are vying to secure their preferred dates well in advance.
The Rise of Early Bird Bookings
Year-Round Planning: Early booking isn't limited to a specific time of the year. More travellers are planning their ski trips year-round to take advantage of early bird discounts and secure their spots.
Planning for the Future: Ski enthusiasts are adopting a forward-thinking approach, planning their winter getaways up to a year ahead. We'll explore why this long-term planning trend is gaining momentum.
Seasonal Peaks in Ski Trip Interest
Pre-Season Excitement: Interest in ski trips peaks in the months leading up to the ski season. We'll discuss how early booking allows travellers to channel this excitement into securing their ideal ski vacation.
Last-Minute Rush: While early booking is on the rise, there are still those who opt for last-minute reservations. We'll examine the reasons behind this trend and how it compares to the early booking approach.
Insider's Tips for a Successful Early Booking
Now that you're inspired to book your ski trip early, let's equip you with the insider knowledge and practical tips to make your early booking journey a breeze:
Strategies from Ski Experts
Resort Insights: Reach out to experts in the ski industry, including ski instructors and resort staff. They can offer valuable insights into the best times to book and any hidden gems you should consider for your trip.
Travel Agency Assistance: Travel agents who specialise in ski vacations are well-versed in the early booking process. Seek their guidance to navigate the various options and secure the best deals.
Preparing a Checklist
Budget Planning: Determine your budget early on. This will help you make informed decisions and take advantage of discounts as they become available.
Accommodation Priorities: Decide on your accommodation preferences, such as slopeside vs. village accommodations, and jot down a list of must-have amenities.
Equipment and Lesson Needs: If you need equipment rentals or ski/snowboarding lessons, make a list of your requirements to ensure you secure the necessary bookings.
Staying Updated on Snow Conditions
Weather Forecast Monitoring: Keep an eye on weather forecasts for your chosen ski resort. Early booking gives you the flexibility to adjust your travel plans if conditions don't align with your expectations.
Resort Updates: Subscribe to newsletters and follow ski resorts on social media to stay informed about any changes, promotions, or early booking opportunities.
In conclusion, your ski adventure is just a few steps away. By planning your trip early, you can secure the best accommodations, enjoy budget-friendly rates, and ensure a stress-free experience. Take action today to embark on a winter getaway filled with memorable moments on the slopes. The mountains are calling, and they're ready to welcome you with open arms.