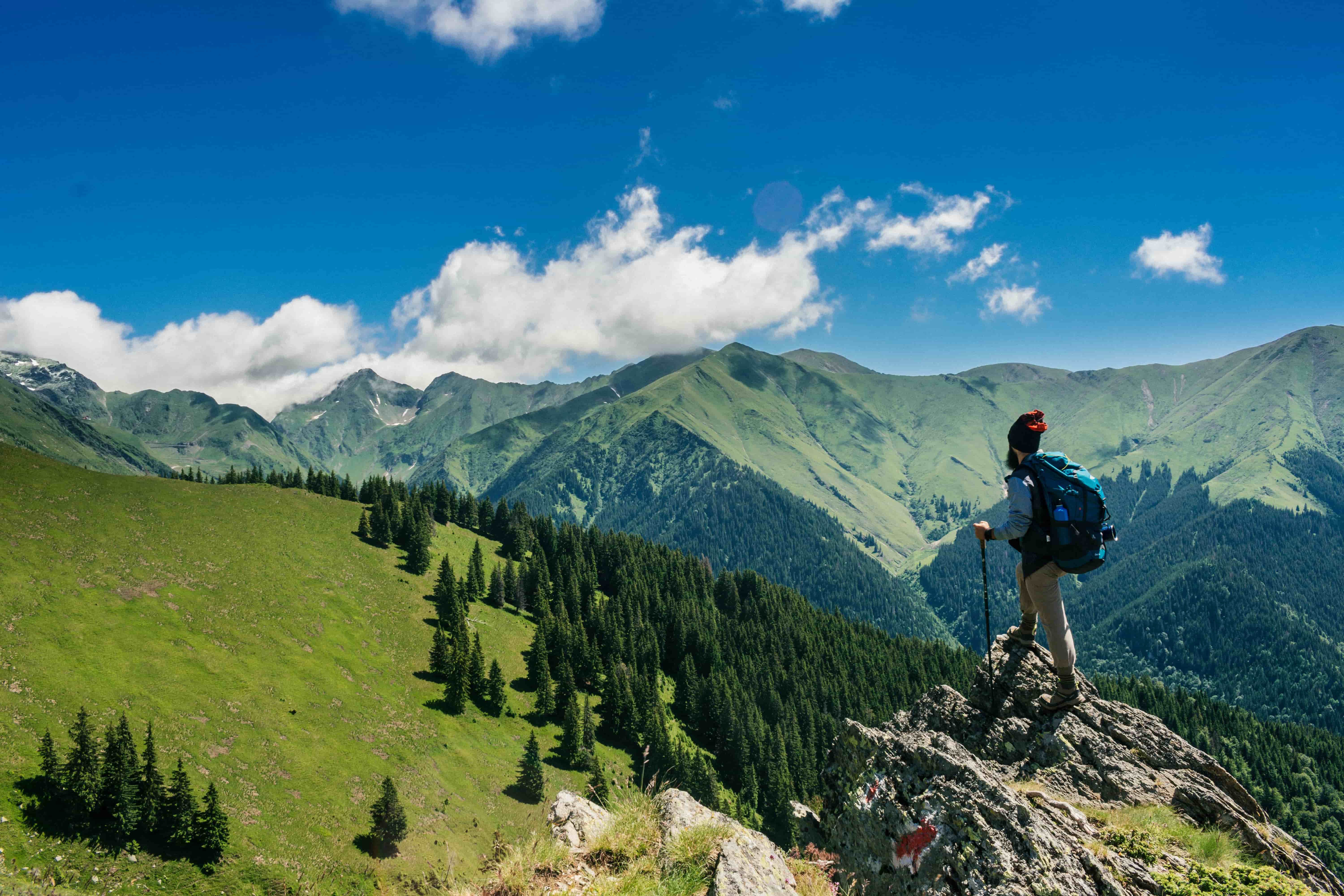 The Walker's Haute Route: Alps Summer Hiking
The Walker's Haute Route: Alps Summer Hiking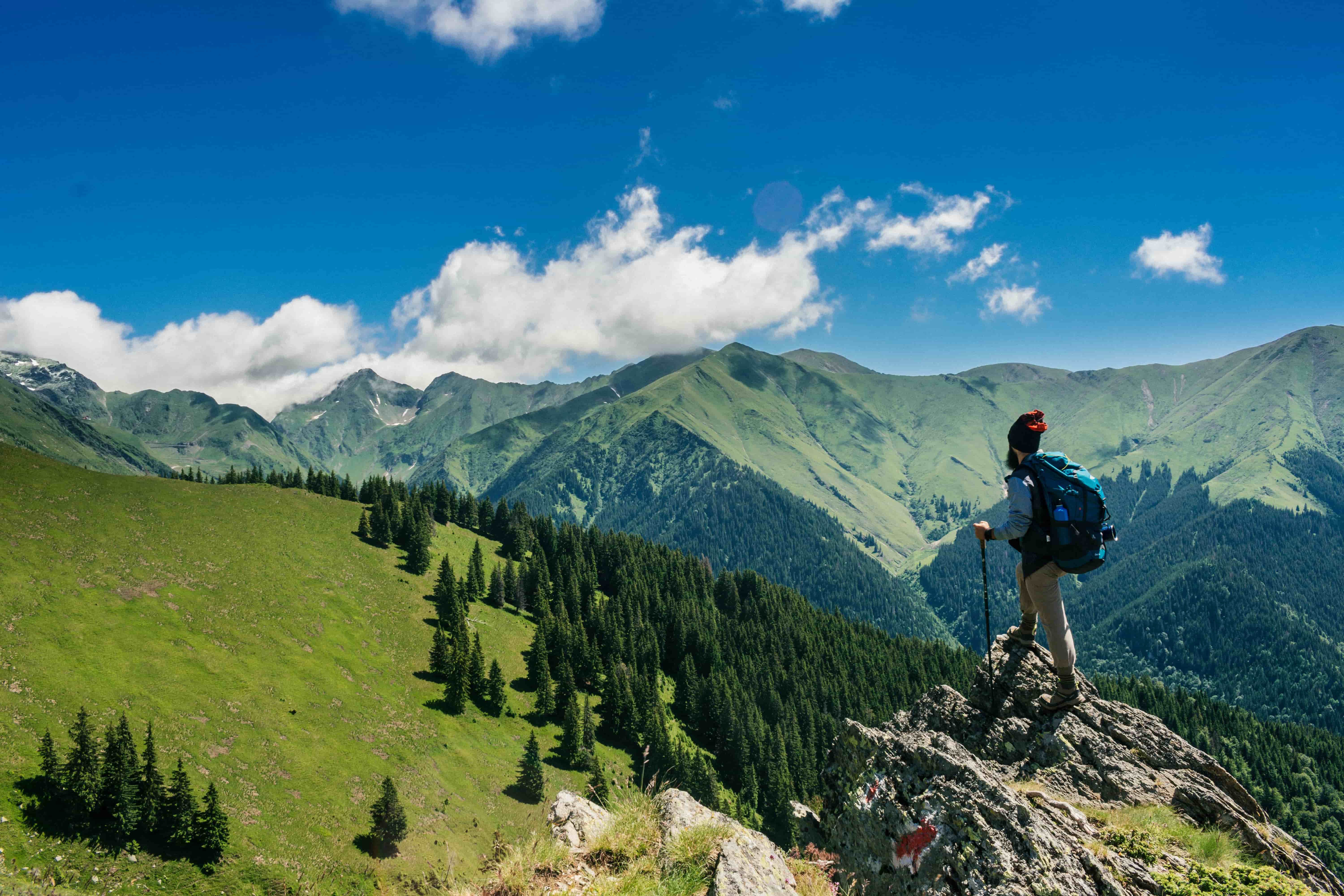 Following on from our previous blog, hiking the Mont Blanc Trail, we're continuing our summer hiking series with another challenging, multi-day hike in the Alps.
The Haute Route is one of the most famous hiking trails in Europe. Passing through glaciers, green valleys and picturesque villages over 10-14 days, this route promises beauty and variety in abundance.
To find out what it takes to complete this impressive hike and discover the rewards, here's what the walker's haute route in the alps entails.
The Walker's Haute Route Highlights
Like the famous cycling event of the same name, the Haute Route for walkers consists of spectacular alpine scenery, dramatic peaks and challenging inclines. Originally a mountaineering route which could be attempted by skiers (known as the Classic Haute Route) the hiking route is referred to as The Walker's Haute Route.
Travel the route from Chamonix to Zermatt to take in one of the best hiking routes in the Alps.
Here are some of the highlights;
That first sight of the impressive Matterhorn coming into view
Relaxing in beautiful alpine meadows
Incredible panoramic views
Crossing 11 well-known mountain passes
Now for some practical information;
The Haute Route at A Glance
Here's some key stats to help you get to grips with the route;
Distance: 200 km/ 120 miles
Highest point: 2,987 metres
Average incline: 15,200 metres
Ascents: 12,000 metres
Descents: 10,000 metres
Highest pass: 3000 metres
Average day: 10-15 km over 6-8 hours
How Long Does It Take to Hike the Haute Route?
For most walkers, the Haute Route takes between 10 and 14 days to complete. It all depends on how fast you plan to walk and whether you stop for rest days at any point.
Think about how many miles and hours you can comfortably walk in a day and start planning from there. Don't forget to factor in steep inclines that may slow you down!
It is possible to skip certain sections by taking a cable car or train if you're short on time.
How Many Miles is the Haute Route?
The Haute Route starts in Chamonix in France and travels all the way to Zermatt in Switzerland through the French and Swiss Alps. The route is approximately 120 miles or 200 km.
When is the Best Time to Walk the Haute Route?
Hiking season usually starts mid-June and continues through to mid-September.
In winter, most of the route is covered in snow and would be too dangerous to trek. Skiers and mountaineers follow the Classic route instead which is higher in altitude and crosses several glaciers.
June – Watch out for icy patches which can cause accidents.
July – Enjoy quiet paths but be prepared for afternoon storms.
August – The warmer weather attracts crowds, making this month a little busier. However, catching the wild alpine flowers in bloom is well worth it.
September– This month is quieter but be prepared for cooler nights.
October – It is possible to hike the route in early October but some of the accommodation options close at the end of September.
Travel Information
Getting to Chamonix, the starting point for the hike is simple. Here's a couple of options;
The closest airport to Chamonix is Geneva International Airport. A transfer to Chamonix takes around 1 hour 45 minutes depending on traffic.
Alternatively, you could travel to Chambery Airport. From there, it's a 1 hour 55 minute transfer to Chamonix.
Haute Route Tour with a Guide
There are many different tour guides to choose from when it comes to hiking this route. If you plan to use a guide, do your research beforehand and check the reviews to make sure you're getting the best deal.
Hiking the Haute Route Without a Guide
The trail is well sign-posted throughout, making it possible to attempt the route independently. Follow the red and white stripes to stay on track! It's a popular hike during summer so you won't be alone if you come into any difficulty.
However, you will need to take a map, compass and safety equipment to be on the safe side. Watch out for warning signs about falling rocks or narrow paths and never hike alone.
Accommodation for the Haute Route Trail
You will find strategically placed accommodation options along the trail. Here's an explanation of the different types of accommodation available;
Camping – The cheapest option for budget hikers, camp under the stars and really appreciate the beauty of your natural surroundings.
Mountain huts – These traditional huts may be basic, but they are a great place to meet other hikers and participate in the spirit of the trail.
B&Bs – A step up from a hut, you will find friendly bed and breakfasts along the route.
Hotels – For those looking for a little extra comfort, there are hotels of all price ranges to choose from.
We recommend booking your accommodation in advance as the best places can get booked up during busy periods.
How Much Does The Haute Route Cost?
It's possible to complete the Haute Route on a budget. It just comes down to your choice of accommodation, meals and whether you travel with a guided group.
Guided tours include all of your food and accommodation and can be costly. If you hike independently, it's fairly easy to keep costs down.
Top tip: Travel midweek to make big savings. Midweek transfers to the Alps can cut costs almost in half!
Training for the Haute Route
We're not going to lie to you – this route is tough. However, that doesn't mean you have to be a professional mountaineer to complete it.
With some decent hiking experience behind you and a training plan in place, this trek will be an incredible experience.
You will be walking around 6-8 hours a day for 2 weeks with challenging inclines. To prepare, start early with long hikes, running, climbing and gym time.
Walkers Haute Route Packing List
Some guided tours will carry your luggage for you. If you're hiking without a guide or camping you will be carrying your own equipment. For this reason, it's important to pack light.
Here's a basic Haute Route hiking packing list;
Clothing:
Daypack
Sturdy hiking shoes
Rain wear
Warm clothing
Extra underclothing and hiking socks
Sleepwear
Casual evening wear
Swimsuit
Additional items:
Water bottle
Sunglasses and sun protection
Trekking poles (optional)
Headlamp
Travel towel
Toiletries and first aid kit
Sleeping sheet
Smartphone and camera
Journal
Maps, compass and safety equipment
Remember, when it comes to packing, less is more!
The Chamonix – Zermatt Haute Route Hiking Itinerary
We've broken down the different stages of the route;
Day 1: Arrive in Chamonix
Chamonix in France is located in the Haute-Savoie region bordering the Massif of Mont Blanc in Italy and the Monte Pass in Switzerland. Spend the day exploring and preparing for your hike.
Day 2: Argentière to Trient
Start your hike by climbing the Col de Balme at the Swiss border for breathtaking views of Mont Blanc before descending into the Trient Valley.
Day 3: Trient to Champex
Hike over the Fenêtre d'Arpette between icy glaciers to reach green alpine meadows and woods.
Day 4: Champex – Le Châble
Walk through Swiss farming villages to reach Le Châble.
Day 5: Le Châble – Cabane du Mont Fort
Hike up though villages and forests to reach your cabin for the night.
Day 6: Cabane du Mont Fort – Cabane de Prafleuri
This is a challenging day that's well worth the effort for stunning panoramic views. See the impressive Grand Massif as you cross the Col de Louvie.
Day 7: Cabane Prafleuri – Arolla
Cross two mountain passes among some of the highest peaks in the Alps before descending into Arolla.
Day 8: Arolla – La Sage
This stage is a more relaxing part of the trek as it passes the wonderful blue lake, small traditional villages and wooded sections.
Day 9: La Sage – Cabane de Moiry
The Cabane de Moiry has an unmissable view of the Moiry icefall.
Day 10: Cabane de Moiry – Zinal
Travel through alpine meadows above blue waters before making the steep descent into Zinal.
Day 11: Zinal – Gruben
Reach the hamlet of Gruben through forests and alpine meadows.
Day 12: Gruben – Europahutte
After climbing up to the rocky Augstbordpass, make your way to Europa hut for the night. This stage is known as Europaweg, famed for being extremely steep!
Day 13: Europahutte – Zermatt
Follow a high mountain path for excellent views of the Matterhorn. Cross the longest hanging bridge in the world to reach Zermatt, your final destination!
Start Your Summer Adventure with Alps2Alps
From Mont Blanc to the Matterhorn, the Alps during the summer offer fantastic adventure activities for outdoor nature lovers!
Start your summer hiking trip right with a hassle free transfer to Chamonix. With great midweek deals, friendly drivers and a handy app, Alps2Alps is your first choice for transfers to the Alps.
Head to our transfer booking page to kickstart your summer adventure!