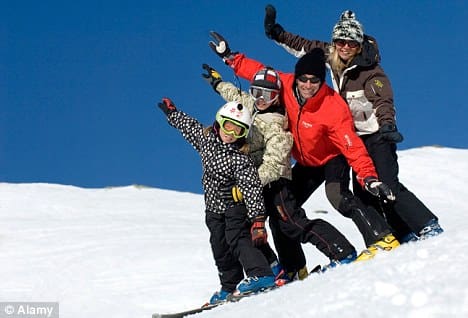 Family Skiing Holidays In The Alps
Family Skiing Holidays In The Alps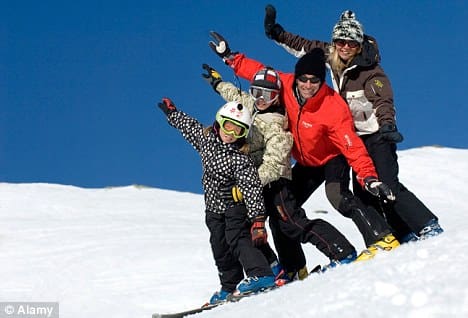 If you want an amazing family winter vacation, you should plan it at one of family-friendly ski resorts that heartily welcome kids of all ages. In this article we have selected some ski destinations providing kid-friendly facilities to make you feel comfortable and happy during your winter holidays!
Courchevel (France)
Courchevel is a classic ski area located in the French Alps, makes a part of Les Trois Vallées, the largest ski area in the world. The resort has been recognized as a perfect ski vacation spot offering plenty of benefits for families with kids. In Courchevel you can take advantage of family ski pass prices, organize kid's parties, as well as other different entertaining activities to keep children busy, while you are enjoying the slopes. Your children, depending on their age, will experience adventures and fun in the Maison des Enfants play area in Courchevel Village or attend the P'tits Pralins de Moriond kindergarten in Courchevel Moriond. There is a nursery for the smallest family members as well. Courchevel provides a number of skiing areas specifically designed for children – a completely closed and absolutely secured ski terrain equipped with its own lifting system, qualified and dedicated ski instructors who will teach and encourage your kids and make them remember their first steps on the snow.
Obergurgl (Tirol, Austria)
Snowsure, with traditional cozy Tyrolean atmosphere and hospitality, the resort of Obergurgl is the place, where families with young children are warmly welcome to discover the beauty of winter and a whole range of snow sports to suit all ages and preferences. The ski season at Obergurgl lasts from mid-November to early May, and there is nothing better than lovely sunny days of March and April. Well-maintained and gentle slopes are perfect for beginners and intermediate skiers. 24 modern lifts provide access to to trails and pistes, almost eliminating the queues and making Obergurgl a much more attractive ski option for families with youngsters. The Nederhütte bar and restaurant is an ideal setting for apres-ski. Making a reservation you will enjoy family-friendly atmosphere, good food, drinks, as well as live music and dancing till late hours. In addition, once a week you can go for night skiing and family-friendly party up the mountain. Kids from age three are more than welcome to join Bobo Mini Club offering outdoor activities or Bobo kindergarten for indoor fun.
Arosa (Switzerland)
Swiss ski resorts are known for their family-oriented atmosphere, sunshine, deli food and guaranteed incredible memories, fun and excitement. Switzerland offers plenty of resorts to satisfy everyone – from those who are trying the skis for the first time, to most pro skiers and snowboarders, as well as everyone else in between. Arosa ski resort is smaller compared to other popular ski destinations, but its smaller size appeals to families with children and  people aged over 40s. The resort of Arosa has received the "Families Welcome" award in recognition of its family-friendly services and infrastructure. The Arosa Junior Club welcomes young skiers and snowboarders to teach them basic skills necessary for skiing and having fun on the slopes. The ski kindergartens provide easy to use "magic carpet" lifts, making the introduction to winter sports easy, safe and enjoyable as possible. Hotels and dining places offers special menus and activities to make little guests feel comfortable and entertained.