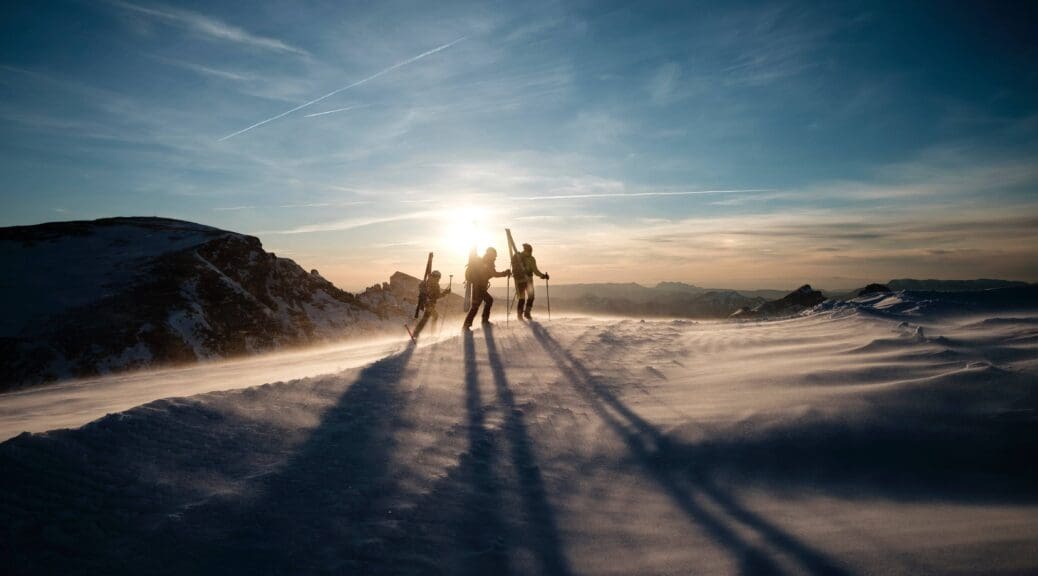 Budget Ski Holidays for Young Adults: Discover the Alps
Budget Ski Holidays for Young Adults: Discover the Alps
Ski holidays are an exhilarating way to embrace the winter season and enjoy the great outdoors. However, the high costs can sometimes keep young people off the slopes.
But did you know that with some planning and savvy choices, you can hit the slopes without breaking the bank!? In this blog, we'll explore tips and tricks to help you enjoy a budget-friendly ski holiday without compromising on fun and adventure.

The best ski resorts for young adults in Europe
There are plenty of budget-friendly ski resorts across the Alps that cater for group ski trips.
In the French Alps, try Tignes, Les Deux Alpes or La Clusaz which is a great ski resort for beginners on a budget.
In the Swiss Alps, Grindelwald offers cheaper prices than its neighbouring resorts, without compromising on ski quality.
In the Austrian Alps, Söll stands out as one of the cheapest ski resorts around. Its lively après is hugely popular thanks to its cheap bars which stay open late into the night.
Or, if you want to visit the Italian Alps, visit Livigno for tax-free prices.
What to look for in the best ski resorts for young people:
A resort with a vibrant nightlife scene and great happy hour deals
A variety of terrain and ski slopes for all abilities in your group
Resorts that organise ski festivals and music events to visit after dark
Affordable accommodation options like hostels and budget ski hotels
Easy accessibility and good transport links
Alternative activities and winter sports for when you need to take a break from the slopes
Options for the skiers and snowboarders in your group
A high-altitude resort for a good chance of snow cover
You may also like: Affordable ski holidays in Europe

Tips for group skiing on a budget
Find our top tips for planning a cheap ski holiday that all your friends will be talking about for seasons to come.
Choose Off-Peak Times
Ski and snowboard resorts tend to be less crowded during off-peak times, which means lower prices for accommodation, lift tickets and rentals. Consider planning your ski trip during the early or late season when prices are generally more affordable.
Weekdays typically have fewer visitors compared to weekends, making it a smart choice for those seeking budget-friendly options.
Look for Ski Deals
Many ski resorts offer package deals that bundle accommodation, lift passes and cable car tickets. These packages can provide significant savings compared to booking everything separately. Keep an eye out for early bird discounts and last-minute ski deals to snag even better offers.
Consider Staying Off-Site
Accommodation within ski resorts can be costly but skiing doesn't have to be about fancy catered chalets. To save money, look for lodging options in nearby towns or villages. Many resorts offer shuttle services making it convenient to access the slopes. Hostels, cabins or holiday rentals can be excellent alternatives that won't break the bank.
Track Down Group Discounts
Travelling as a group of friends can save you big time. Many ski resorts offer group discounts on ski lift passes, ski lessons and equipment hire. Gather your ski buddies and inquire about group rates to maximise your savings and share the excitement of the slopes.
Pack Your Own Food
Eating out at ski resorts can add up quickly. To save money, pack some snacks and simple meals that can be prepared in your accommodation. Having breakfast at your hotel and taking a packed lunch means you can splurge on a nice dinner after a long day on the mountain.
Explore Multiple Resorts
Instead of staying at one resort for your entire trip, consider exploring different resorts in the area. Many ski areas have several resorts within close proximity. Take advantage of this by buying multi-resort lift passes, giving you the opportunity to experience a variety of slopes without the added cost of separate passes.
You may also like: Best student ski trips in Europe
Hunt for Equipment Deals
If you're an avid skier and plan to hit the slopes more than once, investing in your own equipment might be cost-effective in the long run. Look for end-of-season sales or consider buying second-hand equipment. If buying your own isn't an option, renting skis for the entire season or booking in advance online can often save you some money compared to on-the-spot ski hire.
Consider Ski Passes
Some ski areas offer season passes or multi-day passes that can significantly reduce the cost per day. If you plan on skiing for more than a few days, these passes can be a great investment. Calculate the per-day cost to see if a pass makes financial sense for your trip.
Book a cheap ski transfer
To get from plane to piste quickly and cheaply, a transfer is a great option for larger groups.
At Alps2Alps, we offer affordable ski transfers for groups of all sizes. Whether you're a group of 8 or 52 – we'll get you to your resort without the hassle.

Book a budget ski trip for young adults
Skiing can be a thrilling experience for your first time away with friends – without emptying your wallet. By planning ahead, looking for deals and making wise choices, you can have the best skiing holiday for young adults on a budget.
So gear up, hit the slopes and embrace the adventure!