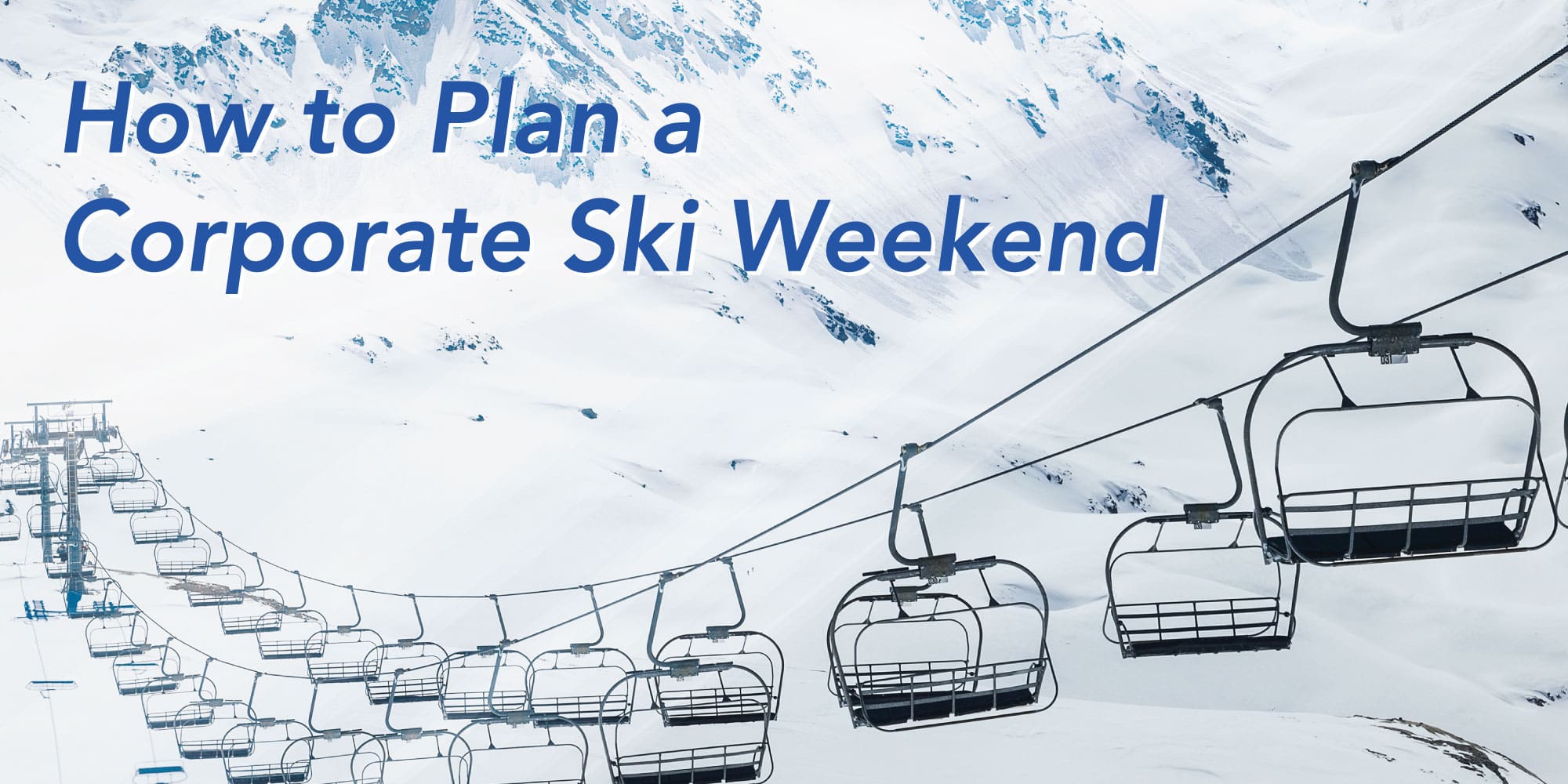 How to Plan a Corporate Ski Weekend
How to Plan a Corporate Ski Weekend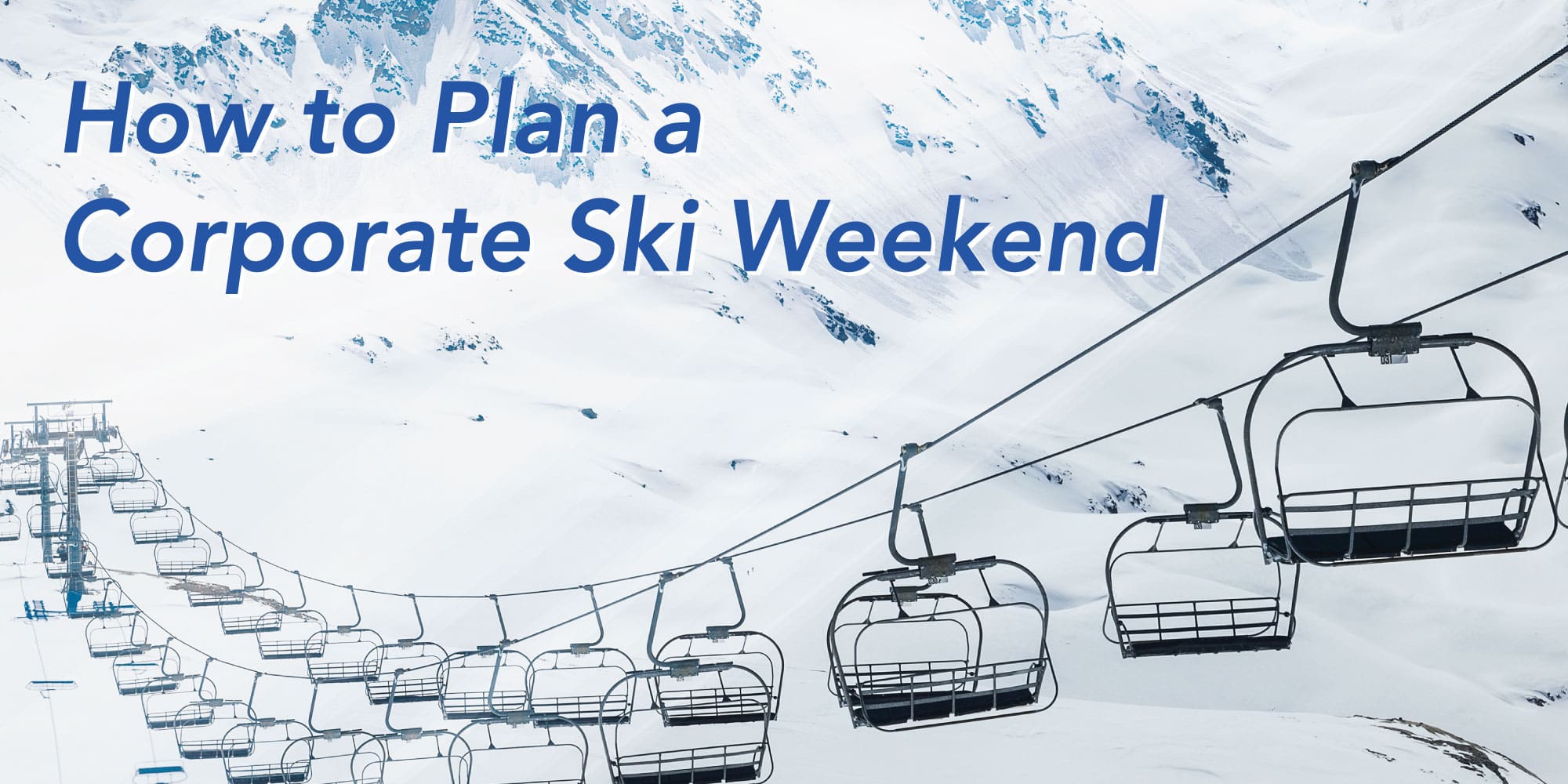 So, you've been faced with the challenge of organising work's skiing holiday.
Ski weekends can be useful for many reasons. You can promote good working relationships, or build bridges with new clients.
But, how to go about planning it? There's a lot of people to organise, and not enough options to keep everyone happy.
Fear not. Here's our guide on how to plan a corporate ski weekend.
Work Out What You're Looking For
It's important to have a clear picture of the type of trip you want while you're planning it.
What type of corporate ski trip are you planning? Is it a team building holiday? Are you trying to impress or woo potential clients? Is the goal to motivate or reward your staff?
Make sure you plan your ski weekend in line with what you want.
If you're trying to promote good relationships in the team, organise plenty of entertainment off the slopes.
Choose the resort in accordance with what you want from this ski weekend.
Best Resorts for Corporate Holidays
So, where are the best resorts for corporate ski trips?
Destination is key!
If you're looking to impress a client with glitz and glamour, head to Switzerland. For the all-round entertainment factor, head to a French ski resort.
Here's our picks for the best ski resorts for corporate ski trips:
Arosa, Switzerland
St Anton, Austria
Courmayeur, Italy
Courchevel 1850, France
Verbier, Switzerland
Morzine, France
St Moritz, Switzerland
Ischgl, Austria
Cortina d'Ampezzo, Italy
Chamonix, France
Remember, it will be an impossible task to please everyone, so don't try. But, if you have to sacrifice some high altitudes for more all-round entertainment or the VIP experience, so be it.
Choose a resort which has equal opportunities for both skiers and snowboarders. You don't want to aggravate the rivalry even more!
If you're really trying to impress an important client, heading to one of the more futuristic resorts can't hurt! Why not seal the deal in one of the world's most high-tech ski lifts?
Have a Budget
When planning a corporate ski weekend, it always helps to have a price per head in mind.
Obviously, chances are you'll deviate from this. Even if only a little bit. But, it can't hurt to set out your budget beforehand.
Be on the lookout for any discounts! Many providers will reward larger groups with money off.
Choose the Date Wisely
You've been posed with the near-impossible challenge of finding a date which works for everyone.
If you work for a smaller team, lucky you!
Avoid going during peak times such as the school holidays. Peak times mean higher prices, crowded slopes and more queuing.
It's best to miss peak times entirely, so head when the season is just beginning or ending. Plenty of ski resorts are open late into the summer, or even all year round!

Don't Forget Accommodation
Once you've worked out where and when you're going, it's time to choose accommodation.
A bad night's sleep can ruin the whole trip!
An unfortunate consequence of being given the role of organiser means having to deal with those who drop out. So, if the numbers aren't set, choose accommodation which allows you some flexibility.
For shorter trips, hotels are usually the preferred option. Make sure you know you'll be getting your money's worth, and everyone will be accommodated for.
Think About Levels
Not everyone on the ski trip will have the same level of skiing ability!
So, categorise people into groups. Those who need beginner slopes will have plenty of company.
Meanwhile, those with a taste for adrenaline can venture off-piste together.
This works better for large groups. With smaller groups, there's a danger of someone being left on their own.
Best Activities for a Corporate Ski Weekend
Particularly if this is a team building weekend, organise plenty of activities. The mountains are the ideal location to reward your staff!
If you're trying to get your team to know each other better, sociable games are must! Particularly if you're splitting the group by skiing level, winter sports activities are a must to bring everyone together again.
Activities such as ice skating or sledding will see everyone interacting in a laidback environment.
Skiing is the ideal activity to promote good working relationships! Split the group into teams to see who can complete the most runs. The losers have to buy the first round!
For a ski weekend focused around clients, restaurants and bars are the perfect place for networking! Impress a potential client by taking them somewhere that sources locally produced food and wine.
Where better to woo a client than on the slopes, surrounded by some stunning Alpine scenery?
Plan the Day
You only have two days on the slopes, so make each second count!
Planning the days by making a rough itinerary gives you the best chance of getting the most done.
Don't listen to too many opinions, as this can over-complicate things.
Make sure you head to après-ski! This will be the most sociable part of the day, and a great opportunity for networking or building stronger relationships.
Try Not to Go Overboard
This is particularly relevant if you're attempting to impress a potential client.
Corporate ski weekends can be about glitz and glamour if you choose, but nobody will thank you for going too far!
Try and stick to the plan you've previously organised!
Choose the Right Transport
Choose a resort close to the airport to ensure you spend the least amount of time travelling.
Public transport will involve many changes and waiting around, so avoid this at all costs!
Make sure you can rely on your transfer to get you to the resort in the shortest time possible. Alps2Alps offer an affordable, reliable service to and from all major destinations in the Alps. Find your low-cost transfer here!