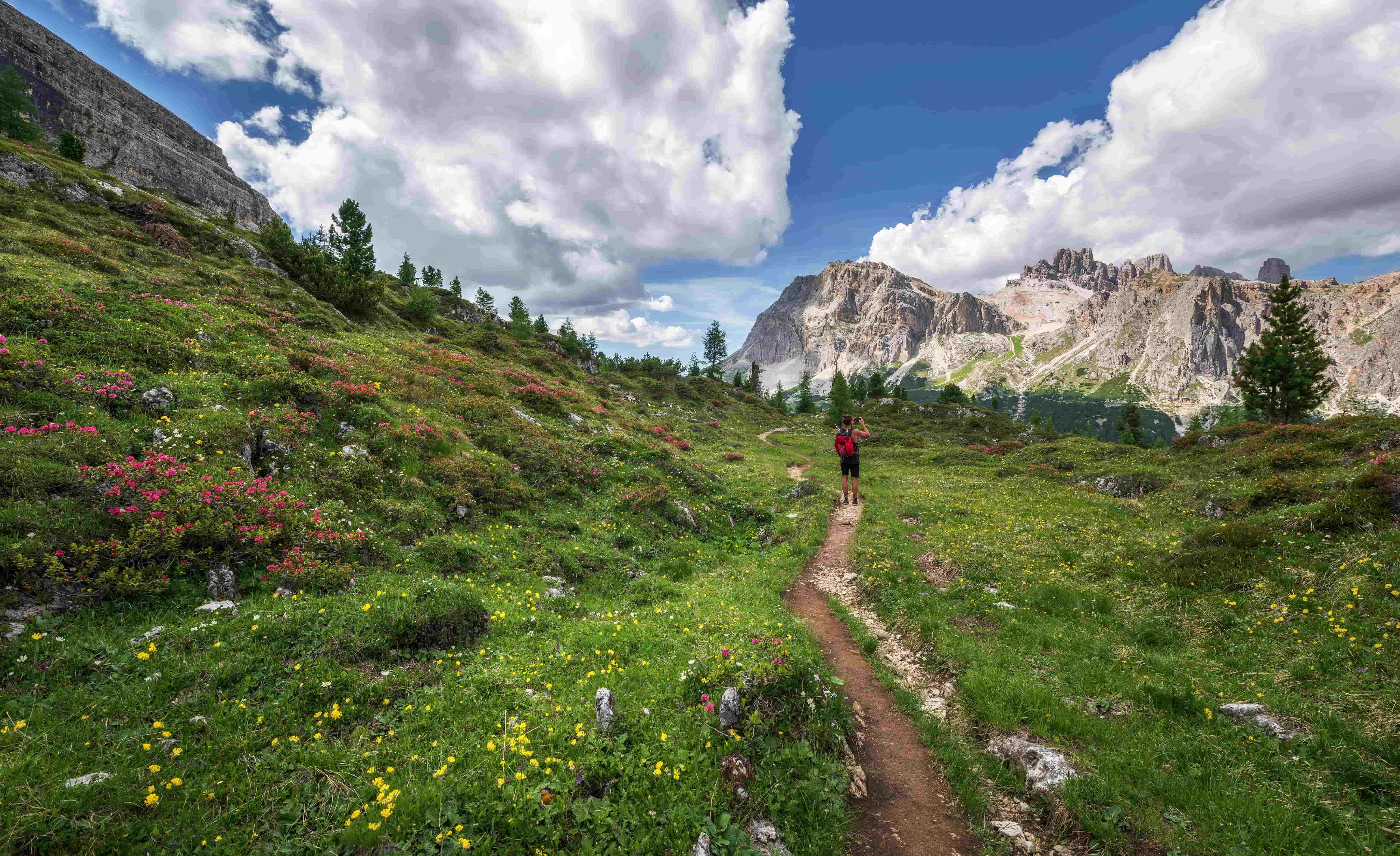 The Tour du Mont Blanc Hike: Your Alpine Summer Challenge
The Tour du Mont Blanc Hike: Your Alpine Summer Challenge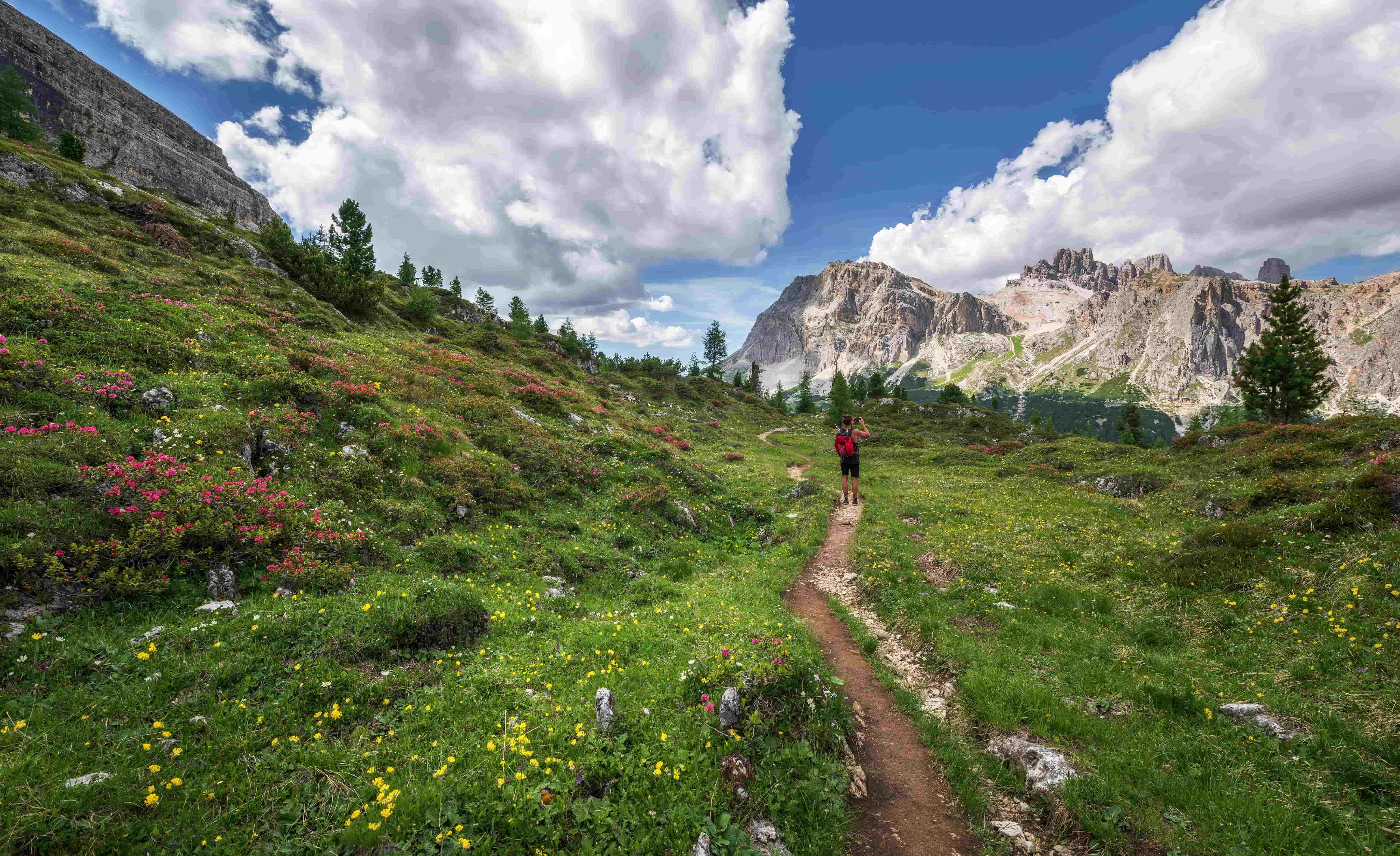 Looking for your next alpine adventure? Pack away your skis and dig out your walking boots, we've got a summer challenge for the most intrepid of holidaymakers.
There are several well trudged Alpine hiking routes to choose from, including the Haute Route which travels from Chamonix to Zermatt. We've picked a long distance route with incredible views and interesting sights to see along the way. Covering France, Italy and Switzerland, you get a little bit of everything on this exploration of Mont Blanc.
We've put together an itinerary covering the highest peaks of Mont Blanc. To experience the full beauty of the area, the Tour du Mont Blanc hike is the perfect adventure.
Time to get planning…
Mont Blanc Hike: Key Information
Here's some essential stats to know before attempting the trek;
Distance: 170 km
Ascents and descents: 100,000 m
Time taken: 8-12 days
Tour du Mont Blanc Route Highlights
Here's just a few reasons we think the Mont Blanc hiking route is a great way to discover the Alps during summer;
Incredible mountainous views
Experience Mont Blanc from all sides
Visit three countries in one trail
Tour du Mont Blanc Trail: Where to Start
Chamonix is an ideal place to start your summer alpine adventure. Chamonix in France is located in the Haute-Savoie region and borders the intersection of the Massif of Mont Blanc in Italy and the Monte Pass in Switzerland.
The Aiguilles de Chamonix valley mountain chain towers over the town, providing a spectacularly dramatic setting. From glacial lakes to cascading waterfalls, summer in Chamonix is an outdoor-lovers adventure playground!
It's also the first stop on the Mont Blanc hiking tour!
How Long Does it Take to Hike Mont Blanc?
The Tour du Mont Blanc takes between 8 and 10 days to complete. The time it takes depends on your pace and how often you want to stop along the way.
Hiking the Tour du Mont Blanc: How to Get There
Getting to Chamonix is simple. Geneva International airport (GVA) is a busy airport with flights to major alpine destinations departing every day. Luckily, with the skiing season done and dusted, the airport should be a little quieter than normal.
A transfer from Geneva airport to Chamonix takes just an hour and 45 minutes.
Alternatively, you could fly to Chambery Airport. A transfer from Chambery airport to Chamonix takes around one hour and 55 minutes.
Public transport is possible but can be complicated and require several stages of travelling.
When Can You Hike Tour du Mont Blanc?
The best time to attempt this hike is in the Summer months between June and August;
June – It's still relatively quiet along the route at this time as French school holidays don't start until July. However, the weather can be unpredictable.
July – This month sees lovely warm weather which also attracts the crowds.
August – Similarly, August is busier thanks to the good weather.
Tour de Mont Blanc Packing List
When packing for a hiking trip it's best to travel light. This can be easier said than done for most people!
Here are a few hiking essentials:
A sturdy backpack (20-30 litres)
Trekking poles
Sun hat
Sunscreen
Sunglasses
Small headlamp
Water bottle
Toiletries including washing detergent
Towel
First aid kit
And here's a list of practical clothes to pack;
Hiking shoes
Hiking socks
Rain jacket (just in case!)
Jumper or fleece
Comfortable trousers
More T-shirts and pairs of underwear than you think!
Shoes/sandals for the evening
Casual evening clothes
Sleepwear
Swimsuit
Tour du Mont Blanc Difficulty
To hike the tour de Mont Blanc you need to be relatively fit. We're not talking Olympic athlete level but it helps to have a little previous hiking experience behind you.
The tour can be fairly challenging at some points, and you'll be covering lots of ground (around 170km). You will need to be able to walk at a speed of around 3 mph and climb over 400 ft in ascents. For regular skiers, this shouldn't be too much of a problem with a little training beforehand.
If you have a fear of heights, this trail might not be for you as it gets steep in some places, with an average of 3000 ft of ascents and descents. That's the price you pay for stunning alpine views!
Mont Blanc Walking Tours Vs Self-Guided
Are you a lone ranger or do you prefer to walk with a group?
The benefit of going on an organised tour is that everything is organised for you.
However, going it alone means you aren't tied down by strict schedules and it can work out much cheaper. It also adds another element of adventure to your holiday!
It's perfectly possible to hike the trail without a guide, it just takes a little extra planning and preparedness. The route is very well signposted with arrows leading the way, so you won't get lost.
If you decide to go it alone you will need extra equipment such as a compass, map and safety equipment.
Preparing for Tour du Mont Blanc: Where to Stay
Camping is a really affordable option and is great for getting in touch with nature. The only downside is that you'll have a lot more equipment to carry. You'll find campsites at every night stop along the way with varying degrees of facilities on offer.
For those looking for something a little more luxurious, there are several small hotels and refuges along the route;
Refuges are traditional mountain huts that can be found throughout the route. They offer dormitory style sleeping arrangements and basic facilities. One benefit of staying in a hut is that you're likely to meet fellow hikers and share the community spirit of the trail.
If you prefer a little privacy, there are several family-run hotels and B&Bs along the way.
Whichever accommodation option you choose, just remember to book before you travel so you don't get caught out!
Tour du Mont Blanc Cost
How much you spend completing the route largely depends on whether you opt for a guided tour or not. Guided tours include all food and accommodation and are often very expensive.
If you decide to hike independently, you can easily keep costs down by camping.

Tour du Mont Blanc Route Itinerary
We've put together an example of the type of route you can follow, with average daily walking times. The great thing about this trail, is you can customise it depending on how much time you have and how fast you want to take it.
Day 1: Chamonix
Beginning in Chamonix, spend the day exploring the town and making final preparations before setting off.
One popular attraction you might want to visit is the Mer de Glace glacier, accessed by train. This glacier has been turned into an ice cave which you can explore via steps and walkways.
Day 2: Les Houches to Les Contamines (6 hours)
Start your walk from Les Houches (a short journey from Chamonix).
After climbing to Bellevue you have two options. The more challenging of the two takes you past the Dôme du Goûter and Aiguille de Bionnasay (18km), while the easier option takes you through forests and alpine pastures (16km).
Day 3: Les Contamines to Les Chapieux (7 hours)
Trek across the valley floor to the chapel at Notre Dame de la Gorge before climbing through Montjoie Nature Reserve. This brings you up to the peaks of the Col du Bonhomme at 2329 m. After reaching the Col de la Croix du Bonhomme you can make your way down to Les Chapieux.
Day 4: Les Chapieux to Refuge Elisabetta (5 hours)
Cross over from France into Italy and take in the view of Mont blanc and Aiguille Noire from the Col de la Seigne. Stay at Refuge Elisabetta for the night and take advantage of the Wifi and showers.
Day 5: Refuge Elisabetta to Courmayeur (5 hours)
An 18 km trek brings you to Courmayeur, well worth a short stay.
Day 6: Courmayeur
We recommend taking a break at this point to enjoy the culinary delights on offer at Courmayeur. Try the region's famous fontina cheese and delicious cured ham. All washed down with a glass or two of wine of course!
Day 7: Courmayeur to La Vachey (5.5 hours)
Pass through the charming village of Dolonne before winding up through the forest then back down to La Vachey.
Day 8: La Vachey to La Fouly (6 hours)
Travel into Switzerland and check out a Swiss dairy farm to try some of their famous chocolate!
Day 9: La Fouly to Champex (4.5 hours)
This is one of the most relaxing sections of the route. Luxuriate in the tranquil forests and alpine pastures and stop in the village of Les Arlaches with its picture-perfect, traditional wooden chalets.
Day 10: Champex to Trient (5.5 hours)
Walk through pine forests and alpine meadows with impressive views of the Rhone valley. Finish the day in the small village of Trient.
Day 11: Trient to Tre Le Champ (5 hours)
Climb through woodland up to the Col de Balme for impressive panoramic views of Mont Blanc.
Day 12: Tre Le Champ to Chamonix
Go for a revitalising dip in Lac Blanc before walking down into Chamonix.
Day 13: Chamonix
End your hike back where you started in Les Houches/Chamonix. We recommend staying another night before you travel home to rest those weary legs and take stock of your accomplishment!
Summer in the Alps with Alps2Alps
From hiking to cycling holidays and walking holidays, the Alps during summer makes a great holiday destination for anyone looking for some outdoor adventure.
After a long and challenging trek, the last thing you need is a complicated journey back to the airport.
With Alps2Alps, you can enjoy a comfortable transfer journey courtesy of our friendly drivers without breaking the holiday budget! Trust us, your legs will thank you for it!
Download the app for the latest deals and offers, or head to our booking page for a transfer quote in minutes!