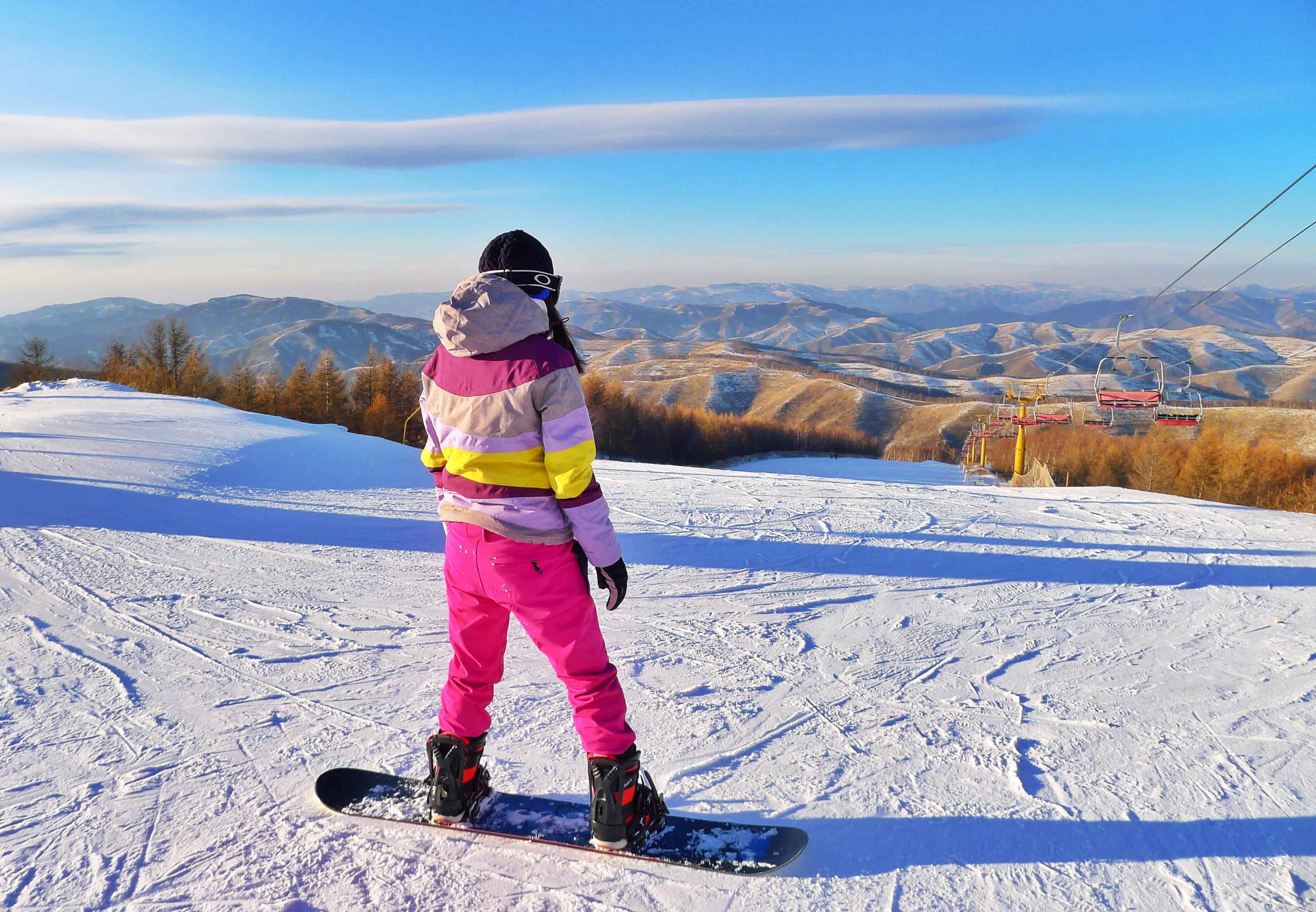 New Year Skiing Resolutions: Conquer the Mountain
New Year Skiing Resolutions: Conquer the Mountain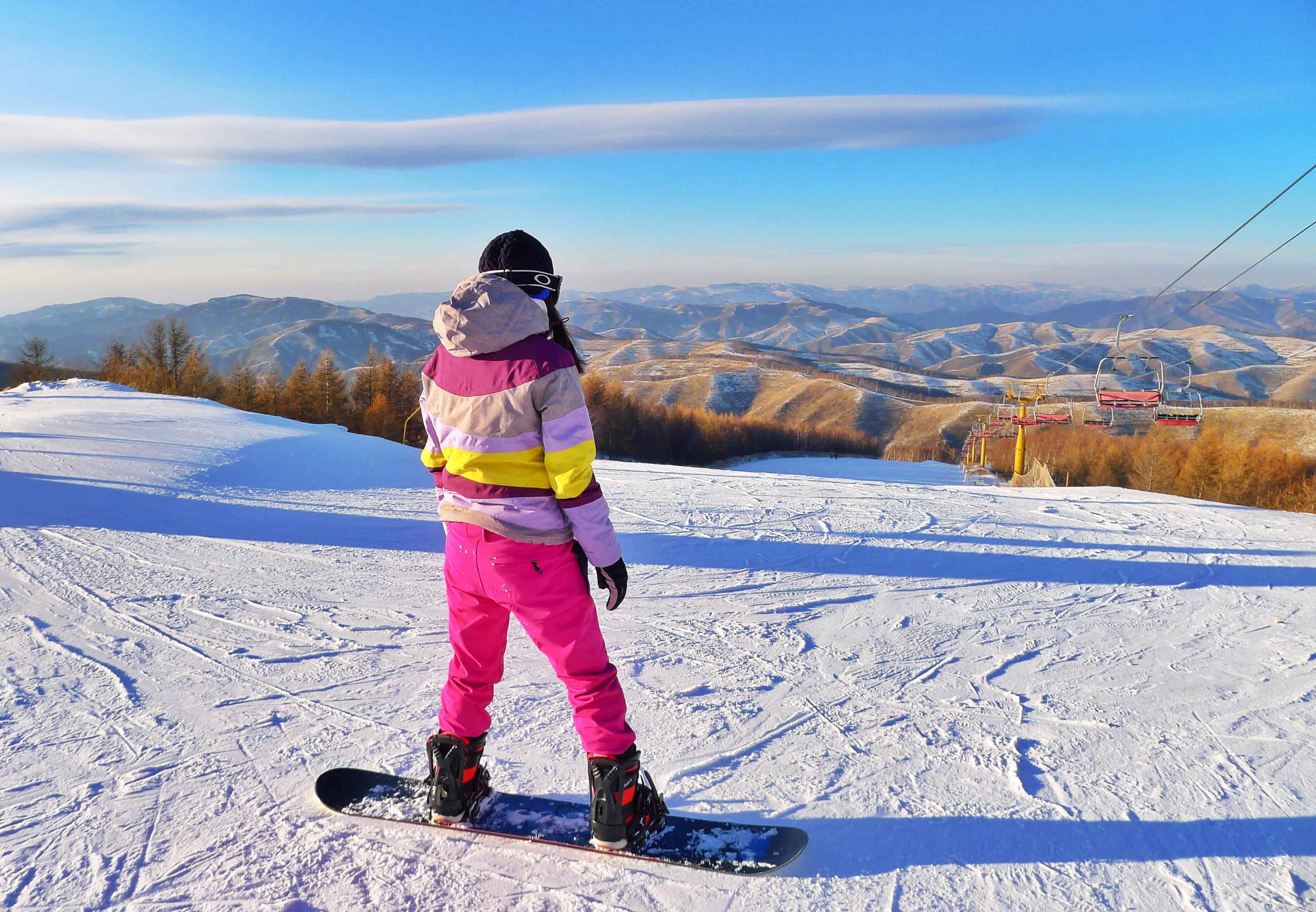 What do you think of when we say January? Is it crisp white slopes, new beginnings or new year's resolutions?
The new year provides an opportunity to start afresh, ramp up your skills and become the skier you've always wanted to be. That's why we've come up with these New Year's skiing resolutions to help you get in shape, level up and conquer the mountain this ski season.
So, put down the mince pie and let's get to work!
Get in Ski Shape
Problem: I always start to flag halfway through the week and return home with legs like jelly
Resolution: Put down the eggnog and do some squats
Skiing is tough on muscles and requires a lot of stamina. If you've just spent two weeks lying about in your PJs eating chocolate for breakfast, it's going to impact your performance on the slopes.
A combination of regular cardiovascular exercise, strength training and yoga is the perfect mix to get you fighting fit. Give yourself at least eight weeks before your ski holiday to start training 3-4 times a week.
Wake Up Early and Hit the Powder
Problem: I always miss the best powder
Resolution: Stop hitting the snooze button and hit the slopes
Don't hit snooze, hit the powder. Everyone knows the best snow is to be found first thing in the morning before the slopes have been trampled and turned to sludge. Instead of emerging from your chalet at 11am, say no to that last tequila shot and wake up refreshed and ready to go.
Ramp Up Your Ski Game
Problem: I can never seem to take my skiing to the next level
Resolution: Swallow your pride and take a ski lesson
Always find yourself skiing the same red slopes but not quite plucking up the courage to tackle the blacks? It sounds like you may need a refresher course.
A few hours of ski lessons at the beginning of your trip can make a world of difference to your technique, helping you to ski faster and hit more challenging terrain. You may think you're a champion, but everyone can benefit from some expert help.
Expand Your Horizons
Problem: I always go to the same ski resort year after year
Resolution: Start a skiing bucket list of places to visit across the Alps
You wouldn't eat the same dinner every day, so why would you stick to the same ski resort every year?
The Alps are home to a huge variety of ski resorts, all offering a unique skiing experience. By creating a bucket list of places to visit, you can start ticking off new and exciting places and expanding your skiing horizons.
Give Your Skis Some TLC
Problem: My skis and equipment took a beating last season
Resolution: Get your skis serviced
Your ski equipment needs some careful attention now and again to keep it performing well and, more importantly, ensure you stay safe on the slopes.
It pays to give your skis a professional service every year or so to keep them at their best. When you leave your equipment at our long-term ski storage, our team of expert technicians will maintain your gear as part of the service. If it needs waxing, sharpening or repairing we'll let you know, and if you're happy we can provide these services too.
Mix Things Up
Problem: I'm stuck in a skiing rut
Resolution: Try something new!
Whether you want to attempt a black run or take up heliskiing – there's far more to the Alps than skiing alone. And why not make the most of it!
This year, make it your mission to try something new, such as;
Heliskiing
Snowshoeing
Snowboarding
Snowmobiling
Trying a different snow sport can actually improve your skiing skills and help you master bigger and better slopes!
Save on the Slopes
Problem: I always return home from a ski trip completely broke
Resolution: Think budget-friendly
Skiing doesn't have to be expensive. If you find yourself returning home penniless every year, you may be going wrong somewhere.
First thing to do is to find a cheaper ski resort which offers affordable accommodation, drinks and ski passes. Check out Les Houches in France, Livigno in Italy or Saas Fee in Switzerland for a great ski trip on a shoestring.
Next, choose your transport carefully. Booking flights in advance is usually cheaper, and travelling midweek can save up to 60% on your ski transfer!
Once you've arrived in your resort, cook hearty dinners in your ski accommodation and find the best drink deals to keep costs down.
Go Easy on the Fondue
Problem: Somehow, I always return home from a ski trip several pounds heavier!
Resolution: Go easy on the fondue
Although skiing burns some serious calories, spending every night scoffing bread and fondue can counteract this pretty quickly. And that's before we've even started on the booze!
We all know that fondue is one of the biggest reasons you actually go skiing every year, but you can have too much of a good thing.
On your next ski trip, think about limiting your fondue consumption to one big blow out, and cook yourself healthy meals in your chalet or ski apartment the rest of the week. It may not feel as glamorous, but your waistband will thank you.
Limit the Booze
Problem: I always overdo it at après and can't get up in the morning
Resolution: Set a three-drink limit
We've all been there. Waking up to a stonking headache and the leftover taste of several Jaegerbombs from the night before. The thought of reaching the slopes is almost too much to bear.
Just think what you could achieve if you were sensible at après ski drinks? This ski season, limit yourself to 2-3 drinks each afternoon or evening so you can wake up early to hit that fresh powder.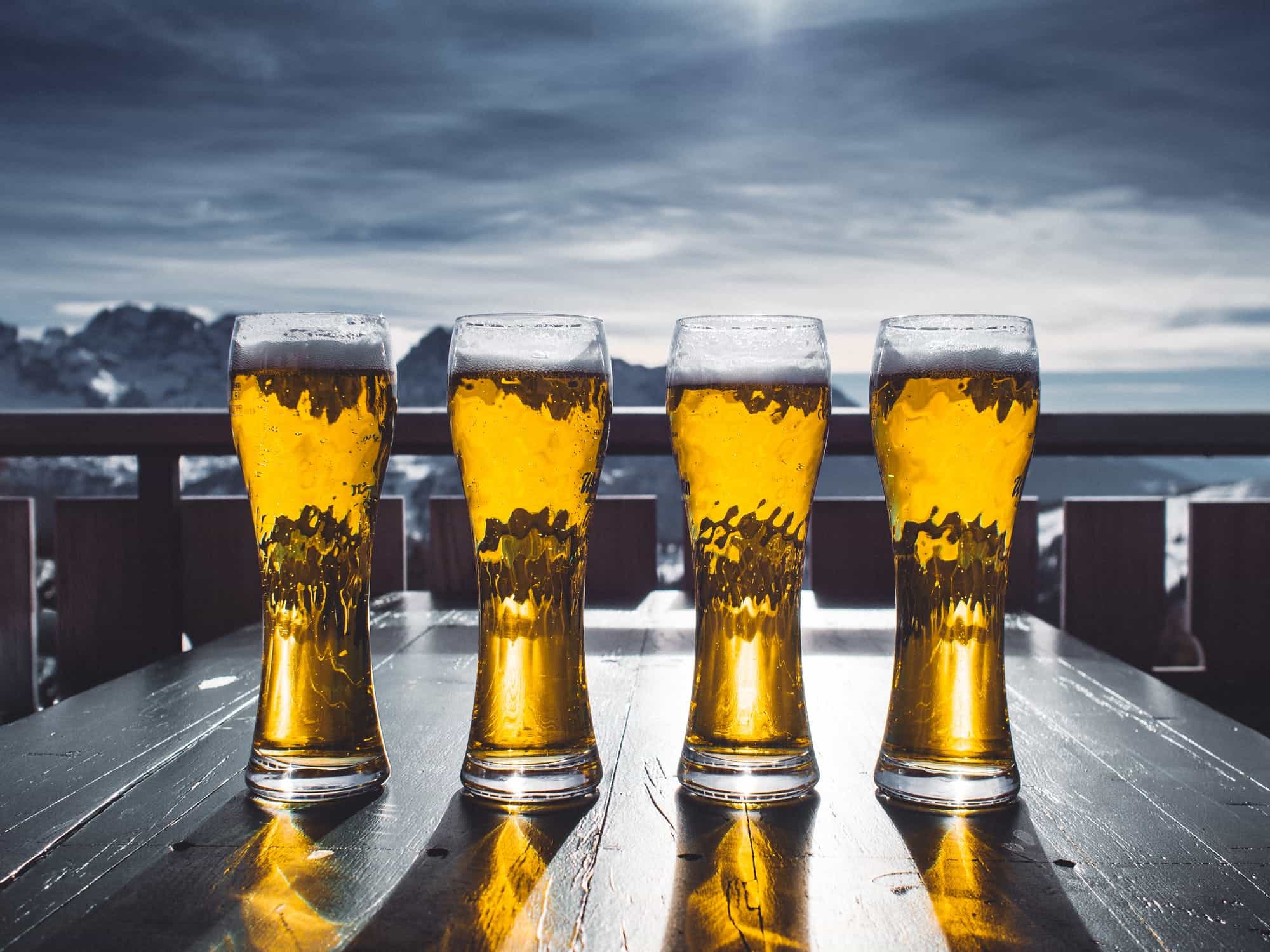 Budget for Skiing
Problem: I can never afford to go skiing as much as I want to
Resolution: Give up your morning takeaway coffee
A few small changes throughout the year can really add up- whether it's forgoing that morning espresso to shopping at a cheaper supermarket. And all these savings can be injected into your yearly skiing budget!
The sooner you set a budget- the faster you'll save!
Ski Like a Local
Problem: I always feel like a tourist
Resolution: Learn the language
Ever felt helpless trying to navigate a supermarket in a foreign ski resort? Just learning a few simple words and phrases can help you feel more at home, and the locals will really appreciate the effort.
By the way, asking for a beer doesn't count!
Go Green on the Slopes
Problem: I'm worried skiing is bad for my carbon footprint
Resolution: Ski green
Lots of us have carbon footprint anxiety when we think of the air miles we clock up on our regular skiing holidays. But is there a way to be eco-friendly without giving up the skiing habit?
Yes! Many resorts across the Alps are ramping up their eco-credentials, providing car-free centres, electric powered buses and hydroelectric ski lift systems. If you're concerned about being green, Zermatt won most eco-friendly resort in our 2019 ski awards.
There are other ways to be sustainable on the slopes, including carrying a reusable water bottle and taking a group transfer to your resort.
Make Time for the Slopes
Problem: I never get enough time on the slopes
Resolution: Pick your ski resort by transfer time
It's the most common problem among skiing fanatics- fitting enough skiing time into our busy lives.
One way to remedy this problem is to pick a ski resort with short transfer times. That way, you can spend less time in a car and more time on the mountain.
Some of the alpine resorts with the shortest transfer times include;
Banish Stressful Travel
Problem: My family always get in an argument on the way to the resort
Resolution: Book a private transfer to the slopes
Avoid the dreaded 'are we there yet' from the back seat and arguing over complicated bus timetables at the airport by booking a private ski transfer to your resort.
A private ski transfer with Alps2Alps offers;
Door to door service
Spacious, comfortable vehicles
Airport pick up
Driver tracking in real time
Experienced drivers who know the area
Let's start the new year right! Book your ski transfer to the Alps to ski more, spend less this ski season.