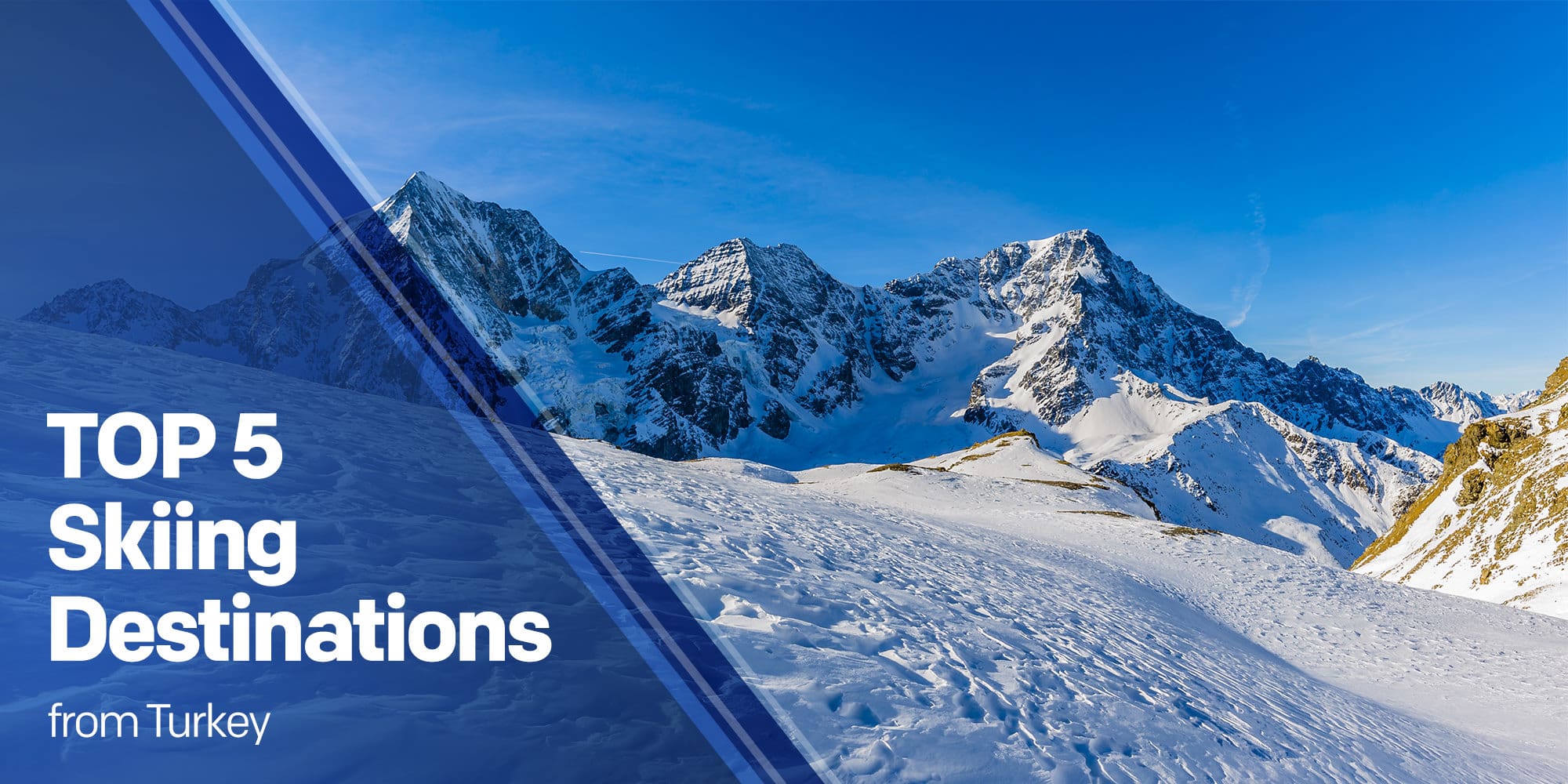 TOP 5 Skiing Destinations from Turkey
TOP 5 Skiing Destinations from Turkey
If you're located in Turkey and planning a skiing holiday in the Alps, at this point, you've probably started to do your research. First and the most important decision is, of course, which Alpine ski resort to choose? So read this list of TOP 5 skiing destinations from Turkey, which might help you make up your mind!
Sölden, Austria – snow guaranteed by glaciers
In Sölden you will find snow-covered pistes throughout the whole skiing season which usually runs from October to May. Snow is guaranteed due to:
High slope location – up to 3,340m;
2 glacier ski areas with the total run of 39 km;
Ability to cover 76% of the slopes with artificial snow.
Sölden is located in Tyrol and the breathtaking panoramic views from its three viewing platforms have also been appreciated by the creators of the latest James Bond movie Spectre. Some of the scenes were shot at Sölden!
Choose our reliable airport transfer and reach this iconic ski resort without any hassle.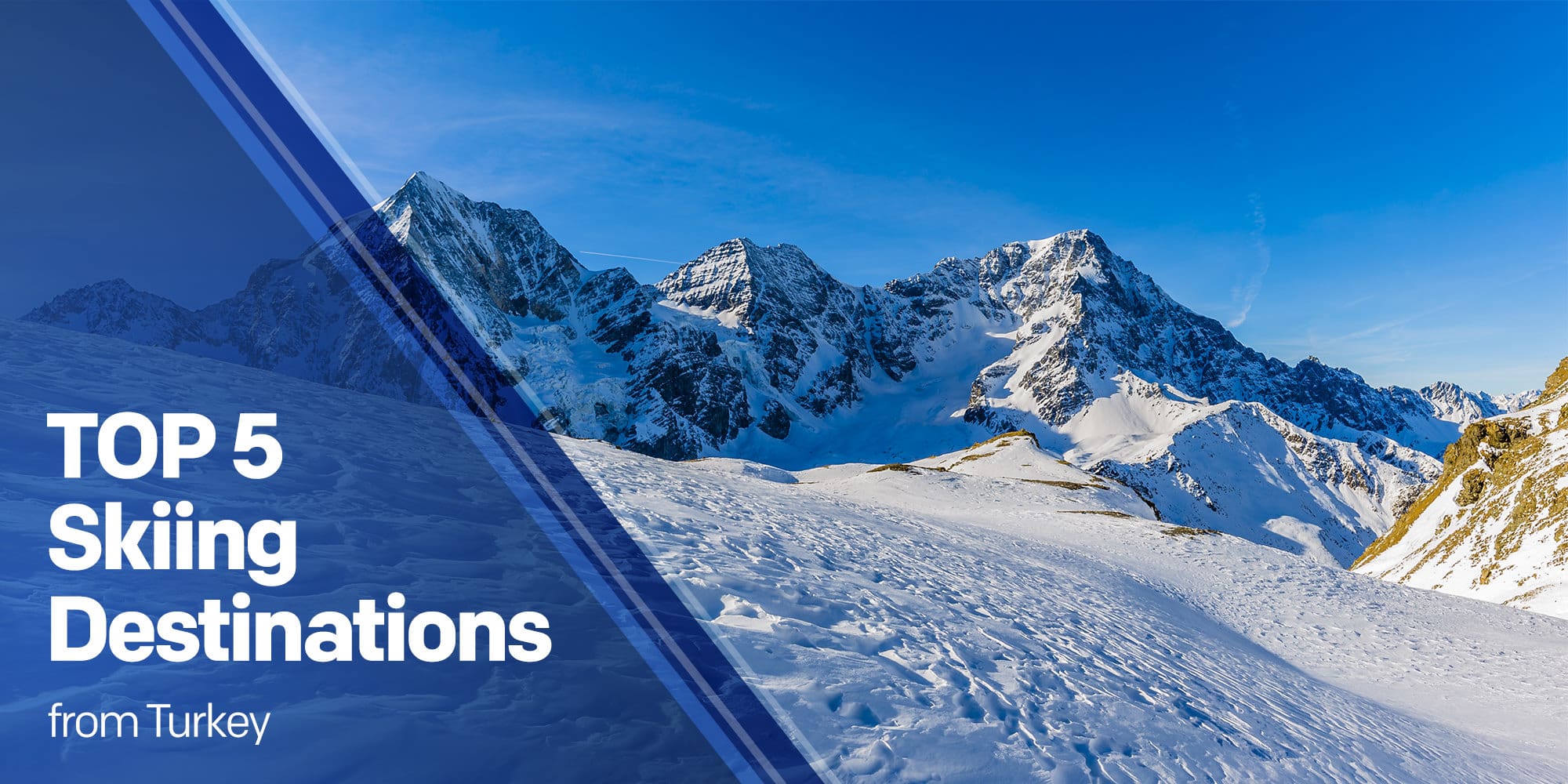 St. Moritz, Switzerland – world's most famous ski resort
If budget travelling is not what you're aiming for and you're looking for something elegant, classy and prestigious, you should definitely choose St. Moritz – one of the most expensive ski resorts in the world.  It consists of three villages situated around the lake:
Dorf – offers the most luxurious hotels, shopping spots, nightlife and restaurants;
St. Moritz Bad – a bit quieter and down-to-earth;
Celerina – similar to Dorf and offers some expensive hotels.
St. Moritz is located at the altitude of 1,856 meters and offers a lot of snow and sun at the same time.
Get to St. Moritz from the airport as quick as possible with our airport transfer!
http://www.bigstockphoto.com/image-106572860/stock-photo-exterior-of-the-palace-hotel-in-saint-moritz%2C-switzerland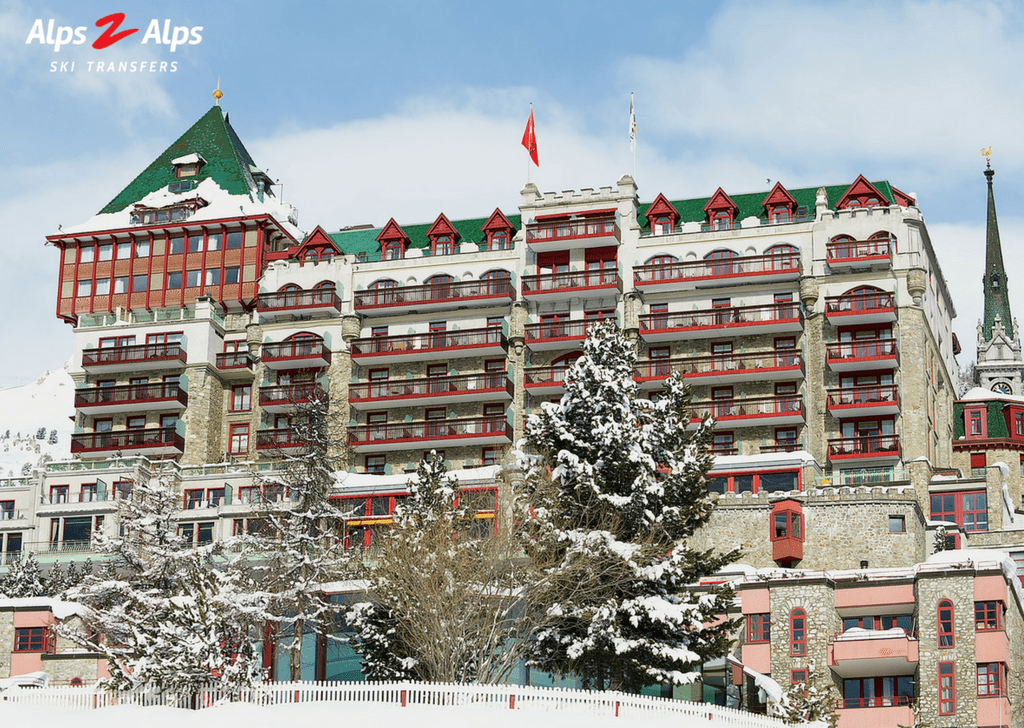 Méribel, 3 Valleys, France – part of the world's largest ski area
Méribel ski resort is part of the world's largest ski area – 3 Valleys. The total slope length reaches 600 km! This ski resort is renowned for its beautiful Alpine landscapes and a great variety of choices for all level skiers and snowboarders:
Steep slopes for pro- and free-riders;
Calm slopes through mysterious forests;
Two snow parks for snowboarders.
Méribel ski resort is also known as the Little England, because it's very popular among the British and English language prevails there. Good news if you don't know any French and want to practice your English skills.
Get a quick access from airport to Méribel with our airport transfer!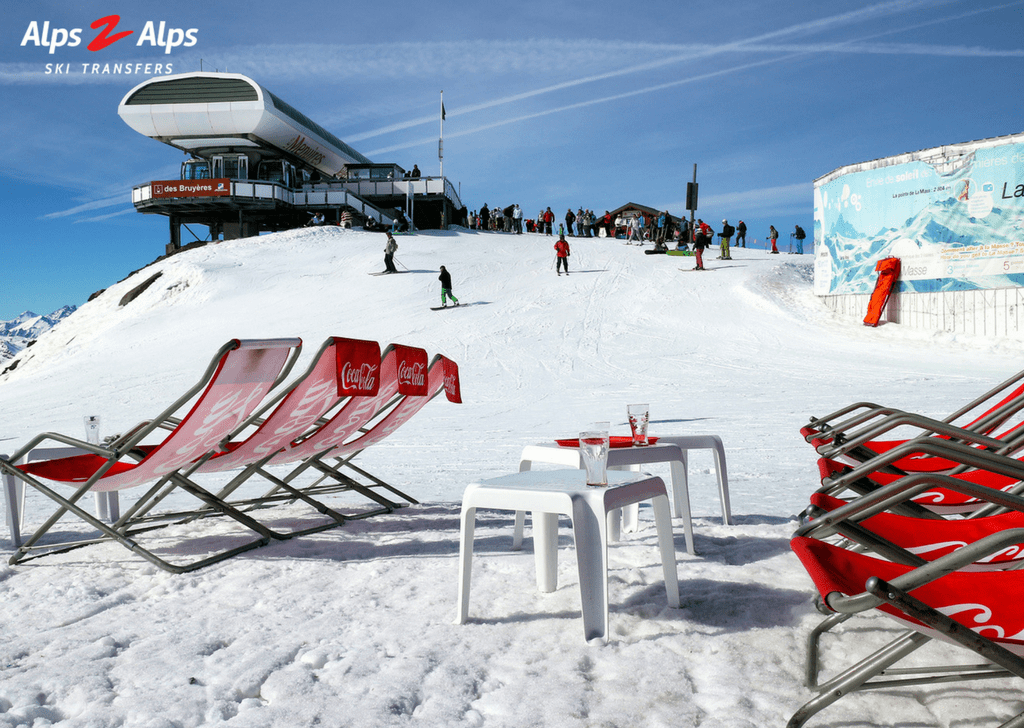 Cervinia, Italy – lots of fun for all level skiers
Perfect for beginners and intermediate skiers and snowboarders, Cervinia ski resort offers lots of excitement also for pros. Linked to Zermatt ski resort in Switzerland, it has access to the highest lifts in Europe. Cervinia ski resort is also a good choice if après ski activities are important to you. Here you can enjoy:
Great food – from awesome pizza places to fancy restaurants;
Garage disco that has a minibus to take you home;
Swimming pools and SPA;
Snow biking, Husky sledding and other activities.
Cervinia can be easily reached from Geneva Airport. Book a roundtrip transfer and enjoy our ski rental service!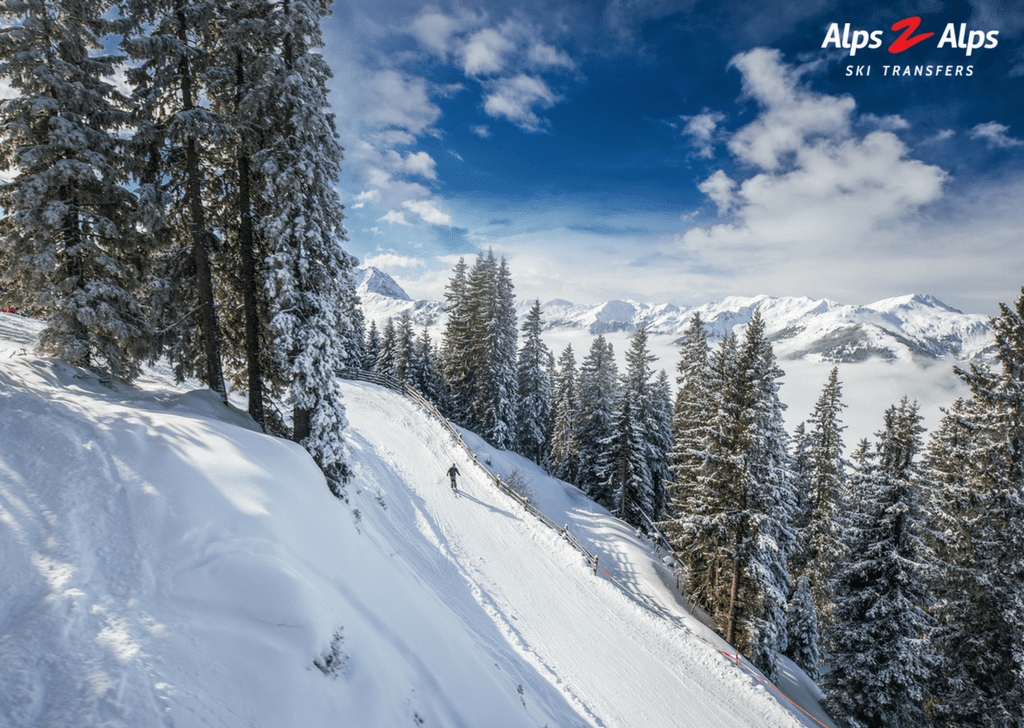 `
Seefeld, Austria – shortest transfer time ever
Once a small farming village, Seefeld ski resort has many advantages and benefits, including its location just 18 km away from Innsbruck Airport. Home of the Winter Olympics in 1964 and 1976 and the first Youth Olympics in 2012, Seefeld has now become a very popular ski resort and "zfor cross-country skiers. Apart from the diverse sports programme, this ski resort is known for Tyrol's oldest pedestrian zone which hosts:
Charming, alpine-style casino,
Various shops and boutiques,
Top-notch bars and restaurants.
Make the short airport transfer to Seefeld as comfy as possible by choosing Alps2Alps Transfers!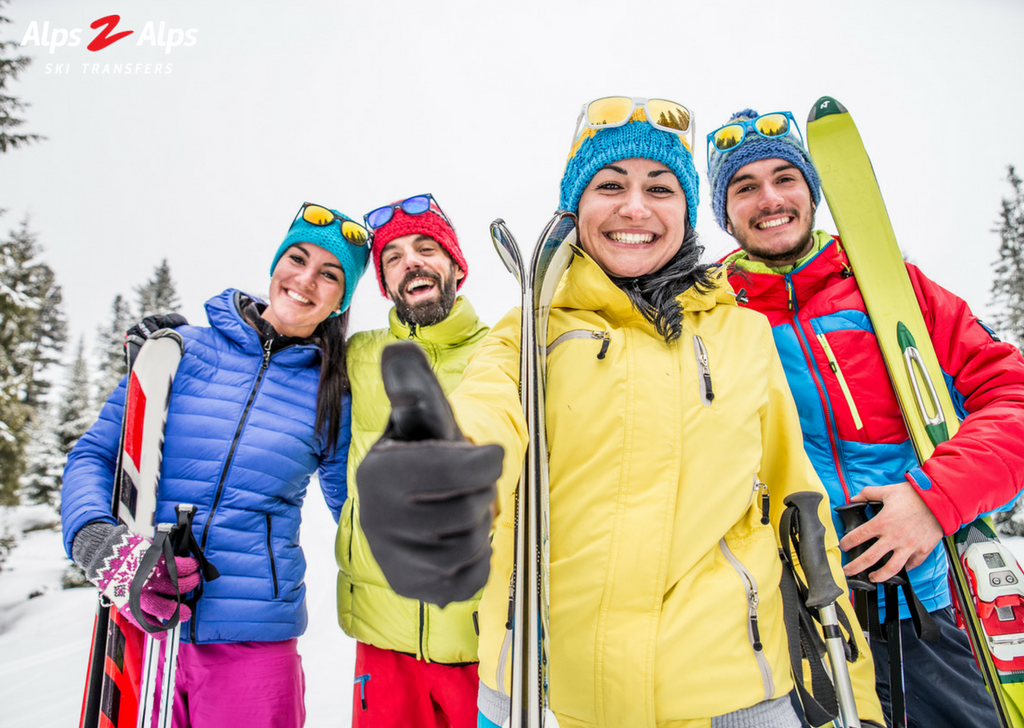 As you can see, a skiing holiday in the Alps is an excellent idea, even if you're travelling here from Turkey – a country with its own mountains and ski resorts. However, getting to Alpine skiing destinations from Turkey can be both time and money consuming, but there are some easy ways that can help you save both money and time.
Midweek transfers
Set your arrival and departure dates for the middle of the week, not on the weekend – and book the so-called Midweek airport transfer to get to your skiing destinations from Turkey. Pick any date Monday to Friday and the price will definitely be below the market average. In addition, you will save lots of your precious holiday time, because during the mid-week, traffic on the roads is less hectic.
Ski rental
If you're travelling to the Alps via Geneva Airport, don't forget about our ski rental service! Book your skiing and snowboarding equipment online and cut the lines that can sometimes take even up to 4 hours! Plus you will pay only for the full days, arrival and departure days are for free!
Enjoy the Alps and have a wonderful winter holiday!