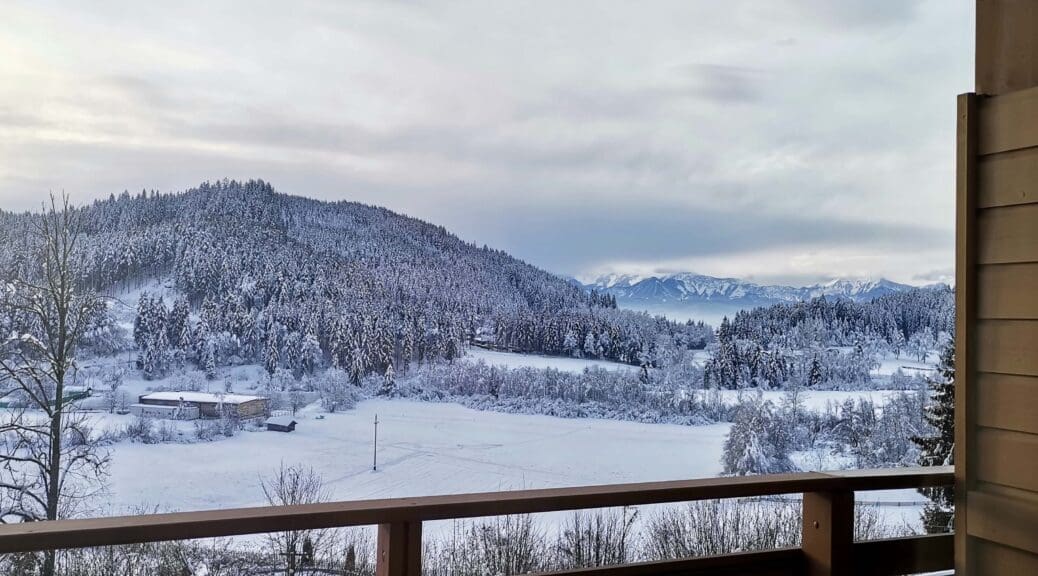 Business in the Alps: The Best Conference & Convention Centres
Business in the Alps: The Best Conference & Convention Centres
The Alps are one of the most beautiful and sought-after holiday destinations in the world, but did you know they can also be the ideal place to host a business trip?
If you are looking for a unique business opportunity in the heart of nature, then look no further than the Alps. This majestic mountain range offers spectacular scenery, incredible hospitality, and some of the best facilities in Europe.
From state-of-the-art conference centres with stunning backdrops of snow-capped peaks to outdoor activities that inspire creativity, conducting business in the Alps offers an exceptional experience for any professional gathering.
So, without further ado, let's uncover the best conference & convention centres in the Alps…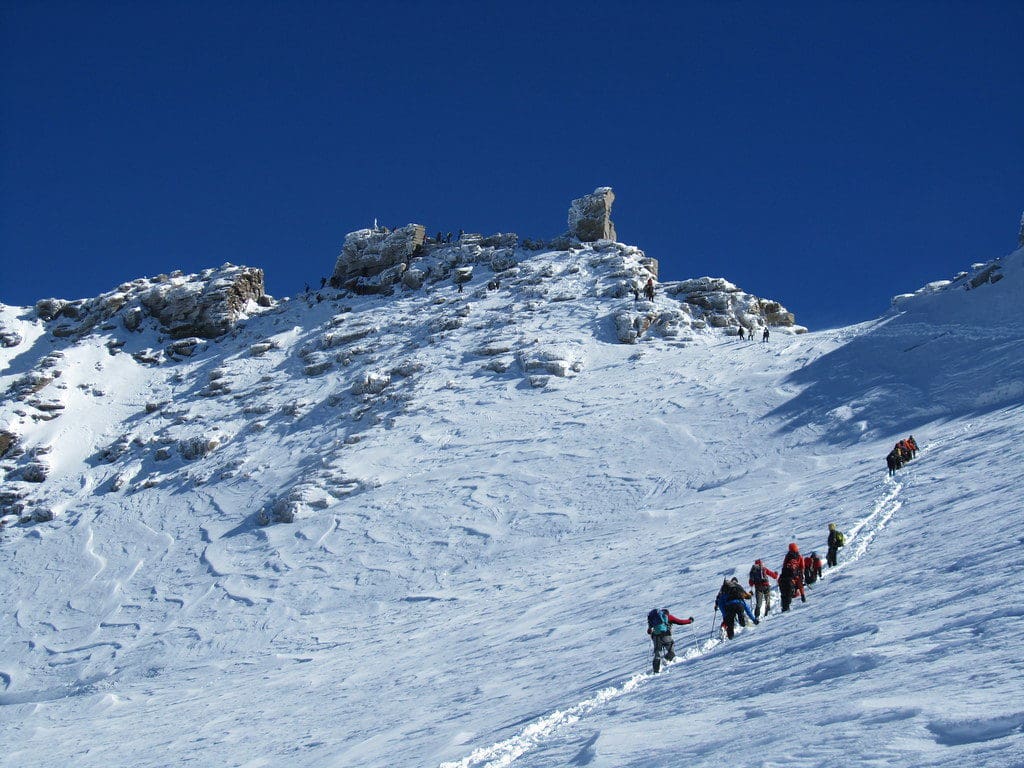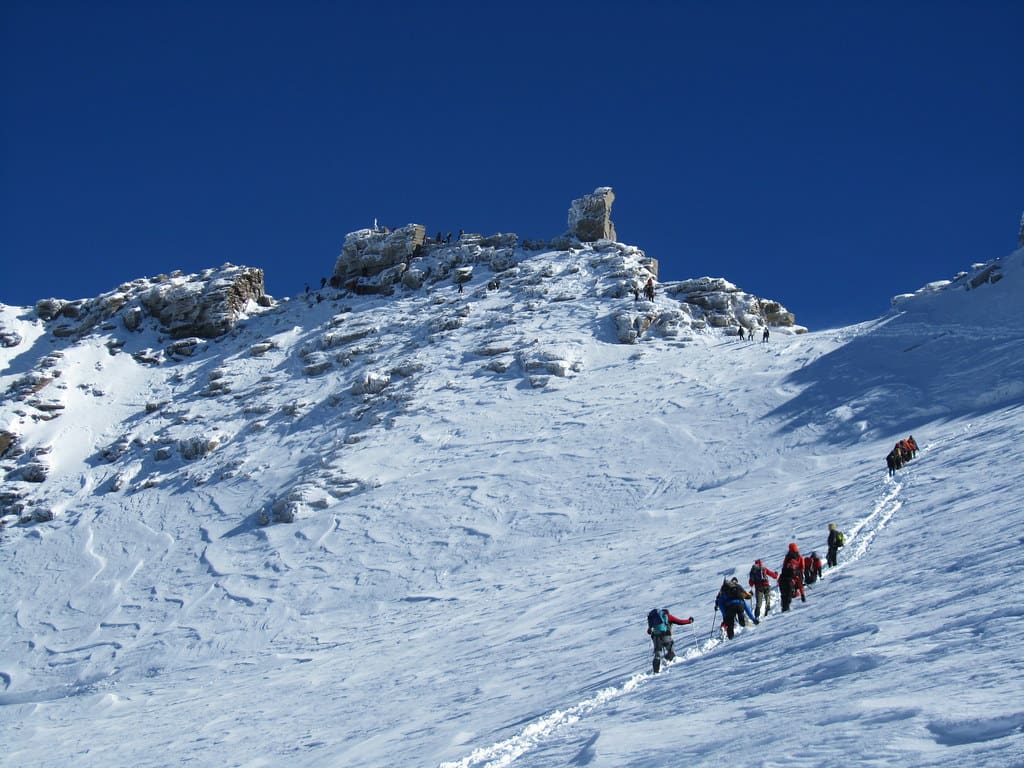 Alpine Conference and Convention Centres
The Alps are home to many luxurious conference and convention centres that are ideal venues for corporate events. Here are our recommendations for business centres across the Alps…
Swiss Alps Conference Centres
Davos Congress Center
The first climate-neutral congress centre in Switzerland. Davos is a congress city with a long tradition and has one of the most modern congress centres in the Alps for up to 5,000 participants. Davos Congress ensures smooth organisation with its Professional Congress Organiser Service and its own catering.
Closest airport: Zurich airport – 2 hour transfer time
Centro Esposizioni: Exhibition Center
The ideal location for trade fairs, conferences, banquets and receptions.
The Lugano Convention & Exhibition Center consists of seven pavilions that range from 800 to 2400 square metres. They can be assembled to meet your requirements to cover an area of maximum 10,000 square meters with a capacity for 2,500 people.
Closest airport: Milan Malpensa airport – 1 hour transfer time
Centre De Congrès Le Régent
The Régent Congress Center is an ideal place to organise all types of events. In the heart of the Valais Alps, in an idyllic setting, it has all the infrastructure and amenities necessary for the organisation of congresses, incentives, and assemblies but also exhibitions, gala evenings, shows or concerts. The versatility of this place makes it possible to accommodate events ranging from 10 to 2000 people. 
Closest airport: Geneva airport – 2 hour transfer time
Austrian Alps Conference Centres
Messezentrum Salzburg
Trade fair, congress, seminar, corporate event, concert, show, sporting event, or open-air: The Messezentrum Salzburg becomes the ideal location for every type of event thanks to its flexibility, versatility and proximity to Salzburg airport.
Closest airport: Salzburg airport – 8 minute transfer time
Congress Center Villach
The Congress Center Villach is one of the most innovative and attractive conference venues in Austria and beyond. Organisers of national and international congresses and conferences, business events, presentations as well as cultural and large-scale social events appreciate the unequalled combination of modern architecture, cutting-edge technology, award-winning gastronomy and 4* superior hotel facilities.
Closest airports:
Klagenfurt airport – 45 minute transfer time
Salzburg airport – 1 hour 50 minutes transfer time
Kongresshaus Zurich
After four years of total renovation of the Kongresshaus and the Tonhalle Zurich, a venue has emerged that is unparalleled in Europe. This is where meaningful architecture, state-of-the-art infrastructure, a unique location and excellent service meet. 5300 m² of multifunctional event space with 4500 seats and more than 20 rooms.
Closest airport: Zurich airport – 25 minute transfer time
French Alps Conference Centres
Ten 80 Events
Ten 80 Events is a specialist company that creates bespoke summer and winter corporate events, team-building events and conferences throughout the Alps. Their experience ranges from delivering small-scale executive meetings, networking events, management conferences and workshops, and ski conferences, to international summits. 
Closest airport: Geneva airport – 1 hour transfer time
Alpexpo
Grenobles' major exhibition centre Alpexpo hosts international economic, cultural and sports events.
Covering an area of ​​22,000 m², the Alpes Congrès Center has an amphitheatre available in two capacity configurations, 500 or 1,000 seats. Committee rooms and sub-committees complete the offer, as does its large exhibition area which can accommodate national and regional congresses, cocktail parties or workshops.
Closest airport: Grenoble airport – 38 minute transfer time
Domaine de Clairefontaine
Domaine de Clairefontaine can host seminars in a spacious room with white walls and light timber. The chateau is in an elegant setting, with spacious gardens for more intimate business events.
Closest airport: Lyon airport – 45 minute transfer time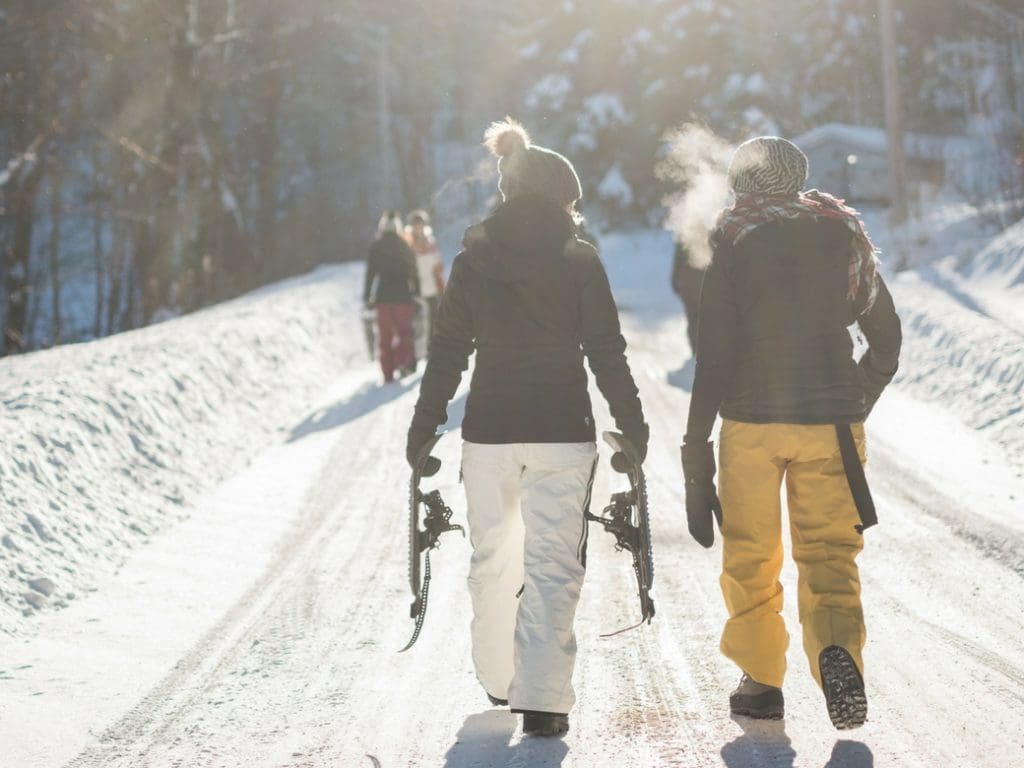 How to organise a business trip
Whether you are bringing your team along or travelling solo, organising a corporate trip doesn't have to be stressful. Here are some tips on how to make your Alpine business trip an enjoyable and successful experience;
Make your travel arrangements well in advance
First, plan ahead. Research is key when it comes to booking flights, hotels and other forms of transport that work best for you and your team. This will help keep costs down while ensuring everyone arrives on time at their destination. Also, consider scheduling any potential meetings or activities that would benefit from being organised in advance – such as ski lessons or sightseeing trips. 
Consider your budget and plan accordingly
The Alps offer a range of accommodation options from luxury ski lodges to comfortable apartments that can fit any budget. Prioritise comfort and convenience when selecting accommodations so that all of your attendees will be able to relax during their stay.
Create an itinerary
Make sure to look into activities nearby before booking your location. This way you can create a personalised schedule tailored to everyone's interests; whether it's skiing down the slopes or simply taking a leisurely walk through the mountain towns!
Organise transport
You'll need to book transport to get you from A to B with ease. Consider whether flying or taking the train would be more suitable for your needs, as well as budgeting for any additional transfers that may be required along the way. Once there, why not hire a car so you can explore at your own pace?
How to pack for a business trip to the Alps
Here are the key items you should consider packing when you take an Alps business trip:
Business essentials;
Laptop computer or tablet
Electronics and charging accessories
Wi-Fi hotspot
Headphones or earbuds
Business cards
Remote slide advancer
Adapters
Notebook and pen
Clothing;
Business attire
Formal wear
Ski gear
Casual wear and apès-ski essentials
VIP ski transfers: Travel in style and comfort
To ensure your business class trip is as smooth and stress-free as possible, why not travel to your destination in style?
With a private airport transfer, your group will travel in a VIP vehicle, which will be for your exclusive use only. Private airport transfers are door-to-door from arrival airport to your chosen ski accommodation. From group-friendly minibuses to luxury sedans, Alps2Alps' new vehicle options provide a smooth and spacious transfer.
Benefits of VIP ski transfers;
Relaxing group transfers
Safe pick up and drop off
More luggage room
Experienced drivers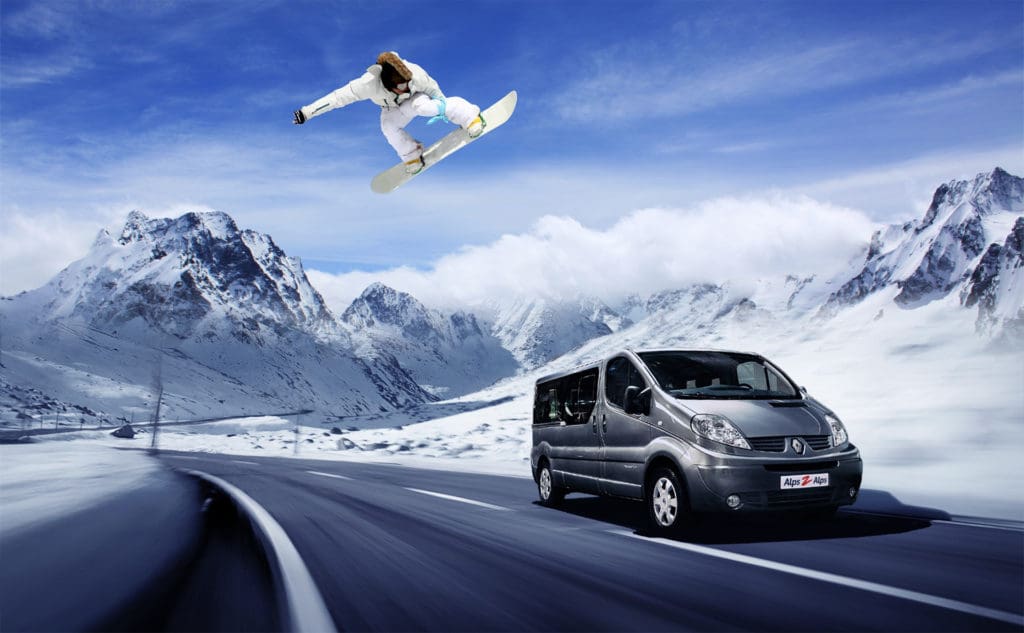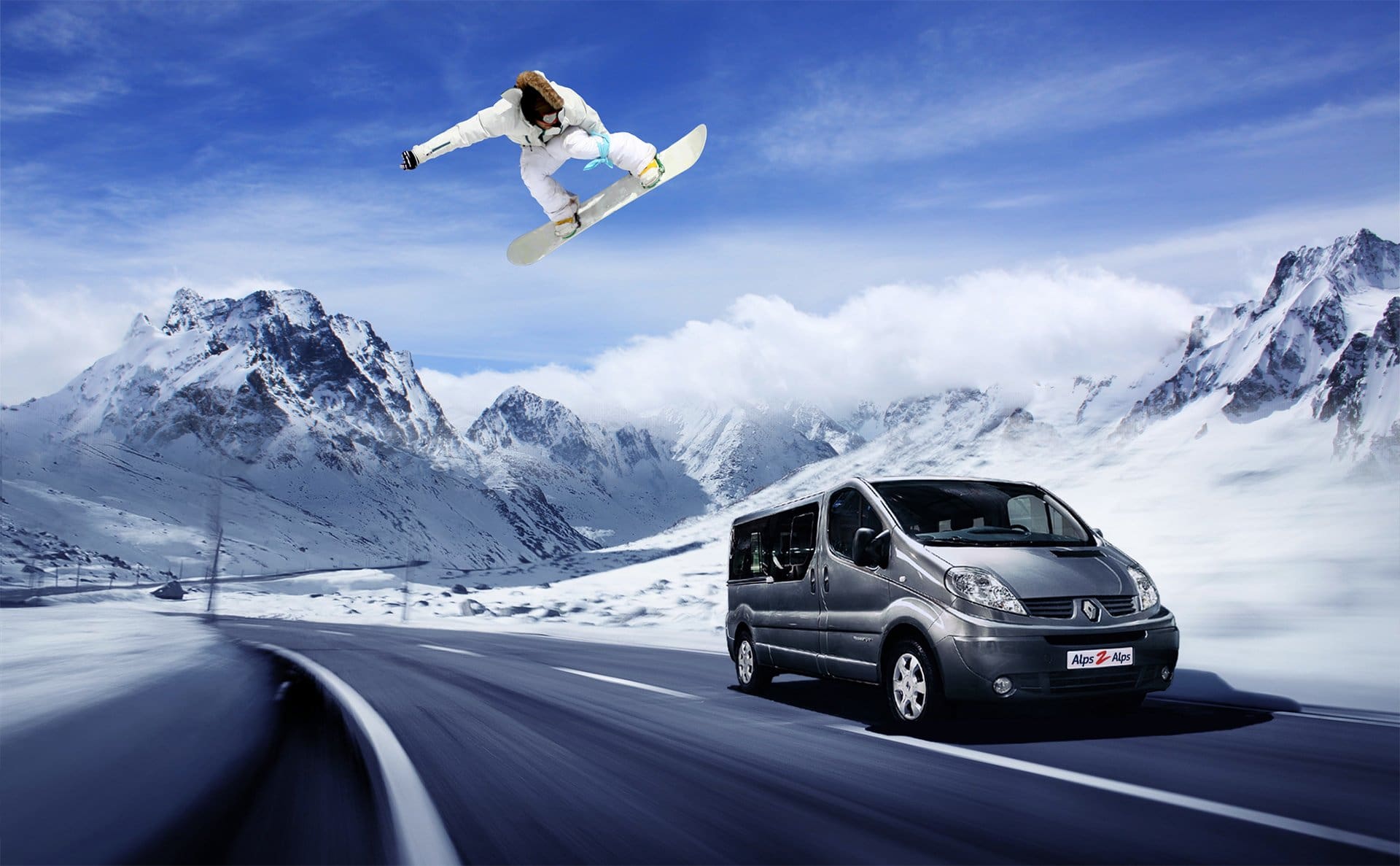 Alps2Alps has years of experience supporting business trips and whisking corporate groups swiftly and safely to the Alps. Learn more about our private ski transfers.