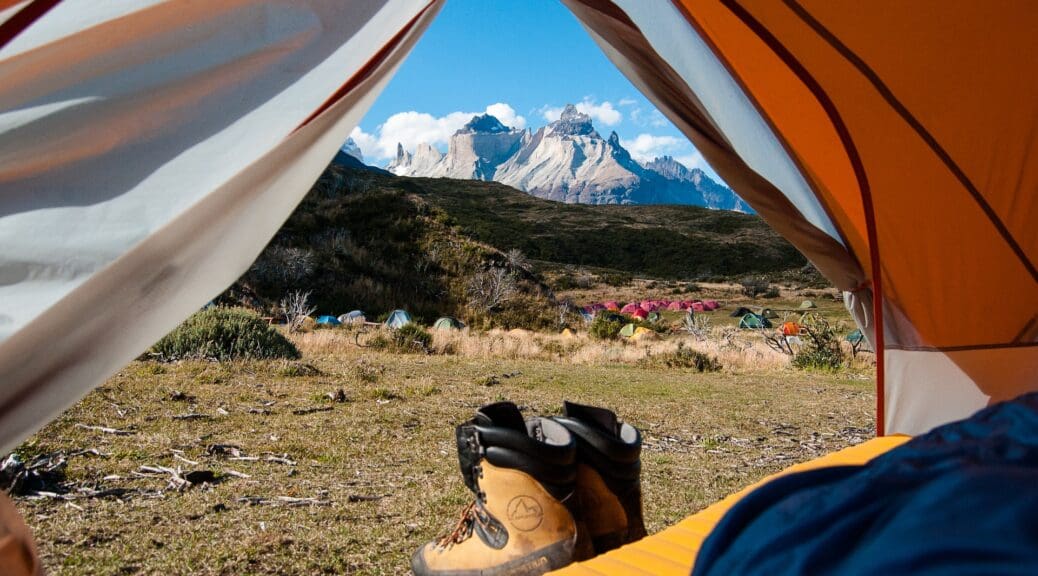 Camping in the French Alps: Top 10 Spots
Camping in the French Alps: Top 10 Spots
Imagine waking up to the sound of rustling leaves, the crisp mountain air filling your lungs, and the promise of adventure waiting just beyond your cosy abode.
The charm of the French Alps is undeniable, a siren's call to those seeking the perfect blend of untamed wilderness and modern-day comfort. 
We're here to guide you to the top 10 campsites in the French Alps that merge the rugged beauty of nature with the embrace of comfort.
Welcome to a world where "roughing it" takes on a whole new meaning. So, pack your bags, lace up your hiking boots, and embark on the wonderful journey of camping in the French Alps. 
Campsite Les Marmottes: Chamonix, Mont-Blanc
Location and Overview
Welcome to the charming mountain village of Chamonix, where Campsite "Les Marmottes" campsite awaits, nestled against the backdrop of Mont Blanc du Tacul and the majestic "Les Bossons" and "Taconnaz" glaciers. 
With 85 pitches on offer, including 15 rentals, this campsite is your front-row seat to nature's spectacle.
Campsite Amenities
"Les Marmottes" embraces its sunny location, giving you the chance to soak in the stunning surroundings while enjoying all the comforts of home. As a guest, you'll score a host's card that grants you free rides on Chamonix's buses and the Mont Blanc train running between Servoz and Vallorcine. And guess what? Both the bus and train stations are just a quick 200-metre stroll from the campsite. Talk about convenience! Plus, this card unlocks the doors to cool places like the local swimming pool and museum.
But wait, there's more! The campsite goes all out to keep you entertained:
Grab a spot at the picnic tables or fire up the barbecue for some delicious outdoor dining.
Challenge your buddies to a ping pong or table football match.
The little ones have their play areas, so they're sorted too.
There's a chill-out room for some downtime – perfect for reading, board games, and just taking it easy.
Feeling hungry? No problem. The campsites got you covered with takeaway services dishing out a variety of cuisines.
Sanitary Facilities
They've got the modern and accessible sanitary facilities game strong. You'll be comfortable, and families, take note – there are baby baths available. Need to do some laundry? No sweat – just grab a token at reception and use the washing machine and dryer. Even in the heart of nature, you're still covered with the conveniences you're used to at home.
"Les Marmottes" campsite – where Chamonix's breathtaking landscape becomes your playground. Immerse yourself in the Alps' wonders while enjoying the modern perks that'll make your stay even better.
Campsite l'Oustalet: Châtel's
Location and Overview
Discover the beauty of Campsite l'Oustalet nestled in the charming village of Châtel, cradled within the embrace of the Abondance Valley. This campsite is your gateway to the captivating Alpine wonders that lie ahead. Imagine being surrounded by majestic mountains, situated between the iconic Mont Blanc and the serene Lake Léman. Châtel warmly embraces you with the rich traditions of Savoyard culture. 
With a promise of authenticity, Campsite l'Oustalet offers 16 mobile homes and 77 spacious pitches for caravans, campervans, and tents. It's your ticket to an unforgettable alpine summer experience.
Campsite Amenities
Now, let's dive into what makes Campsite l'Oustalet a gem in the Alpine crown:
A heated swimming pool beckons, ready to soothe tired muscles after a day of conquering Alpine trails.
Calling all sports enthusiasts! Tennis courts, ping pong tables, and football fields await your competitive spirit.
A TV lounge, complete with comfy sofas, provides the perfect spot to unwind and catch up on your favourite shows.
Playrooms and playgrounds ensure the young ones are entertained, leaving parents with a sigh of relief.
Perched at an altitude of 1200 metres, Campsite l'Oustalet is your launchpad for a medley of summer adventures.
Just a hop, skip, and a jump away, the village centre is merely 2 kilometres from the campsite. Thanks to free and regular shuttles, exploring the village is a breeze.
Sanitary Facilities
Let's talk practicality. Campsite l'Oustalet doesn't skimp on comfort, evident in its well-equipped toilet blocks. Showers, toilets, dishwashing areas, and clothes drying spots – they've got it all. Accessibility is key, with provisions for babies and those with limited mobility. Camping enthusiasts, here's a treat for you: a dedicated cabin for chemical toilets awaits. And whether you're roaming on foot or zipping around on your mountain bike, a spot to wash your trusty steed is conveniently nestled within the campsite.
Mark Your Calendar
Get ready to mark your calendar! Campsite l'Oustalet invites you to experience the alpine summer magic from June 21st to September 3rd. Whether you're craving relaxation or an adrenaline rush, this campsite provides the canvas where the beauty of nature harmonises seamlessly with modern comforts.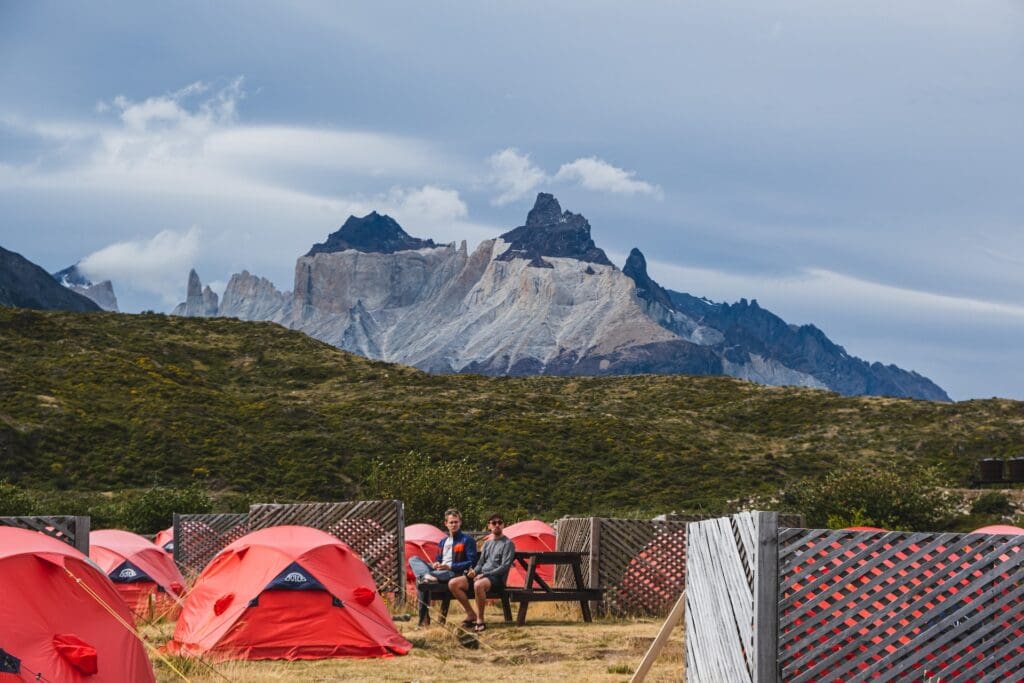 Camping de Tignes: Route des Ruines, Tignes
Location and Overview
Nestled along the scenic Route des Ruines in Tignes 1550 – Les Brévières, you'll find Camping de Tignes, a haven beckoning families and sports enthusiasts to soak in the splendour of the Alps. Here, tranquillity is embraced under the warmth of the sun or the gentle shade of trees. With open arms, this campsite welcomes you from mid-June to mid-September, offering a serene escape that captures the essence of the Alpine spirit. With 90 available spots and two spacious tents for rent, Camping de Tignes is ready to make your stay unforgettable.
Campsite Amenities
Your desires are met whether you're seeking relaxation or an active getaway, thanks to the range of amenities at Camping de Tignes:
Gather 'round in the communal room and indulge in a barbecue, creating memories and sharing stories with fellow campers.
Delicious aromas waft through the air, courtesy of the on-site bakery service and snack options, ensuring your taste buds are satisfied.
The playground and trampoline are the perfect remedy for keeping children entertained and their energy well spent.
If sports are your jam, you're in for a treat with options like petanque, molky, ping-pong, and badminton awaiting your competitive spirit.
For those seeking a new twist on exploration, the orientation circuit offers an opportunity to hone your navigating skills.
Not leaving any family member behind, Camping de Tignes is pet-friendly, inviting your four-legged companions to join in the adventure, albeit on a leash. And fret not about language barriers – the staff is well-versed in both English and Spanish, ensuring clear communication throughout your stay.
Mark Your Calendar
Circle the dates! Camping de Tignes eagerly awaits your visit from June 17th to September 3rd, 2023. Whether you're basking in the warmth of the sun, delving into the wilderness, or relishing the camaraderie of fellow campers, this retreat delivers an Alpine experience that stands apart.
Camping Bornand: Megève
Location Overview
Picture yourself in an alpine paradise as you discover Camping Bornand, nestled within the delightful towns of Megève and Combloux. With a collection of 51 spacious pitches and 4 inviting chalets, this campsite offers the perfect blend of comfort and nature's beauty.
Campsite Amenities
Camping Bornard ensures your stay is both convenient and enjoyable with a range of amenities:
Stay connected to the world beyond the Alps with Wi-Fi access, keeping you in touch with loved ones and your favourite online spaces.
Engage in friendly matches of baby-foot and ping-pong, igniting a sense of playful competition and camaraderie.
Nourish yourself with essential refuelling services that include a variety of bread, drinks, and ice – and don't worry, a supermarket just 1 km away has your larger needs covered.
But, the real excitement lies in the array of summer sports and activities accessible right from the campsite's doorstep. A mere 3 km from Megève, you can dive into adventures ranging from swimming pools and thrilling water slides to exhilarating ice rinks and challenging climbing walls. And that's just the start – tennis, paragliding, golf, and even summer sledging await your exploration.
Sanitary Facilities
Comfort and cleanliness define the campsite's sanitary facilities, while additional perks cater to your convenience. The availability of a washing machine and dryer ensures you have the essentials of home at hand. Families with young ones are catered to with thoughtful amenities like cots and high chairs, making your journey with little travellers smoother.
For those arriving with motorhomes, Camping Bornard has you covered with a dedicated drain air and a power adapter to ensure your devices remain charged. The campsite's equipped toilets are designed to accommodate those with reduced mobility, ensuring that everyone can partake in the campsite's offerings.
With its range of amenities and a prime location promising adventure around every corner, Camping Bornard stands as the perfect home base for your exploration of Megève and Combloux. Open daily from June 20th to August 31st, 2023, it invites you to create unforgettable memories amidst the stunning Alpine landscapes.
Le Grand Champ Campsite: Les Bossons & Les Houches
Location and Overview
Unveil a haven of nature at Le Grand Champ Campsite, nestled between Les Bossons and Les Houches, offering a tranquil escape into the heart of the French Alps. With its welcoming embrace of peace and natural beauty, this campsite is ready to host your adventure.
Campsite Amenities
Le Grand Champ Campsite is your hub for a stay filled with fun and memorable moments. With 100 pitches at your disposal, there's room aplenty for enthusiastic travellers like you. The campsite's ingenious layout, featuring a variety of trees and bushes, ensures that every camper can find their perfect private spot – be it in the warming sunlight or the cool shade.
But the amenities don't stop there. Le Grand Champ Campsite has something special for group adventurers as well.
With the capacity to accommodate groups of up to 50 campers in private spaces, it's an excellent choice for those travelling with friends or family. And if your group is rolling in on buses, fear not – dedicated parking for buses is readily available, making your arrival and departure hassle-free.
Adventure Awaits
Le Grand Champ Campsite isn't just about relaxation – it's a gateway to exploration. Two hiking trails kick off right from the campsite, promising both adventure and connection with the local environment. On one side, the "La Jonction des Glaciers" trail traces the path of the first mountaineers who conquered Mont Blanc in 1786. On the other, the "Animal Park de Merlet" provides an immersive experience with native mountain animals in their half-freedom habitat – a true treat for wildlife enthusiasts.
Le Grand Champ Campsite opens from May 1st to mid-October every summer, inviting you into the beauty of Les Bossons, Les Houches, and the surrounding Alpine landscapes. 
Campsite Les Richardes: Val d'Isère
Location and Overview
Get ready to experience the heart of Val d'Isère, a mountain paradise famous for its skiing and stunning summer scenery. Welcome to Campsite Les Richardes, nestled amidst the beauty of Les Bossons Glacier and the Glacier de Taconnaz, offering a serene escape into the heart of the Alps.
A Perfect Mix
Campsite Les Richardes strikes a perfect balance between tranquillity and convenience. It's just a short kilometre away from the city centre, giving you the best of both worlds – a peaceful retreat with easy access to city life. The resort's free bus service lets you explore Val d'Isère with ease, and a supermarket just a quick 400-metre walk away ensures you're stocked up.
Campsite Essentials
As Val d'Isère's only campsite, Campsite Les Richardes welcomes guests from June 15th to September 15th. Set right on the doorstep of La Vanoise National Park, it's your gateway to nature. And for motorhome travellers not staying on-site, there's a handy service for water tank emptying and filling at a flat rate of €3.50.
Keep in mind, Campsite Les Richardes doesn't provide mobile homes, tents, or caravans for rent – they encourage you to bring your own gear for an authentic camping experience. While the campsite is accessible for those with reduced mobility, specialised sanitary facilities aren't available.
What's On Offer
With room for 100 pitches, Campsite Les Richardes is ready for your alpine adventure. The terraced lawn is thoughtfully dotted with trees and bushes, creating private spots for soaking up the sun or finding shade.
For bigger groups of up to 50 campers, private spaces are tucked away in the natural surroundings, making it a fantastic choice for group getaways. And guess what? There's even parking available for buses, making group travel a breeze.
Explore the magic of the French Alps with hiking trails starting right from the campsite. And there's no shortage of activities around, from skiing, swimming, and tennis to mountain biking, horseback riding, archery, and golf – so you'll never be bored. 
Thrill-seekers can enjoy trampolines, volleyball, football, and fishing, promising non-stop fun.
For those seeking stunning views, hop on the ski lifts and get ready to be wowed by panoramic vistas of these awe-inspiring landscapes.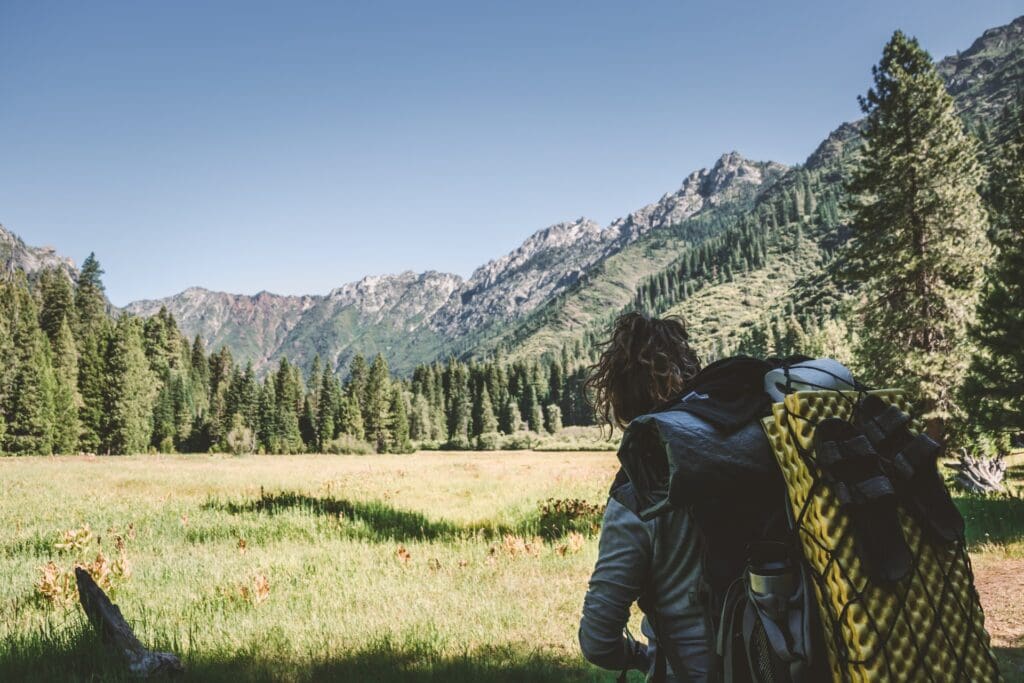 Camping Le Frêne: Les Gets
Location and Overview
Get ready for an adventure at Camping Le Frêne! Nestled in the heart of nature on La Grange au Frêne in Les Gets, this campsite is all about creating unforgettable experiences. Whether you're in a caravan, camping car, or tent, you've got a prime spot to soak up the beauty. And guess what? Mont Blanc is there to greet you with its majestic presence, promising an extraordinary stay with access to all things Les Gets has to offer.
Campsite Amenities
Camping Le Frêne is your cosy haven where relaxation meets convenience. Start your day with a splash in the heated pool or let your worries melt away in the Jacuzzi. And for those who can't resist staying connected, don't worry – there's partial Wi-Fi in selected spots, so you can stay in touch and share your stories.
But that's not all:
Hot showers that never run out of steam
Sanitary facilities designed with disabled persons in mind
Got some laundry to do? There's a washing machine ready to tackle that task.
Channel your inner ping pong champion with a fun game.
Don't miss a chance to swim in the heated pool, surrounded by the stunning alpine landscape.
Your Alpine Escape
Camping Le Frêne promises you more than just a stay – it's an experience. With Mont Blanc as your backdrop and Les Gets' activities at your fingertips, get ready for a warm welcome and a vacation that's full of memories.
Camping La Piat: Brides-les-Bains, Auvergne-Rhône-Alpes
Location and Overview
Camping La Piat is a charming retreat in the heart of Brides-les-Bains. This campsite is set against the backdrop of the illustrious 3 Valleys, which includes the captivating Méribel and Courchevel, opening up a myriad of exciting opportunities.
Camping La Piat offers 80 pitches for tents, motorhomes, vans, and caravans.
Campsite Amenities
La Piat is all about comfort and making sure you have a great time. They're serious about giving you a top-notch experience. Everything's super clean and well-kept, making the place inviting and chill. They've set up private spots that fit right into the natural beauty, giving you a cosy place to kick back.
La Piat has lots of fun stuff for everyone:
Join the kids and embrace your inner child with trampolines, turnstiles, and rocking games.
Get competitive with ping pong, foosball, and volleyball
Splash around in the stream that winds through the campsite – it's a hit every year
Play some boules on their two courts, great for everyone to have a go
Are the activities not enough? Well, you can also:
Make a splash in the swimming pool – perfect for hot days
Feel the movie magic at the cinema – they've got some awesome films lined up.
Join organised outings to explore the area – there's so much to see beyond the campsite.
Food time! Get ready for some yum. In July and August, you can order freshly baked bread and pastries at the reception chalet. It's a tasty way to start your day. As the sun sets, the O PIZZA Ï OL pizza truck rolls in every Friday evening with wood-fired pizza that sure hits the spot. BBQ lovers, you're covered too – they've got three spots set up for communal grilling.
Discover the natural beauty of Brides-les-Bains while enjoying modern comforts. It's an unforgettable experience waiting for you.
Montchavin Mobile Home Camping: Mont Blanc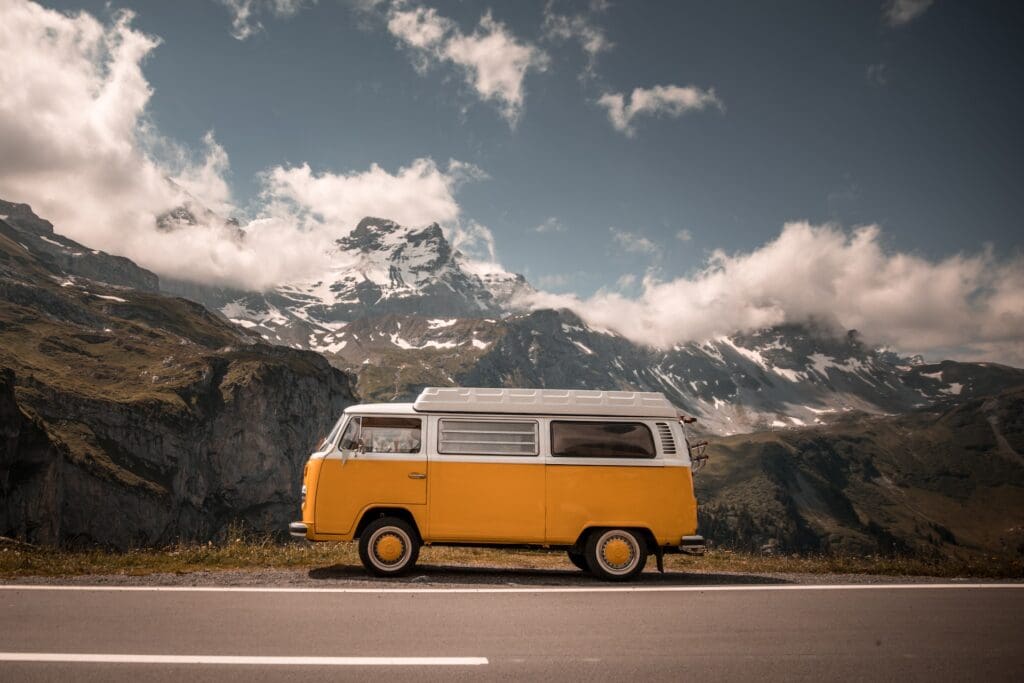 Location and Overview
Montchavin Mobile Home Camping is a year-round haven that offers both pitches and mobile homes for rent. Montchavin is nestled against the backdrop of Mont Blanc in the captivating Savoie region of the French Alps. Imagine this: it's perched like a balcony overlooking the Tarentaise Valley and the neighbouring Vanoise National Park. Talk about a scenic spot that adventurers and nature lovers would dig!
Campsite Information
This campsite is more than just a place to crash; it's your ticket to authentic Alpine adventures. With Mont Blanc towering and the Savoie region as your playground, here's the deal:
Hop into hikes right from Montchavin's motorhome site – great for hikers of all levels
Montchavin Les Coches has plenty to keep you busy  – from exciting activities to spots that can help you chill out
And when you're just in the mood to soak in mountain beauty, this village is the place to do it.
Now, about the campsite itself. They're all about keeping you comfy and covered:
Need your hiking gear drying? No worries, there's a drying room to help
Furry friend in tow? Great! Bring 'em along – pets are welcome
Gas? Yep, they've got propane for sale so you're all set
Even in winter, they clear out snow from pitches and access routes
And if you REALLY want to indulge in relaxation, check out this gem nearby:
Espace Paradisio is a true sanctuary, with saunas, hammams, beauty treatments, and Jacuzzis aplenty, perfect for winding down after your adventures.
Campsite Amenities
Time for some campsite amenity highlights:
Hit up the play area for some old-school fun – you or the kids
Covered picnic areas for rainy days (uncovered picnic spots, too)
TV room for chilling and watching.
Shady grounds to escape the blazing sun when you need to
For all you motorhome travellers, there's a dedicated service area just for you.
Don't worry about staying fresh – there's a number of washing machines to help
Keep your devices alive with electrical connections.
Parking and caravan storage? Yep, they've got your back
Montchavin Mobile Home Camping invites you to soak in Mont Blanc's beauty and dive into Alpine authenticity. With that backdrop and all these perks, you're in for a stay that's a true French Alps experience.
Camping Alpes Lodges: Pralognan-la-Vanoise
Location and Overview
Welcome to Camping Alpes Lodges, nestled in the heart of Auvergne-Rhône-Alpes and surrounded by the awe-inspiring beauty of Savoie. Picture this: rolling forests, meandering rivers, and nature's finest all around. This 4-star campsite puts nature at the forefront and offers you a playground with 250 pitches to choose from. Whether you're a tent aficionado or a motorhome explorer, there's a spot for you here.
Campsite Amenities
Curious about the goodies that Camping Alpes Lodges in Vanoise has in store? Well, feast your eyes on these amenities:
Dip into the swimming pool for a refreshing splash on those sunny days.
Unwind in the communal space decked out with comfy sofas and a TV – perfect for a chill-out session.
And hey, there's more! Take your pick from a range of pitches, each positioned smartly to keep you close to all the campsite's offerings.
Sanitary Facilities
Cleanliness and comfort are high priorities here, and that's reflected in the sanitary facilities. Meet "Bouquetins" and "Marmottes," the names of the well-kept shower areas with washbasins. Got little ones in tow? No worries – there's even a designated baby area to make things easier. Oh, and let's not forget about everyone's comfort. For those with limited mobility, there's a special facility to make sure they can enjoy every bit of the campsite.
And motorhome travellers, listen up! They've got you covered too with a dedicated service area. Expect handy features like a free motorhome service station, a tap for drinking water, and a spot to drain those chemical toilets.
And that's it – we've taken you through the top 10 camping spots in the French Alps. The beauty of Lake Annecy, the thrills of Chamonix – each place offers a slice of nature blended with comfort.
But remember, the French Alps are more than just peaks – they're stories waiting to be told. Whether you're after peace, excitement, or a bit of both, these campsites have something special for you.
Your unforgettable summer camping trip is waiting. Grab your crew, pack your bags, and let the magic of the French Alps unfold around you. And when it comes to getting there hassle-free, don't forget Alps2Alps – your go-to transfer company. We'll make sure your journey gets off to a great start.