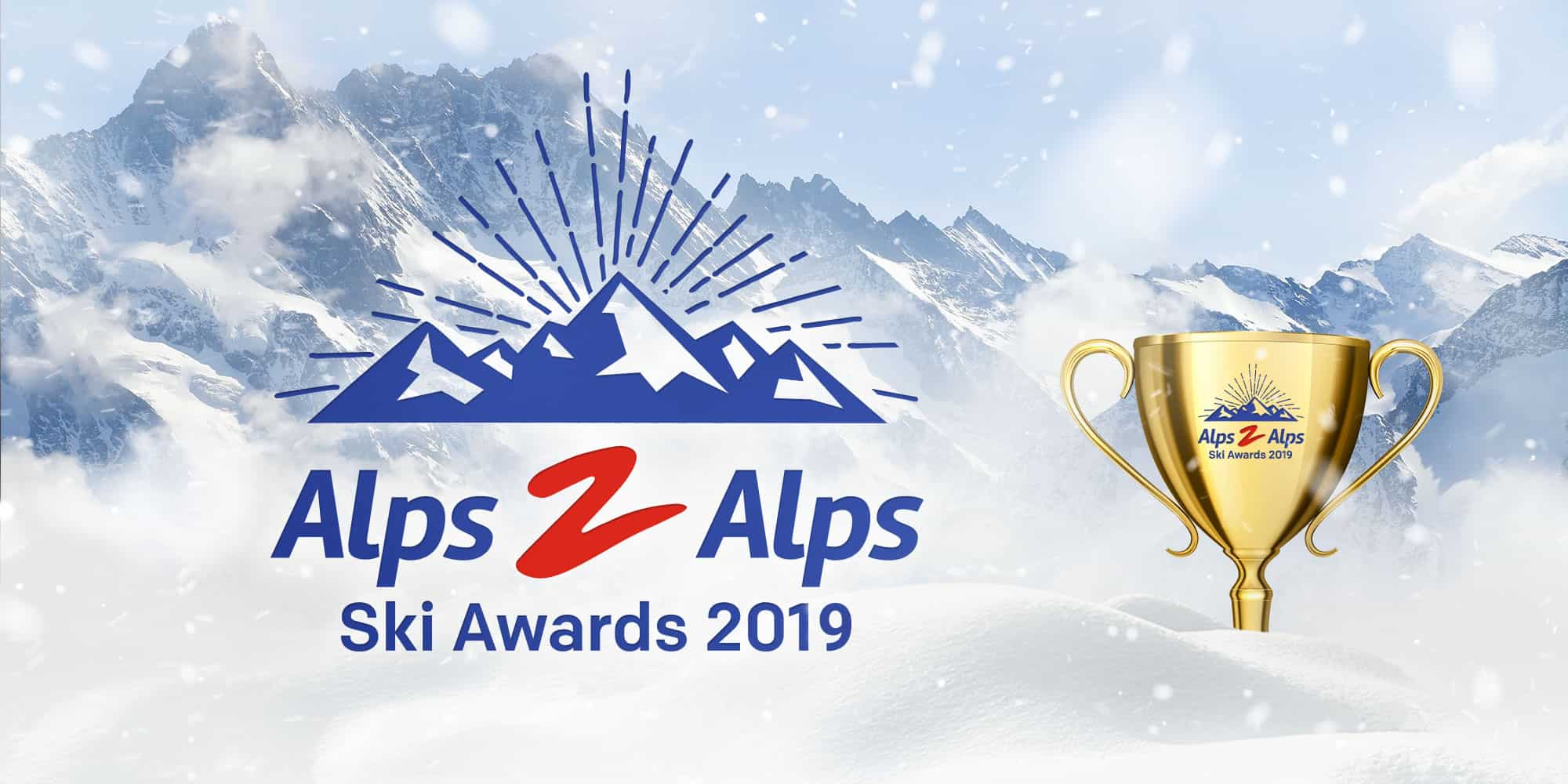 The Alps2Alps Ski Awards 2019: Best Ski Resorts in the Alps
The Alps2Alps Ski Awards 2019: Best Ski Resorts in the Alps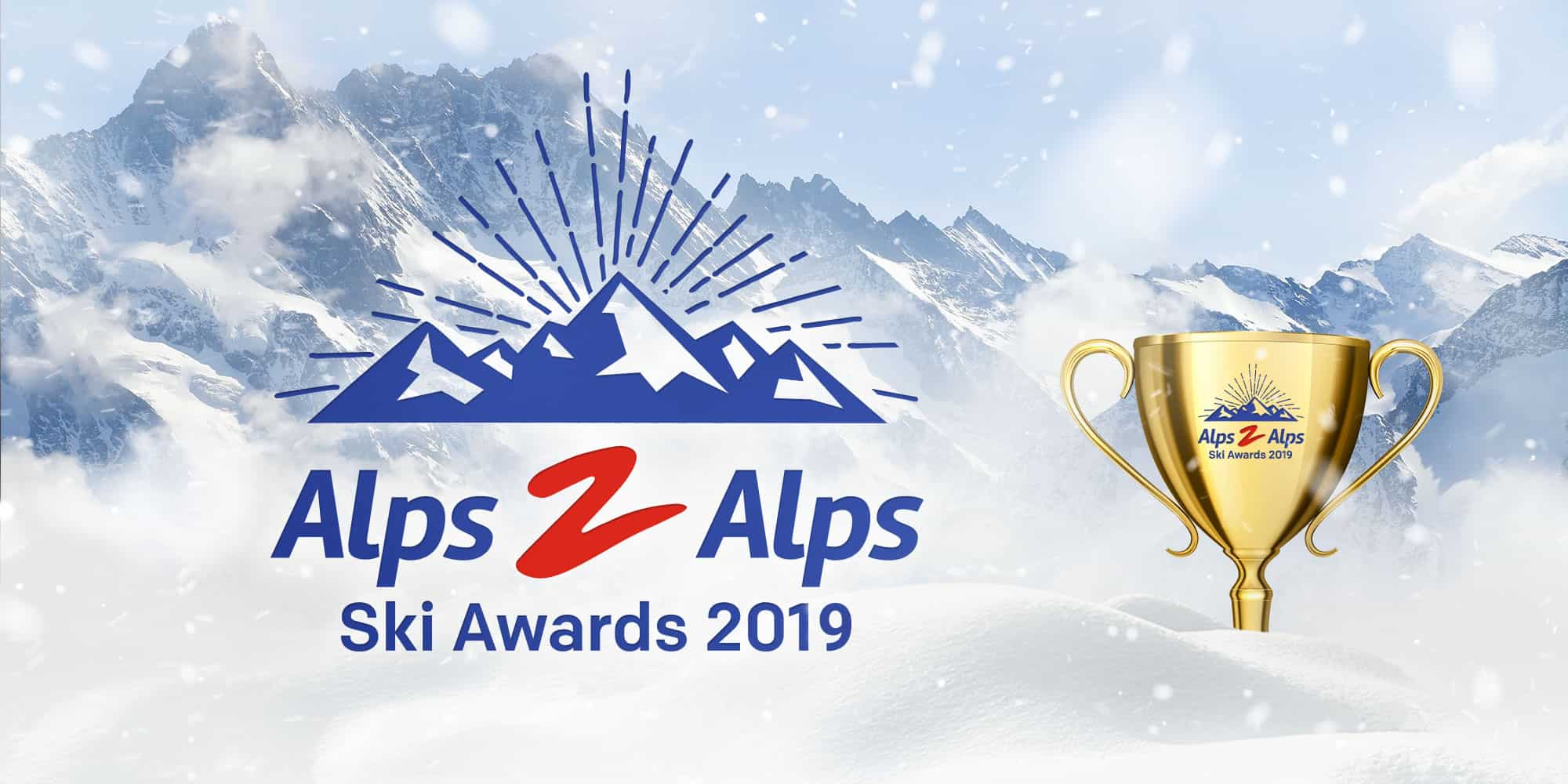 With 2019 almost at its end, it can only mean one thing….. The Alps2Alps Ski Awards 2019 are here!
This time round, we decided to put the power into your hands, as we asked our lovely Twitter followers for their opinion on the best ski resorts from around the Alps. Afterall, it's dedicated skiers that have the insider knowledge on where to go!
We've kept the usual categories like prettiest ski resort and best ski school and added some new ones to keep things interesting.
So, without further ado, here's our list of the best ski resorts in the Alps for 2019….
Most Eco-Friendly Resort
Last year's winner: Saas Fee, Switzerland
This year's winner: Saas Fee, Switzerland
The eco credentials of ski resorts are becoming increasingly important to skiers as sustainability awareness grows and many resorts are stepping up to the challenge of going green.
The votes are in, and for the consecutive year running, Saas Fee in Switzerland holds the eco crown! With a car free village, electric buses and a ski lift system powered entirely by hydroelectric power, it's no wonder this resort remains on top.
Shortest Lift Queues
Last year's winner: Cortina d'Ampezzo, Italy
This year's winner: Champuloc, Italy
There's nothing more annoying that waiting around in lift queues during your precious ski holiday time. That's why many of us pick resorts based on lift queue times.
This year, Champuloc in Italy steals first place from Cortina d'Ampezzo for the shortest lift queue award. Despite being the largest ski resort in the Monserat ski area, Champuloc remains a relatively quiet ski resort, known as 'Europe's best kept secret'. This means shorter lift queues and more time on the mountain, so you better visit before word spreads!
Prettiest Ski Resort
Last year's winner: Courmayeur, Italy
This year's winner: Wengen, Switzerland
This year's prettiest ski resort takes us from Italy to Switzerland, as Wengen has been crowned by our followers as the prettiest resort in the Alps.
Surrounded by lofty peaks and unspoilt nature, Wengen is one of the oldest and most popular ski resorts in Switzerland. Traditional wooden chalets and stunning views make for a picture-perfect ski holiday.
Best Ski Clothing Brand
Last year's winner: The North Face
This year's winner: Peak Performance Clothing
Need a new ski jacket? Then look no further than Peak Performance, winner of the best ski clothing brand 2019. Known for innovation in active wear, Peak Performance are experts at producing clothing to protect you from extreme weather conditions. Handy additions such as articulated elbows and clever ventilation combine fashion and function perfectly.
If you're not sure what items of ski clothing you need for your upcoming trip, check out our pre-season shopping list.
Most Innovative Piece of Ski Tech
Last year's winner: SkyRoam Solis
This year's winner: KJUS Men's BT2.0 Glove
What if you could make a phone call on the slopes without getting your phone out, or even taking off your gloves? Now you can with KJUS' innovative new ski gloves with built in Bluetooth technology and OLED display.
Say goodbye to frosty fingers with these gloves which feature;
A waterproof speaker
Built in microphone
Warming Fast Thermo Core technology
Noise cancelling technology
Best Ski School
Last year's winner: British Alpine Ski School
This year's winner: European Snowsport Ski School
Operating across several of the major alpine ski resorts, including; Verbier, Zermatt, St Moritz, Chamonix, Nendaz and Val d'Isere, European Snowsport offers a variety of ski lessons for all abilities.
With a wealth of local knowledge and experienced instructors, you can trust these guys to help you brush up on your technique. Your instructor can even meet you at your hotel or ski chalet before your lesson!
Best Snowboarding School
Last year's winner: MINT Snowboarding School
This year's winner: MINT Snowboarding
MINT snowboarding must be doing something right, as they remain the winners of our best snowboarding school in the Alps award.
If you're looking to brush up on your snowboarding skills, MINT offers everything from group to Freestyle and child-friendly lessons in the French Alps.
Best Black Run
Last year's winner: La Pas de Chavanette, Avoriaz in France
This year's winner: La Sache, Tignes in France
Are there any expert skiers out there looking for some high-altitude thrills? If so, La Sache run in Tignes is a long and challenging ride down to Tignes Les Brevieres.
Word of warning – you may need a soak in the hot tub to soothe your tired legs after mastering these turns! It's no coincidence that some of the black runs in the area were used in the 1992 men's Olympic downhill race!
Best Resort for Off-Piste Skiing
Last year's winner: Verbier, Switzerland
This year's winner: Alpe d'Huez, France
When it comes to off-piste skiing in the Alps, our followers have decided that Alpe d'Huez in France is the place to go. With off-piste adventure trails to suit all skiing abilities and breathtaking views, this resort is a deserving winner.
Beginners can start with the Sarenne run, while more experienced skiers can head to the Grand Sablat to explore over 200m of backcountry trails.
Best Ski and Music Festival
Last year's winner: Caprices, Crans-Montana, Switzerland
This year's winner: Snowboxx, Avoriaz, France
The Alps isn't just about ski and snow, it's also home to a bunch of exciting music festivals on the slopes. Overtaking last year's winner Caprices, Snowboxx in Avoriaz has been chosen as the best ski festival in the Alps – an impressive accomplishment considering the quality of the competition.
Snowboxx really puts on a show with bottomless brunches, igloo parties and comedy nights going on alongside the impressive music line up. No wonder it's got people talking!
Best Resort for Après Ski
Last year's winner: Val Thorens, France
This year's winner: Val Thorens, France
Once again, Val Thorens has smashed the competition, winning best resort for après ski the second year running. Home to the famous La Folie Douce and the biggest dance floor in Europe, it's no surprise that Val Thorens keeps partiers coming back for more.
From drinks and live music on sunny outdoor terraces, to late night dancing- Val Thorens has something for everyone.
Most Romantic Resort for Couples
Last year's winner: Zermatt, Switzerland
This year's winner: Kitzbuhel, Austria
There's nothing like time away amongst snowy peaks and cosy log fires with your loved one to get that romantic feeling going.
With its beautiful traditional architecture, charming cobbled streets and breath-taking views, it's no wonder Kitzbuhel has been deemed the most romantic ski resort for 2019.
Best Resort for Late-Season Skiing
Last year's winner: Les Deux Alps, France
This year's winner: Zermatt, Switzerland
If you're after a late season skiing trip, the most important factors to consider are altitude and snow fall. Luckily, Zermatt delivers with 3300m peak altitude and glacier skiing on offer all year round. Here, you can enjoy excellent snow conditions long after peak season has ended.
Best Summer Destination
Last year's winner: Samoëns, France
This year's winner: Zermatt, Switzerland
Last year the summer destination of choice was Samoens in France, this year, it's Zermatt. Not only are hikes, ziplining and mountain biking on the cards, you can even ski in summer thanks to Zermatt's glaciers that are open all year round.
Best Beginners Ski Resort
Last year's winner: Obergurgl, Austria
This year's winner: La Rosiere, France
The peaceful resort of Rosiere is ideal for beginners looking to test their skills as there's plenty of space on the slopes to grow your confidence. Long, gentle slopes and lots of family-friendly activities make this resort ideal for families with young children. The ski in/ski out accommodation and quality ski schools help too!
Best Resort For Foodies
Last year's winner: Morzine, France
This year's winner: St Moritz, Switzerland
From comforting cheese fondue to decadent meat dishes and exquisite wine, the Alps are well known for their culinary delights. But where to go to experience the best of them? St Moritz in Switzerland wins best ski resort for foodies!
With excellent alpine restaurants that combine the very best of French and Italian cuisine, this is a great place to sample Swiss meats, pastries and fondue. There is even a gourmet food festival every winter for serious foodies.
Best Male Skier
Last year's winner: Marcel Hirscher
This year's winner: Marcel Hirscher
Maintaining his position at the top, Austrian born Marcel Hirscher has been voted as best male skier for the second year.
Hirscher is known as the king of slalom racing thanks to his impressive number of accolades. With nine Skiing World Championship medals and three Olympic medals under his belt, he sets a hard standard to beat.
Best Female Skier
Last year's winner: Mikaela Shiffrin
This year's winner: Mikaela Shiffrin
With a plethora of gold medals, including Olympic medals and FIS wins, Mikaela Shiffrin remains our best female skier for 2019. Shiffrin grew up skiing in Vail and has gone on to achieve great things, and she's not done yet!
Best Paralympian
Last year's winner: Menna Fitzpatrick
This year's winner: Arthur Bauchet
This year's winner of best paralympian skier started skiing at the age of five, not letting his muscle power impairment get in the way of his love of the sport. Arthur Bauchet is a young skier who's already won four Olympic silver medals. Definitely one to watch!
Best Resort for Culture
Last year's winner: Chamonix, France
This year's winner: Chamonix, France
The vote counts are in and Chamonix is still the best ski resort for culture in the Alps! Whether it's art, architecture or music you're into, Chamonix has it all.
Wander through Chamonix village, taking in the history of the architecture and visit the statue of explorers William Windham and Richard Pocock who kicked off tourism in the area back in 1741.
Most Convenient Ski Resort
New award category
Winner: La Clusaz, France
When it comes to fitting in more skiing trips, convenience is key. That's why finding ski resorts with short transfer times and convenient access is essential if you're short on time.
With a transfer time of just 1 hour 25 minutes from Geneva International airport, getting to La Clusaz is simple. Alternatively, Annecy train station and Chambery airport are also nearby.
As well as being easy to get to, La Clusaz also boasts fantastic infrastructure to help you maximise your time on the slopes.
Best Resort for Snowboarders
New award category
Winner: Cervinia, Italy
Are you into your snowboarding? If so, then you must visit Cervinia in Italy. Well suited to intermediate snowboarders, the Indian Park is a freestylers' heaven, full of rock drops, kickers and jibs. But don't forget your helmet!
When it comes to pistes, Valtournenche is great for carving as it remains relatively quiet.
Most Affordable Family Resort
New award category
Winner: Sainte Foy, France
Planning a family ski holiday on a budget? Look no further than Sainte Foy in France. With excellent family-friendly accommodation and a reliable childcare centre, this resort is ideal for families. Kids from the age of three can try out the slopes and little ones under seven get a free lift pass, making it affordable too.
Best Resort for Non Skiers
New award category
Winner: Zermatt, Switzerland
If you're heading to the Alps in a large group, it may be that some of your members aren't big on skiing. Zermatt is a handy solution as it's packed full of off-piste activities. Take your pick from;
Fantastic shopping opportunities
Paragliding
Snowshoeing
Sledding
Tobogganing
Drinking in the igloo bar
Best Overall Ski Resort
Last year's winner: Val Thorens, France
This year's winner: Courchevel, France
Finally, we come to the ultimate award; best overall ski resort. Drum roll please…. This year's best ski resort goes to Courchevel in France!
Voters loved exploring the massive Three Valleys skiing area, with its 600km of varied pistes. Combined with reliable snow conditions, challenging black runs and great inter-resort connections, Courchevel is ideal for skiers of all abilities.
After an energetic day on the mountain, there's a wide array of five-star restaurants and bars to relax in, as well as some impressive luxury chalets.
To get there, a transfer from Chambery takes just 1 hour 30 minutes.
Head to the Slopes
With all these incredible ski resorts to discover, you better get cracking before our next round of Alps2Alps ski awards!
If you've been tempted by one of the winners on our list, we can help you get there. Our professional, affordable ski transfer service operates across all the major ski resorts in the Alps.
Find out how much you could save with us by heading to our ski transfer booking page.