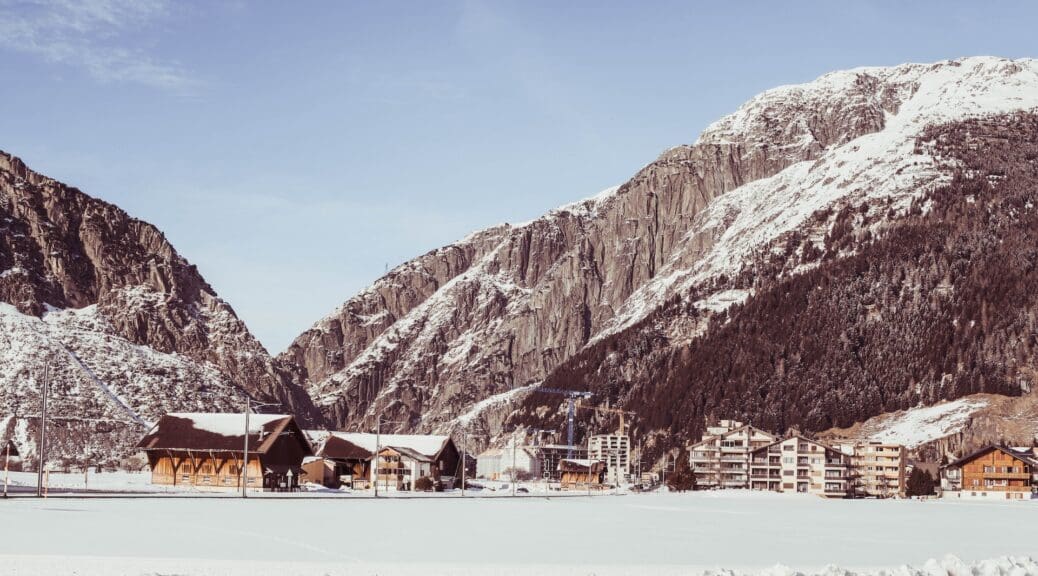 Eco-Friendly Tips for Corporate Ski Holidays near Geneva
Eco-Friendly Tips for Corporate Ski Holidays near Geneva
In recent years, the call for sustainable practices in every aspect of our lives has grown more urgent. This shift towards eco-consciousness extends to the world of corporate travel, where businesses are seeking ways to run enjoyable yet sustainable corporate retreats.
For those seeking an eco-friendly but exciting team retreat, there are plenty of options for sustainable ski resorts near Geneva. We've gathered some tips to help you plan your next corporate away day, and sustainable practices you can incorporate into your next trip, ensuring you can enjoy the slopes safe in the knowledge you've done your part for the environment.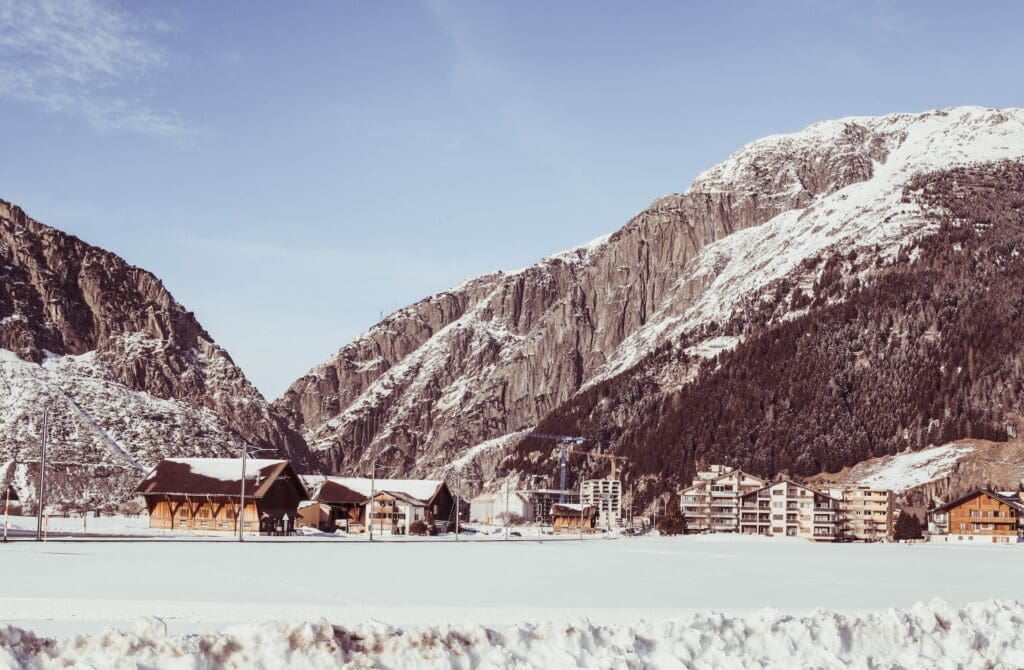 Greener Transport
One of the biggest environmental impacts of corporate ski holidays will be your transport. However you'll be travelling, there are ways to help make your journey more sustainable and reduce your carbon footprint.
While it's good to avoid flying and its large environmental impact altogether, for many people it's the only way to get to Geneva. Even when using air travel, there are ways to minimise your environmental impact.
Carpooling and ski transfer services to and from Geneva airport are a great way to save money and reduce emissions. This is especially true for corporate ski weekends when you'll be travelling as a large group, making sharing your trip even more efficient.
Some providers often offer groups discounts when booking for a large number of people together. Airport transfers can help reduce your stress and emissions while giving another opportunity for your team to bond while they drive through the picturesque scenery of the Alps.
Eco-Conscious Resorts
When choosing a resort for your team's ski break, as well as the ski slopes and apres-ski available, look at how they prioritise sustainability and eco-friendly practices.
Luckily many Alpine ski resorts are also making sustainability concerns a priority, meaning there's plenty of options when it comes to making an eco-conscious choice for where your team stays.
Environmental awards and certifications are a great way to see which ski resorts are making a conscious effort to improve their sustainability and reduce their environmental footprint. Le Flocon Vert is a great example. It looks at governance, the local economy, social and cultural dynamics, and sustainable resource management. Some of the recipients of its prestigious 2-star rating include: Saint-Gervais, Vallée de Chamonix, and Châtel, Portes du Soleil.
The Station Verte label is another great indicator that you're choosing an environmentally friendly resort. It shows a commitment to authentic tourism that respects the land, as well as the development of sustainable initiatives to protect nature. Station Verte resorts always contain a range of activities in connection with natural, cultural or historical heritage of the area. The area around Geneva has several great ski resorts that have been awarded the Station Verte label including Samoëns and Châtel.
Sustainable Accommodation
The sustainability of where you're staying doesn't stop at the location. The kind of accommodation you choose to stay in will also have a big impact on your carbon footprint. From water usage, to energy efficiency and waste management, there are a lot of ways your accommodation can positively or negatively impact the sustainability of your holiday. With all the people coming as part of your team, this impact will be multiplied.
Opting for an energy-efficient rental for your stay in the alps can further reduce the environmental impact of your stay, reducing emissions and costs.
The sustainability of your accommodation is more than just the building though, how you use the space and equipment provided is equally important. Just like at home, there's a lot of small steps you can take during your holiday to reduce your carbon footprint. Turning the heating down even a few degrees, turning off lights when not in use, unplugging electronics, and taking quick showers can all help improve the sustainability of your stay.
Environmental and Educational Activities
Along with your time on the slopes and taking in the culinary delights at the local bars and restaurants, there's plenty of nature based activities to reinforce your sustainable mission, and keep the fun going during your short break.
Activities that connect you with nature and the environment can help people connect with the natural world around them and leave a lasting impression on the importance of sustainability for your team. What better place to explore nature than the stunning environment of the alps.
Guided nature walks and wildlife observation are a great team bonding activity that gives people a chance to connect with each other as well as the world around them. These activities are great team building activities and are often less expensive and produce little emissions, helping you keep costs down as well as your carbon footprint.
Many ski resorts around Geneva also offer educational activities related to the local environment, culture, and heritage of the area. This offers a great opportunity for your team to learn more about the importance of sustainability and what they're trying to protect.
Buy Local
Buying locally made goods not only helps support the local economy and culture, it can contribute to a more sustainable holiday.
The textile industry is one of the most polluting industries globally, so which clothes you're buying are an important consideration when thinking about making your trip as sustainable as possible. There's no end of locally-made, upcycled, or second-hand brands available in the alps around Geneva. These will not only have a considerably smaller carbon footprint than most commercial brands, but also give you a unique souvenir of your time in the mountains.
Hiring equipment is another way to contribute to cutting down on the carbon footprint of your trip. There's no need for everyone in the team to buy equipment for one ski retreat, especially as many may be first time skiers. Hiring equipment is not only more sustainable, it's cheaper and reduces stress around transport.
Food, Drinks, and Cuisine
From fine wines and hearty beers to delicious cheeses and rich chocolates, the shops and grocery stores in the ski resorts near Geneva are full of incredible food for you to indulge in during your stay. Just like with your other purchases, buying locally for your food is a great way to limit the carbon footprint of your trip.
There's no end of great local food in the alps which is high quality, fresh and avoids the emissions associated with transportation. Markets, small craft shops, and co-operatives are a great way to access a variety of local and seasonal food that will have you all set for your stay.
Wrap Up
Incorporating sustainable choices into your corporate ski retreat near Geneva is not only a responsible choice but also an opportunity to lead by example. By selecting eco-conscious transportation, accommodations, and activities, you're taking positive steps towards reducing the environmental impact of your retreat.
Embracing local produce, nature activities, and educational initiatives not only helps make your trip more sustainable, but more memorable too, with your team leaving with a deeper understanding and appreciation for the natural world.
You can make a start on making your next corporate ski trip more sustainable and affordable by booking your corporate ski transfer from the airport today.