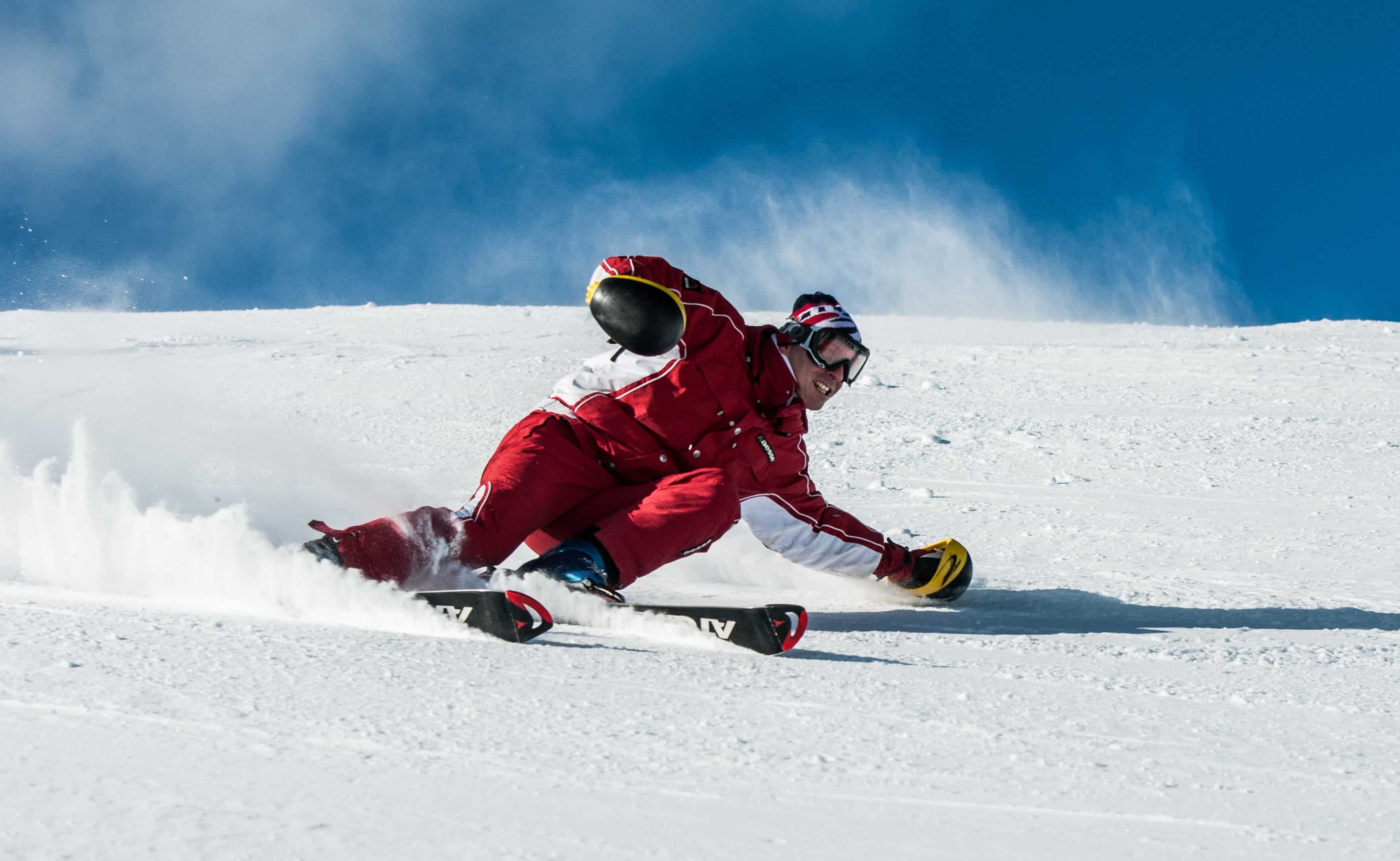 How to Prepare for a New Ski Season
How to Prepare for a New Ski Season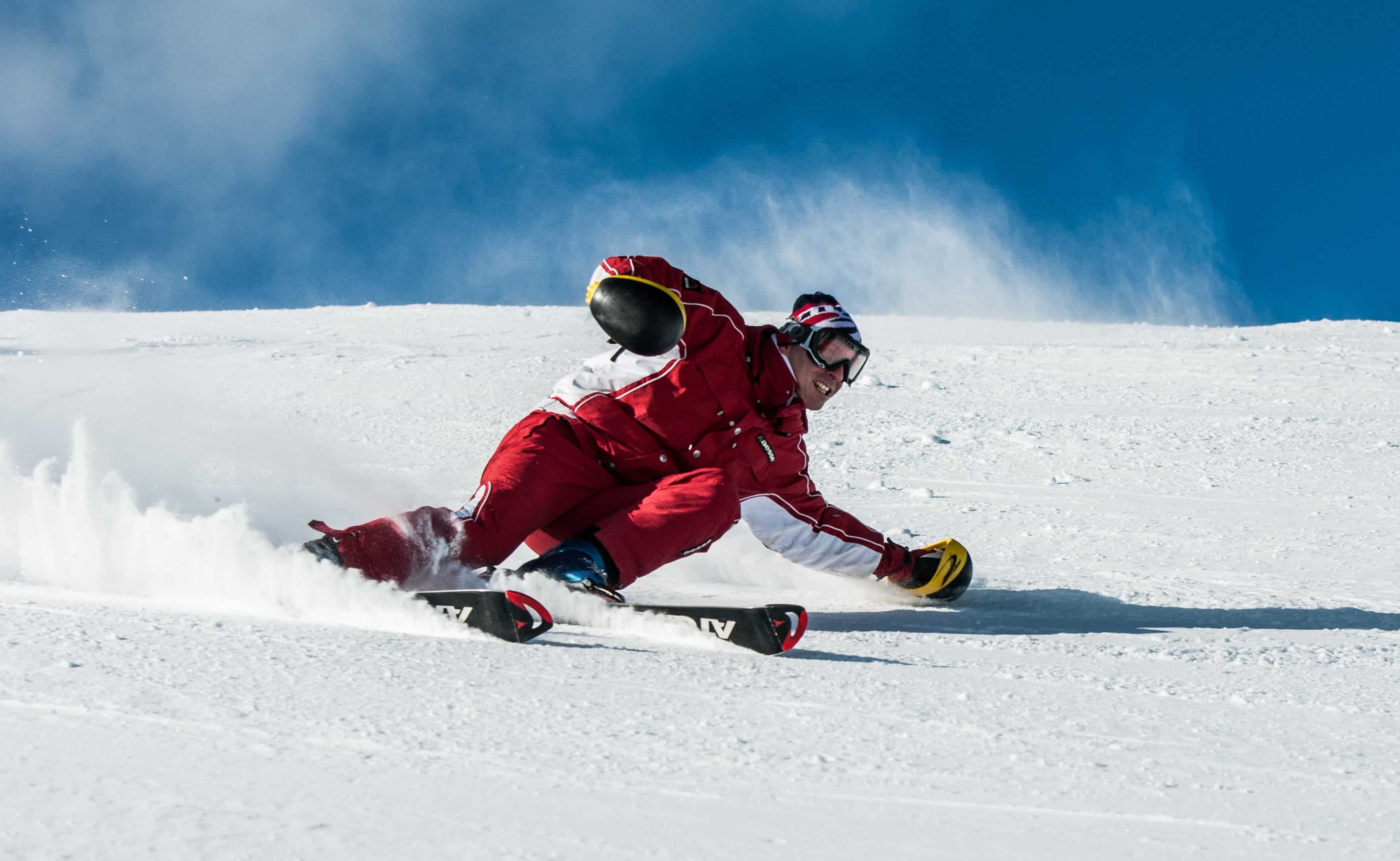 Whether you are planning for your very first ski holiday, or this is just your first season back at the slopes since the pandemic, you'll want to prepare ahead of time to ensure a smooth sailing and stress-free holiday.
Advanced preparation is a must if you want to make the most out of your ski trip and be as prepared as possible.
From packing advice and pre-ski exercises to accommodation and booking flights, we have compiled this guide on how to plan a ski holiday in 2022.
So without further ado, here's how to prepare for a ski season with minimal stress and lots of fun.
Planning Your Ski Holiday
Choosing the Perfect Ski Resort
Without question, choosing the ski resort will be one of the biggest influences on how much enjoyment you have on your ski holiday.
Whether you're a seasoned skier or this is a new challenge, searching for a ski destination should be your number priority.
Starting your search early means you can take the time to find a resort with availability that meets all of yours and your family's requirements. Whether your preferences are cross-country trails, lively après ski bars or a resort catered to children, it's out there!
What to Consider When Picking a Ski Resort
Let's take a look at some of the key features you might want to look out for in your ski destination:
Do You Want Aprés Ski Entertainment?
How does your perfect post-slope evening look? If a lively night of beers, fun and dancing with your friends is your vibe, you should choose a resort with some impressive aprés ski entertainment.
Evening enjoyment in a typical ski resort could include bustling bars up the mountains, live music venues and clubs in the village. Some ski resorts will offer more of this than others, so if this is your kind of holiday, be sure to check out reviews or resorts that promise this.
Are You Skiing with Children?
Another influence on your holiday destination will be whether you are skiing with children or not. Some ski resorts have areas for children, including dedicated slopes for newbies or nervous skiers and kid's clubs so you have the freedom to hit the black slopes if you wish. Ski resorts offering snow activities are also popular with families. Activities include tubing, snowmobiling, snow-shoeing, husky sledding and much more.
What is the Ski Level of Your Party?
Before you choose the ski destination, you should check the ski ability of your party, then cross-check this with what grade of ski slopes are at a resort.
Ski slope colours indicate the pistes' difficulty and steepness, with green being the easiest, back or double black diamond is the most difficult, with blue runs and red in between. If you are a team of first-time skiers, focus on finding the best beginner ski resorts. If the resort has predominantly black slopes, you might find your week away is quite repetitive. Likewise, if you are an expert and your resort has mainly red slopes, you will be limited to the slopes you would want to use.
Are You Working to a Budget for your Ski Holiday?
Similar to any destination or holiday resort, some are going to set you back a lot more than others. If you are working to a budget. research the following prices before you commit to your desired location:
Ski and equipment hire
Ski lift passes
Accommodation
Flights
Cost of airport transfers
Average food prices
The time of year that you choose will also impact the overall cost of your ski trip. For example, peak season and school holidays will cost a lot more than the tail end of a ski season, and travelling in these times will be trickier to find a cheap family ski holiday.
If you need some inspiration, we have a round-up of some of our most popular routes.
Choose Your Ski Accommodation
After settling on a resort and organising your travel dates, next comes accommodation. Most ski resorts have many different accommodation types. The best option for you depends on the size of your group, budget, and the desired vibe of your trip:
Traditional Ski Chalets
Ski chalets are usually available in catered or self-catered options.
Catered chalets are one of the best types of ski accommodation and unlike anything you would experience on a beach holiday. Chalets are the epitome of 'traditional' Alpine style, beautifully crafted from wood and offer a true cosy and authentic mountain vibe.
Chalets are perfect for larger groups, and they are great for keeping costs down if you have a big enough party. They create a very sociable environment amongst friends and typically feature hot tubs or saunas, kitchen and dining areas, cosy lounges, a large wood-burning fireplace and private bedrooms and bathrooms.
The joys of a catered chalet mean you can come home after a tiring day on the slopes and enjoy a hearty, traditional Alpine meal without having to lift a finger. Don't want to cook or clean on holiday, a catered accommodation is for you!
Ski Hotels
A ski hotel might be more what you're used to from holiday accommodation. Hotels are ideal for pairs, families or groups of four, and they offer the luxury experience we expect. Expect to find indoor swimming pools, spas, saunas, bars and restaurants in the best ski hotels. You can book bed and breakfast, half-board or full-board options.
Ski In Ski Out Apartments
If you love hitting the slopes but don't love the journey to and from the slopes with heavy gear, lengthy bus journeys, or long walks, a ski-in ski-out apartment is an option for you.
Ski-in ski-out allows you to do just that, step out of your apartment wearing your ski or snowboards and find yourself on the mountain. Due to their proximity to the pistes, the views from ski-in ski-out apartments are always breathtaking.
Organising Your Travel to the Alps
Booking Your Flights
If you want to save your cash for fondue and afternoon beers on the mountain, booking your flights as early as possible is a great way to save.
To save money on your flights to the Alps, booking at least two months before you plan to fly can help you nab the best deals before they're gone. Be sure to shop around at nearby airports to find the most convenient flight times for your money. Using an online flight tracker tool will alert you when your chosen flights are at their cheapest.
Book an Airport Ski Transfer to the Alps
Once you've got your 2022 ski dates ready, now is the time to book your transfer to the Alps. Why book a private airport transfer you ask? The advantages are plenty;
Experienced drivers
Comfortable, safe vehicles
Get driven straight from the airport to your chosen ski destination
Stress-free travel
Pick up your ski equipment on the way
Great deals and discounts
If there's one thing you do in preparation for your next ski season, make sure you secure your ski transfer early on. Peak season can get busy in the Alps' most popular resorts – and for good reason!
Alps2Alps provides private and luxury ski transfers from popular airports, to ski resorts across the French Alps, Swiss Alps ski destinations, Austrian ski resorts and even a number of Italian Alps ski resorts!T
o take advantage of the excellent ski areas in the region and grab the best deals, transfer offers and discounts, book early to avoid disappointment.
Getting Ready to Depart…
Sort Your Travel Documents
There's nothing worse than running around hours before a flight trying to locate your passport or find printer ink to print out your boarding passes!
You should find your passport well in advance and check that there is ample time left on it. Entry requirements for most countries state that there must be at least six months left on your passport before its expiry date. If you don't check this far in advance, you might end up missing your ski holiday; passport renewals can take up to six weeks.
We also recommend printing off hotel vouchers and boarding passes well in advance and storing them in a travel wallet alongside your passport. If your travel documents are digital, download them before you get to the airport. Don't risk internet issues that can leave you unable to access and download your online documents.
Organise Travel Insurance
If we've learned anything since March 2020, travel insurance is essential. We never know what will happen, and holidays cost a lot of hard-earned money, so you shouldn't gamble it.
Check insurance policies fully and make sure it covers COVID-19 related cancellations or delays.
Start Your Off-Season Ski Training Plan
Perhaps the most overlooked (by newbies) but important stage in your ski season prep, is to prepare your body and become physically ready for your ski holiday. Good overall fitness is vital if you want to make the most of your time on the mountain – uninjured. It's also a good idea to get physically ready if you're a newbie. Many people underestimate the hard work involved for skiers and snowboarders!
It's no secret that skiing is tough on the body, so strengthening all the important muscle groups and building your cardiovascular fitness in advance is highly recommended.
A solid ski conditioning workout plan with a workout at least 3 to 4 times a week is a great way to get prepared and avoid little niggles while you're away such as back aches, leg strains or knee pains.
Here are some exercises to get you started:
Best Cardio for Skiing
Running or jogging on an incline

Cycling

Swimming for low impact, full-body conditioning
Ski Exercises At Home
Crunches and twisted crunches (add a medicine ball if you want to work harder)

Push-ups and shoulder presses with weights

Deadlifts
Beginner Ski Exercises
Squats (keep your feet hip-width apart)

Plank and side plank to build up core strength

Lunges and side lunges
Focus On Flexibility
When it comes to skiing, flexibility is just as important as strength. That's why activities such as yoga or pilates are a great accompaniment to your exercise program.
Here are some of the best yoga positions to complement your skiing performance;
Forward bend lengthens and loosens the hamstrings and calves

Chair pose builds strength in the quads

Tree pose improves balance

Downward facing dog stretches the spine (slightly bend your knees if your calves are tight)
Sort Your Ski Hire
If you're not bringing your ski equipment, you'll need to think about ski hire. If you book your transfer with us, this step is simple. Just let us know what equipment you need and we can arrange for your driver to take you to your fitting on the way to your resort.
Our handy ski rental hubs are conveniently located and staffed by experienced ski technicians to help you find your perfect fit.
Travelling as a family? Kids get free ski hire with a full paying adult!
Book Ski Lessons & Activities
Booking ski lessons is an essential step for novices to the slopes. Organising lessons with a ski school will improve your technique, reduce the risk of injury and build your confidence to take on that next big challenge.
Ski schools get extremely busy in peak season, so advanced booking is advised, especially for large groups. Your tour operator might be able to help you out with booking ski lessons and advise you on the best ski schools.
Purchase The Essentials
Not long now until your skiing adventure! It's time to buy the essential items you'll need for your trip.
Your skis can take a beating each season, so, if your skis are a little more than well-loved, it might be time to invest in a new pair. Alternatively, you could service your skis DIY style or leave it to the professionals.
You may also want to buy travel-sized toiletries to take with you on the plane, a great book for your downtime and any new accessories such as sunglasses or hats.
What Clothes Should I Wear to Go Skiing or Snowboarding?
If this is your first time skiing or snowboarding, you will need to buy the appropriate ski clothing and accessories. Some pros might have a list of gadgets as long as their arm to recommend, but for any first-timers, here are the absolute must-have basics for your trip:
Thermal underwear

Fleece jacket or wool long-sleeve top

Ski socks

Ski jacket

Ski pants or salopettes

Gloves or mittens

Helmet

Ski goggles

Neck gaiter or balaclava
Start Packing for Skiing
We're not saying you have to pack your bag ready to go at this stage, but it does help to start thinking about what you're going to take so you can work out if anything is missing.
Packing can feel like an overwhelming task, no matter how long the trip is! To help, here's our pre-season packing checklist.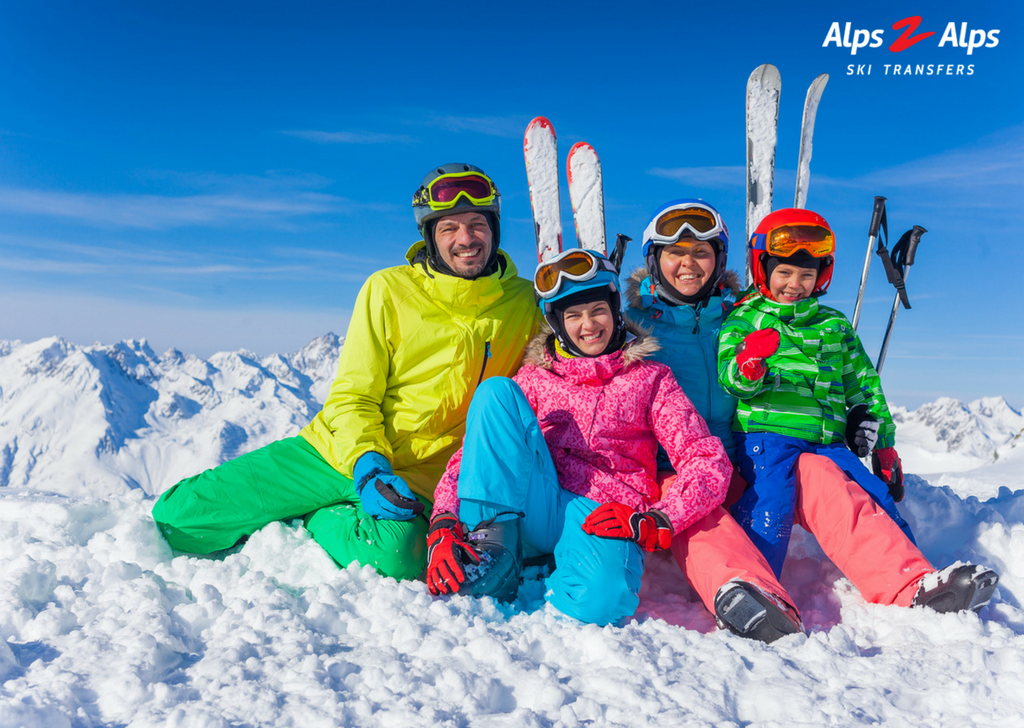 Take Some Time Out
Preparing for your upcoming ski season isn't all about planning and working out. A week at a ski resort can be tiring, especially if you're planning on hitting the slopes early every morning and enjoying the alpine nightlife each evening!
To keep up the stamina, spend a little time before your holiday chilling out and easing off the exercise. This way, your muscles will be well-rested and ready to take on the slopes!
Covid Travel Requirements for Your Ski Holiday
Currently, France, Austria, Switzerland and Italy are all free of any COVID-19 travel restrictions for UK citizens entering the country.
Similarly, the UK also has no entry requirements for UK citizens – or otherwise – entering or reentering into the country after a holiday.
However, you should bear in mind that the COVID-19 pandemic is ever changing, so entry requirements could be subject to change if any major developments happen. So, be sure to check accurate and up-to-date government information before flying:
Be prepared with face masks!
To ensure passenger safety in a confined space, most airlines are making passengers wear a face mask when on board the flight, so be prepared with face masks for the plane – you don't want to be turned away at the gate!
Also, each country has its own rules regarding face masks, so it's better to be safe than sorry and take a selection with you on your ski holiday.
Get Excited
YYour 2022 ski season is almost here! It's time to get pumped up about your upcoming trip. Whether it's watching a ski movie, reading up on the best restaurants and bars at your ski resort, or chatting to your fellow skiers, get yourself in the mood for snow whichever way works best!
Ready to get started? Book your Alps2Alps ski transfer here.